The singer shows plenty of skin as she sports just a gold jacket and black briefs.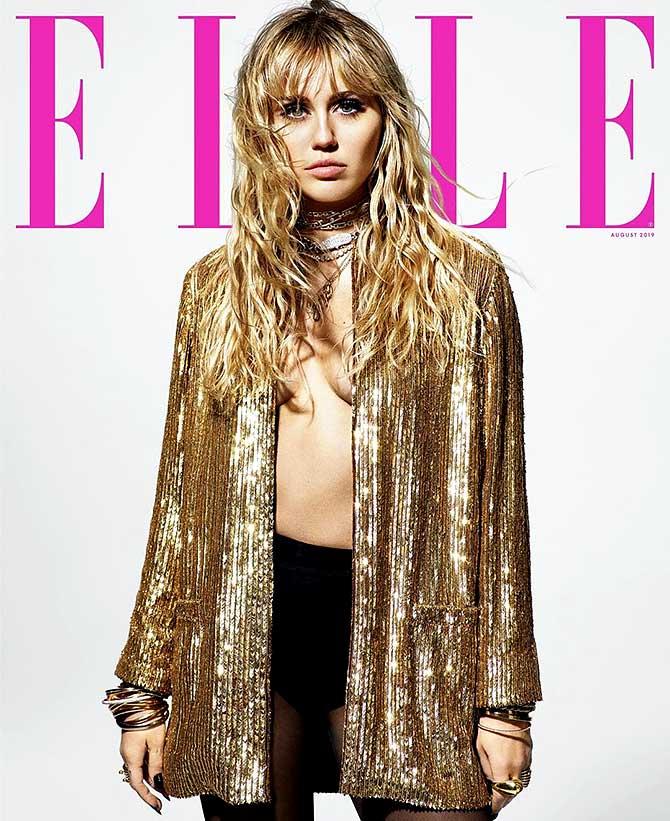 Trust Miley Cyrus to add a fashionable twist to every look she sports.
On the cover of Elle USA, the singer wows in a disco-themed look wearing just a gold jacket and black briefs.
Wearing her hair in waves, she completed her look with metallic jewellery, bold eyes and nude lips.
'At this time of my life, I feel the most powerful I've ever felt,' @mileycyrus told ELLE.
'I like the way being sexual makes me feel, but I'm never performing for men.
'They shouldn't compliment themselves to think that the decisions I'm making in my career would have anything to do with them getting pleasure,' she added.
Photographed by Mario Sorrenti, the cover has been styled by George Cortina.
Scroll down to take a look at the other pics of the photo shoot.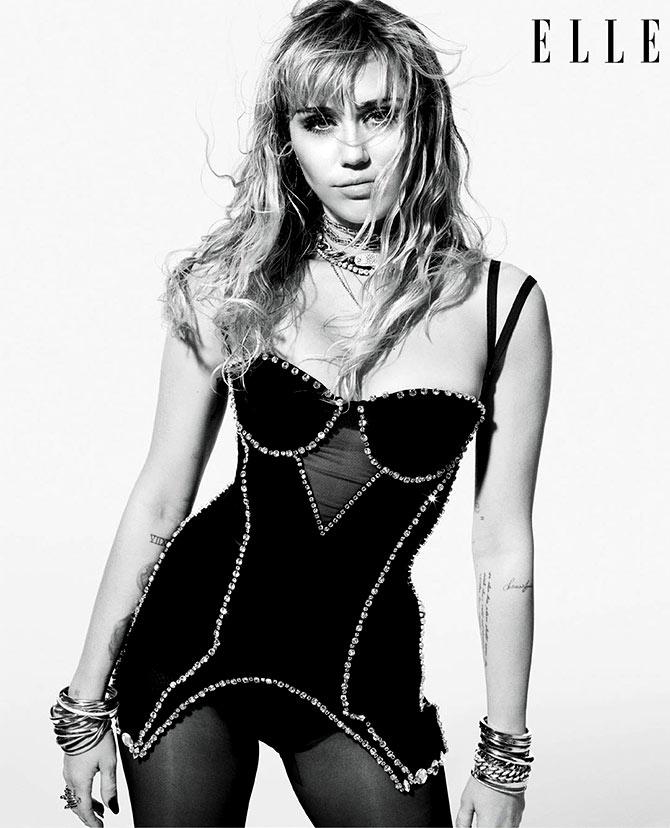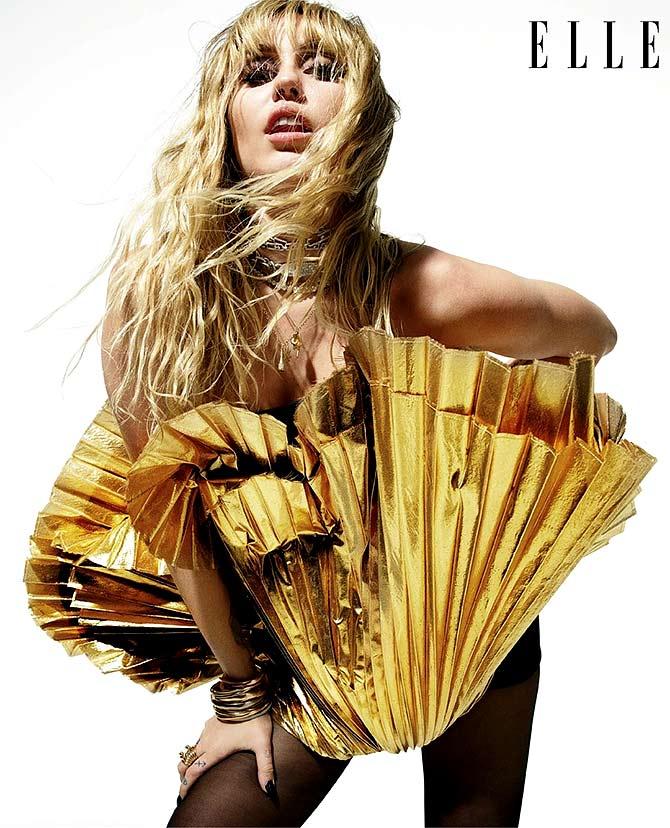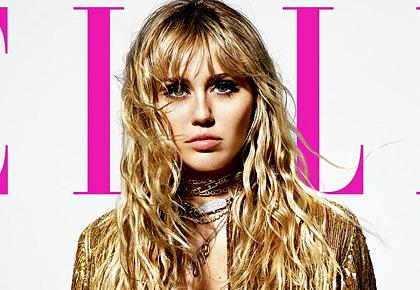 TELL US: What do you think of Miley Cyrus' look on the cover? Share your comments in the messageboard below?