Danielle Herrington is Sports Illustrated Swimsuit's cover girl for February.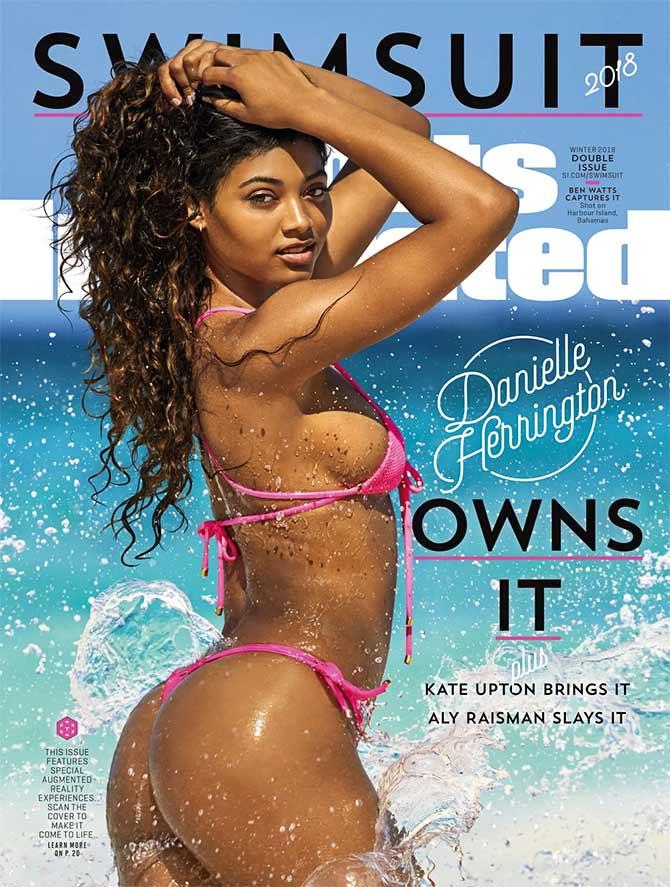 Photograph: Sports Illustrated Swimsuit cover, 2018
24-year-old model Danielle Herrington has become the third black woman to grace the cover of Sports Illustrated Swimsuit's annual issue.
Way back in 1996, Tyra Banks became the first black woman to feature on the cover.
Almost 10 years later in 2007, pop-queen Beyonce made it to the cover.
Danielle Herrington's cover photo was shot in Harbour Island in Bahamas by international photographer Ben Watts.
The model who is super excited about the cover, shared it with her followers on Instagram and wrote: 'THANK YOU @si_swimsuit for having me on your COVER.
'This is my first cover ever and I am beyond speechless!
'I dedicate this to all the young girls out there. Work hard, surround yourself with good people who believe in you and your DREAMS WILL COME TRUE!
'I am the luckiest and most grateful girl DREAM BIG. WORK HARD. BE RESPECTFUL. LOVE EACH OTHER. OWN IT!' she added.
(With inputs from ANI.)