Meghan Markle and Prince Harry are engaged and their wedding is to take place next year!
Born in Los Angeles, USA, actress Meghan Markle is to marry Prince Harry, fifth in line to the royal throne of England.
Earlier in the day, Prince Charles announced the engagement of Prince Harry to Meghan. The tweet said that the couple will wed in Spring 2018.
36-year-old Meghan is also an activist and an entrepreneur -- she has founded The Tig, a lifestyle brand that explores people's interests in food, travel, fashion and beauty.
Like the Duchess of Cambridge, Kate Middleton, she's a commoner.
Here's some interesting info about the beautiful lady who's said to have captured Prince Harry's heart.
1. She has a heart of gold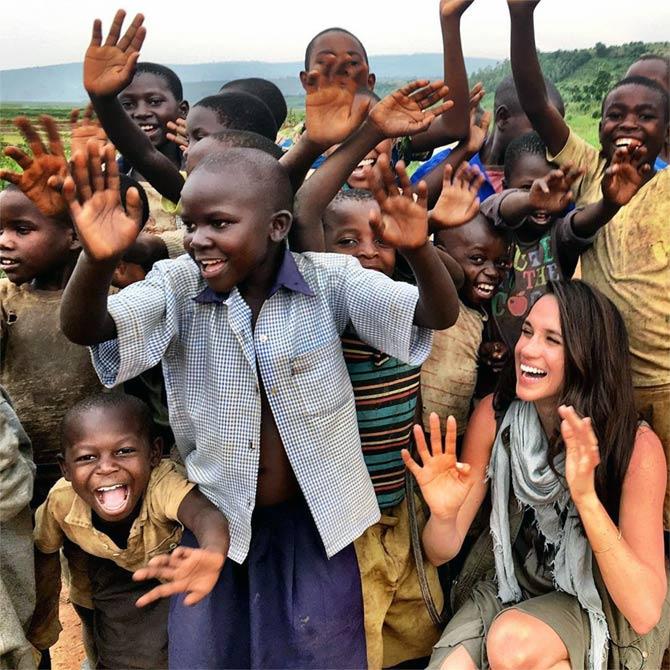 IMAGE: Meghan has always made it clear that she does not want to be the 'lady who lunches'.
Instead, she chooses to 'feed her soul' working as a United Nations Women's Advocate for World Vision. Through her career, she's campaigned for free water, gender equality and women's rights.
In the picture above, she is seen sharing a smile with the children at Rwanda, East Africa, where she volunteered at a refugee camp.
Photograph: Kind courtesy Meghan Markle/Instagram
2. She's got style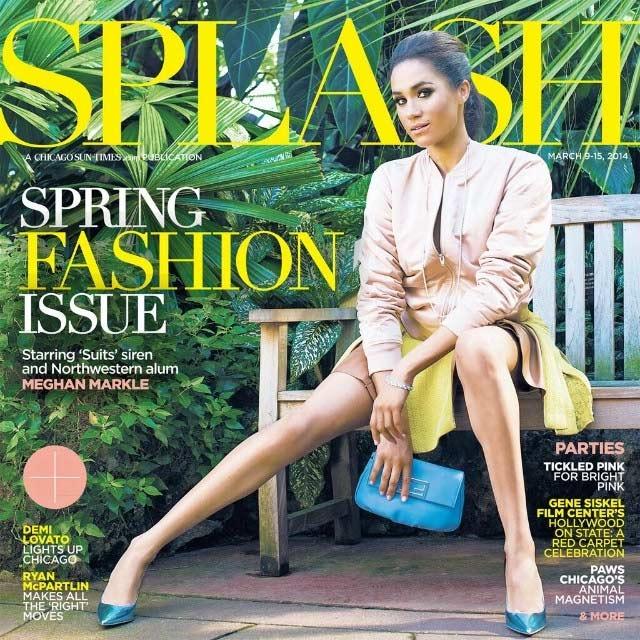 IMAGE: The Horrible Bosses actor has a knack of picking the right outfit for the occasion. In fact, her personal dressing style offers plenty of options for the working woman. Besides, she has modelled for various fashion brands and magazines.
Photograph: Kind courtesy Meghan Markle/Instagram
3. An avid clotheshorse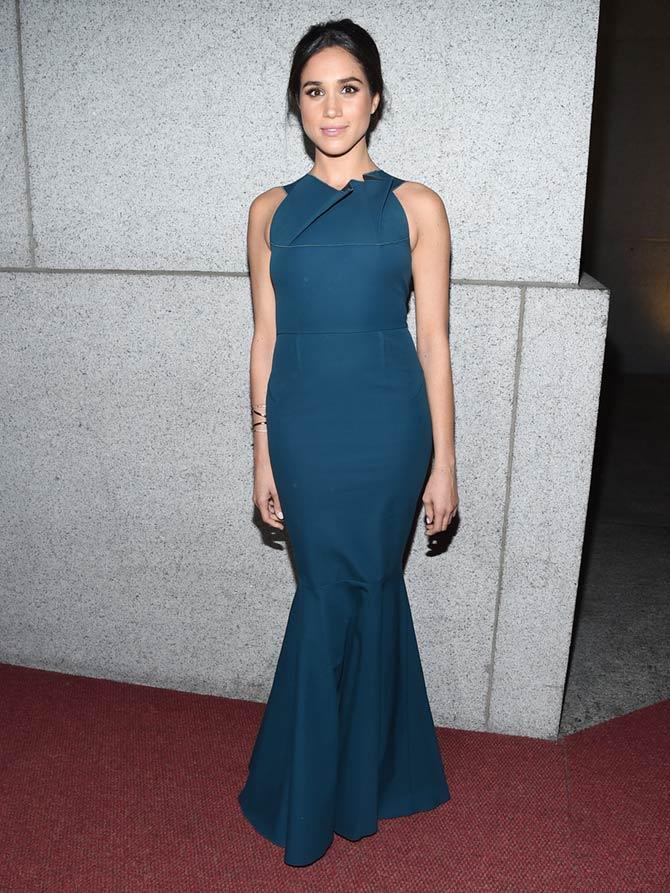 IMAGE: A red-carpet regular, Meghan swears by classic pieces in solid colours.
From front-row fashion to charity events, her choice of outfits prove that she has impeccable style. But can she compete with Kate Middleton and win the Queen's heart? Only time will tell.
Photograph: Larry Busacca/Getty Images
4. A fitness freak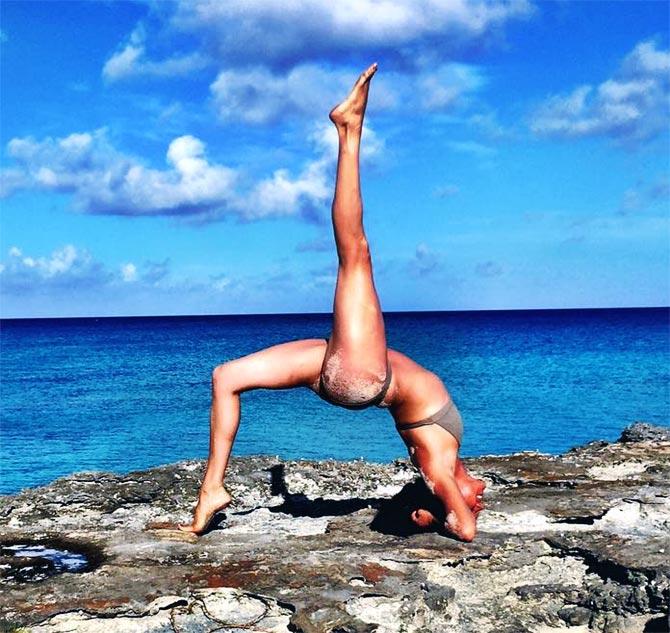 IMAGE: Yoga is 'her thing' and the secret behind that hourglass frame. She credits her passion for yoga to her mother, a yoga instructor who introduced her to this form of exercise at the age of seven.
Photograph: Kind courtesy Meghan Markle/Instagram
5. She loves to eat...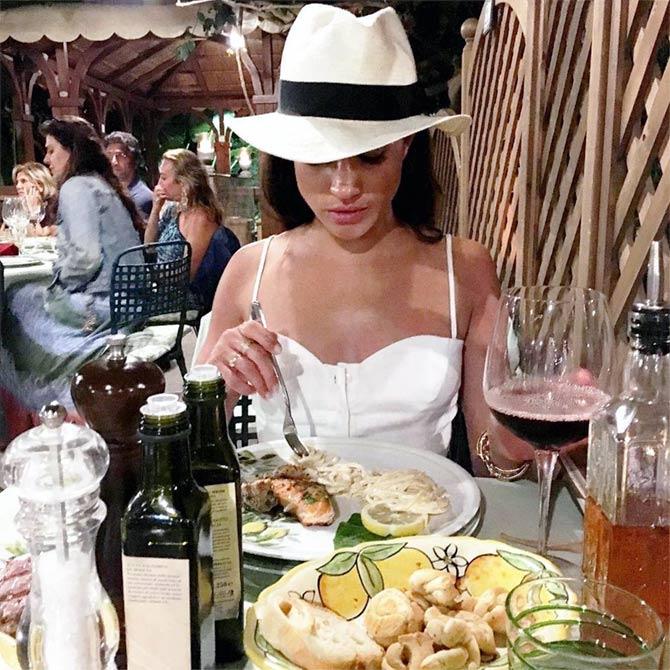 IMAGE: A self-proclaimed foodie, Meghan loves to experiment with food wherever she travels.
The food photographs on her Instagram feeds will make your mouth water as she samples delicious-looking bites from across the globe.
Photograph: Kind courtesy Meghan Markle/Instagram
6. ...And loves to cook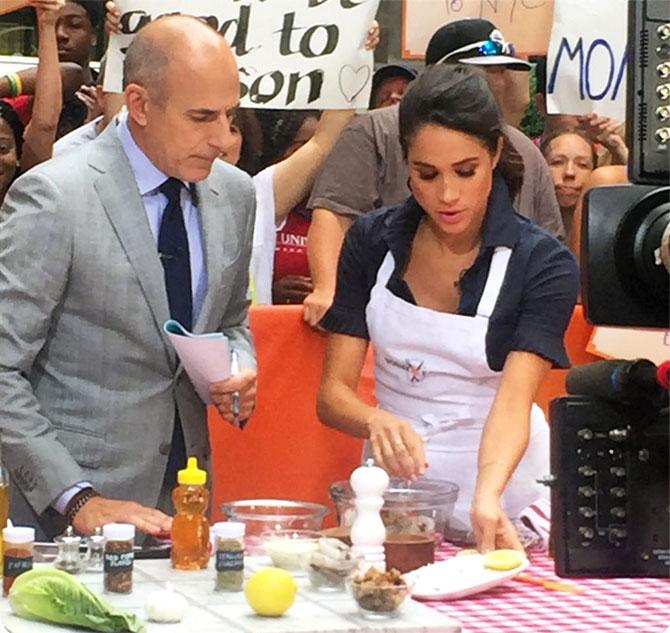 IMAGE: She enjoys whipping up delicious meals too.
Here she's seen sharing one of her 'favourite summer recipes' on Today.com.
Photograph: Kind courtesy Meghan Markle/Instagram
7. Oh, and she loves animals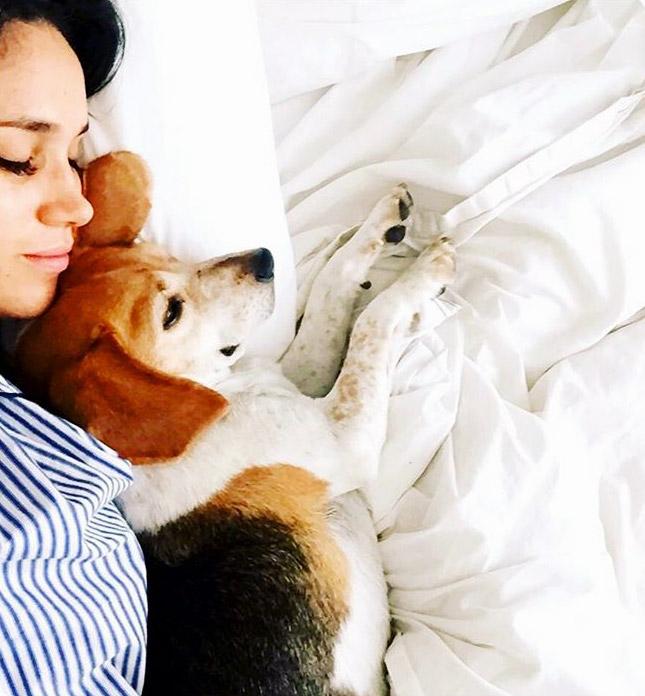 IMAGE: A girl who loves and adores pets -- don't guys just love that?
Meghan's love for canine companions is quite evident from her powerful message to the world: Adopt, Don't Shop!
Photograph: Kind courtesy Meghan Markle/Instagram
8. Amazing social skills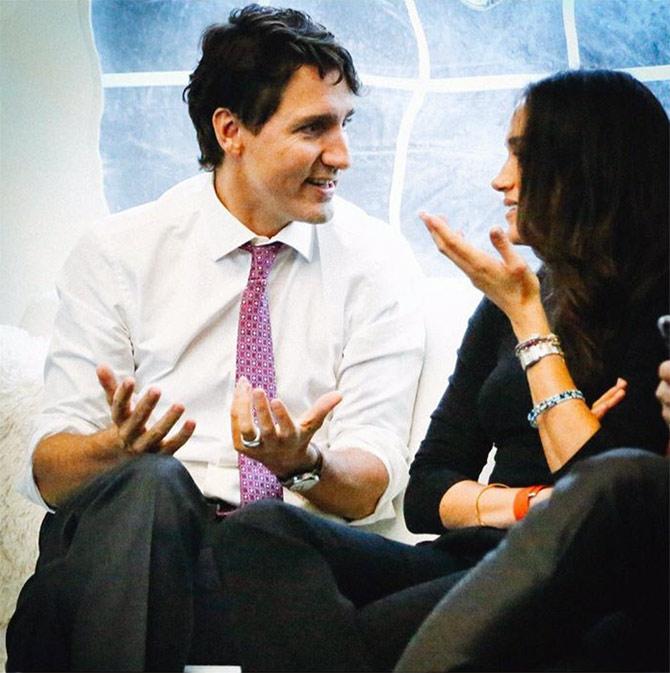 IMAGE: From politics to social issues, she knows how to strike an intelligent, healthy conversation -- a trait very necessary for anyone who joins the royal family.
Meghan is seen here in a candid conversation with Canadian PM Justin Trudeau.
Given her artistic talent, and her social and networking skills, it's more than likely that she will impress the Queen, if she becomes the newest member of the British royal family.
Photograph: Kind courtesy Meghan Markle/Instagram