Don't miss the hottest buzz in the world of fashion and entertainment.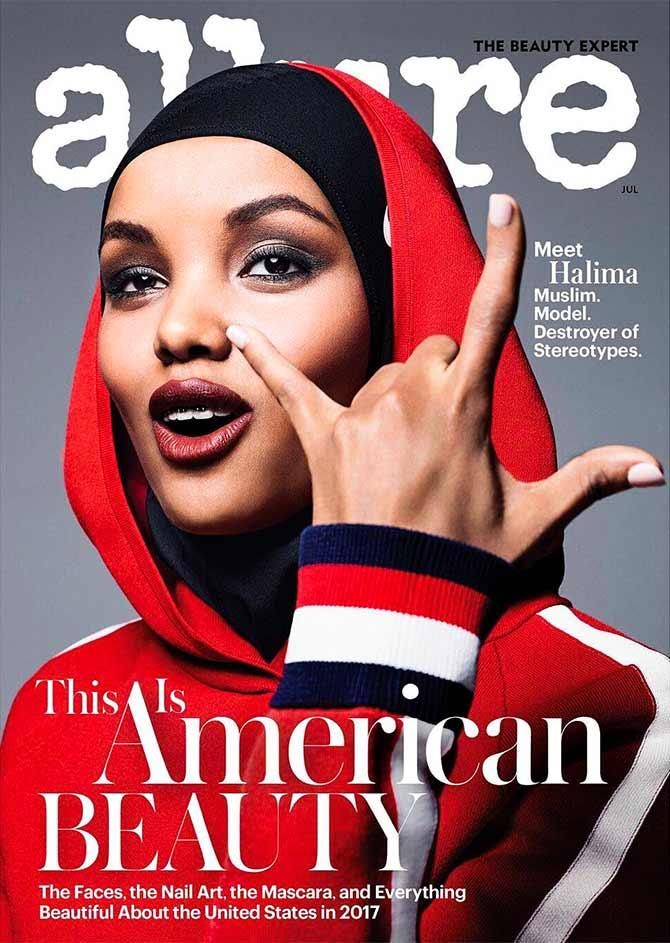 IMAGE: Halima Aden on Allure's July cover.
Photograph: Kind courtesy Allure magazine
Somali-American Halima Aden, 19, has become the first ever hijab-wearing model to lead the cover of US-based beauty magazine Allure.
On Allure's cover, Halima is wearing Nike's performance hijab and flashing a sign of triumph.
'This is American Beauty. The faces, the nail art, the mascara, and everything beautiful about the United States in 2017,' the cover describes her.
'Meet Halima. Muslim. Model. Destroyer of Stereotypes,' it adds further.
Aden made headway into the fashion world in November 2016 when she became the first Miss Minnesota to compete in a hijab and burkini.
She's walked at New York Fashion Week and was the first hijab-wearing woman to feature on Vogue's cover.
---
Ashley Graham coaches women to embrace their flaws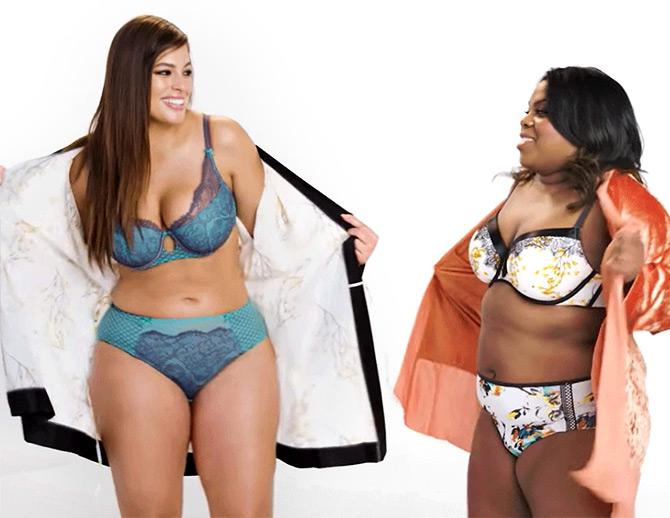 IMAGE: Ashley Graham interacts with a participant in a new video.
Photograph: Kind courtesy Glamour magazine
Plus-sized model and body activist Ashley Graham recently teamed up with Glamour magazine for a special campaign.
Graham directed four ordinary curvy women in their first lingerie photo shoot.
The eight-minute long video features Graham encouraging the ladies to de-robe and shed their insecurities and inhibitions.
'Thank you to these gorgeous women for sharing their honest feelings about their bodies with me and @glamourmag,' she wrote on Instagram.

'I already feel comfortable with you here!' said Kaitlyn, one of the participants who was insecure about scarred patches on her skin.
---
Whipped cream dispenser kills fitness model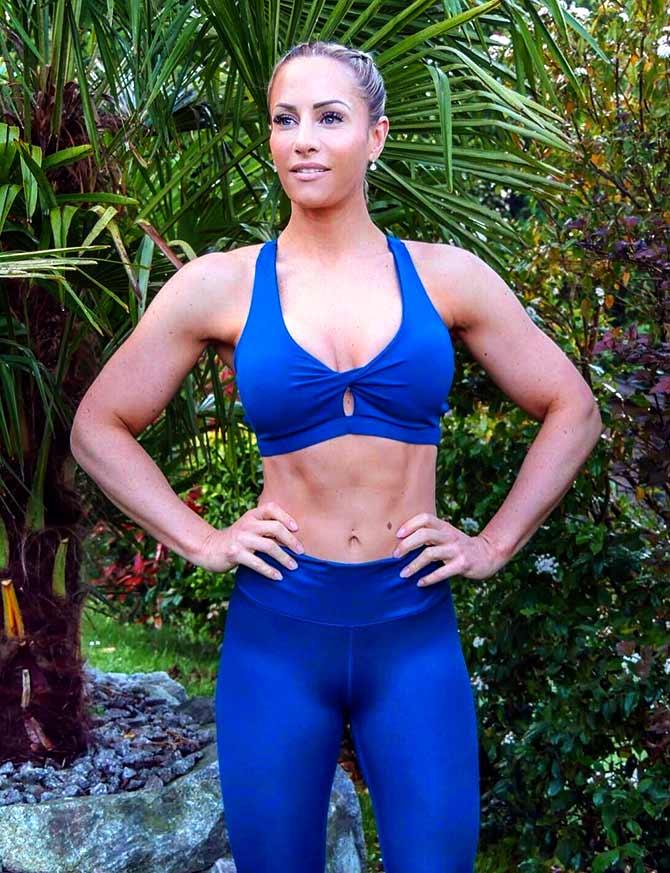 IMAGE: Rebecca Burger
Photograph: Kind courtesy Rebecca Burger/Instagram
French fitness model Rebecca Burger was a victim of a rare accident recently.
According to an Instagram post written by her family member, Burger tried opening a pressurised whipped cream dispenser when it exploded.
The 33-year-old was hit in the thorax leading to a cardiac arrest, which eventually killed her.
Sharing cautionary advice, the post featuring the defective device added: 'To be clear: The dispenser that led to her death was sealed. Do not use this type of utensil! Tens of thousands of defective devices are still out there.'
---
Kim-Kanye to welcome Baby No 3 through surrogacy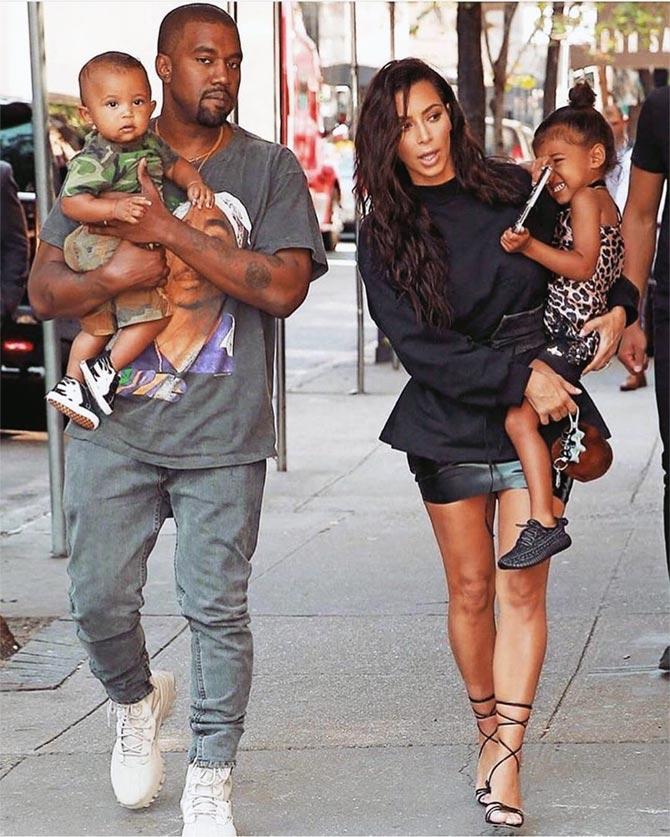 IMAGE: Kanye West and Kim Kardashian with their kids.

Photograph: Kind Courtesy Kim Kardashian/Instagram
She may have two high-risk pregnancies, but Kim Kardashian West is not stopping at that. This time, she has considered surrogacy for Baby No. 3, with Kanye West.
According to TMZ.com, the 36-year-old reality star and the Grammy-winning musician, who are already parents to daughter North West, 4, and son Saint West, 18 months, have decided to have another baby.
Because the 'Keeping Up With the Kardashians' star has placenta accreta, making a third pregnancy potentially life-threatening, they used an agency to hire a surrogate.
In the $113,850 deal, the couple will pay her $45k in 10 monthly installments of $4,500.
The initial deposit for this, that the married couple will pay the surrogate's agency, is said to be a whopping $68,850.
The surrogate is required to refrain from smoking, drinking and drugs during the pregnancy. She also agrees to restrict sexual activities in the weeks leading up to the pregnancy, including foregoing sexual intercourse for three weeks following embryo implantation.
The surrogate cannot go in hot tubs or saunas, cannot handle or change cat litter, apply hair dye, drink more than one caffeinated beverage per day or eat raw fish.
The agreement provides that Kim and Kanye "assume the legal and parental responsibilities for any child ... that may possess any congenital or other abnormalities or defects."
With inputs from AGENCIES