The 48 year old author flaunts her chiselled bod on the cover of a travel magazine.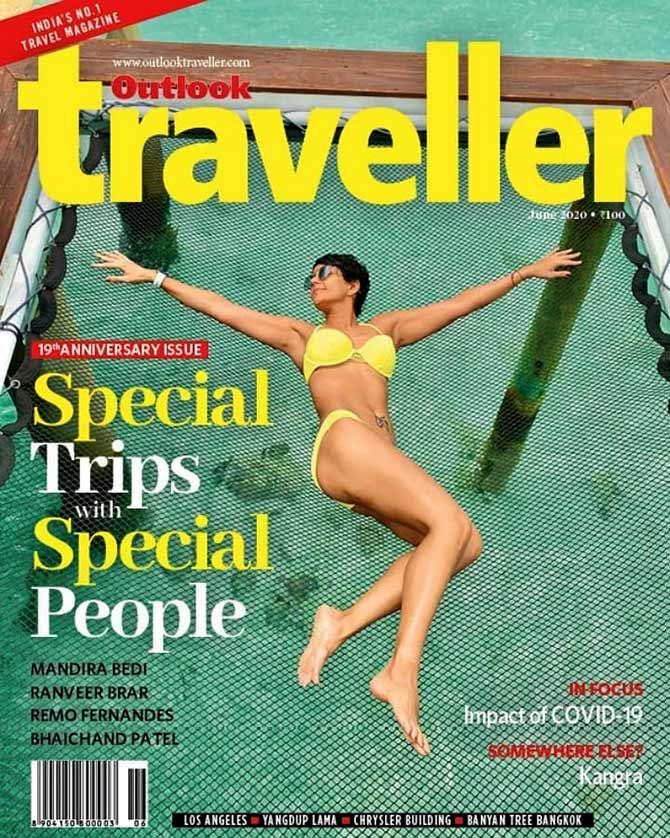 The COVID-19 pandemic may be far from over. And travelling anywhere in these uncertain times may not be a likely option.
But Mandira Bedi is hopeful that we'll cruise through this phase and come out stronger.
She's shared a picture of her chilling in Maldives wearing a bright yellow bikini which has made it to the cover of Outlook Traveller.
The 48 year old actor looks relaxed and confident flaunting her chiselled abs and thighs for the June issue of the magazine.
In another picture from the holiday, Mandira is wearing a knotted black and white striped bikini.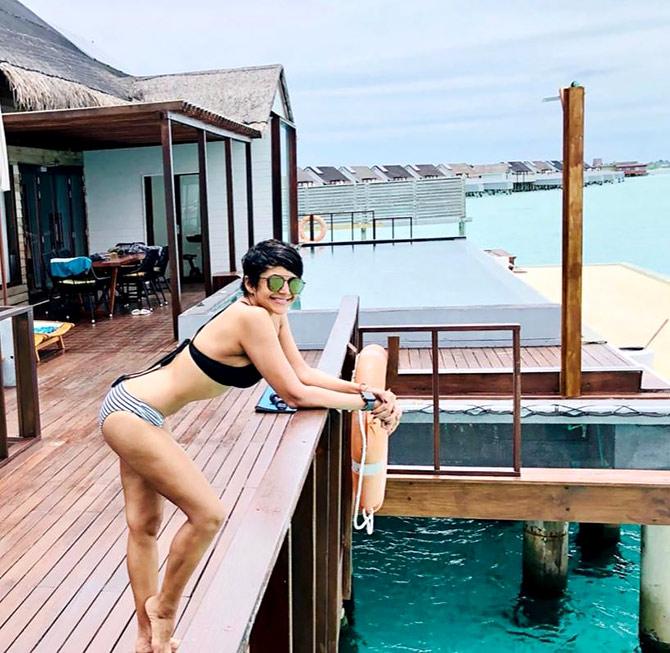 The picture perfect moment defines paradise, like the actor recalls.