The actor has some fashion advice for you.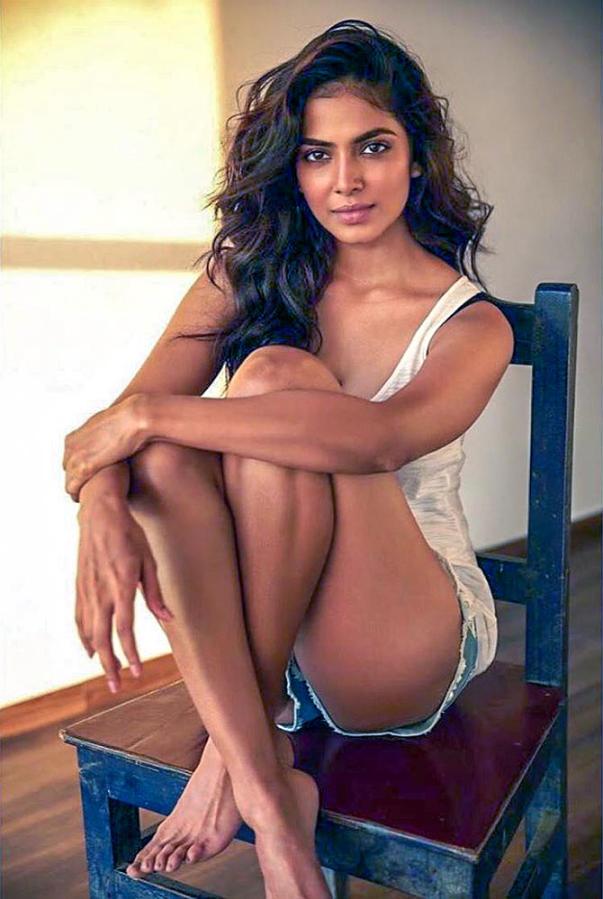 "Don't follow fashion blindly, have your own style," says Malavika Mohanan, who doesn't shy away from wearing outfits that make statements.
The actor who walked the ramp at the recently concluded Lakme Fashion Week revealed that she adores classic style when it comes to Indian outfits.
"I am from Kerala so I like the traditional Malayalee sari and temple jewellery," she shared post her showstopping appearance on the runway for designers VineetRahul.
Dressed in a handwoven and hand-embroidered blue silk palazzo, paired with a matching bralette and a sheer cape, Malavika strode the ramp for the designer duo at the fashion week.
"It is something that I would choose to wear because it is not too elaborate and heavy," she said commenting about her outfit, below.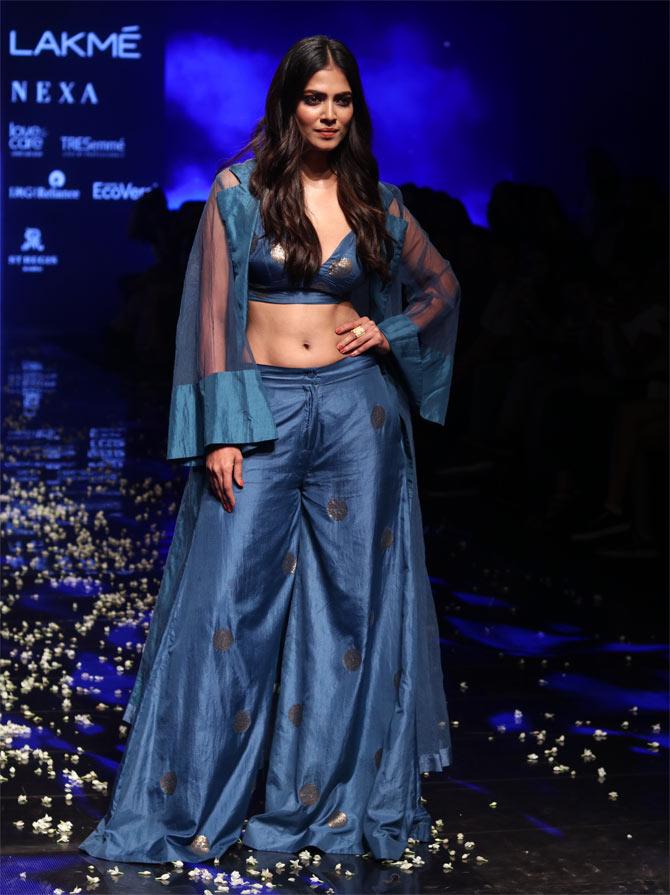 "It is just the outfit one wears when they want to be inspired by their roots yet look easy-breezy and effortless."
"I enjoyed walking the ramp. I feel that acting can get challenging at times, but this is the fun part of your job when you get to dress up and look pretty. This is a good break from the other aspects of the job."
This is the first time the actor collaborated with the designer duo. Sharing her experience she said, "It is a beautiful collection and I love the colours that have been used.
"The silhouette I'm wearing is quite modern and the colours are inspired from the Pichwai paintings that are native to Rajasthan.
"I think for someone who has grown up in this country, it is important to take inspiration from the local art forms and culture. I am very delighted to be a part of Vineet and Rahul's story."
For the designers, Malavika was the perfect muse as she is rooted to her tradition and values, yet represents the modern day woman.
"The collection one got to witness on the ramp are all derived from the Pichwai paintings. It is our interpretation of the paintings. Malavika fits in well with the modern-day woman our brand represents," added the designers.
When quizzed about her style mantra, Malavika joked: "I dress up so comfortably all the time that I have been asked by my team to dress up more glamorously. People keep telling me that what I wear is too casual."
"I have grown up in Mumbai, which has a mix of so many cultural influences. I love saris, especially the sheer ones.
"As for the jewellery, I love the South India gold jhumkas, which I borrow from my mother. I have grown up with those and am nostalgic about it.
"Even when it comes to western silhouettes, I like what's been around for a while. There's a beauty to classic and more than trend based, I like to go for something classic."
"Don't follow fashion blindly, have your own style," she adds.