One dress. Three celebrities. Take the poll and tell us who wore the white daring gown best.
In September 2019, Malaika Arora Khan made headlines when she stepped out in a revealing white chiffon and lace dress from the international label Aadnevik to attend Vogue Beauty Awards 2019 held in Mumbai.
The 45-year-old boldly flaunted her toned frame in the daring tiered outfit, revealing her thighs and cleavage.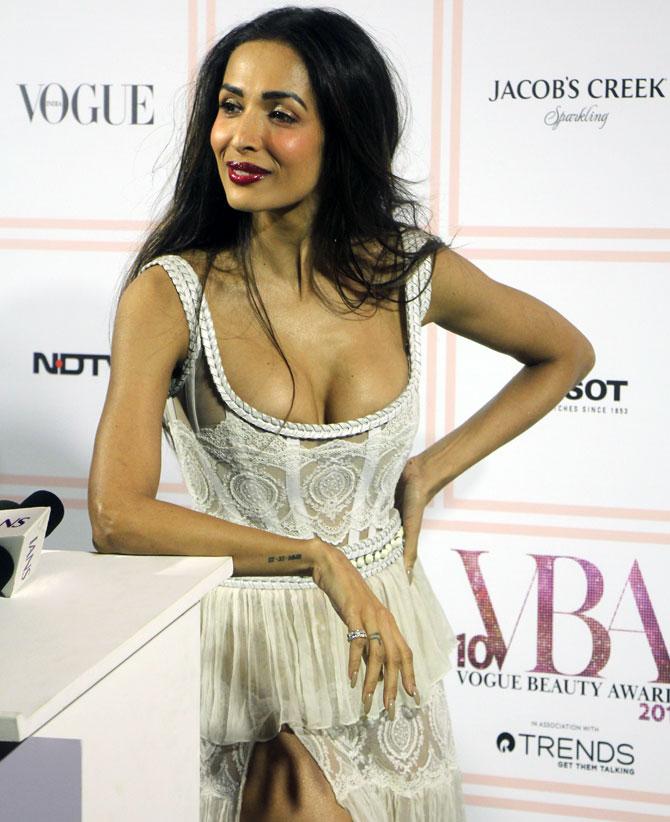 More recently, Sonakshi Sinha, below, also shared pictures in the same dress, however she styled the look differently.
While Malaika kept it bold, Sona's top was lined and less revealing. Sitting cross legged, she flaunted the slit that went up all the way up her thigh.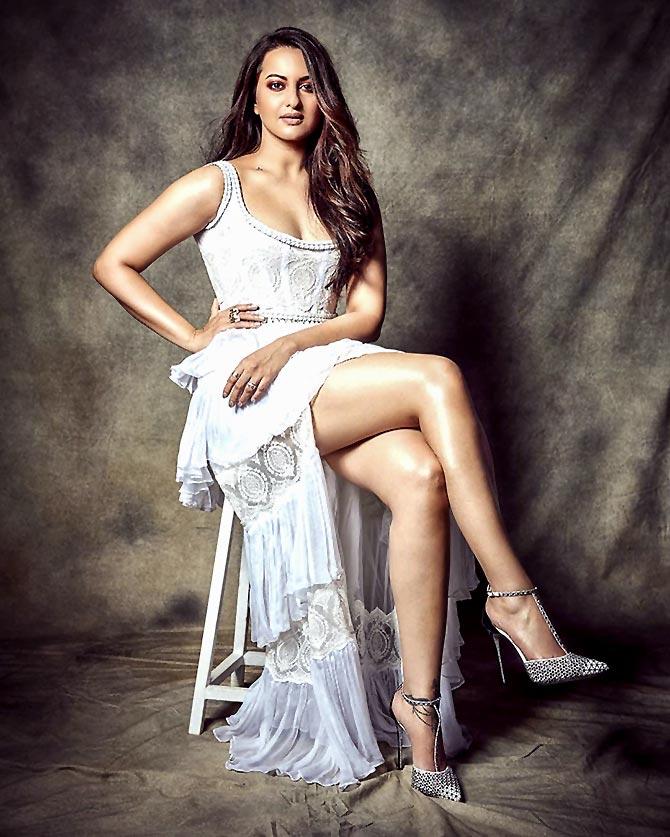 IMAGE: Styled by Mohit Rai, Sonakshi Sinha rocked the thigh slit in her latest photo shoot. Photograph: Ajay Kadam/Instagram
Sona finished her look with monochrome strappy heels.
Interestingly, the white dress was originally worn by model Jasmine Tookes, below, more than a year ago in August 2018.
The 28-year-old wore the white dress while attending an event hosted by UNICEF in Italy.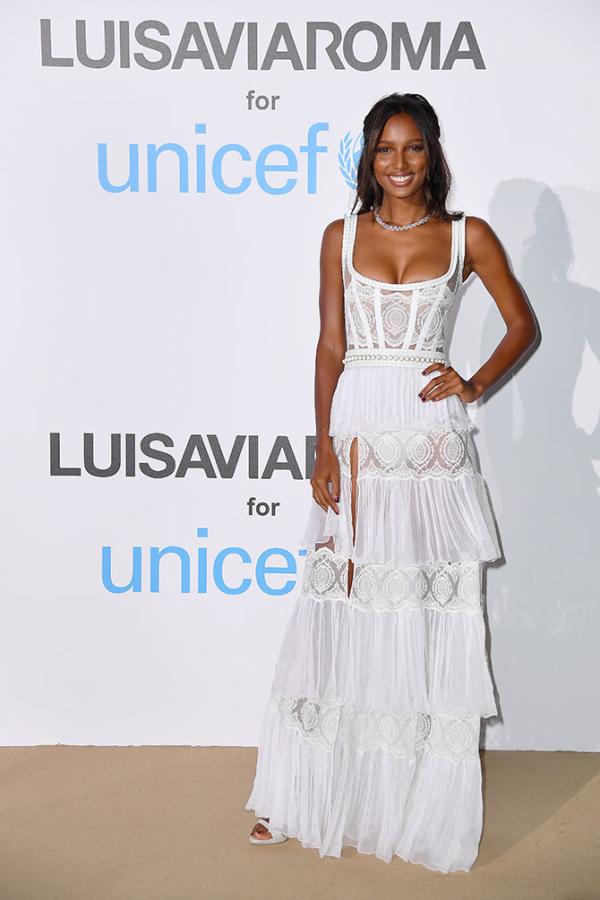 Take the poll given below and tell us who wore the white dress best.