Normal is boring at this fashion week.
Don't be boring! That was the underlying theme at this years London Fashion Week.
Designers refused to settle for predictable trends and tried attention-grabbing themes.
Take a look at some of the standout moments from the fashion week.
>> Men with baby bumps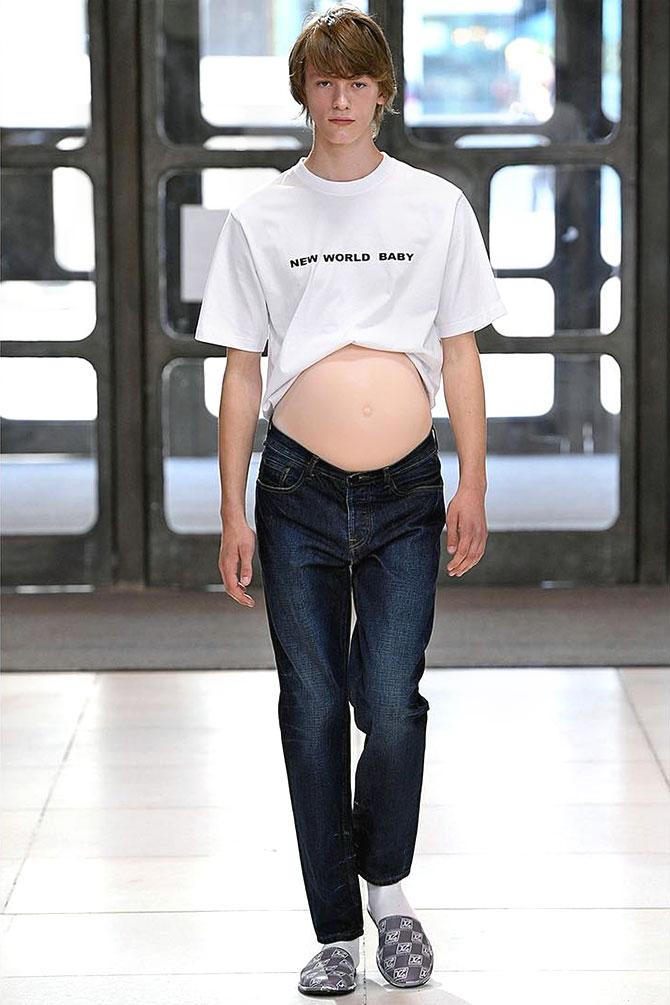 Male models showcasing their prosthetic baby bumps commanded attention during Chinese designer Xander Zhou's fashion show.
Explaining his decision to have male models look pregnant on the ramp, the designer wrote on Instagram: 'At Supernatural, Extraterrestrial & Co., we're prepared to welcome a future of male pregnancy.'
>> Superhero or super-armed?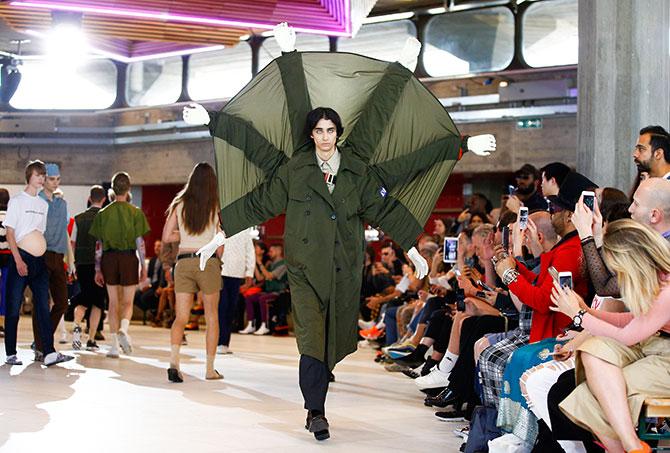 Xander Zhou also sent a model dressed in a trench coat and six hands down the ramp.
While the designer didn't elaborate more on this idea on his Instagram profile, we feel he left this look open to interpretation.
>> Gender fluidity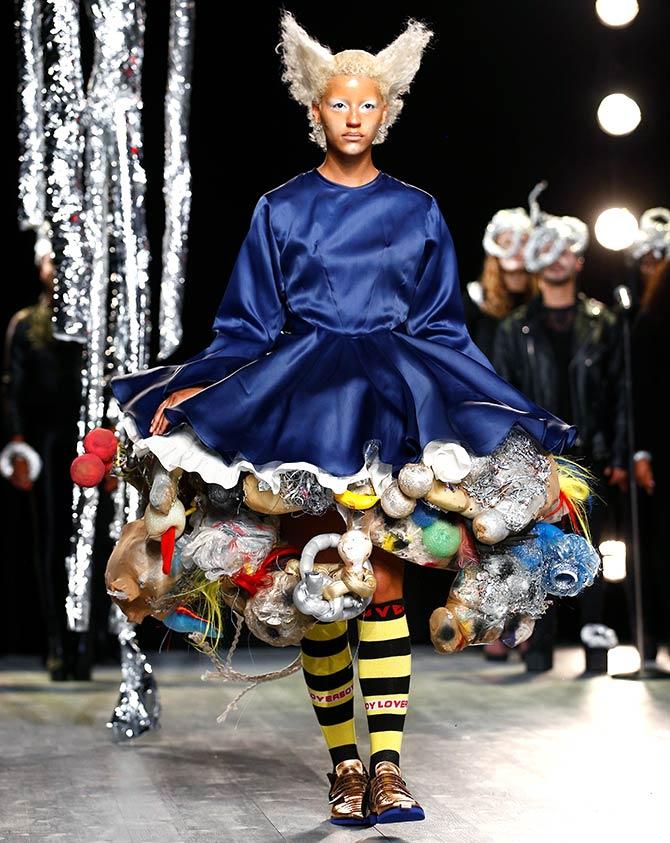 Scottish-born designer, illustrator and performer Charles Jeffrey sent models down the ramp in clothes inspired by Lynn Chadwick, a sculptor.
Sticking to his love for gender neutral looks, the designer ran wild with his imagination while creating these silhouettes.
>> Sci-fi fashion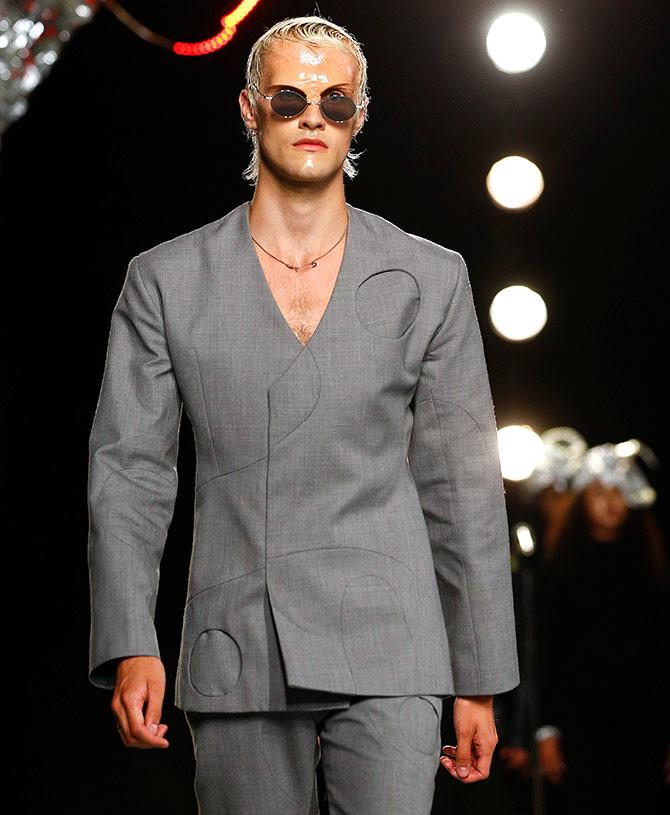 Charles Jeffrey gave the outfits a sci-fi feel and the show saw the designer make his debut in sportswear. However, it was Jeffrey's take on athleisure.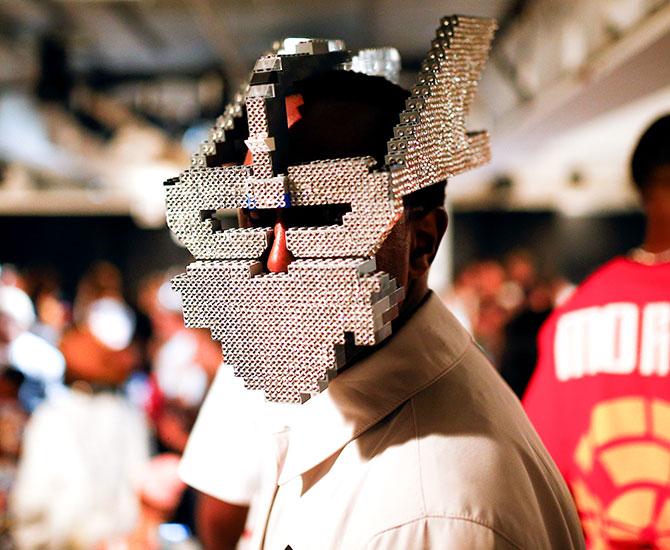 A man wearing a mask poses at the fashion week in London, which was more experimental and turned the limelight on street style.
>> Goth goes glam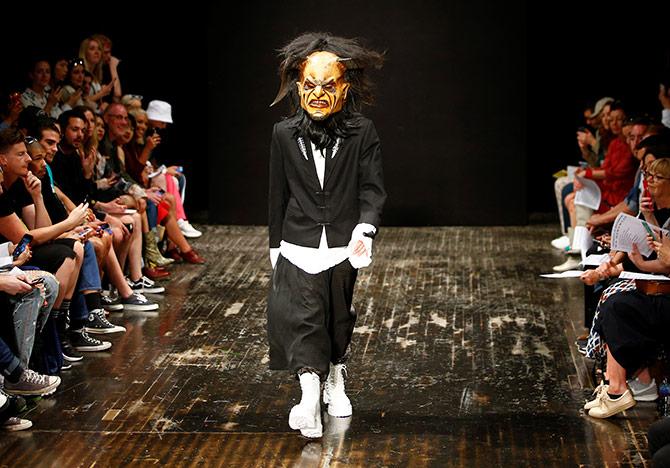 Gothic glam got trendy at the University of Westminster MA's catwalk show.
Students from the BA fashion design course at the university were the first to showcase their creations at the fashion week.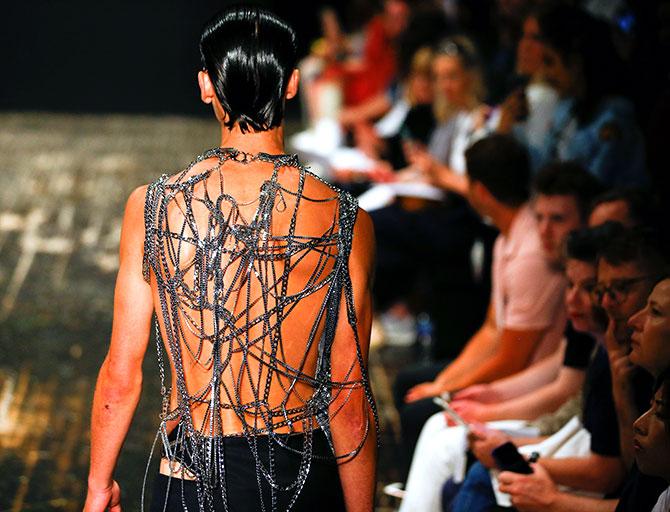 Is this a trendy way to style a T-shirt?
>> Fanny packs on the ramp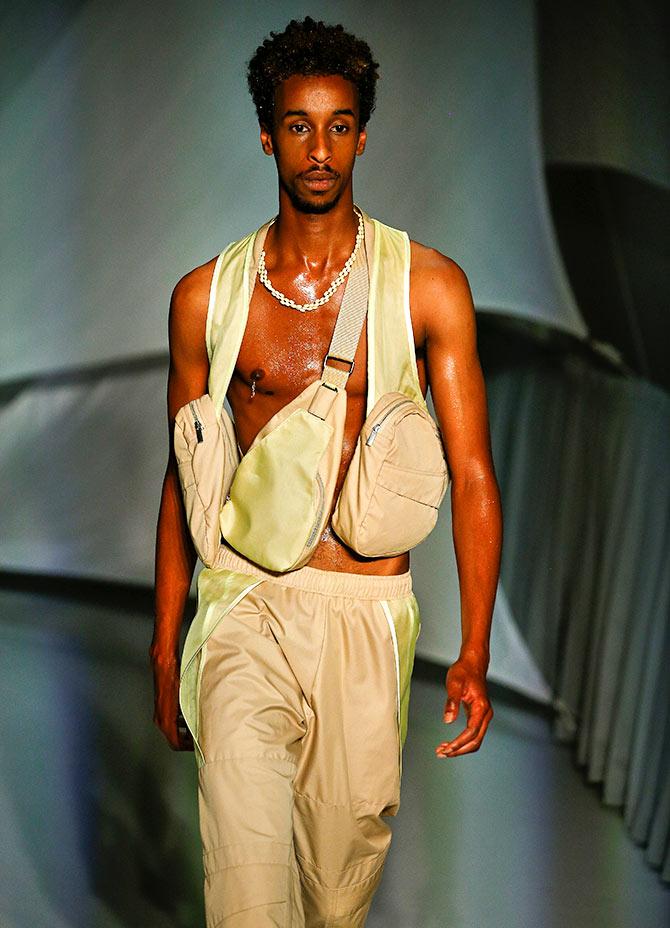 Why settle for one fanny pack, when you can carry three? A model presents a creation at the Cottweiler show.
These fanny packs were a favourite among the designers who went overboard incorporating these functional bags in almost every show.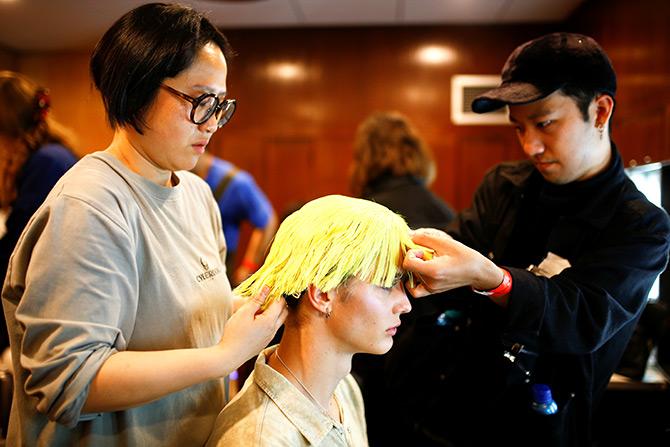 A make up artist helps a model get ready for a fashion show backstage.