In a first of its kind fashion show, models with prosthetic limbs and wheelchairs walked the runway for the Swedish School of Textiles at the London Fashion Week.
Dressed in the latest collection of the season, these models were the showstoppers for the fashion brand.
Take a look!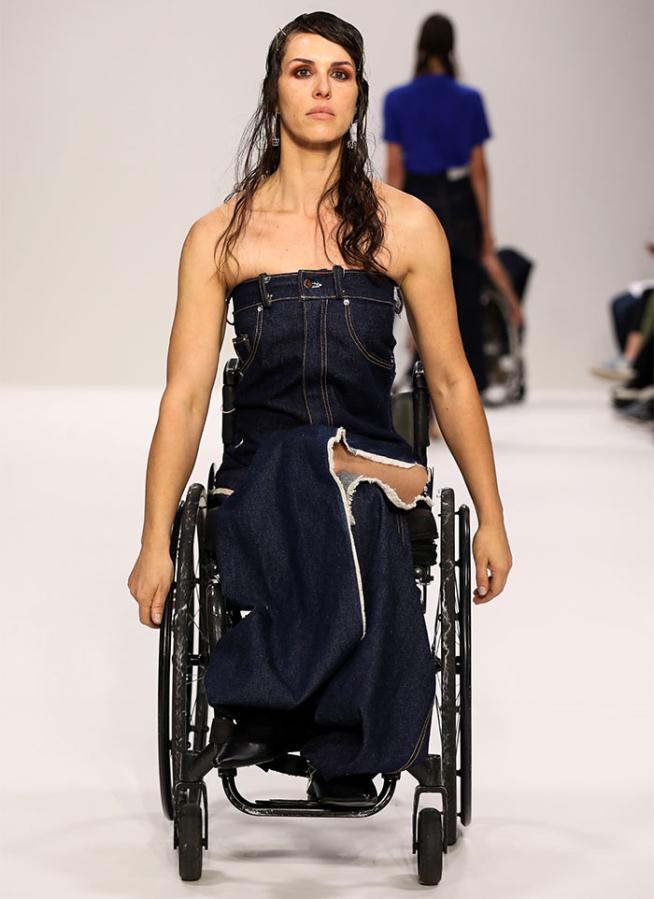 A model clad in denims takes to the runway in a wheelchair. The designers chose to showcase their work with the help of disabled models. Isn't that stunning?
All photographs:

Tim P. Whitby/Getty Images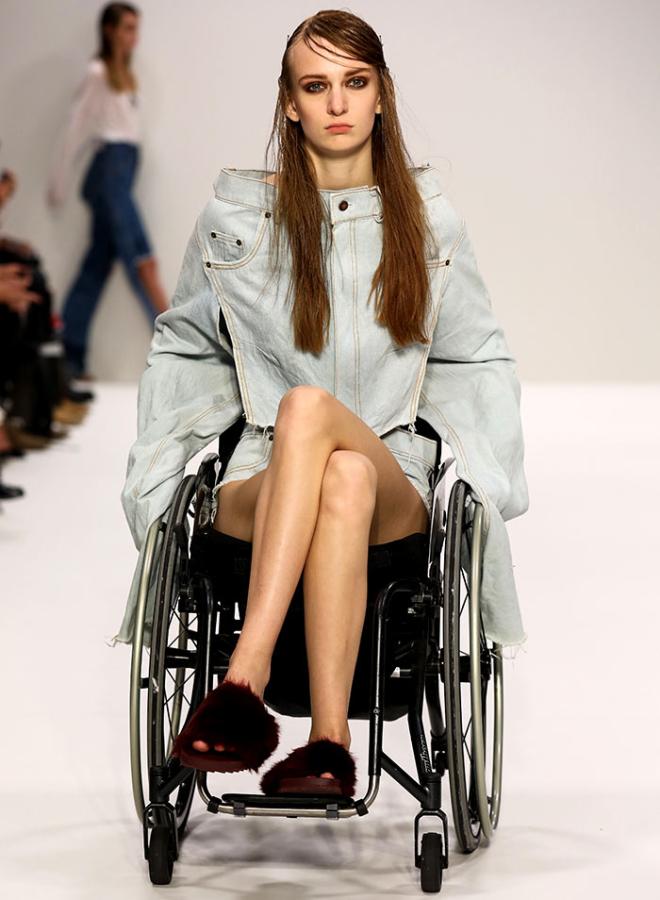 A refreshing alternative to the typical catwalk models, this show gave disabled models a chance to showcase their talent.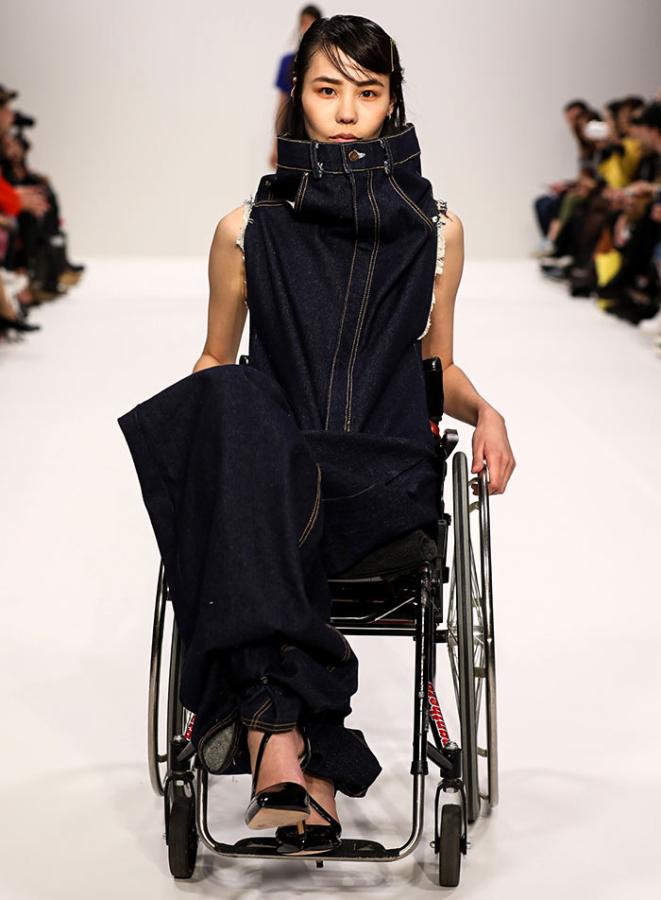 The models showcased the interesting collection of denim separates.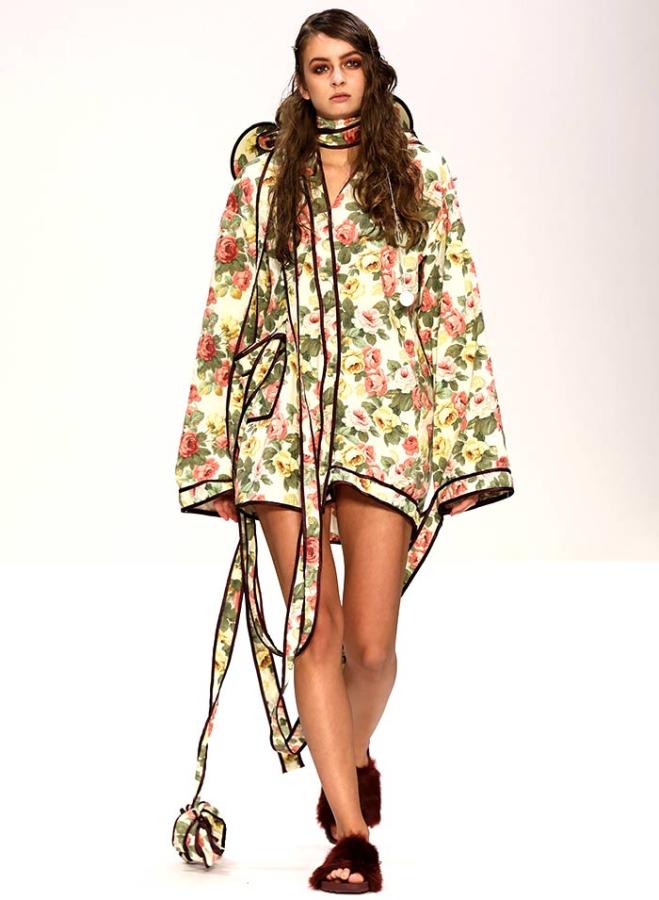 The wheelchair models were soon joined by other able-bodied models.
A model walks down the ramp in shredded denims and a sheer white top.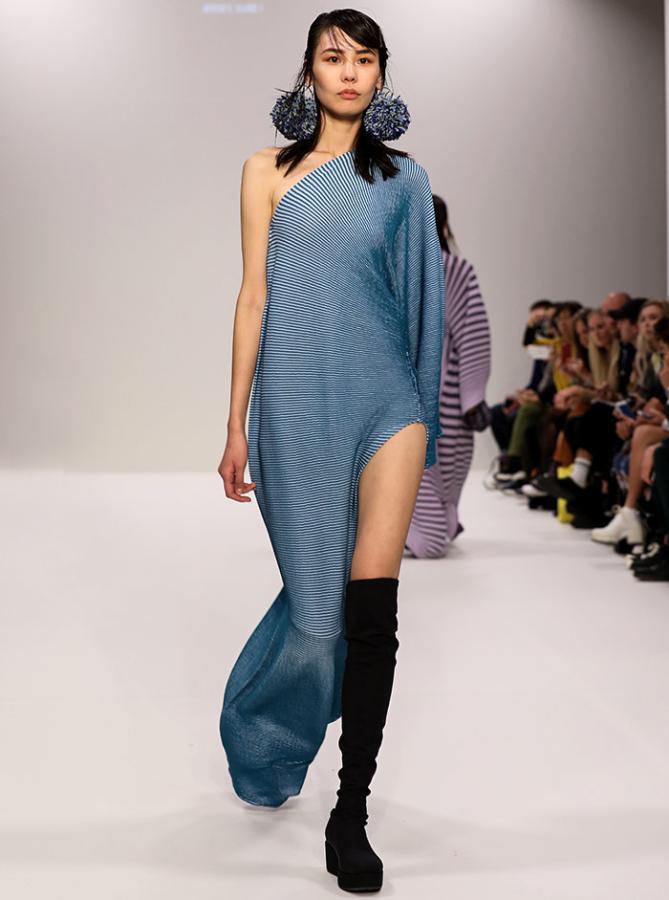 The collection had a fun feel to it with outfits catering to the youth.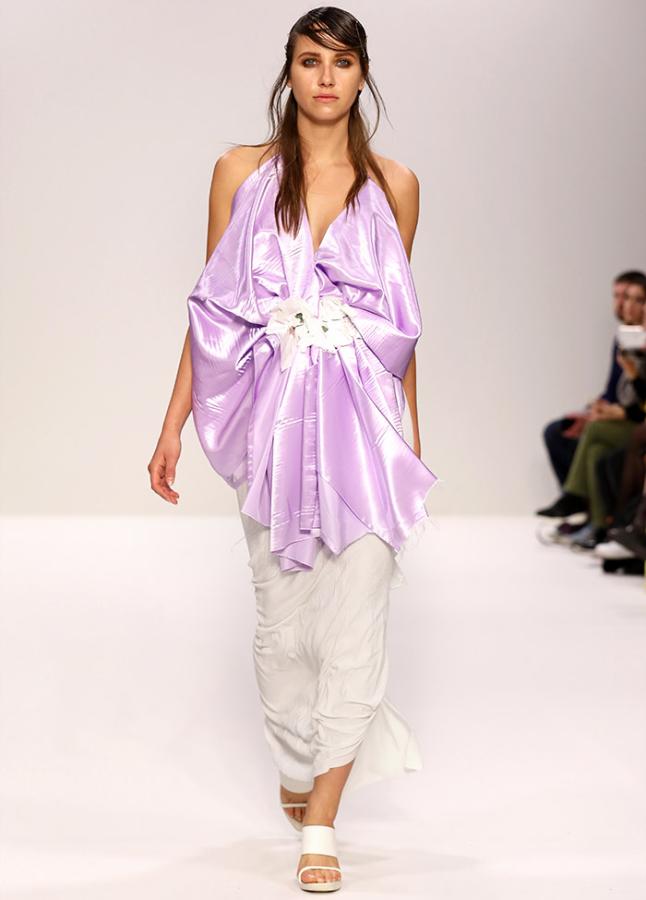 The designers played around with fabrics and colours.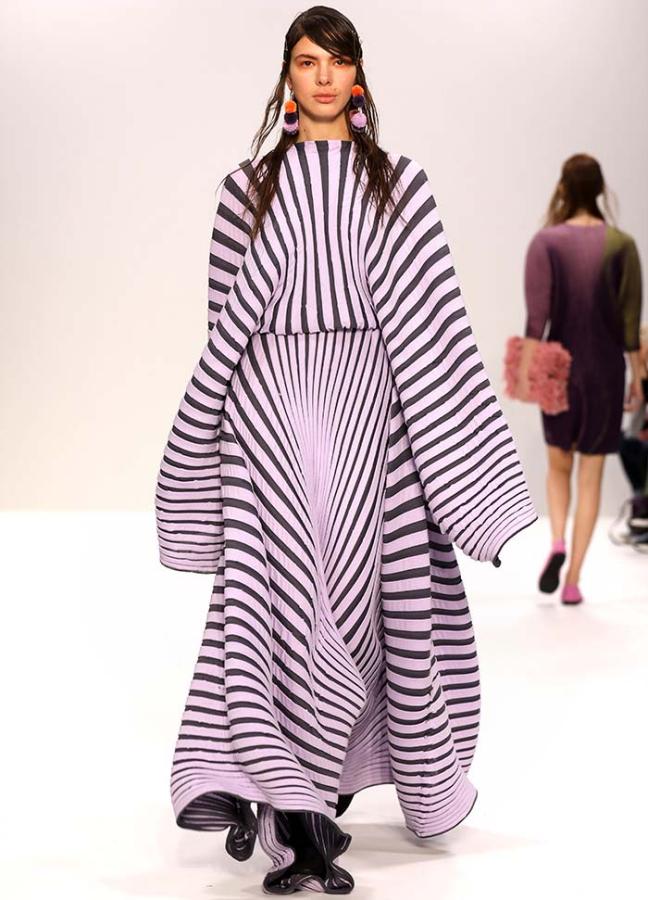 The outfits in an array of patterns and shapes were a breath of fresh air on the runway.