Miss World 2017 Manushi Chillar showed up at the 63rd Jio Filmfare Awards in a bold red silhouette.
It's time to step back and take a second to admire her gorgeous outfit.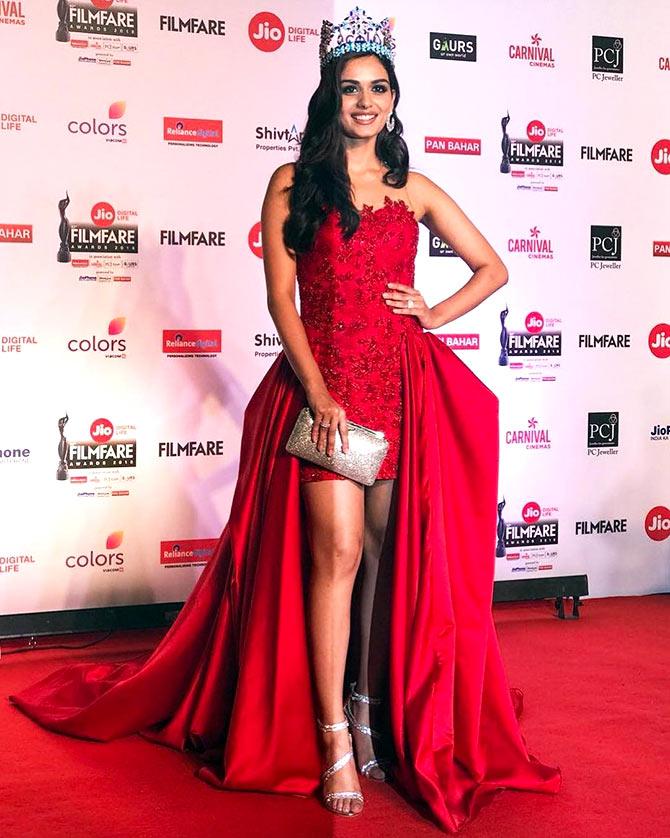 Photograph: Courtesy Manushi Chillar/Instagram
Take just one look at what Manushi Chillar wore to the 63rd Jio Filmfare Awards and you'll understand why we are in love with it.
Styled by fashion director Rocky Star and fashion stylist Sheefa J Gilani, she was dressed in a little red Sonaakshi Raaj dress with a voluminous scarlet train.
Bringing her own flair to the look, she paired her outfit with silver stilettos, a Jimmy Choo clutch and accessorised the look with Swarovski earrings set in silver by Curio Cottage.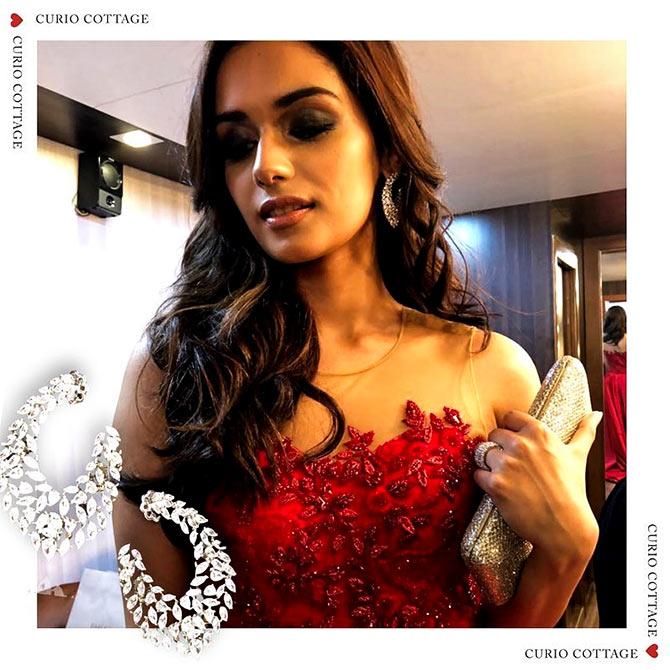 Photograph: Courtesy Curio Cottage/Instagram
This is not the first time that Manushi impressed us with her sartorial choices.
However, this look was special because it was her Bollywood red carpet debut.
We ask you, Dear Readers, how well did Manushi Chillar fare?
Did you like what she wore to her first Bollywood red carpet outing?
Take the poll below and let us know!