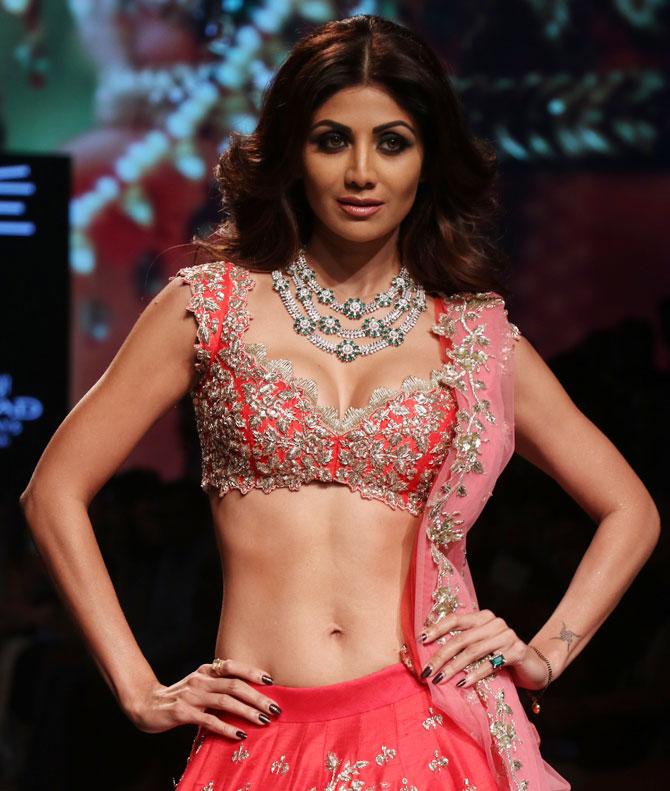 Warning: If these glam queens don't inspire you to hit the gym, nothing else will.
Photographs: Hitesh Harisinghani/Rediff.com
The winter installment of the Lakme Fashion Week saw gorgeous beauties and celebrities flaunting their toned, washboard abs.
Fitness seems to be the latest fashion fad.
Take our poll and tell us who inspires you the most -- Shilpa, Malaika or SUCHETA SHARMA? Tell us.
Shilpa Shetty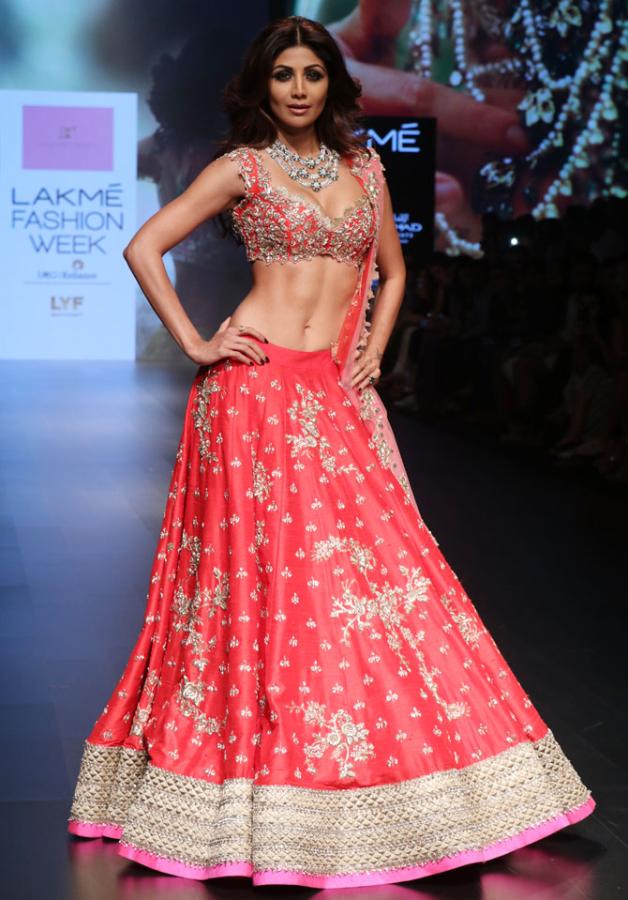 IMAGE: Shilpa Shetty looked ABSolutely stunning in this lehenga choli. The curves, the grace and the attitude -- top marks.
Malaika Arora Khan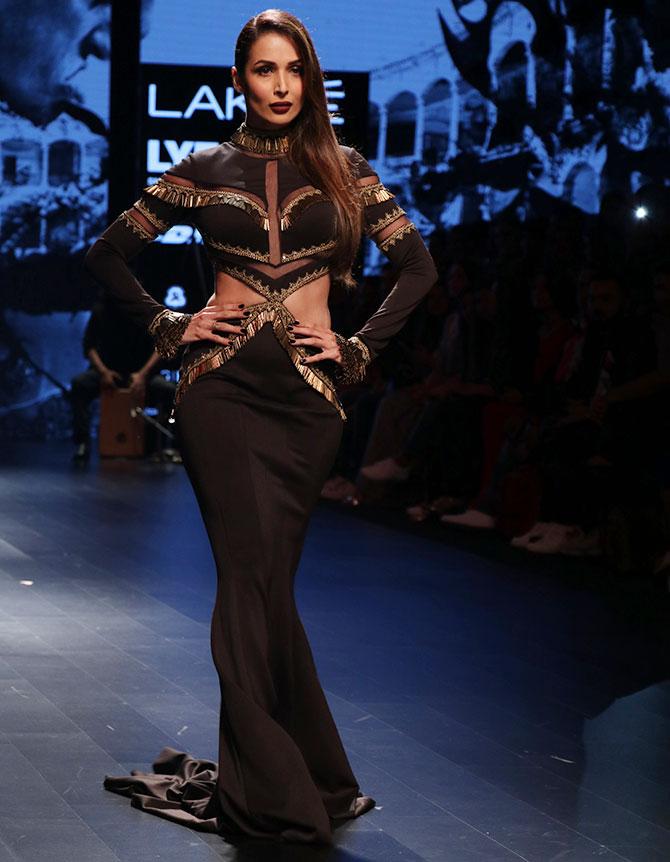 IMAGE: Mother of a teenage son, Malaika Arora Khan's svelte figure continues to raise the temperatures.
Ileana D'Cruz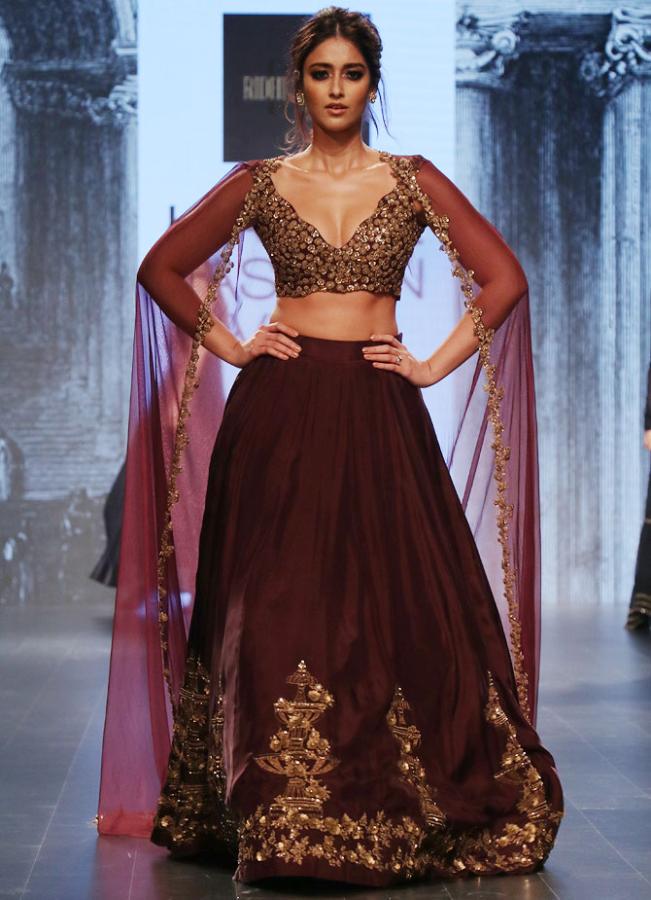 IMAGE: Ileana D'Cruz looks chiselled to perfection in this Ridhi Mehra creation.
Prachi Desai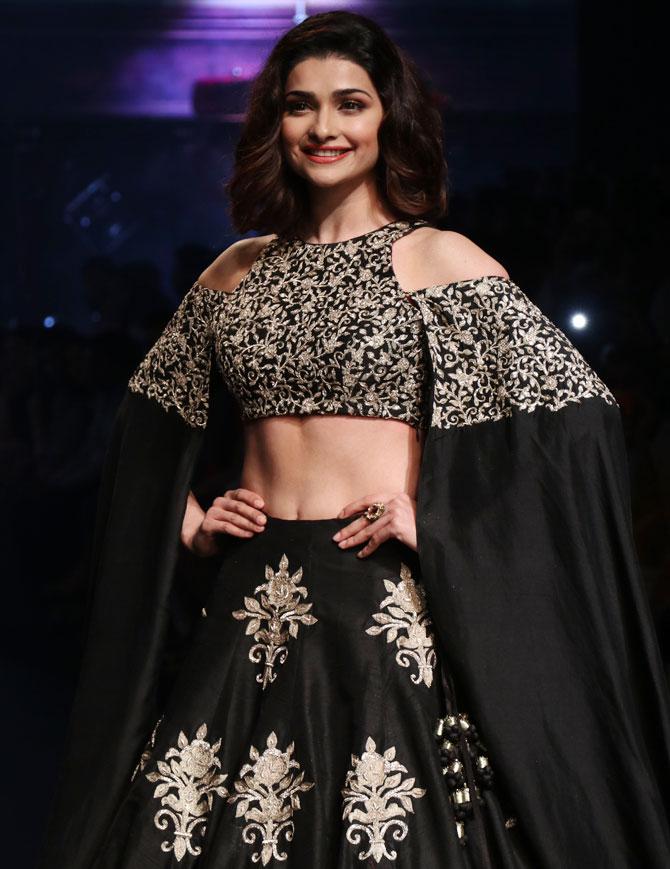 IMAGE: The television actor who graduated to Bollywood is a blend of cuteness and hotness at the same time in this ramp appearance. Noticed her abs?
Edna Abigail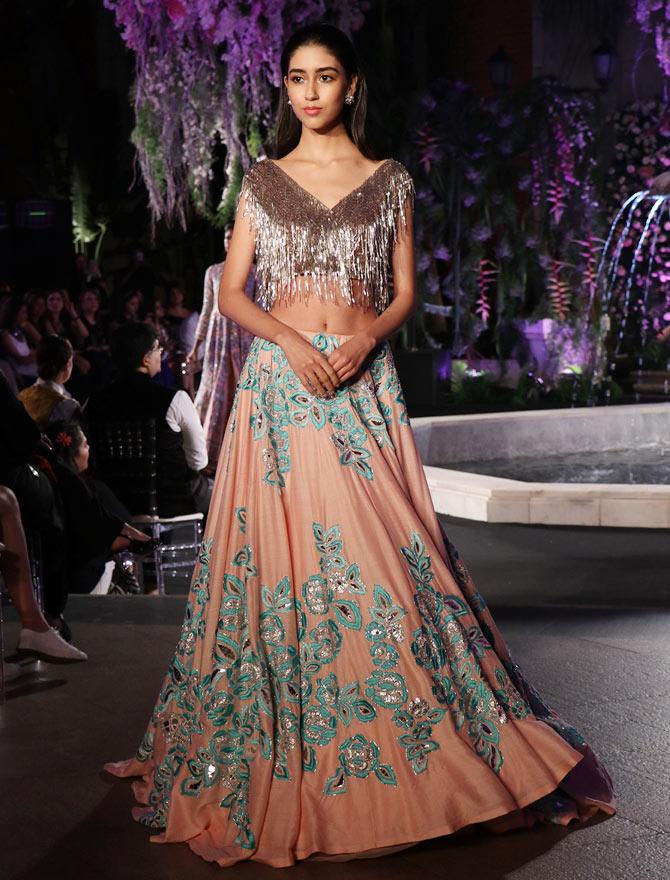 IMAGE: Speaking of cuteness, there is also Mexican model Edna Abigail. The doll faced beauty has a waif-like waistline and can carry off lehengas like these with ease.
Masha Cherniakovych
IMAGE: The doe-eyed beauty can easily steal the thunder with her toned abs. Doesn't she look gorgeous in this waist baring creation?
Meenakshi Rathore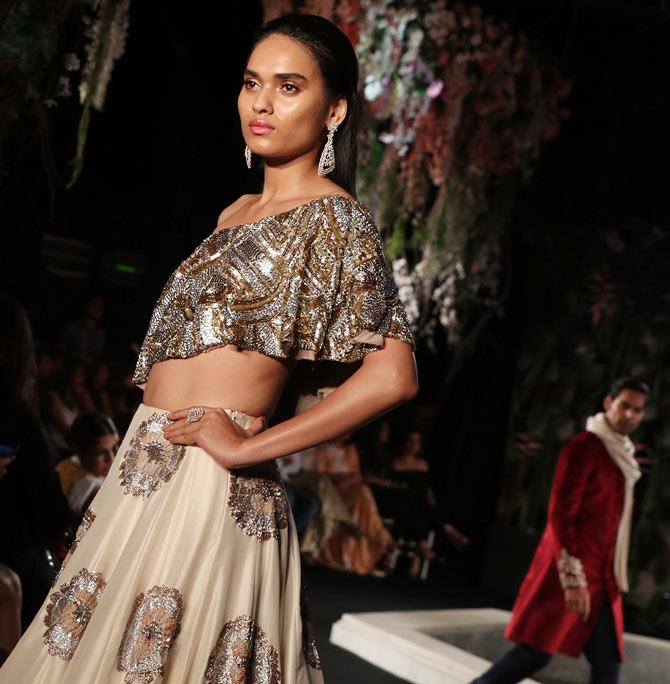 IMAGE: Launched early this year through Grazia Model Hunt 2016, Meenakshi Rathore has quickly moved up the fashion ladder impressing everyone with her lean mean bod.
Mitali Rannorey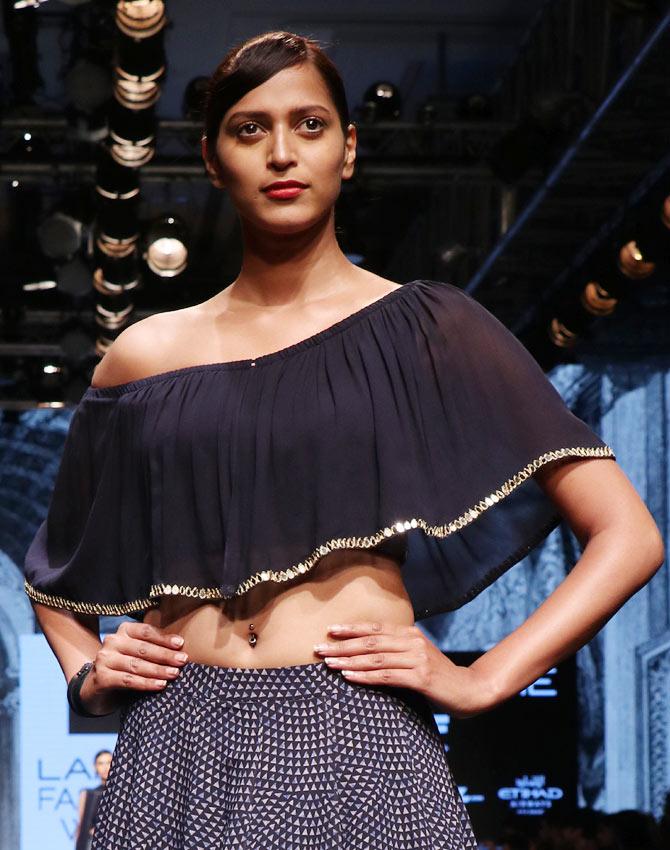 IMAGE: Besides her lanky figure, the Bengaluru beauty is best known for her flat abs. A firm believer of fitness, the engineer turned model feels that being skinny makes you look sick.
Monica Tomas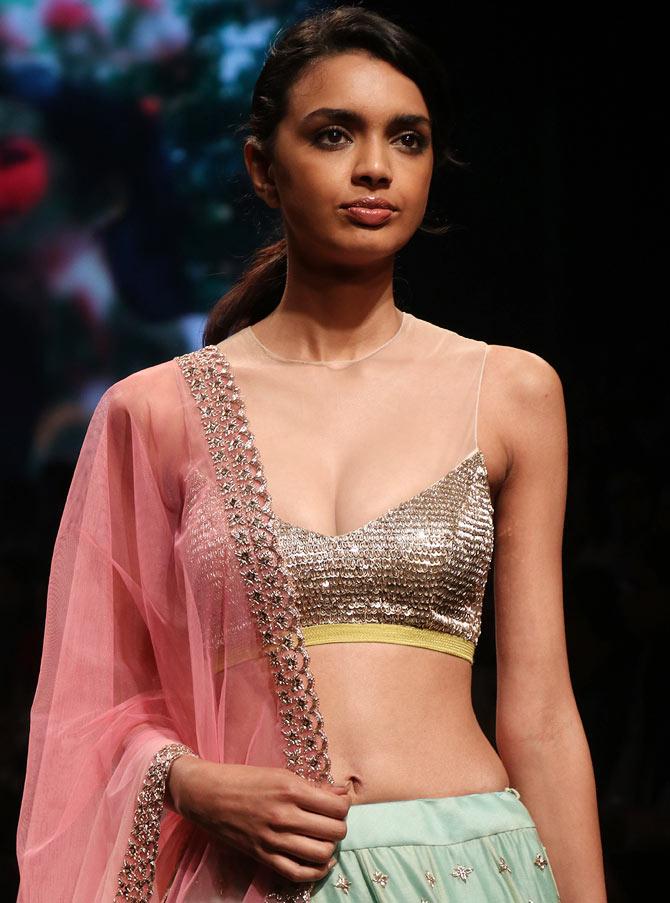 IMAGE: She's India's newest beach babe, so you'll find her gracing magazine covers and endorsing top labels. But what really stands out, is her addiction to fitness.
Pallavi Singh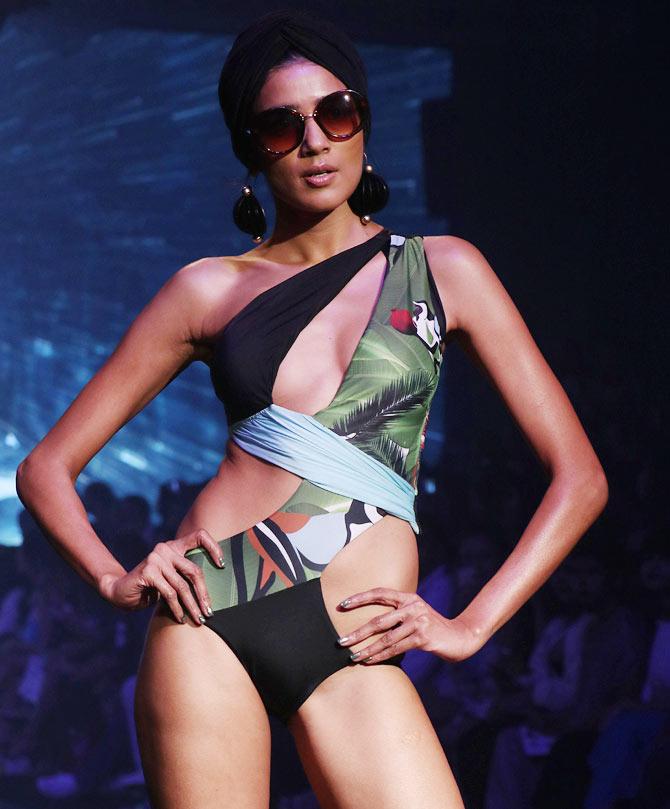 IMAGE: Delhi-based model Pallavi Singh has been around for almost a decade, but that's not why she's here on the list.
Notice her tightened waist? Looks like it has never accepted any flab.
Reha Sukheja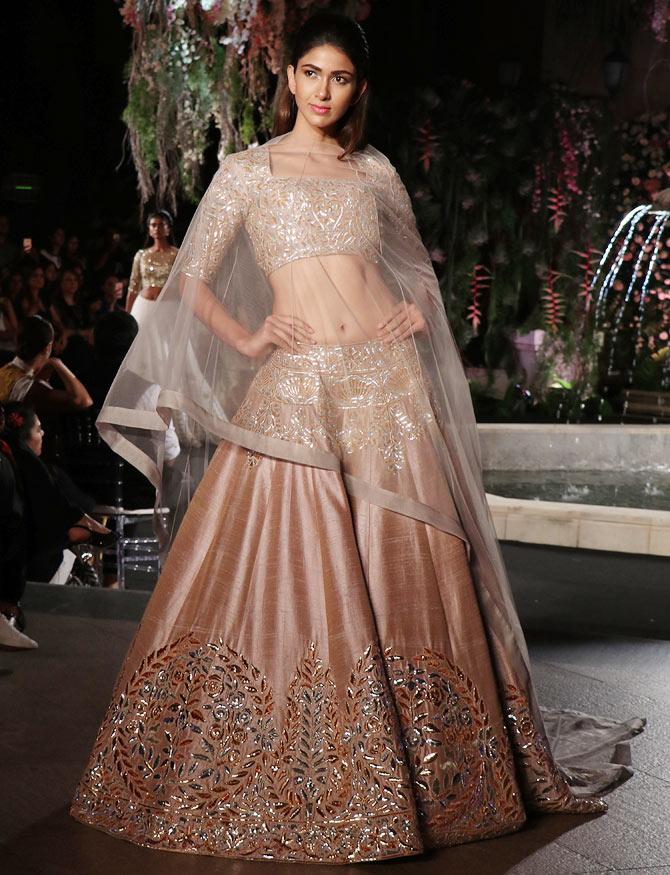 IMAGE: With or without make-up, Reha Sukheja is always ramp ready. With toned abs like hers, why wouldn't anyone be inspired to hit the gym?
Sanea Shaikh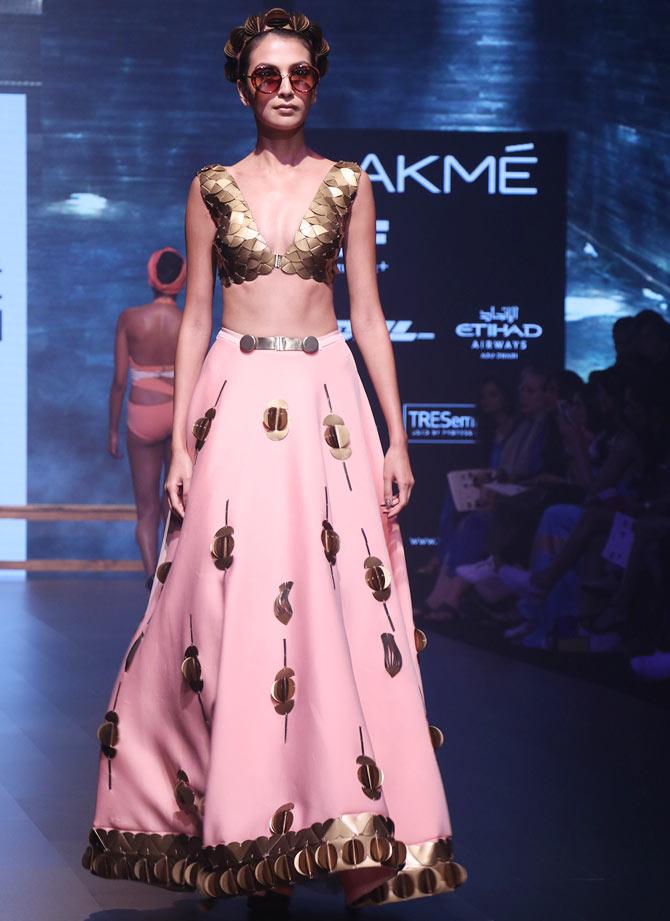 IMAGE: Standing tall at 6' 1", Sanea Shaikh joins the list of tallest models in India.
The Mumbai beauty is very cautious about what she eats and believes in maintaining a balanced diet. The results are for you to see and applaud. Think she gets your vote?
Sucheta Sharma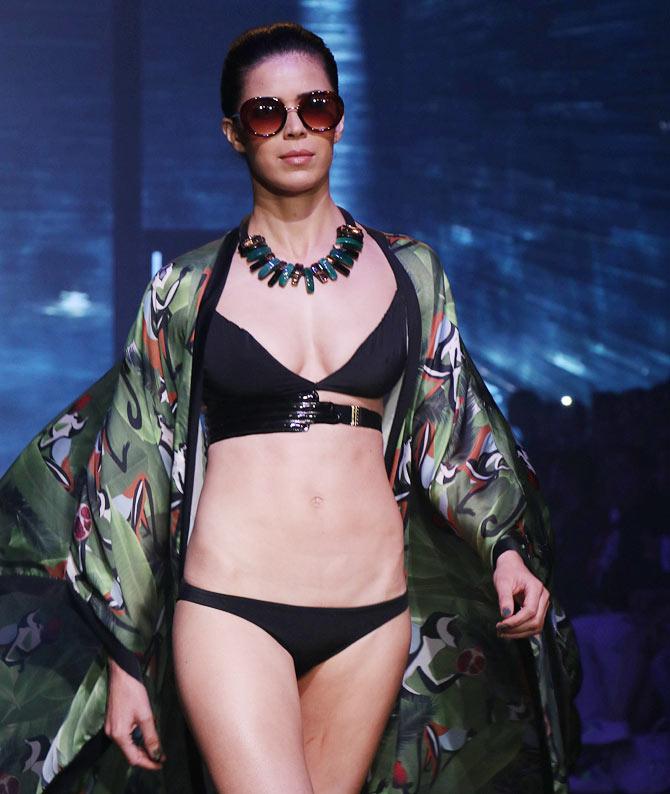 IMAGE: There has never been a model who has been so consistently fit as her.
Sucheta Sharma takes the cake for maintaining her washboard abs. Her body looks like it's designed for the bikini.
Surelee Joseph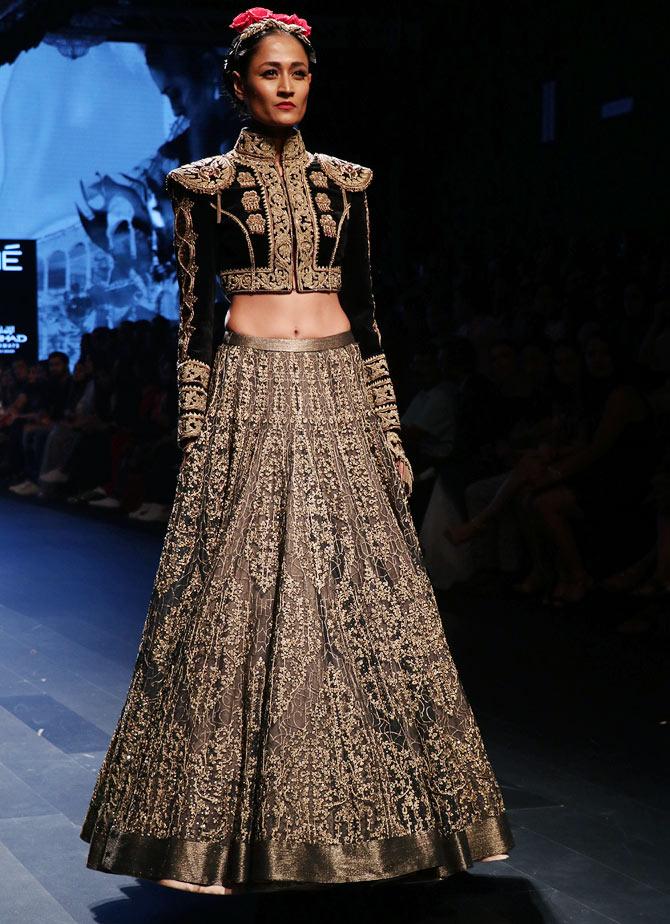 IMAGE: Surelee Joseph who made her debut on TV dazzled the ramp first in 2009 and has since caught everyone's attention.
Every time she enters, jaws drop in the audience. Think she has the hottest abs?
Lakme Fashion Week Winter/Festive 2016: Full Coverage
Check out sarees and accessories on Rediff Shopping!