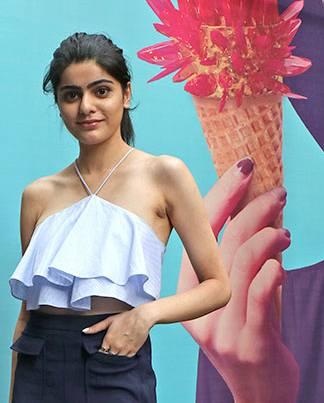 Round up of all the fashionable people we met off the ramp at the Lakme Fashion Week Winter/Fest 2016
Text and Photographs: Rediff.com's Anita Aikara and Rajesh Karkera
Chandni, 31, Mumbai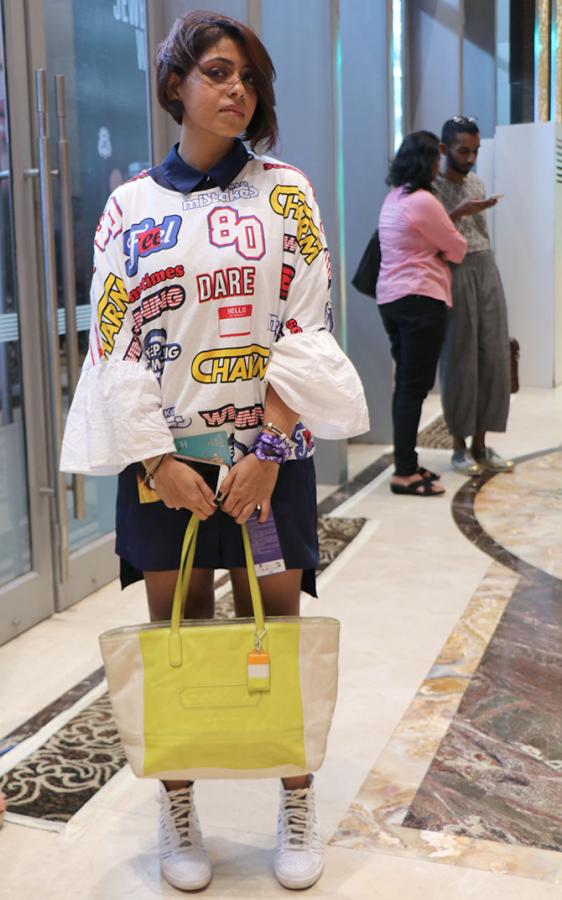 I read that Quirkbox was to showcase their show on Day One so I decided to stick to a quirky theme.
The sweatshirt is from Zara and the dress is from Forever New.
I chose white sneakers as they are trending and I an absolutely loving wearing them."
Style Mantra
I would anyday choose comfort over style. Style for me is very personal.
Cost: Rs 20,000 (excluding the Coach bag)
Priyanka Chadha 21, Digital marketing and fashion stylist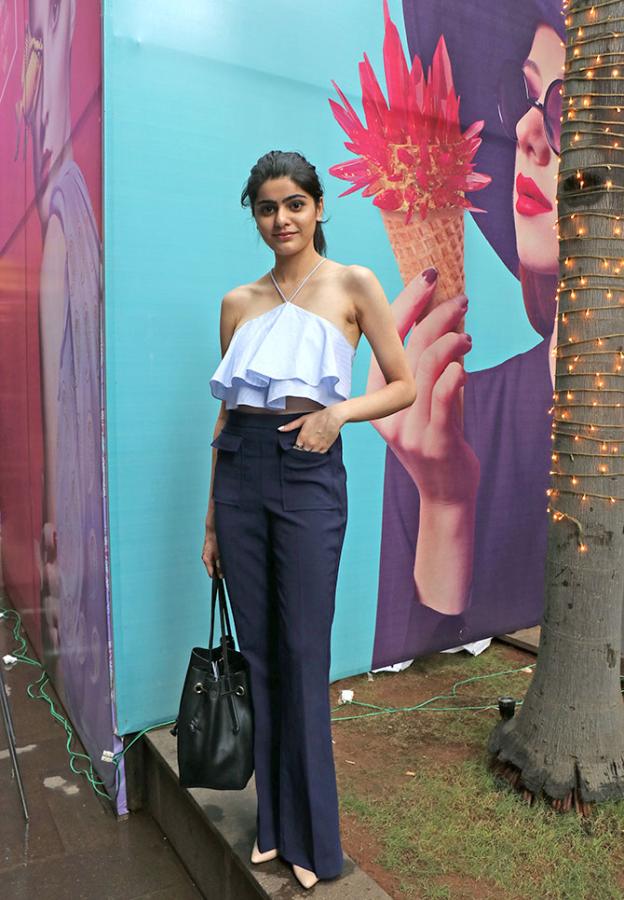 I am in love with the 70s style so I chose these flared pants which have made a comeback. Also they make my legs look flattering. It was love at first sight when I saw this Zara top. The pants are from Forever 21. The bucket bag just went with the look."
Style Mantra
It should be minimalistic. It depends on my mood when I wake up in the morning. Style is about experimenting and expressing your every mood.
Bompie Riram, 24, Arunachal Pradesh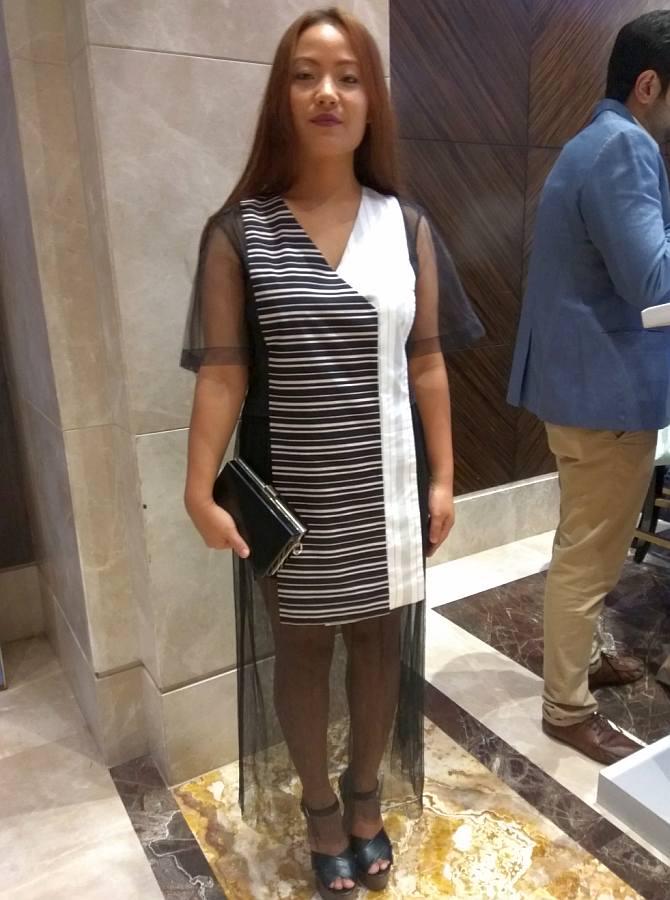 She is wearing her own creation which is a black-and-white outfit inspired by the traditional attire worn in Arunachal Pradesh during the harvesting festival.
She chose black platforms and a matching clutch to go with the outfit.
Style Mantra
I love statement pieces; something loud but wearable. I love to follow the trend but not blindly follow it.
Cost: Rs 7,000
Ami Mahale, 26, Mumbai, hair stylist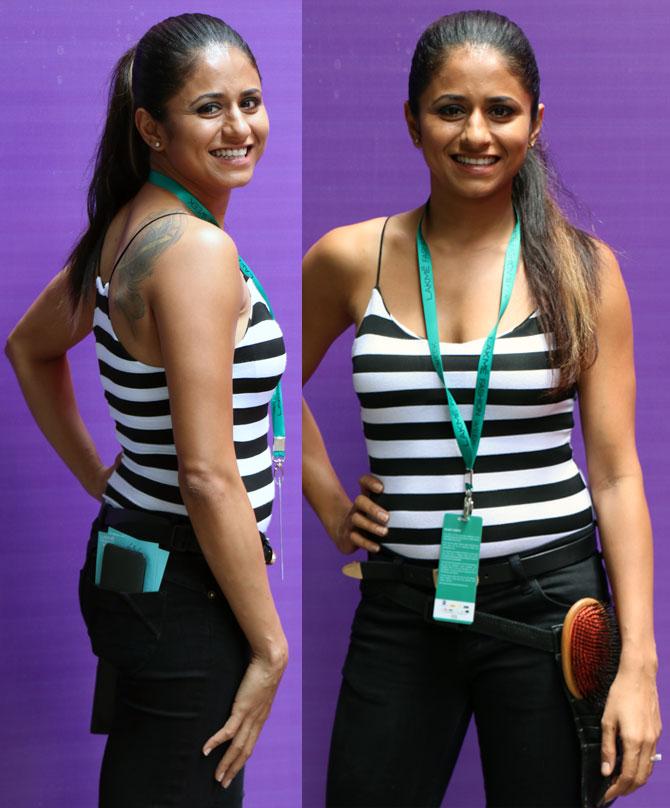 I have been doing hair styles at Lakme for three years and I live it here... It's home!
This venue is nicely distributed and the terrace is a very nice getaway for those who are on their toes all day.
I'm wearing a spaghetti striped top with black jeans and boots. My boots are from the streets of Delhi.
My tattoo, a depiction of the universe, is a freehand version done by a friend; it wasn't really planned; he just drew something that he liked. He's got planets like Saturn etc around it :).
Style Mantra
My fashion statement for this season is black and white. I'll hopefully stick with it :)
Chirag Parmar, 25, banker and fashion blogger, Surat
I chose something funky, pop inspired and casual for day one of Lakme fashion week. These clothes have been picked up from a flea market.
The shoes are knock-offs and under Rs 1,500.
Style Mantra
I don't follow mainstream fashion and try and create something of my own.
Cost: Rs 7,000
Lakme Fashion Week Winter/Fest: Full Coverage
Check out trendy outfits and accessories on Rediff Shopping!