Rediff.com's Hitesh Harisinghani and Rajesh Karkera bring us all the action from India's biggest fashion week.
One of India's high profile events, the Lakme Fashion week has commenced in Mumbai today, January 31.
Over the next five days, Jio Gardens, the venue for the event, will be bustling with activity and exchange of ideas.
Take a look at these pictures.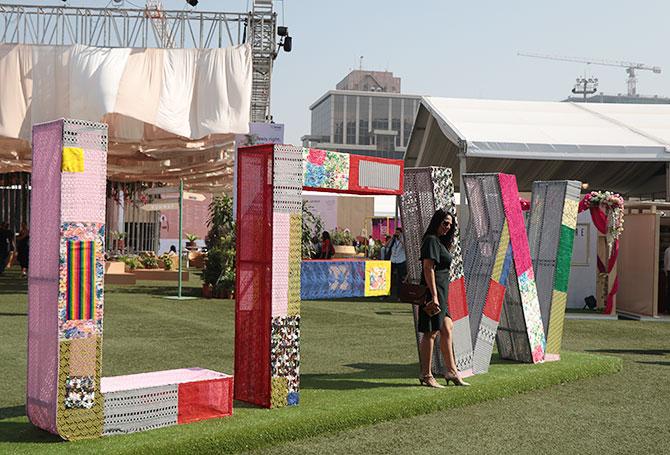 The stage is set at Jio Gardens in Bandra Kurla Complex, Mumbai.
Photograph: Hitesh Harisinghani/Rediff.com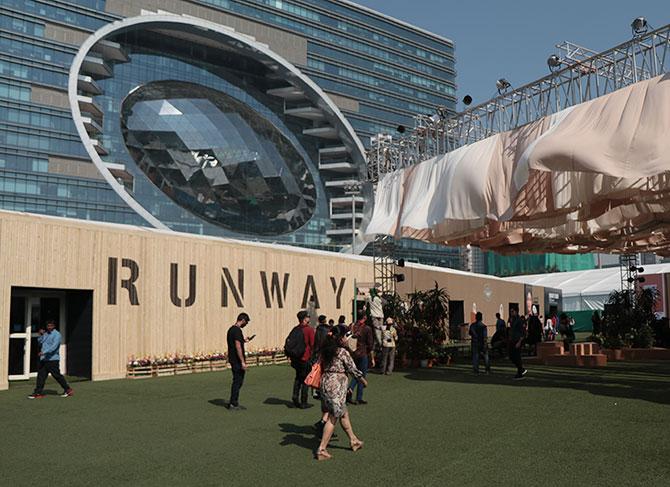 It's been 19 years since Lakme hosted its first fashion show in Delhi.
Photograph: Hitesh Harisinghani/Rediff.com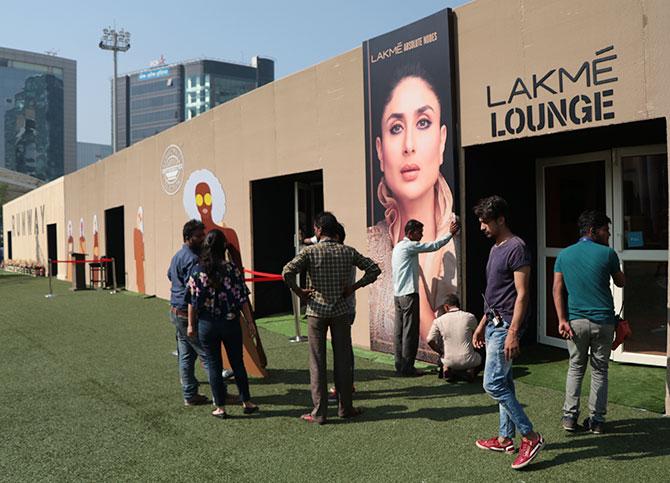 LFW brings hundreds of designers, buyers, models and aspiring fashion students from across cities and nations together.
Photograph: Hitesh Harisinghani/Rediff.com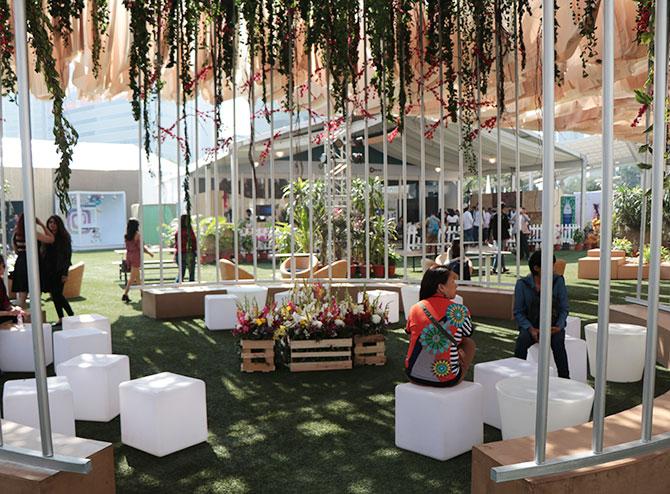 The sprawling venue offers interactive spaces for people to connect with and share ideas.
Photograph: Hitesh Harisinghani/Rediff.com
Watch video below:
Models Aradhana and Devika shared the thrills and joys of being at the fashion week. Video by Rajesh Karkera/Rediff.com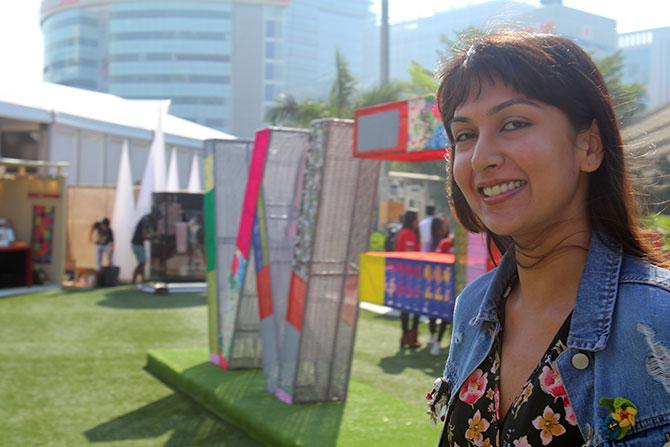 Model Sanea Sheikh is excited to walk this year.
All photographs: Rajesh Karkera/Rediff.com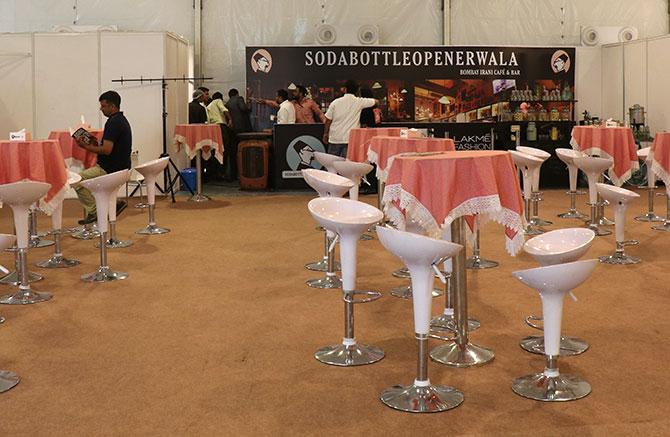 Between back to back shows and fashion conversations, participants can break here for a drink.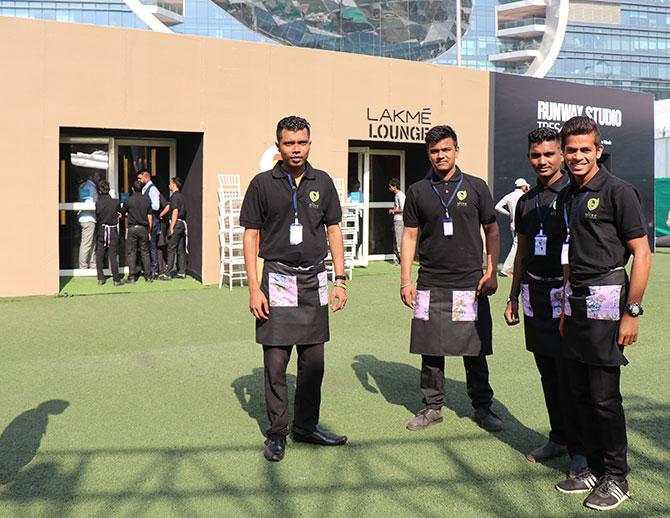 The crew members are going to have a busy week ahead.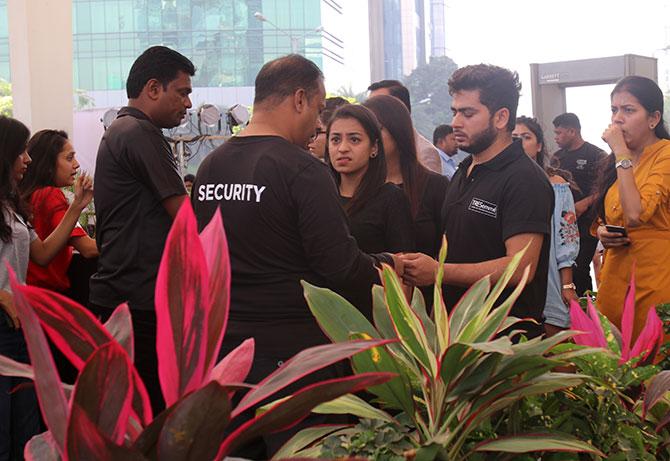 To enter the show, you'll need to register and collect a pass which will be scanned by security professionals.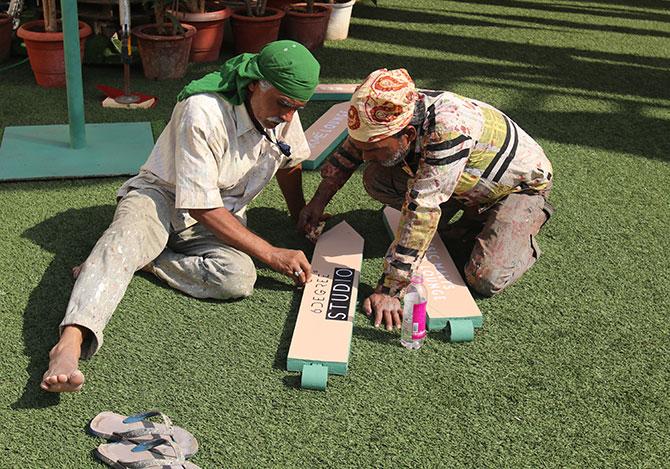 The five-day event has plenty of opportunities for all kinds of creative artists.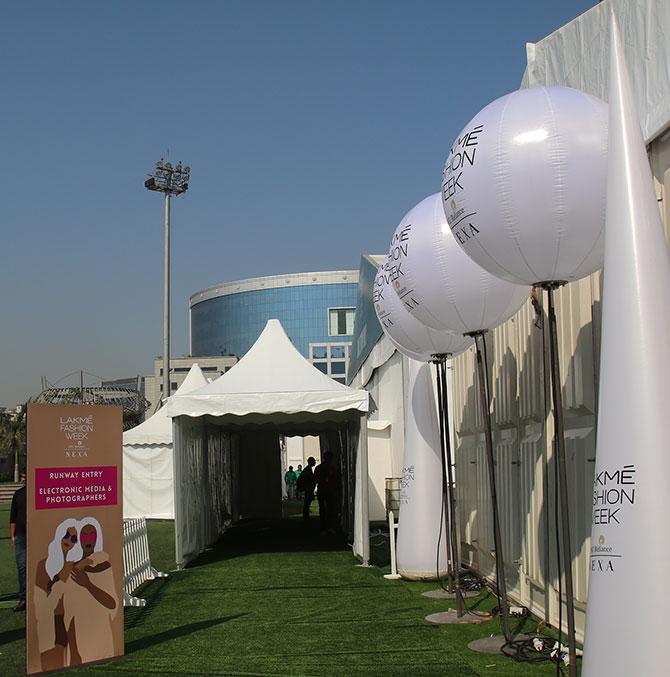 There are separate entry points for models and media professionals.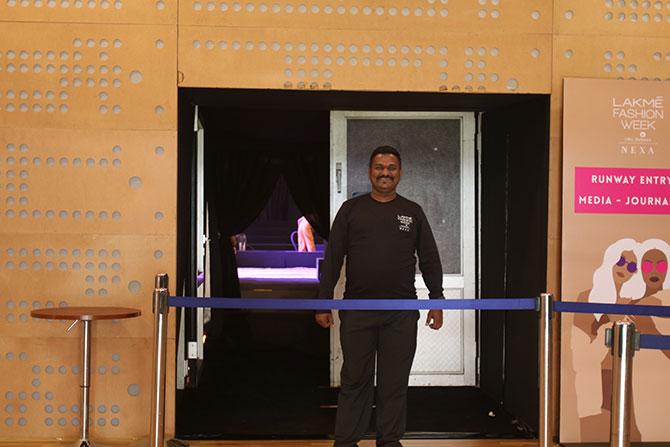 Mangesh Pawar guards one of the gates leading to the runway.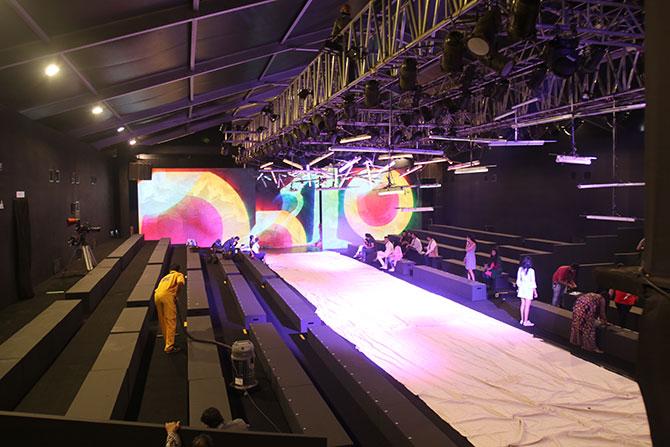 The runway is cleaned and secured with a white cloth after every show.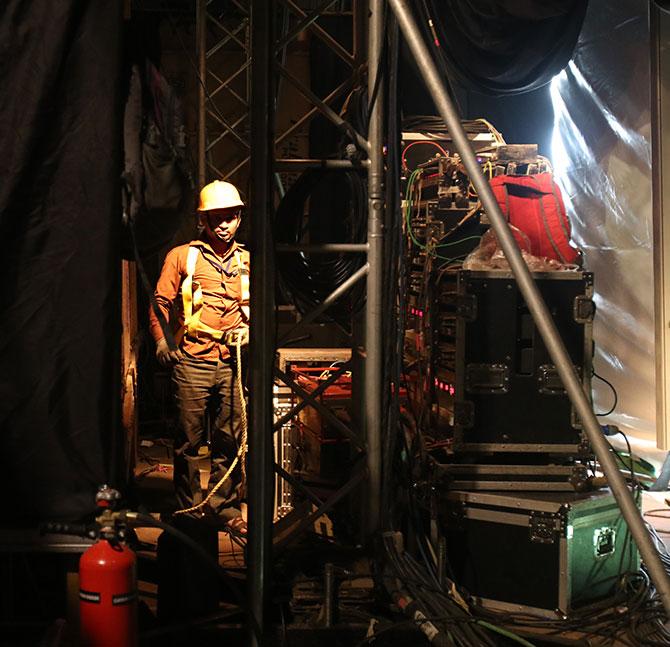 The lighting and sound needs to be in perfect sync. Fire fighting technicians are also available to look for safety requirements from time to time.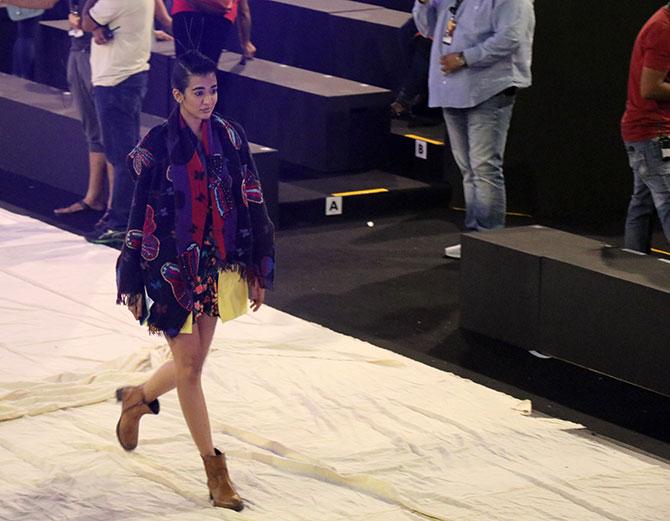 A model rehearses ahead of the first show of the day.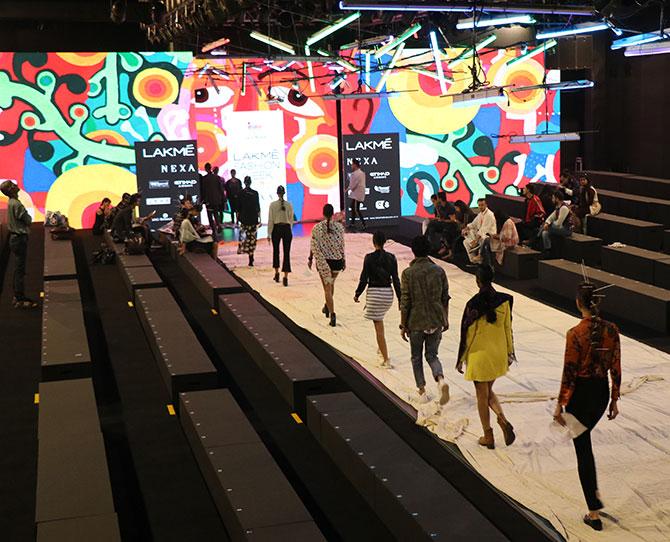 The first show starts at 12 noon, but models come in early to get their make-up done and practice the line-up.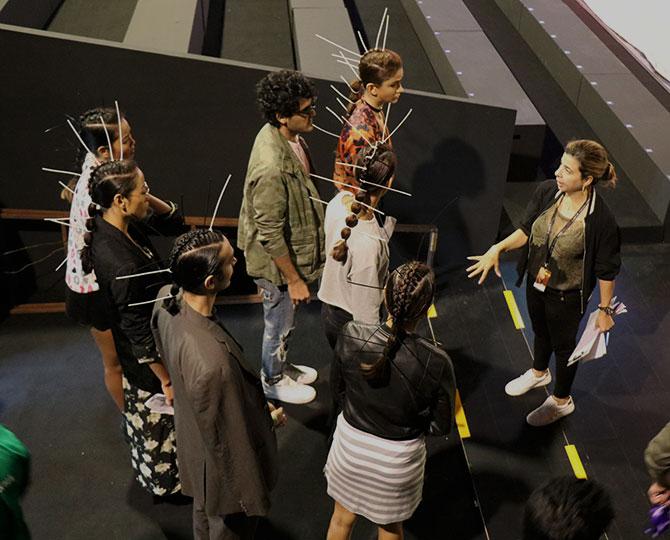 The co-ordinator gets her team prepared for the show.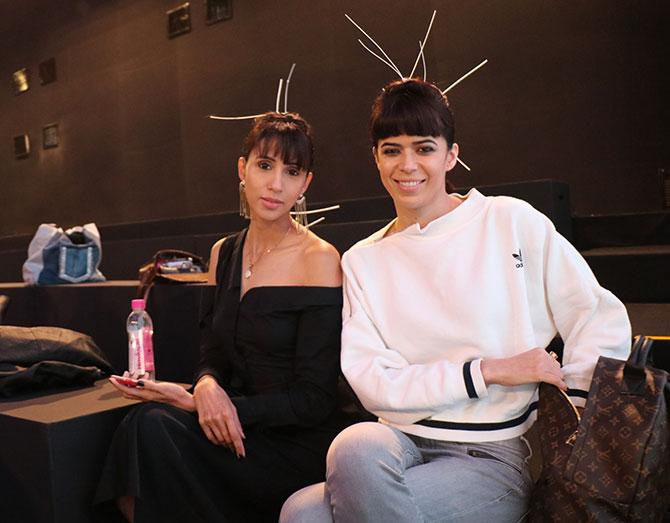 Alesia Raut and Sucheta Sharma look calm and composed.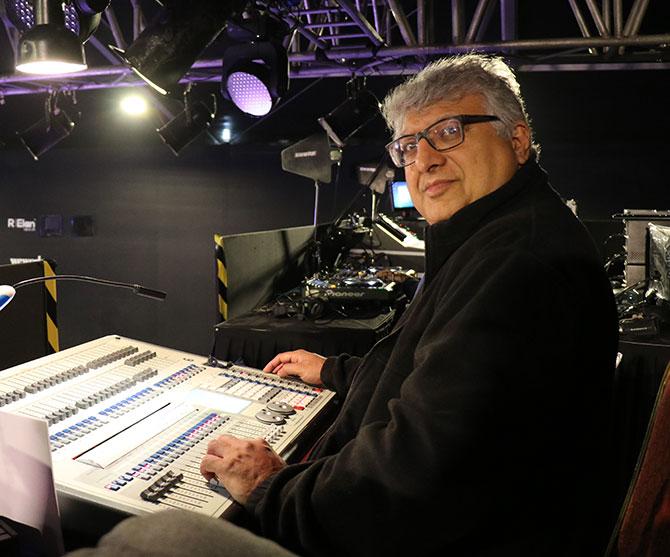 Light man Viraf Poocha leads the action backstage.