Rediff.com's Hitesh Harisinghani spotted these fashionistas off the ramp at the Lakme Fashion Week in Mumbai who also shared some cool style tips.
Simran Kaur Purewal, actor and professional dancer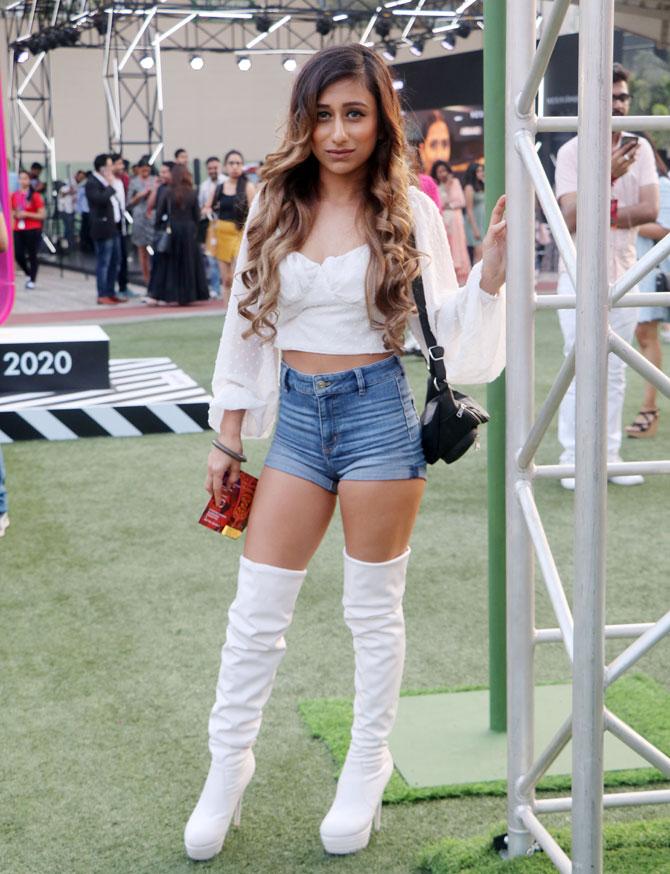 'I'm wearing a crop top with denims and knee high boots.'
'Fashion, for me, is to enjoy, look good and pamper yourself.'
My advice: 'Don't pair yellow and black together. It looks horrible.'
Bhavya Srivastav, fashion designing student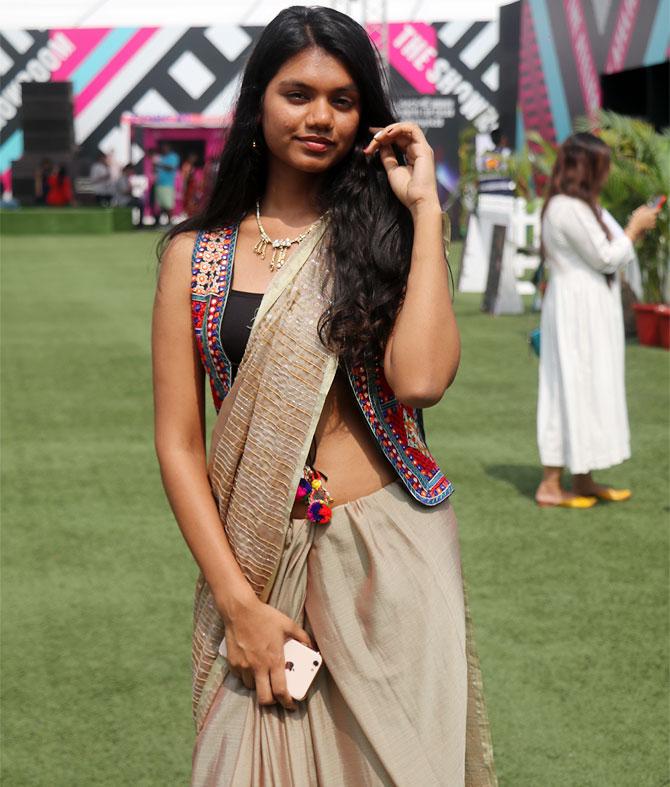 'Fashion, for me, is a way of expressing yourself.
'I'm wearing my mother's Garden Silk sari with a Kothi which has Rajasthani mirror work.'
'The sari belongs to my mother and is almost 30 to 35 years old.'
Yuga Raut, fashion influencer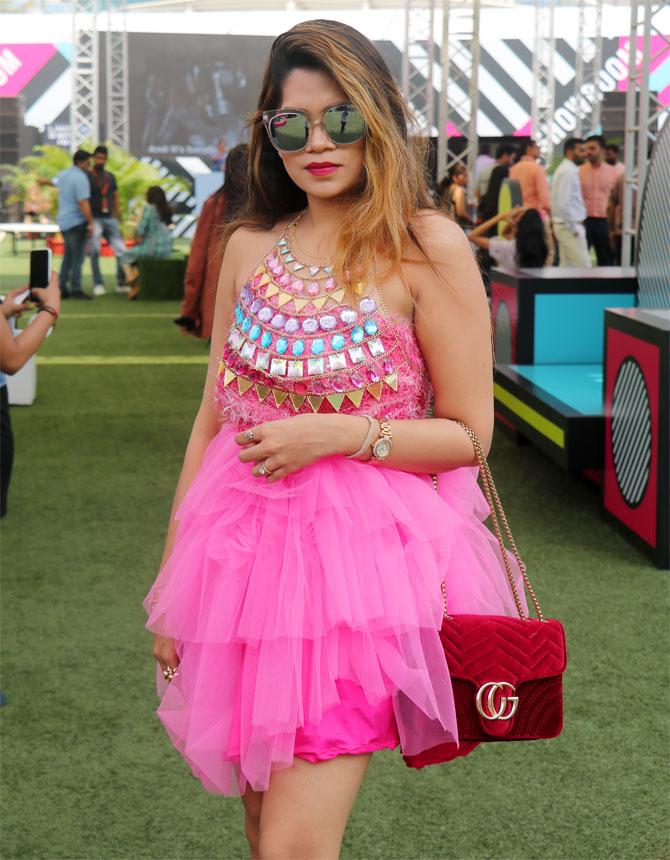 'Be comfortable in what you wear.'
'Since my childhood days, I have been big Barbie fan and this is one of the favourite outfits I have designed.'