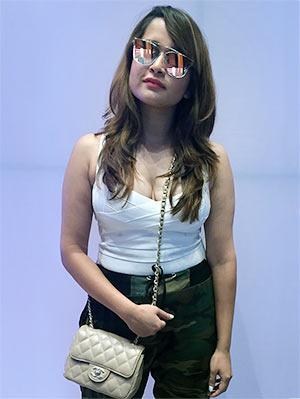 A round of bold and quirky street styles from Lakme Fashion Week Summer/Resort 2016.
Text and photographs: Tista Sengupta/Rediff.com
They just can't go unnoticed. They are young, vivacious and most importantly fashionable. They can give the ramp looks a serious competition.
Like every season, this time we spotted these fashion forward people who caught our attention off the ramp.
Take a look at their interesting style statement.
Name: Priya Haridas
Age: 24
Job: Online store manager and blogger for Natasha Shirotri's online label Mariposa Love.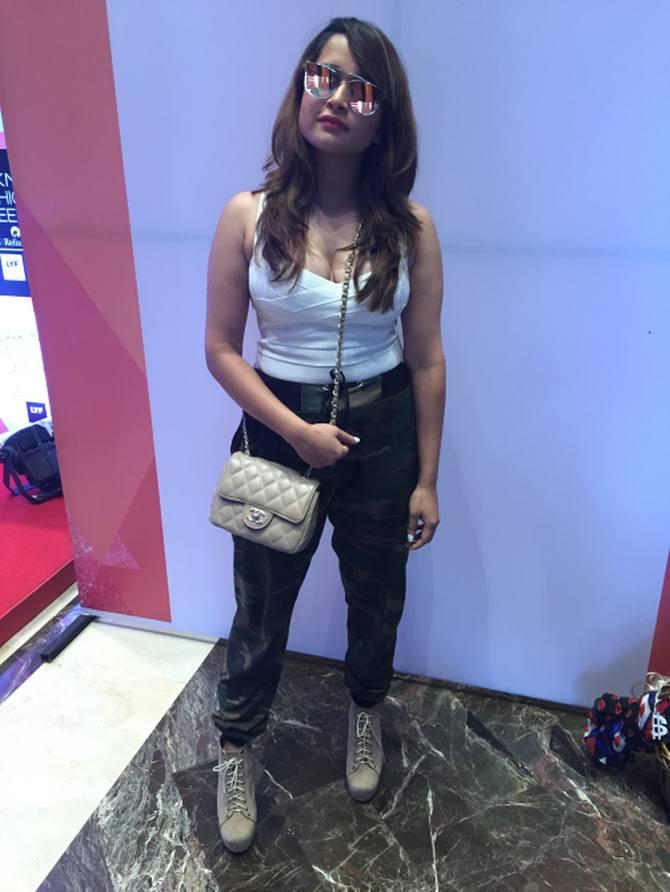 Her Look
I am not the girly kind. I am more into the grungy look.
As it's summer, I chose to go with white. The bandage top -- which is around Rs.900 -- is from Mariposa Love and I have teamed it up with camouflaged pants which I got it from one of the street shops in M.G Road, Pune for Rs 450.
I am wearing Jeffrey Campbell shoes, which cost me for Rs 2,500, and the sunnies are from Dior. I got it for Rs 25,000. My Chanel bag is for Rs 16,000.
Style mantra
Whatever you wear, you should stand out. It just needs to be comfortable and stylish, but not necessary that you have to be covered. I like wearing short outfits.
If you have it, flaunt it. Look into the mirror everyday before you step out of your house.
***
Name: Brinda Narang
Age: 23
Job: Freelance Fashion stylist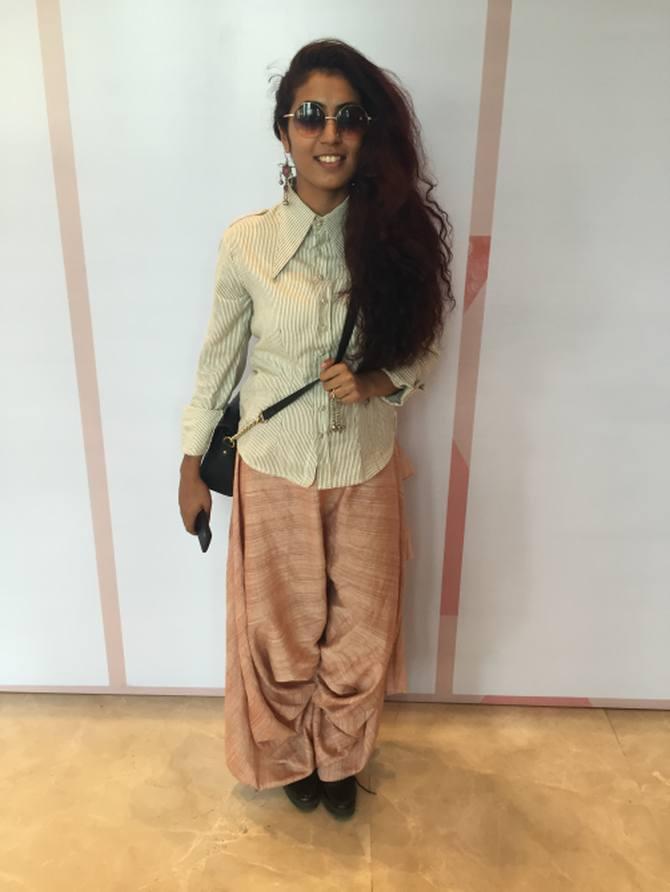 Her look
It's very boho chic. It's a mix of masculinity and femininity.
My outfit is made of organic cotton and is from Sumiran Kabir Sharma's label Anaam. These pants are called 'Shiva pants' and the shirt's striped with extended collars. It is a customised piece and it is priced around Rs 15,000-20,000.
I have paired it up with silver jewellery from Amrapali. The earrings -- which I bought long time ago -- will be around Rs 7,000-8,000 and the ring is priced at Rs 2,000-3,000.
My shades are from Aldo and I got it for Rs 1500. This Aldo bag is a gift from a friend.
And this pair of shoes from Zara gives you the perfect androgynous look and I simply can't get over them. They are comfy and it helps in accentuating my look.
Style mantra: Express through your clothes. For me, fashion is a part of my life. Fashion is you… and you carry it all around. I like to put on clothes that is an extension of my personality.
***
Name: Pranay Jaitly
Age: 22
Job: A celebrity stylist and owns a styling company Who-Wore-What-When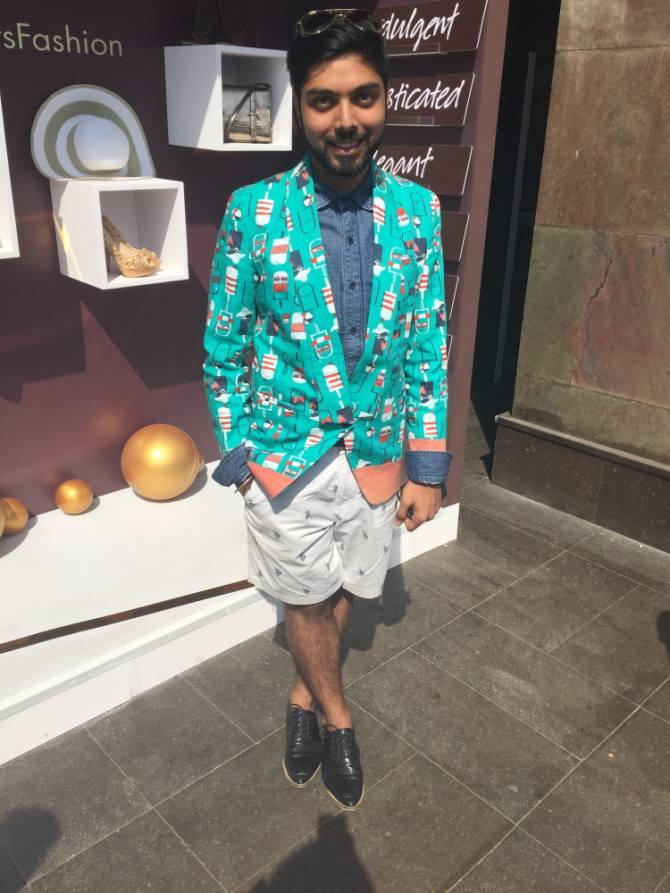 His look
I love prints. This is a Mint Blush jacket that I got for Rs 10,000-15,000. I bought these Ralph Lauren shorts years ago… and I don't remember it's price now.
I picked up the shirt for Rs 400 from a street shop. The shades are just Rs 100 and I got it from Hill Road, Mumbai.
Style mantra
Be who you are. Don't get influenced. If you want to experiment, do that, but play safe.
Don't Miss our Special Coverage of Lakme Fashion Week Summer/Resort 2016