Meet designer Nachiket Barve's Greek goddesses.
Photographs: Hitesh Harisinghani/Rediff.com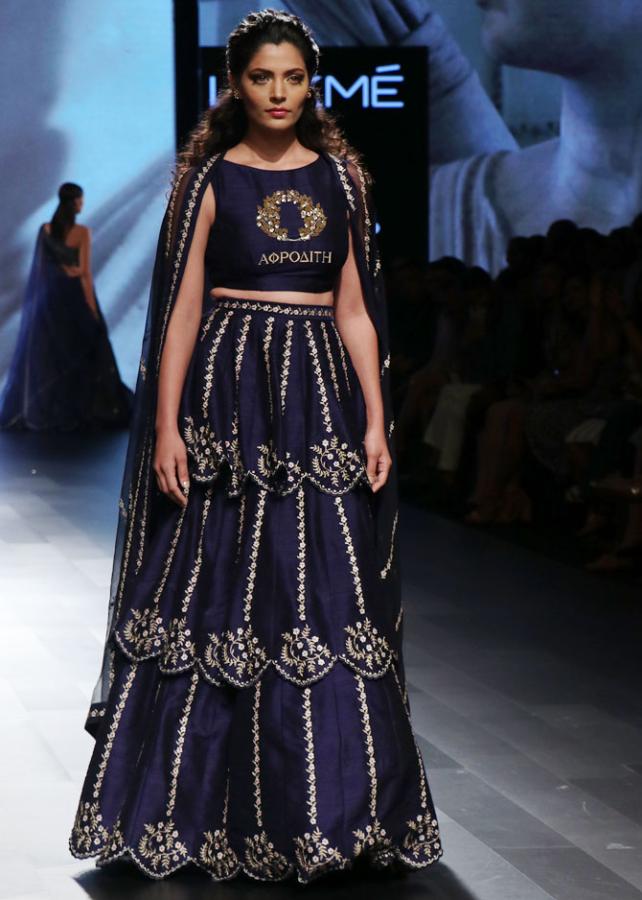 IMAGE: In her multi-layered scalloped skirt and sheer cape, showstopper Saiyami Kher could have just stepped off the pages of a Greek mythology. Just as designer Nachiket Barve envisioned.
He titled his debut festive collection THEIA, after a titaness from Greek mythology.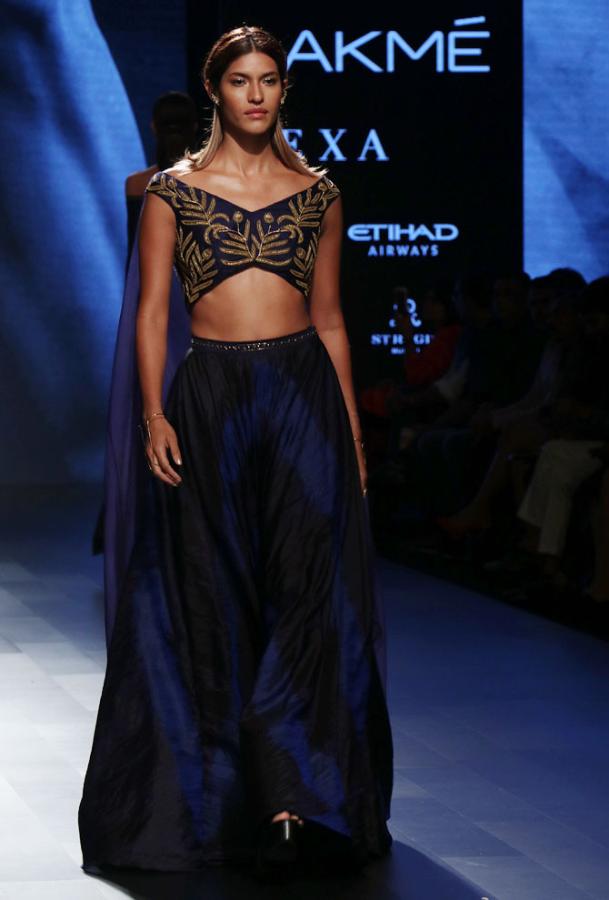 Nachiket Barve said, 'From music to poetry to the greatest works of art, the Goddesses of Greco-Roman mythology immortalise the diversity of femininity and beauty.'
This inspired him to celebrate the individuality of the modern Indian Bride through his collection.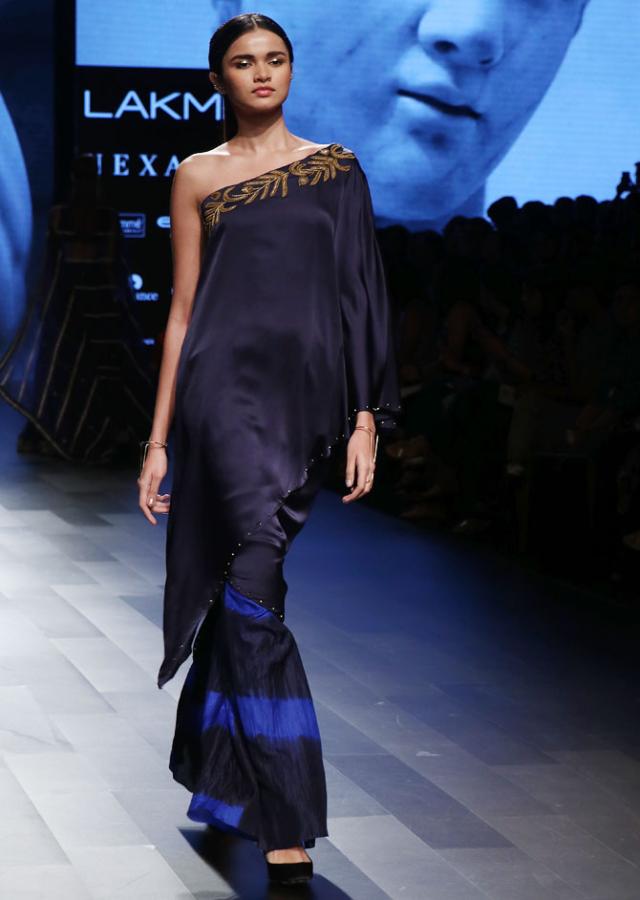 'From contemporary and feminine silhouettes, to delicate embroidery and metallic detailing, every piece of this collection celebrates the divine mix of bold and ethereal, that makes a goddess (and a bride) a force to be reckoned with,' Nachiket Barve added.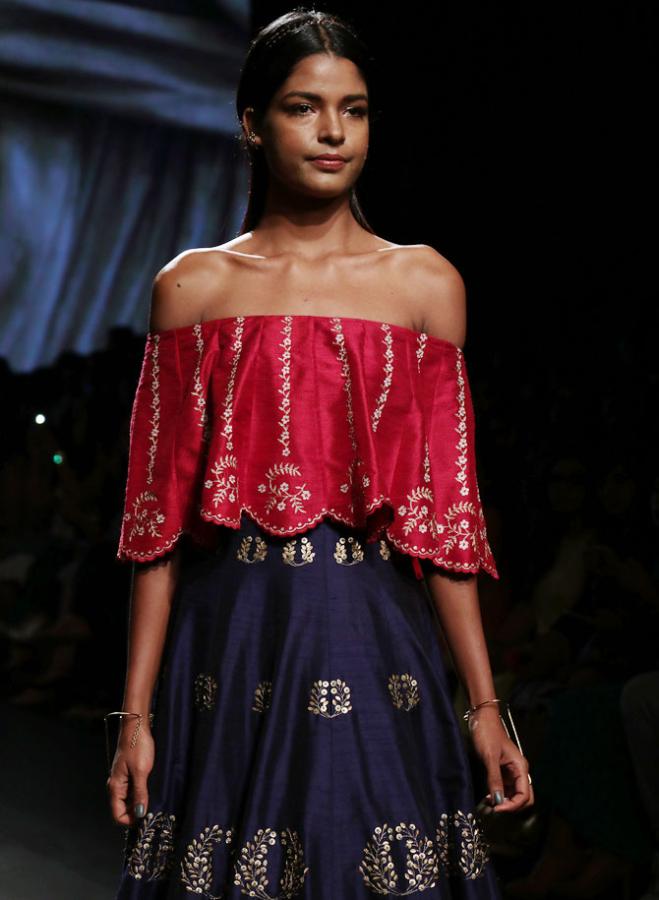 Nachiket Barve wanted his collection to have use beyond just one occasion. So, he incorporated 'innovative separates that can be styled in different ways.'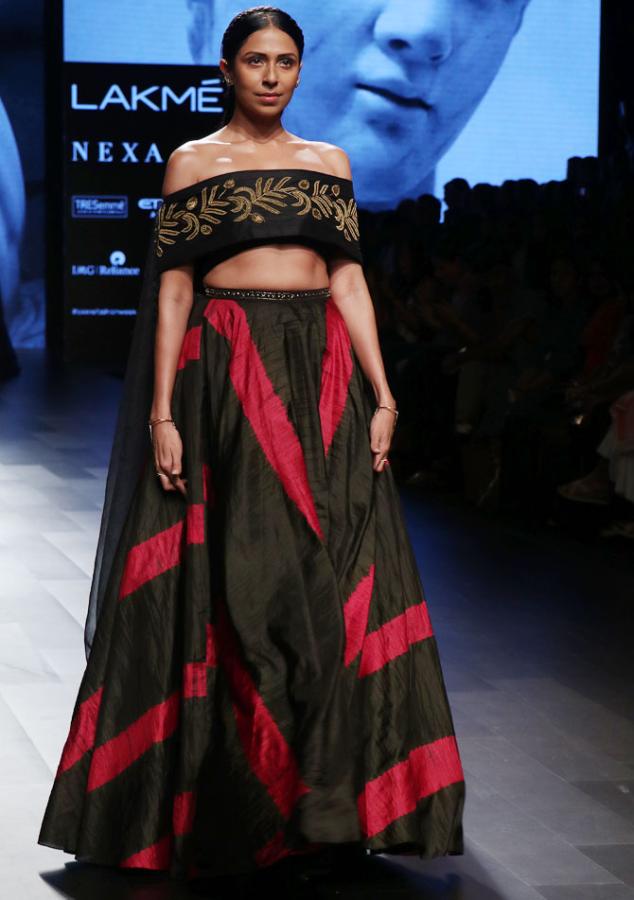 The designer pointed out 'the rich hues and gilded detailing in beadwork, embroidery, applique and cutwork that can be seen in the line.'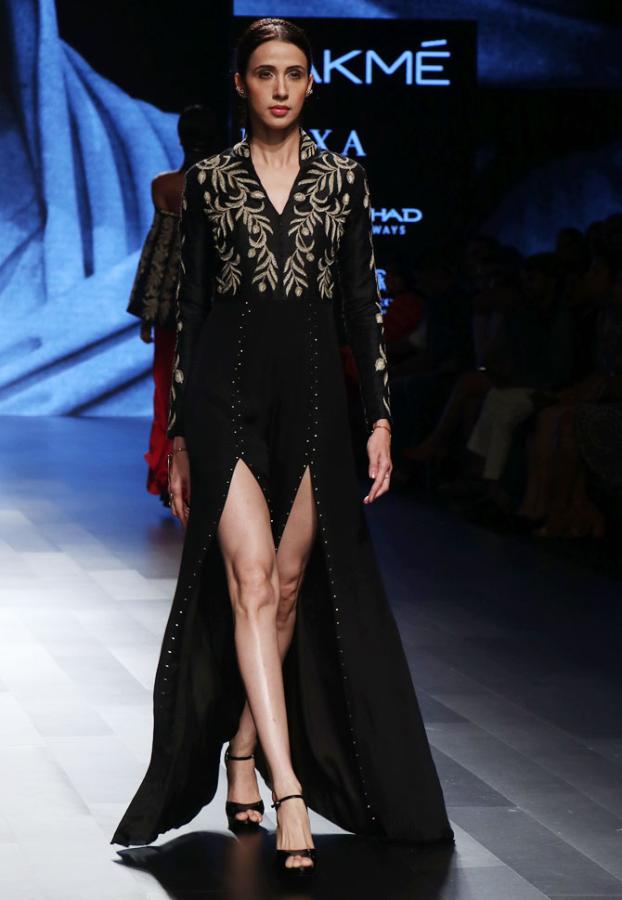 'Intricate traditional embellishment forms have been reinvented to make the clothes lightweight and easy to wear across festive occasions,' Nachiket Barve said.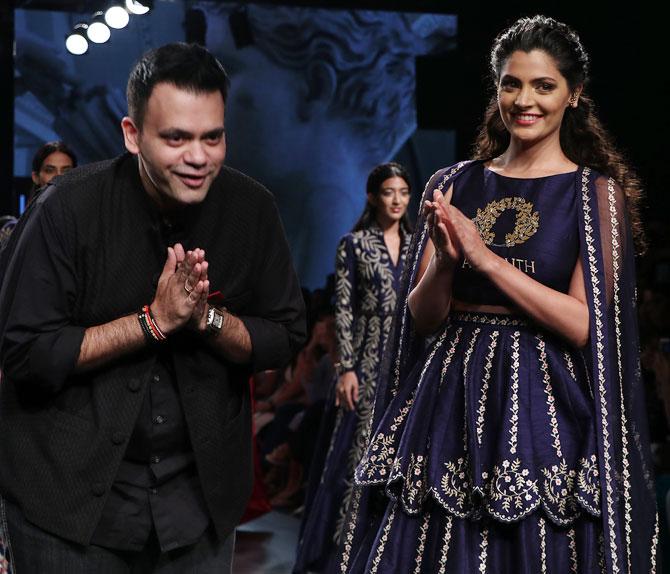 Nachiket Barve, left, who is a Woolmark Prize winner, told IANS that his first festive line is really an 'extension and diversification' of his core aesthetic -- 'which is making clothes that have functionality, relevance, empathy for women and style that's timely and timeless.'
---
Recommended for you: The stars of Lakme Fashion Week