Celebrating 100 years of Satyagraha, this show took the audience on a nostalgic trip.
Imagine this...melodious live folk music playing in the background as artisans spin the charkha and weave on the loom.
This was the mood that prevailed during a show that paid tribute to khadi.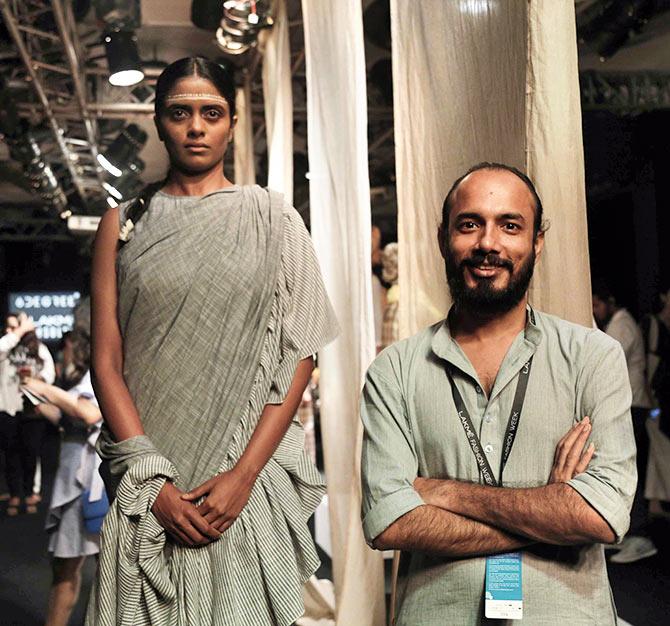 Designer, Praveen Chauhan with his muse. The collection saw handwoven fabrics with touches of western sensibilities.
Photograph: Kind courtesy Lakme Fashion Week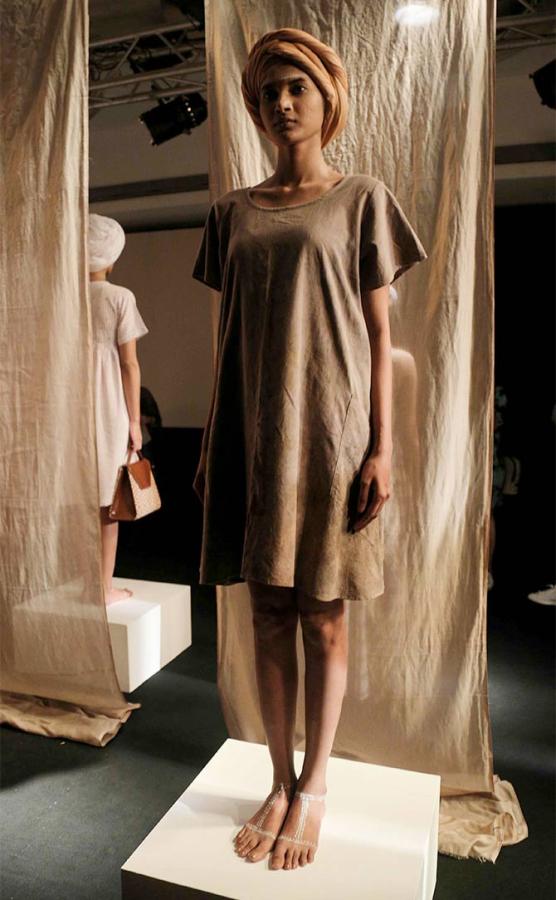 The silhouettes were simple yet had a timeless appeal.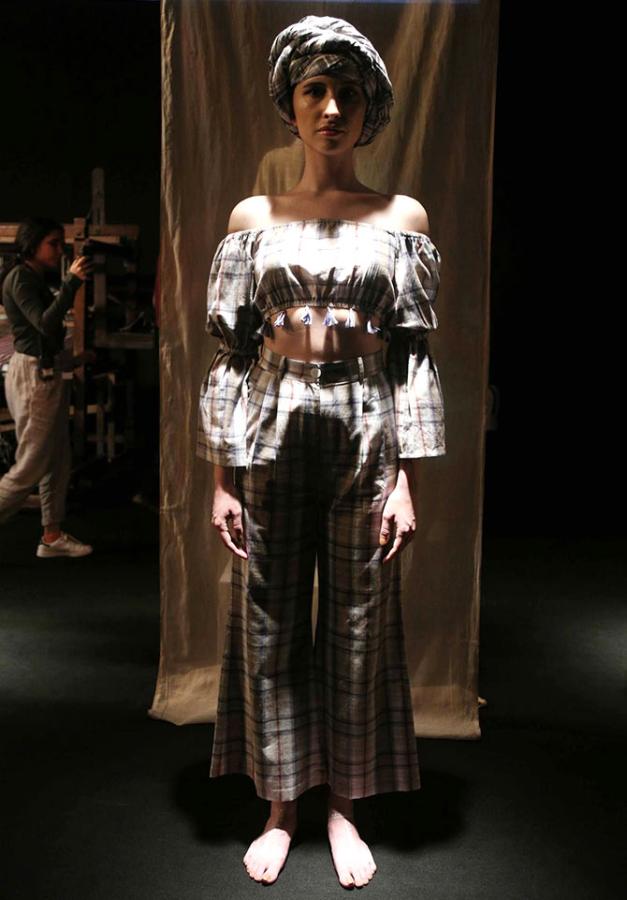 Cropped tops with tassel detail were some of the interesting ensembles showcased at the show.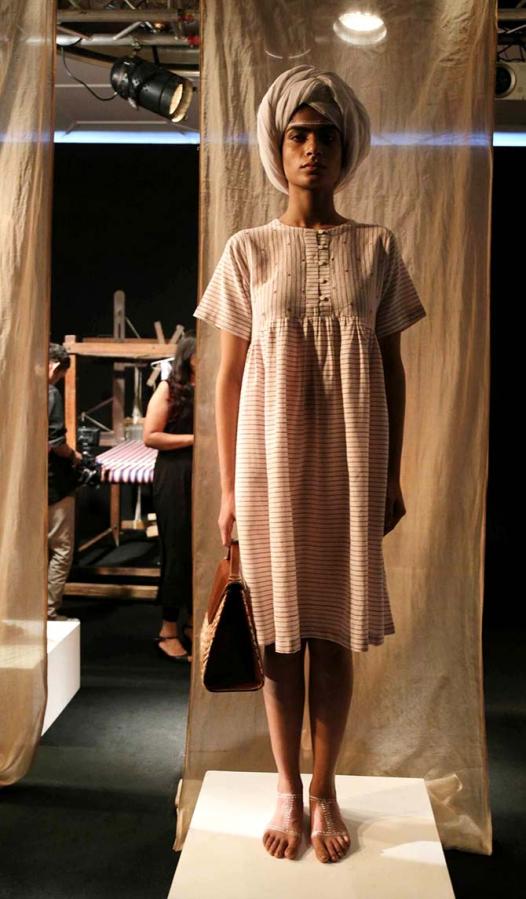 A model dressed in a soft fluid shift dresses with subtle stripes.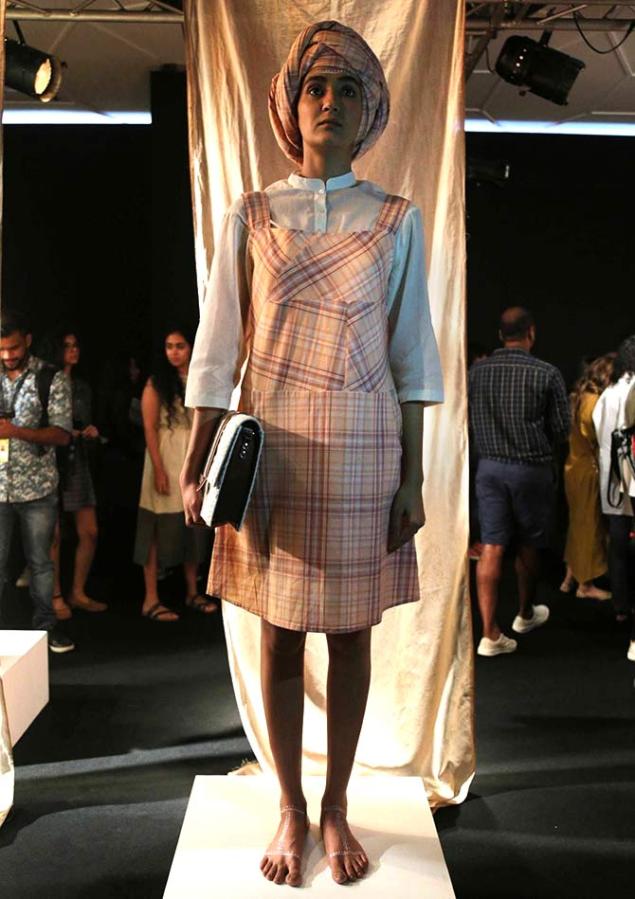 Accessories like duffel bags and stylish turbans created the perfect rustic look.