Fashion designer Gaurang Shah presented a stunning collection at Lakme Fashion Week Summer/Resort 2016.
Gaurang Shah's love affair with exquisite Indian wear continued at the Lakme Fashion Week Summer/Resort 2016. However, this year he added gorgeous pleated, voluminous skirts and gowns from the vintage era to his collection.
Keeping the colours vibrant and lively, Gaurang played with a medley of colours including purple, yellow, green, blue and red.
Check out some of the looks from the collection.
Photographs: Hitesh Harisinghani/Rediff.com
Is it a gown or a sari draped like a gown? We totally love this look!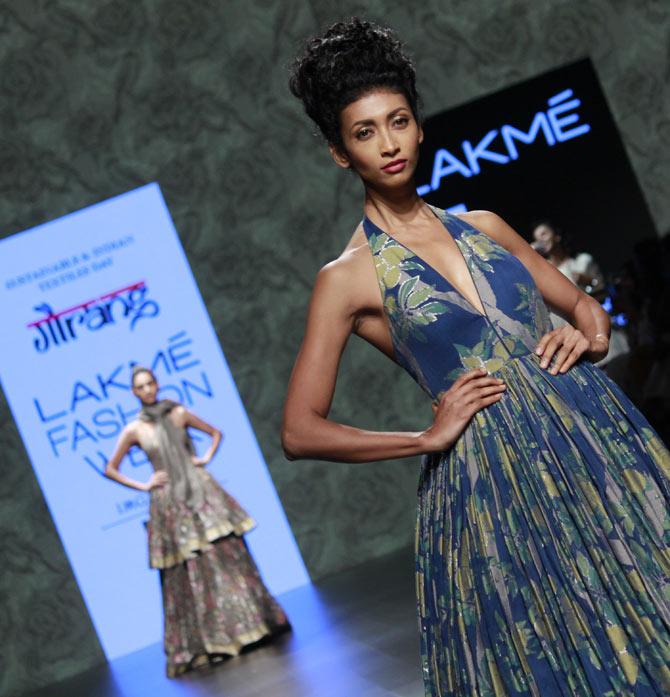 Model Lakshmi Rana dressed in a halter-neck flowing gown in blue.
In an interesting and simplistic way, the designer used his creativity to infuse Western style with all things Indian.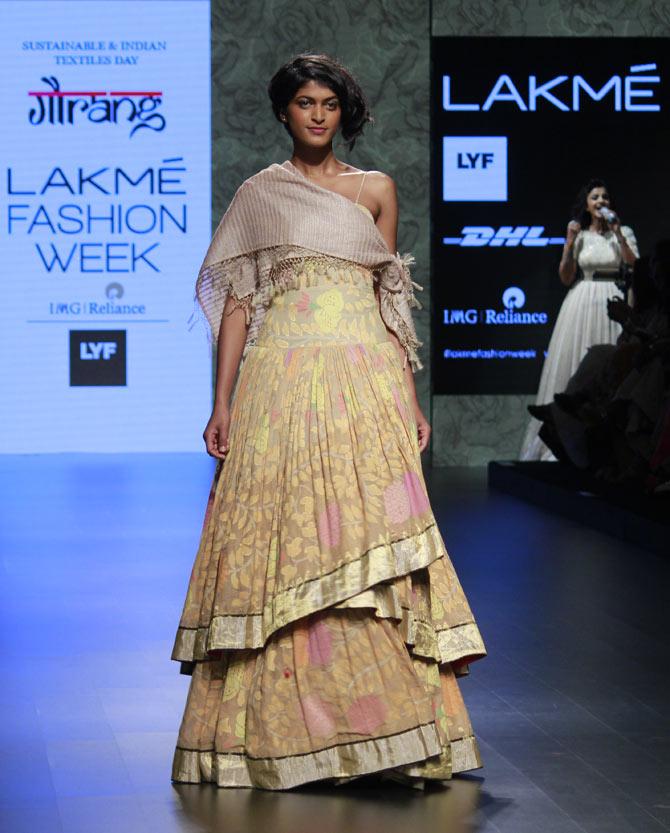 The designer moved away from his comfort zone while creating these extraordinary pleated and layered silhouettes.
The gowns have been created from saris, tailored together.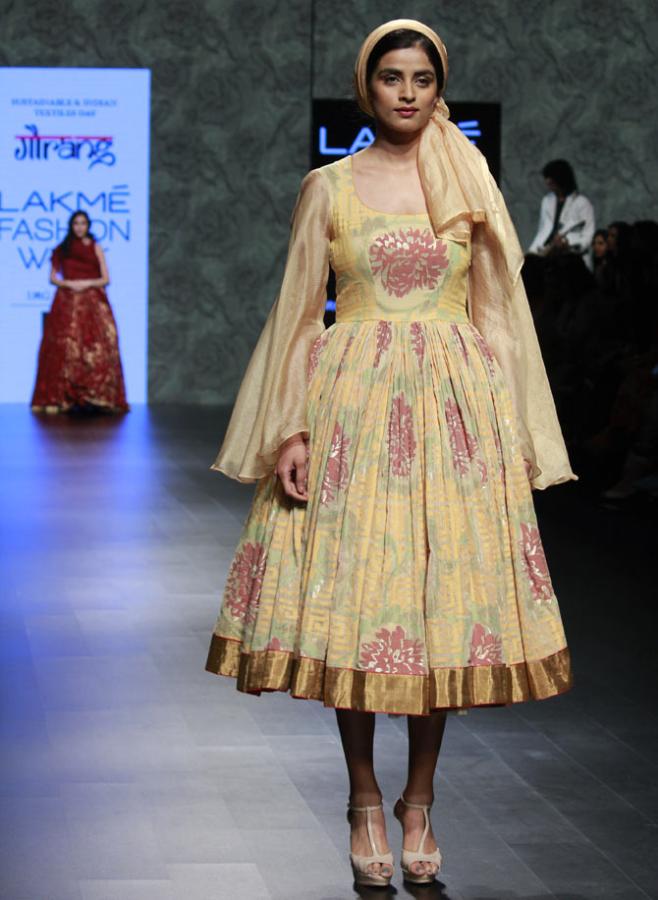 Gaurang kept the fabric Indian, fusing handwoven textiles like khadi, muga silk and organza with the jamdani technique.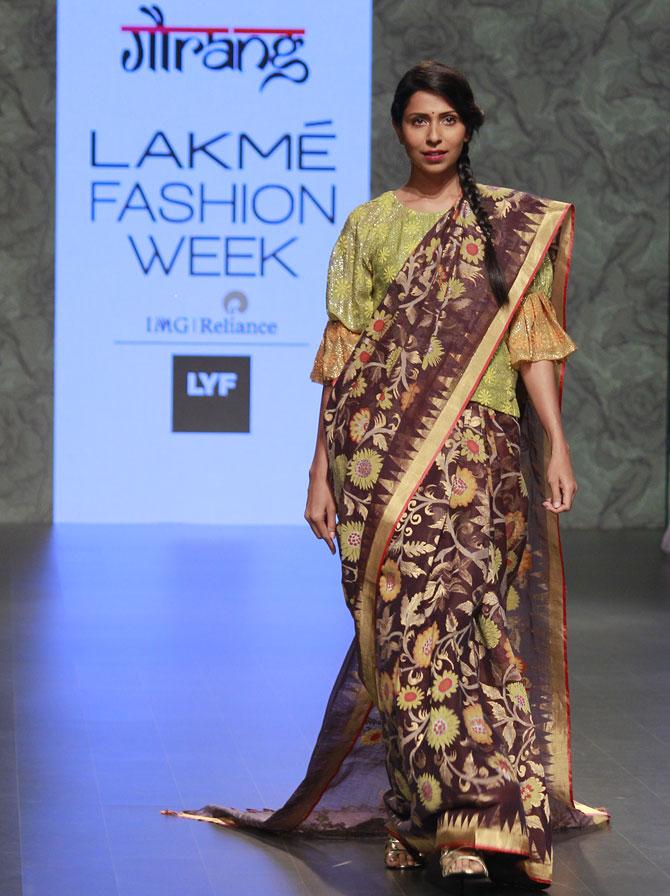 But he didn't steer too far from his comfort zone -- Presenting a lovely brown sari with floral prints.
Teamed with a green blouse with pleated sleeves, it makes for the ideal summer outfit.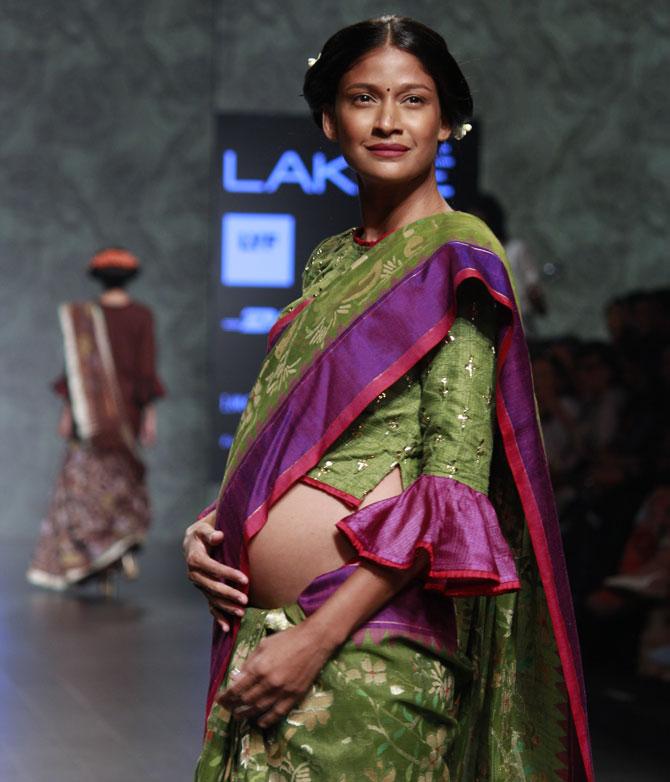 Carol Gracias is all smiles in this lovely printed green drape as she flaunts her baby bump.
Also see: Pregnant Carol Gracias flaunts baby bump on the runway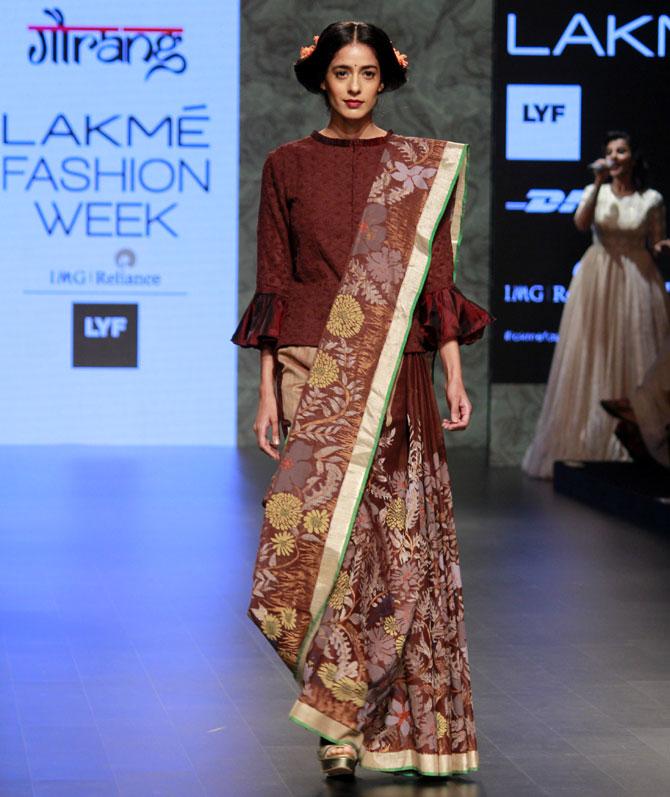 The jacket blouse was trending on the runway.
The designer also played with Mughal floral motifs and paithani designs.
Check out the next pic...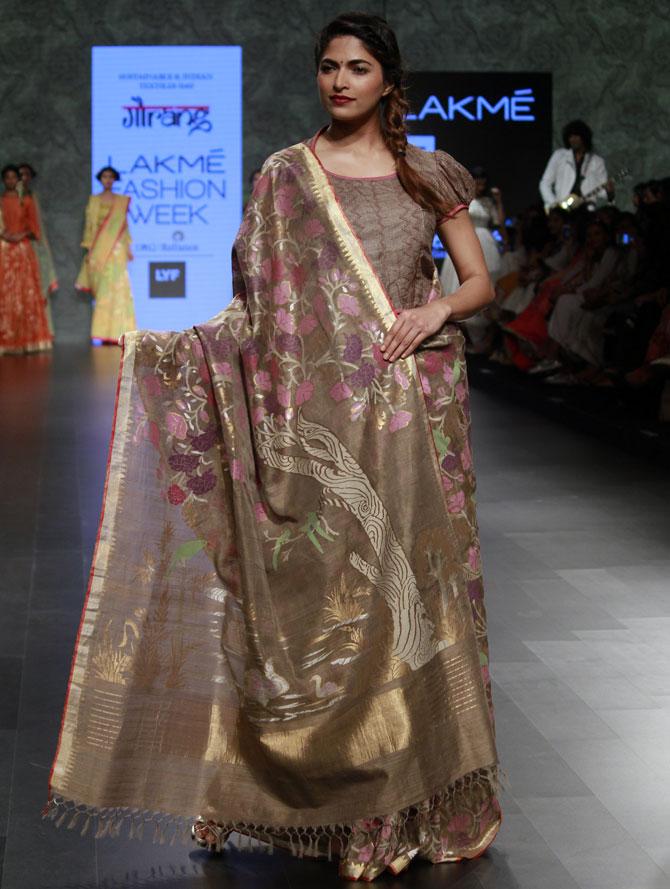 A beautiful play of Mughal floral motifs.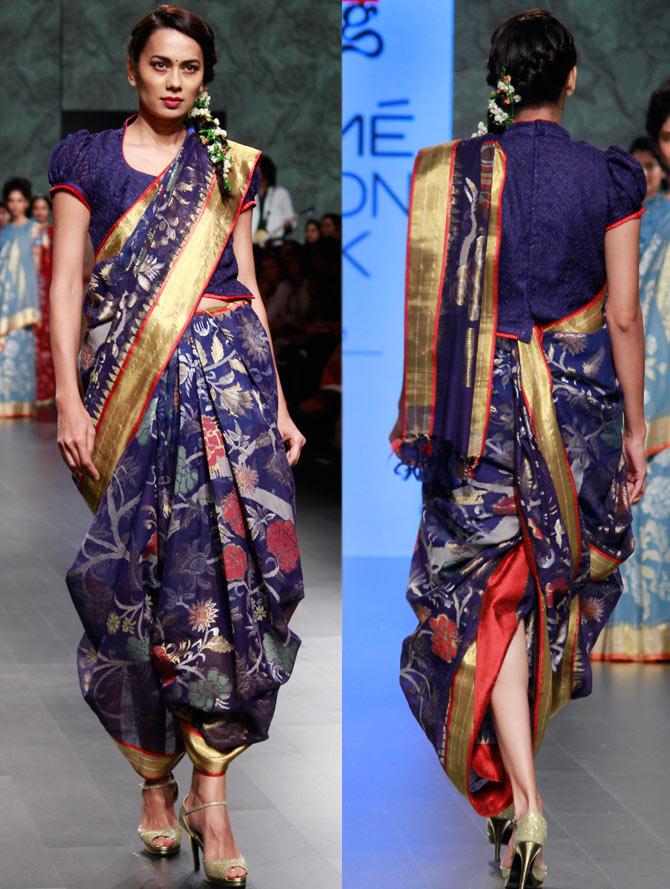 And here are some more floral motifs on a paithani sari, which is worn like a navari.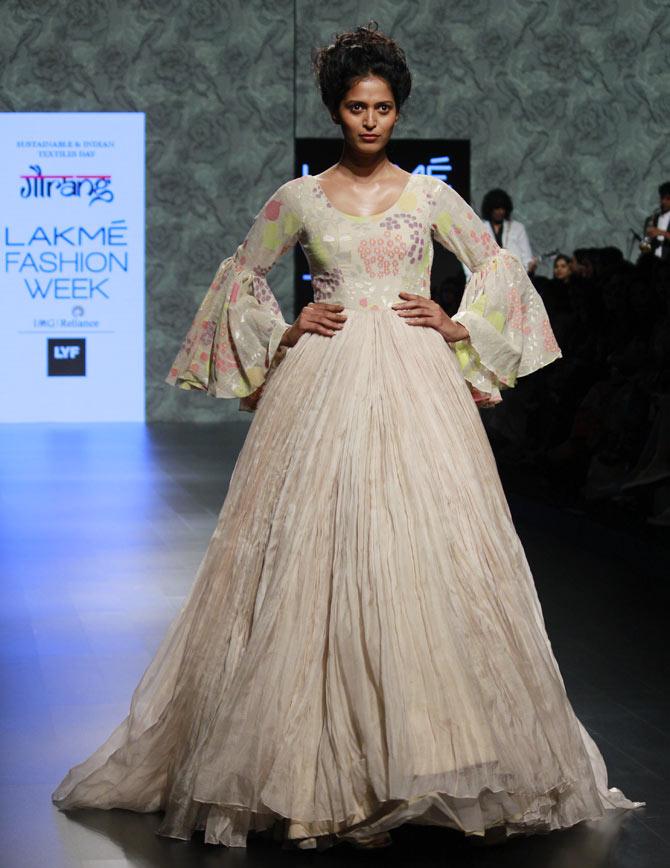 And we are back to some drama on the runway with this vintage gown. The gowns were inspired by the Bella Epoch period.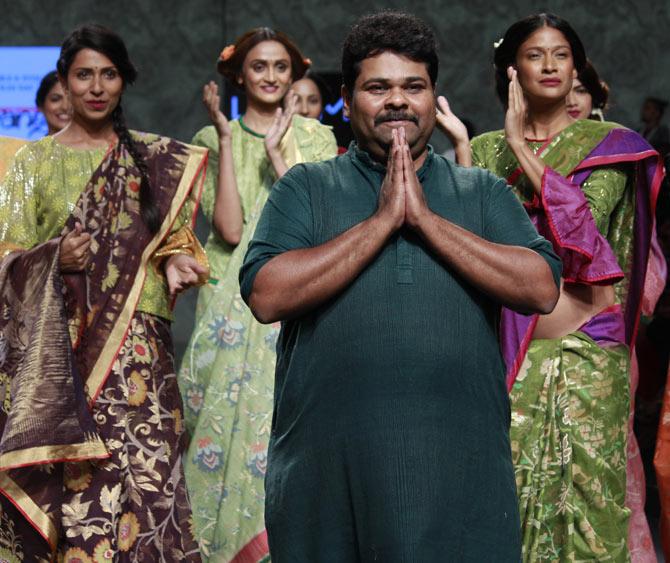 Gaurang Shah is all smiles as he greets the audience!
Don't Miss our Special Coverage of Lakme Fashion Week Summer/Resort 2016