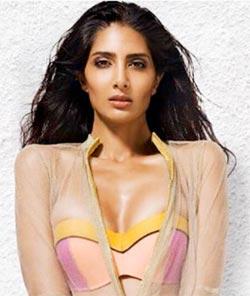 Canadian model Azura Skye Vanderberg -- who is walking at Lakme Fashion Week Summer/Resort 2016 for the second time – talks to Tista Sengupta/Rediff.com about her beauty and fitness mantras.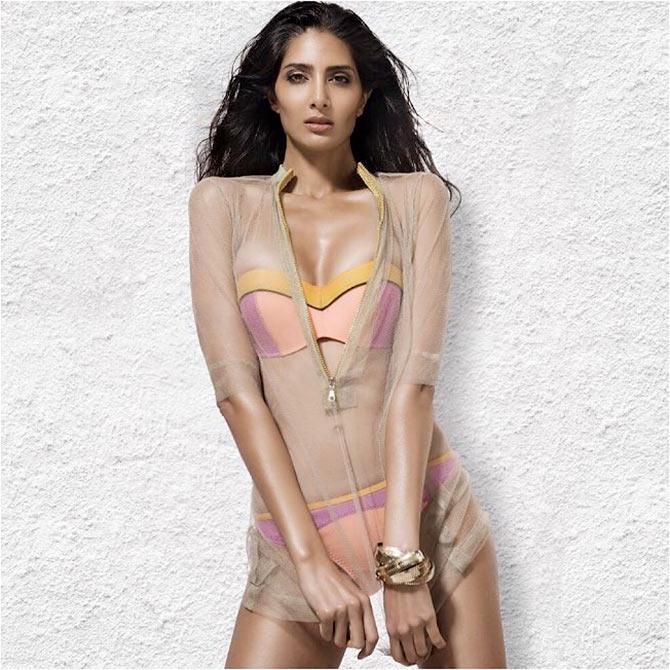 Is this your first time at a fashion event in India?
No. I did my first fashion show here for designer Arpita Mehta at Lakme Fashion Week a year ago. I had shot for her look book prior to the show. I was instantly a fan of her collection. She has a very modern take on Indian wear and I bought three outfits. I can wear them back in New York for any event. The workmanship is simple but amazing.
How do you prepare yourself before the fashion week starts?
Before any fashion week, it's impossible to really prepare for it. It starts with castings, then fittings and then the shows. I try my best to get as much sleep I can. I squeeze in yoga sessions and I do meditate to make sure that I don't get too stressed. I make sure that I eat well. No junk food, no sweets... just good healthy food.
Your fitness regime...
I workout every day. My fitness regime is working out every other day doing kettle bells or TRX (an exercise).
I also indulge in yoga at home on a daily basis.
Your beauty secret...
I don't smoke and drink alcohol. I take plenty of rest and drink lots of water. I only wear make-up when I am at work... and when I go out, I choose to go minimal.
I use a mild cleanser, a good moisturiser and an under eye cream.
Is there a particular diet that you follow during fashion weeks?
During fashion weeks, I have a bad diet. I eat whatever I can, whenever I can, since we have no time. The only thing I am strict about is water. I drink as much water as I can.
So many years into modelling, what are the good things that you have come across in so many years?
You come across the most amazing people who become your closest friends even though you live countries apart. You also have an opportunity to see the world -- not as a tourist -- but as someone who lives there and it's an experience. You can end up having a love-hate relationship with a place.
Tell us about your first job/modelling assignment.
My first big modelling job was for L'oreal Canada for a hair colour campaign. I was 15 years old. They cut off my hair, dyed it crazy colours and I flew to Montreal.
For a 15-year old it was a great experience. We shot it while jumping on a trampoline. I really loved the job. It made me realise if this was it, I was going to love being a model.
Aspiring models should...
... go to school. The modelling industry has changed so much that it's not easy to make money. The market is now flooded with so many agencies and there's not enough work.
It's all becoming social media based, so if you really want to do this job, social media has to be your life. And if you find success through it, then modelling will happen pretty easily.
Your plans after the fashion week...
After fashion week, I want to go to another market overseas and then back home for summers.
Photograph: Azura Skye/Instagram
Don't Miss our Special Coverage of Lakme Fashion Week Summer/Resort 2016