We bring you an excerpt from an interview with the master couturier as it appears in the latest edition of Vogue (India).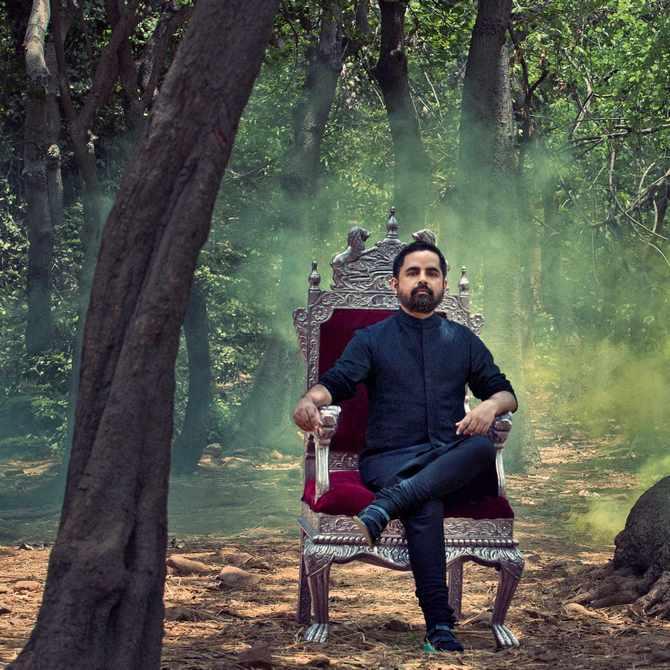 If you sit across Sabyasachi Mukherjee over a hot cuppa one day -- anticipating the wrath of the first onslaught of the Mumbai monsoon -- you better buckle up.
He believes fashion is going through a crisis of identity.
"Sometimes when I see these women so victimised by fashion I want to say, 'You don't need a handbag, darling, you need a hug,'" he tells Bandana Tewari.
Sabyasachi's design aesthetic has always been one of romantic opulence, the kind that lacks sympathy for 'modernity' of the rib-crunching kind, of minds and bodies that obsess with faddish trends.
In fact, his traditional decorative styles, with swathes of handcrafted textiles, antique embroideries and rich tapestry of colours, almost entirely for the bridal market, makes his work stand out in Indian fashion's bipolar landscape.
He doesn't belong to an India that's going through a minimalist moment propagating greater economy in decoration, focusing instead on asymmetry, unevenness and the gray scale of achromatic colours.
Neither is he part of that world that convulses every two seconds on OMG! moments from ramp and red carpet.
Sabyasachi promotes neither outrageous style nor overt provocation.
Here is a glimpse of my conversations with the delightfully intense Sabyasachi Mukherjee.
Photograph courtesy: Vikram Kushwah/Vogue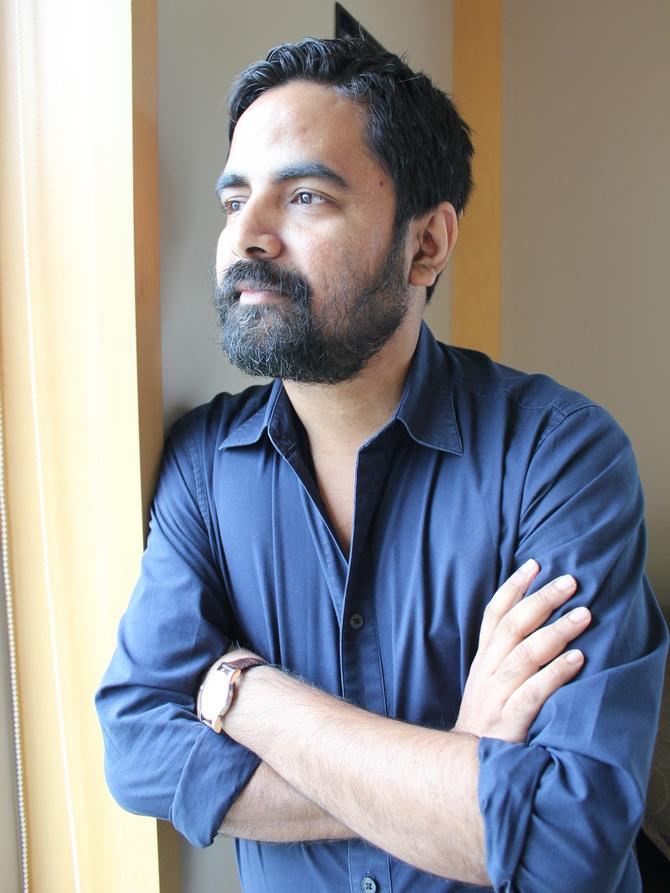 What is this fashion crisis that you speak of?
The big problem with Indian fashion right now is that suddenly it has become very young.
Whether it's people working in fashion magazines or as Bollywood stylists, they have very little life experience.
This is bastardising fashion.
Today when I look at designers like Rohit Khosla, Suneet Varma, Rohit Bal, Tarun Tahiliani and Abu Jani-Sandeep Khosla, their body of work is huge and amazing.
Whether it looks dated now or not, it is a body of work that is their very own.
It was not influenced or affected by anyone.
They were so fierce in their design.
But right now, Indian design looks a little corrupted and too instant.
What's the one underlying difference between this woman and the Sabyasachi woman?
A Sabyasachi woman believes in consistency and repetition.
Look at Rekha; she wears stunning Kanchipurams all the time, so much so that when you think of Kanchipurams you only think of Rekha. I think that is iconism.
Whether it's Chanel black and white or the personal styles of Audrey Hepburn, Frida Kahlo and Jackie Kennedy, all of them lived through consistency and repetition.
Trendy is young, it's boring, frivolous and fragile.
Trendy is high-maintenance.
You would want someone trendy as a onetime lover, not a lifetime partner.
So is success in India treating you well?
Success is a very painful and very lonely road.
Because you can only be super successful if you listen to nobody but yourself.
And then people write you off, or say hurtful things about you.
Sometimes people understand, most of the times they don't.
We live in curated times. In this scenario, what leg does personal style and individualism stand on?
You know I've always felt that style is about a woman who is 5ft1in and wears flats to a fancy party.
There's a lot of dignity and grace in accepting who you are.
My lifetime muse is Frida Kahlo.
She was phenomenally dynamic because she embraced who she was.
She walked with a limp, unapologetic about her beauty, her illness, her uni-brow, everything.
When I see a woman too obsessed with fashion I know she is a girl in trouble.
To read more grab your copy of Vogue India's September 2014 issue, out on stands.
Photograph: Uttam Ghosh/Rediff.com