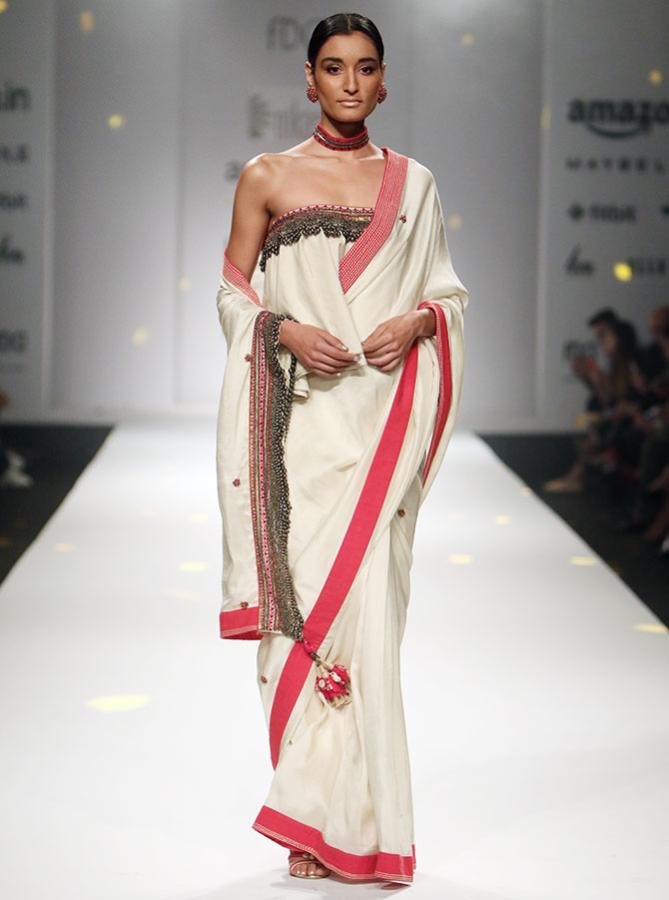 Day 2 at AIWF also saw a 'Supernova' collection by Malini Ramani; an ode to Gujarat by Ashish, Viral and Vikrant, and an elegant collection of red and white by Nikasha.
Fashion designer Malini Ramani titled her collection 'Supernova', which is the brightest star in the galaxy, and her line was dedicated to women.
The silhouettes ranged from saris, sari gowns, off-shoulder dresses, churidars, dhoti-pants and sheer blouses in silk, chiffon and stretch jersey.
It's been 10 years for Nikasha, who decided to go back to her roots with her collection 'Noor', which means 'light'.
Her collection was done entirely in khadi and the dominant colours were red and white.
Fashion designers Ashish and Vikrant decided to throw light on the dying patola art through their collection. At present there are only two families who work with pure silk and natural dyes for weaving Patola. The designers hoped to improve this grim condition through their collection titled, 'From Gujarat With Love'!
Check out some of the outfits from these collections...
Supernova by Malini Ramani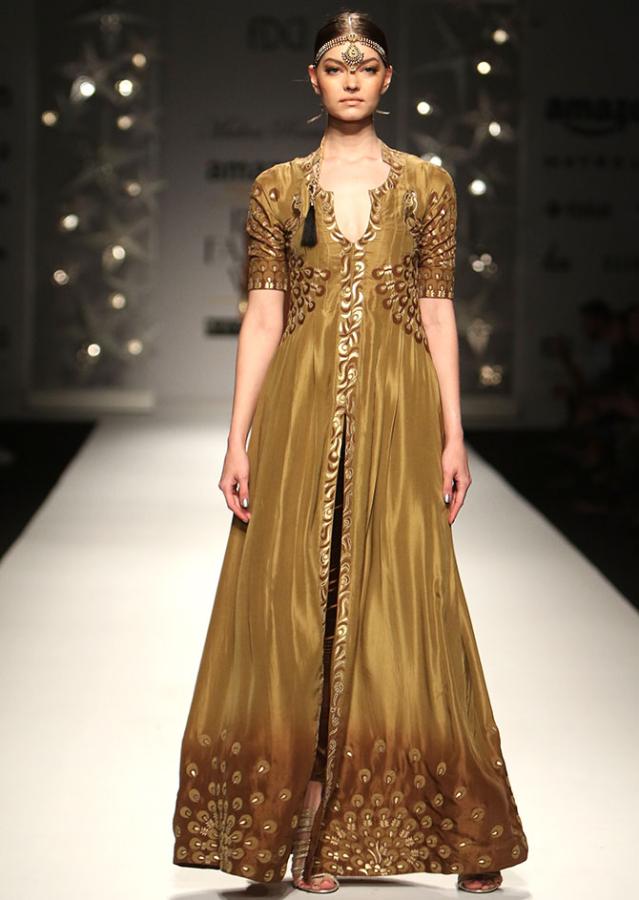 Image: Gold embroidery and peacock motifs... that's the underlying theme of the collection.
Image: A sari with a belt and hooded choli. Like the look?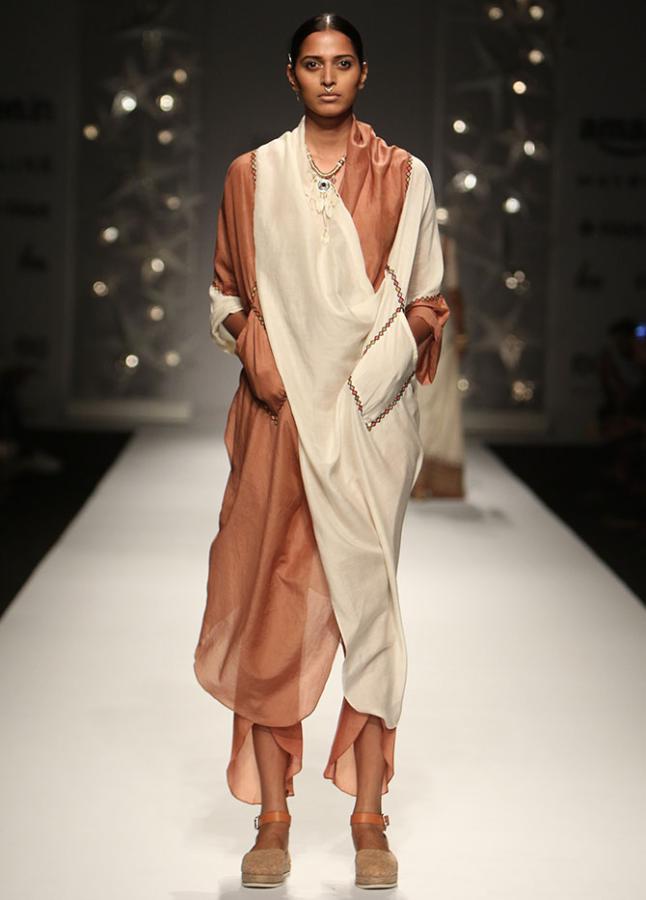 Image: Blacks and whites, along with ombres (above) were the dominant colours of the collection.
Image: A high-neck kurta with leaf applique in gold, and harem pants make for the perfect Boho look.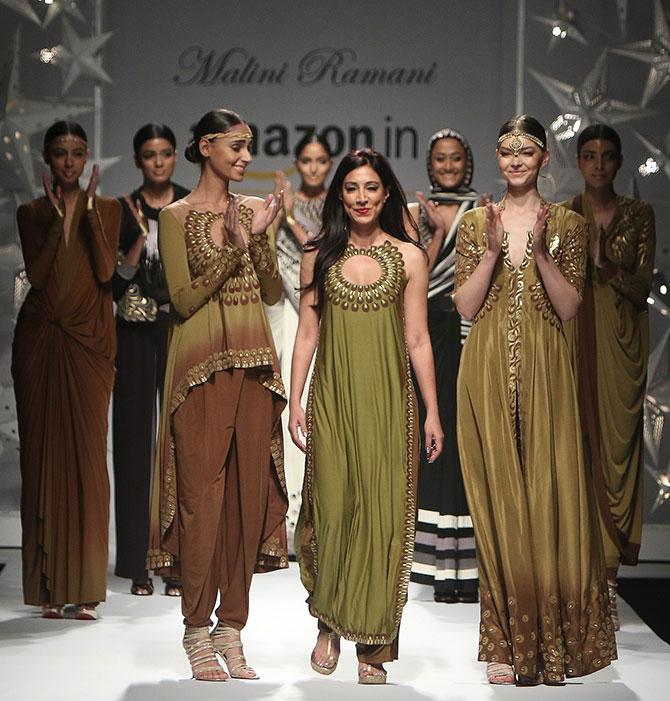 Image: And here comes the designer dressed in one of her latest creations!
Noor by Nikasha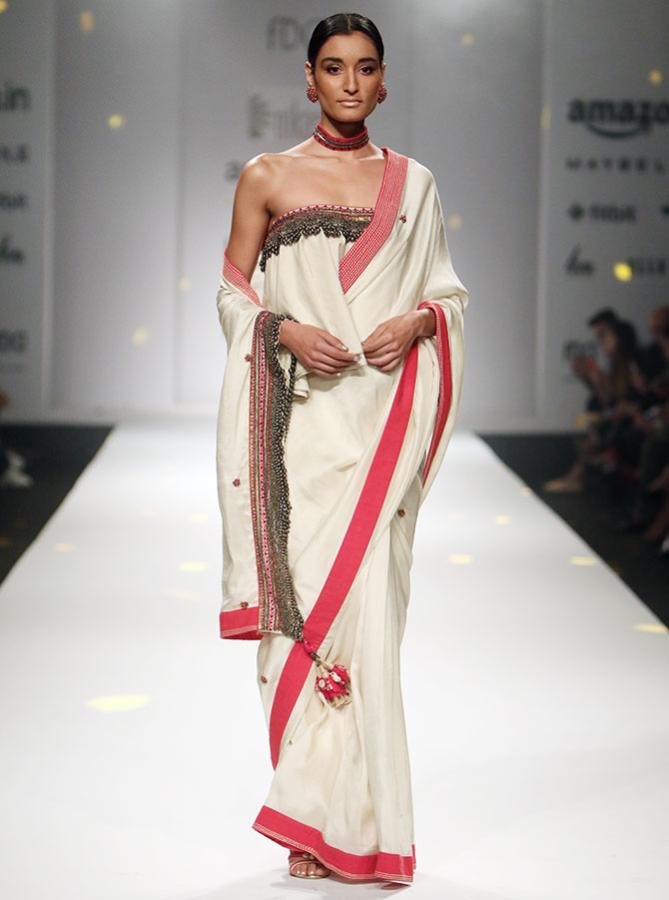 Image: The collection has glamourised khadi. Antique beads enhanced the look of this sari, which was teamed with an off-shoulder blouse.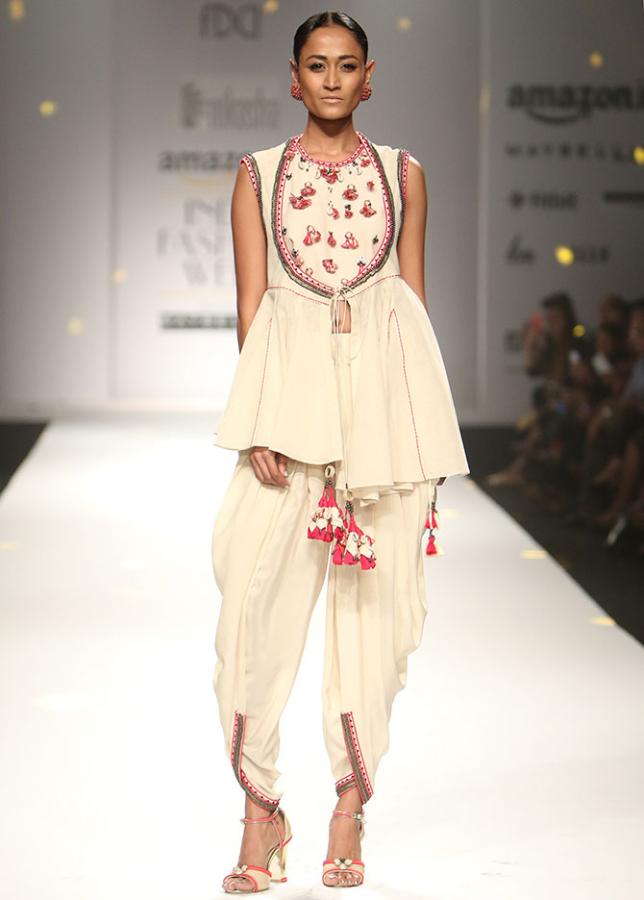 Image: The kedia top made an appearance on the ramp. Check out the next pic...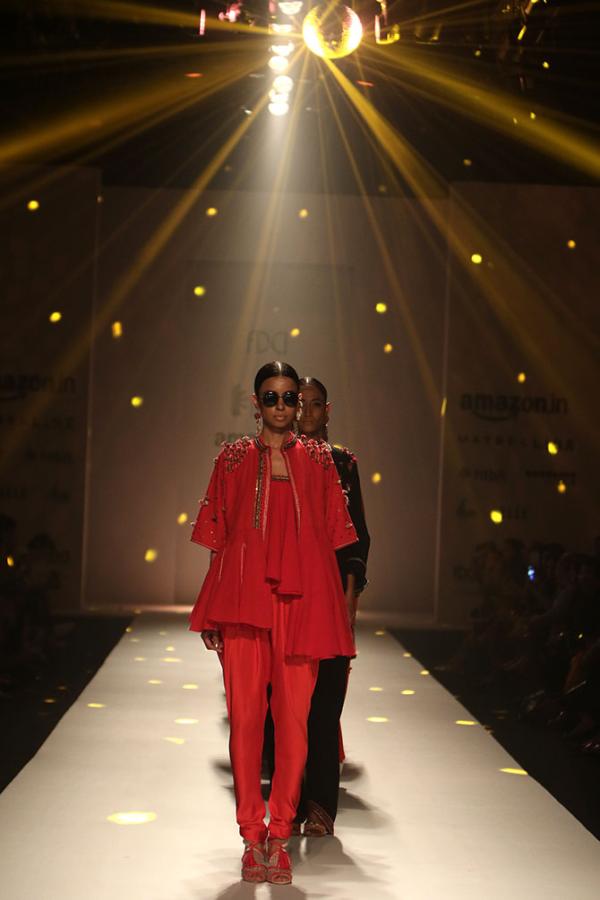 Image: The designer loves to work closely with traditional designs and weaves, and her love for all things Indian is evident in her collection.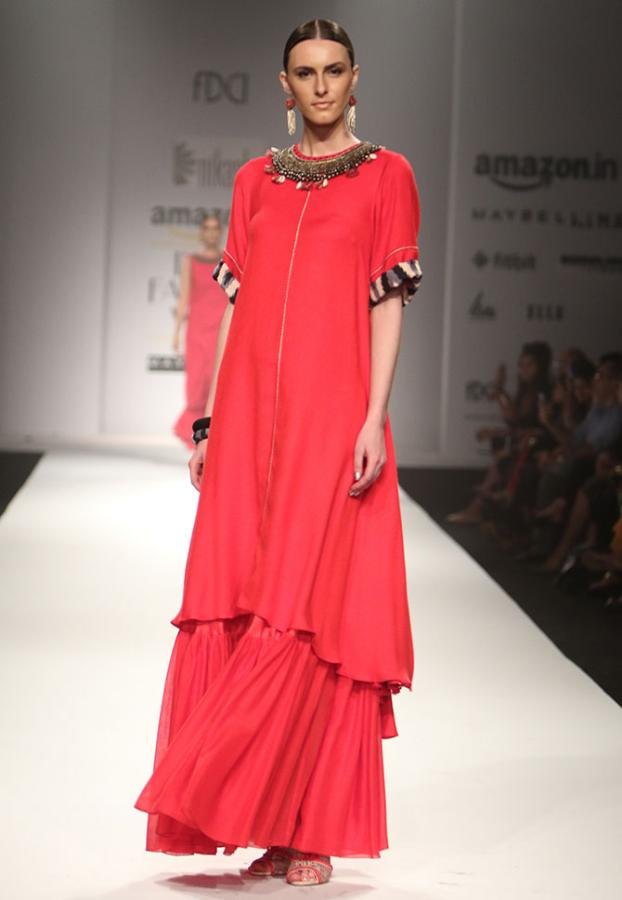 Image: Her love affair with the colour red can be seen in this collection too.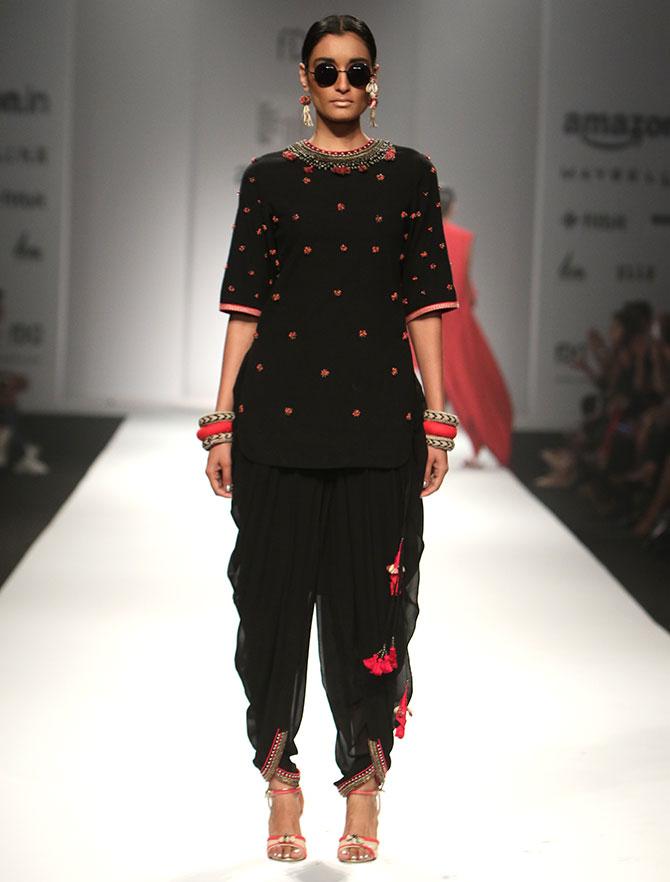 Image: She also added lovely embellishments in the form of coral beads, mother of pearl buttons and kantha embroidery to the outfits.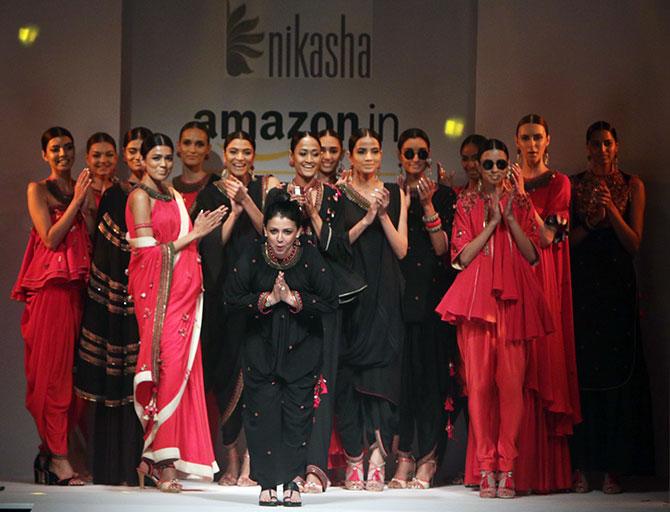 Image: Take a bow Nikasha.
From Gujarat With Love by Ashish, Viral and Vikrant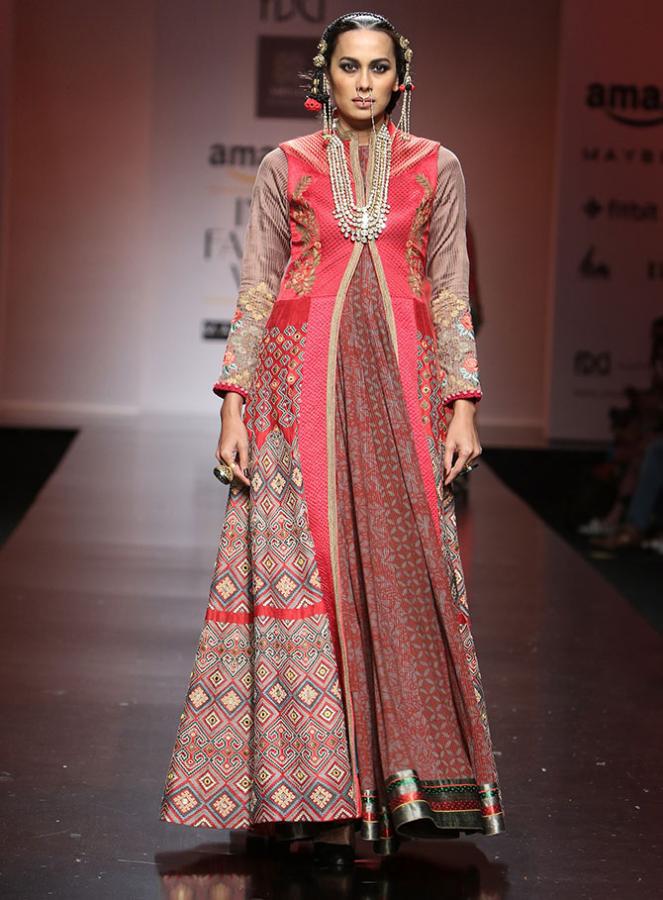 Image: A model dressed in a double ikat woven sharara. Ikat weaving is a dying art and through the fashion show the designers hoped to breathe new life into it.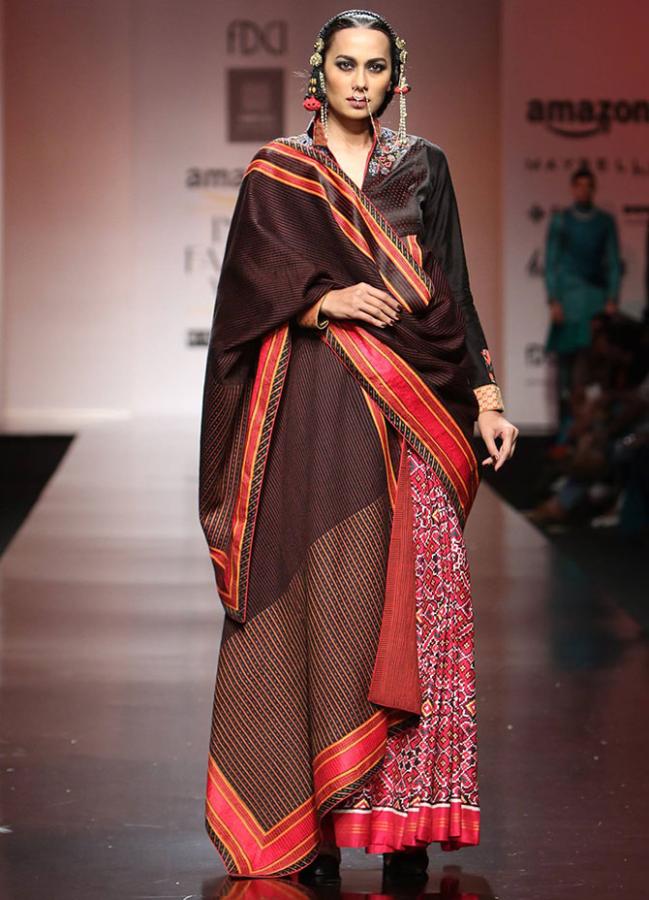 Image: Pleated ikat skirts were the highlight of the collection. Check out the next pic...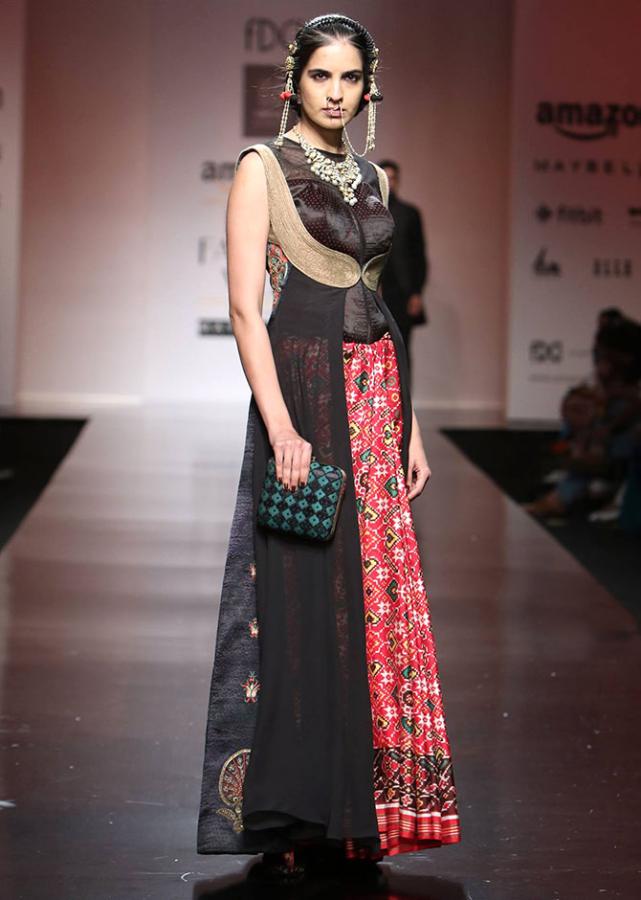 Image: A model dressed in a pleated ikat skirt with a sheer train. The gold accessories added an ethnic touch to the outfit.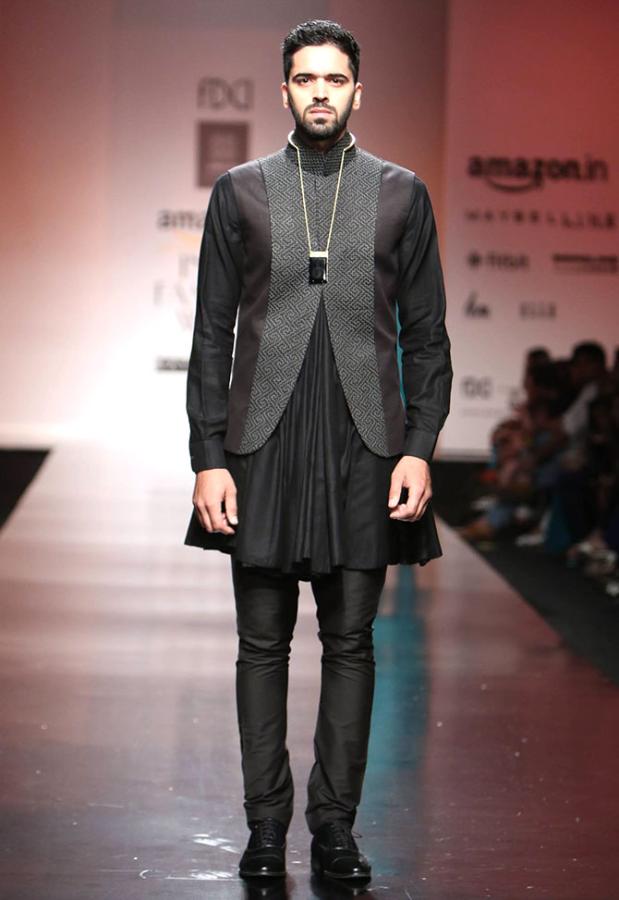 Image: The dominant colours in the collection were red, gold and black. Though the designers also experiment with sea-green. Check out the next pic...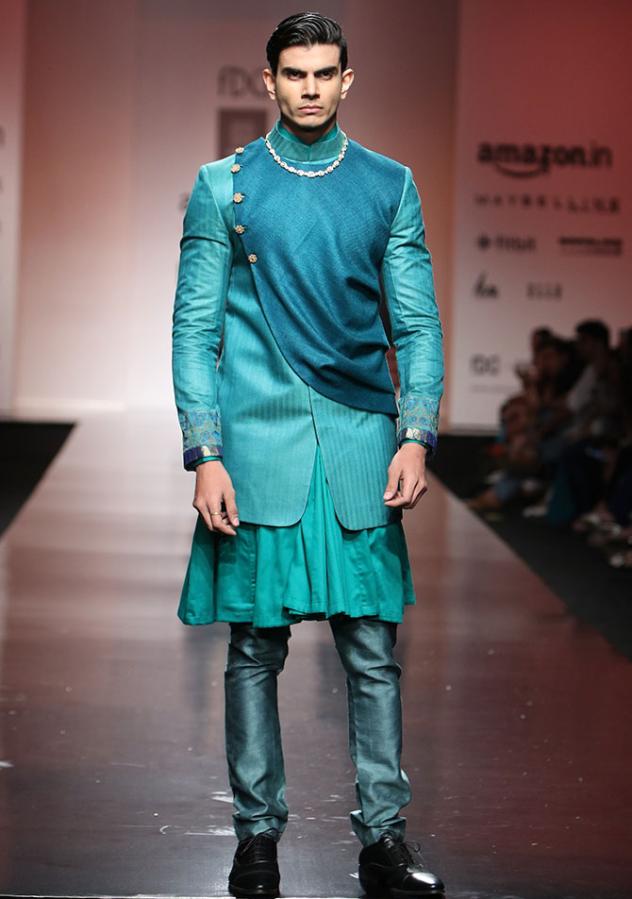 Image: Here's a royal twist to the traditional angrakhas -- tops worn by men in Gujarat which have asymmetrical openings secured by loops or strings.
Photographs: Kind courtesy FDCI
ALSO READ: