The Made in Heaven actor is Grazia's cover girl.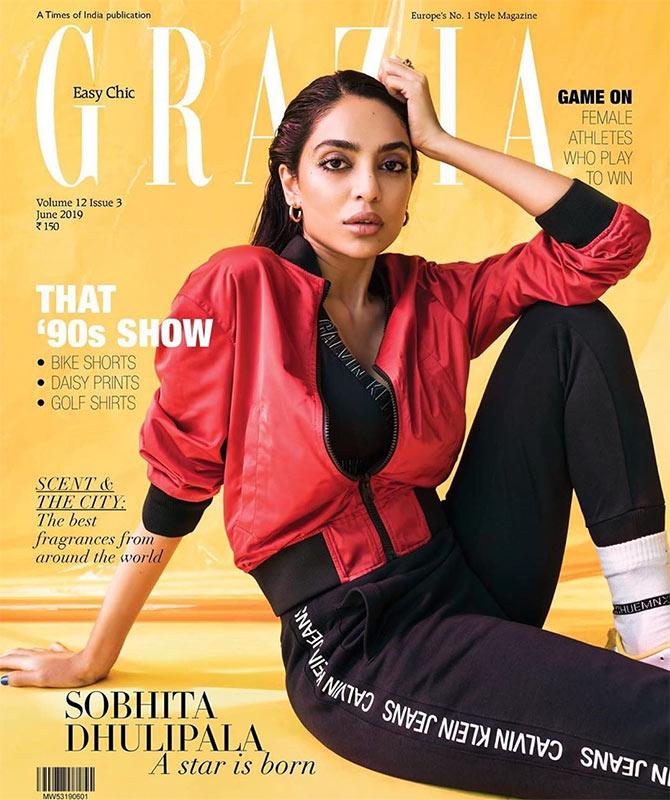 Sobhita Dhulipala showcased her fashion forward style on the cover of Grazia.
The model, better known for her role in Made in Heaven, lived her dream of wearing Bermuda shorts and posing on the cover of the mag.
Unveiling their cover, the mag introduced Sobhita Dhulipala as a 'thinker and a rare maverick you didn't know the industry needed'.
'And while she's set to conquer the web world and beyond, she lets us in on the riveting journey it's been so far,' they shared.
Flaunting her off-duty style on the cover, above, Sobhita rocked Calvin Klein separates including a bralette, bomber jacket and track pants. She rounded off the look with kohl eyes and nude lips.
The actor has revealed details about her career and life in a candid interview with the mag.
She shared: 'I've had a very simple childhood and I wouldn't have it any other way.
'After I completed my 12th grade, I was aching to have a new experience which is when I picked up a map of India and randomly chose to move to Mumbai.
'I spend my time not being very social. So, the advantage is that you have so much time to be curious, to be depressed, it's great.'
'I'm not bothered about being an insider or an outsider. I'm just in transit,' she added.
Scroll down to see the other pics from the cover shoot.