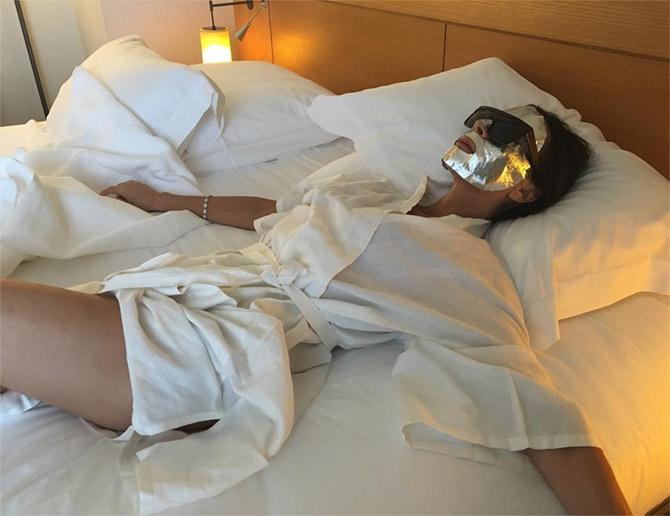 A fantasy? A week of relaxation? Or the best time of their life?
Take a look at some of the happy -- and candid -- behind-the-scene celeb pictures at Cannes 2016.
Scroll down for all the fun stuff that is happening behind closed doors.
Going by their red-carpet appearances, it's wrong to assume that these celebs would be as poised and picture-perfect away from the flashblubs.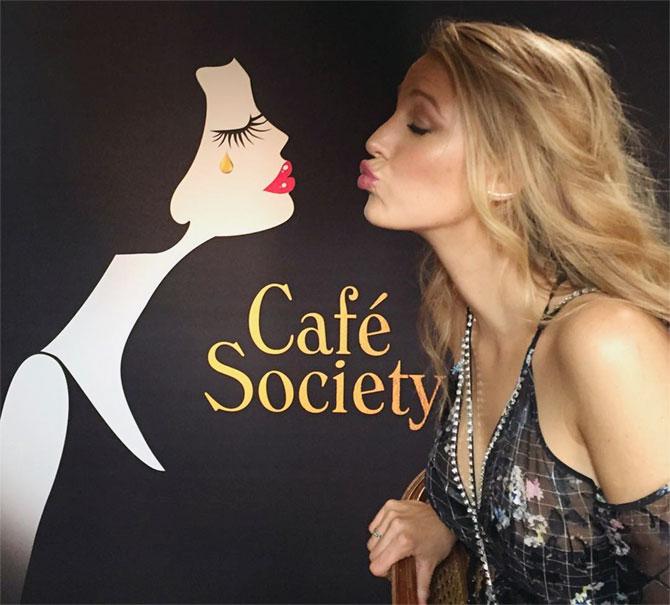 IMAGE: Wouldn't Woody Allen wish he was here! Blake Lively flirts with a poster. Photograph Courtesy: Blake Lively/Instagram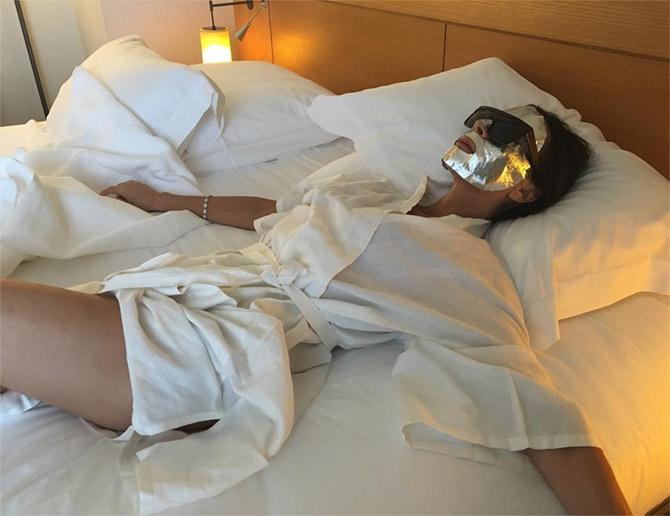 IMAGE: Victoria Beckham relaxes in her bathrobe, with a 'PowerFoil mask' and oversized sunnies. Photograph Courtesy: Victoria Beckham/Instagram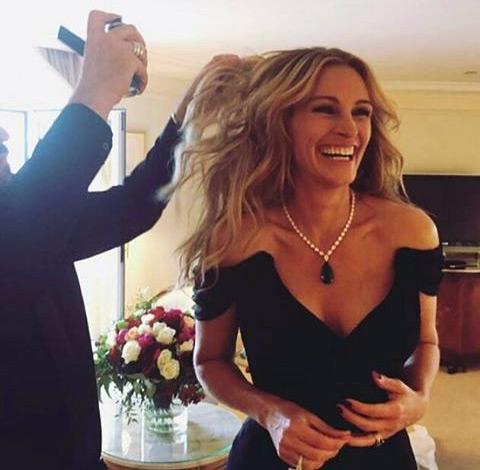 IMAGE: Julia Roberts is all smiles as she gets her hair styled. Photograph Courtesy: Julia Roberts/Instagram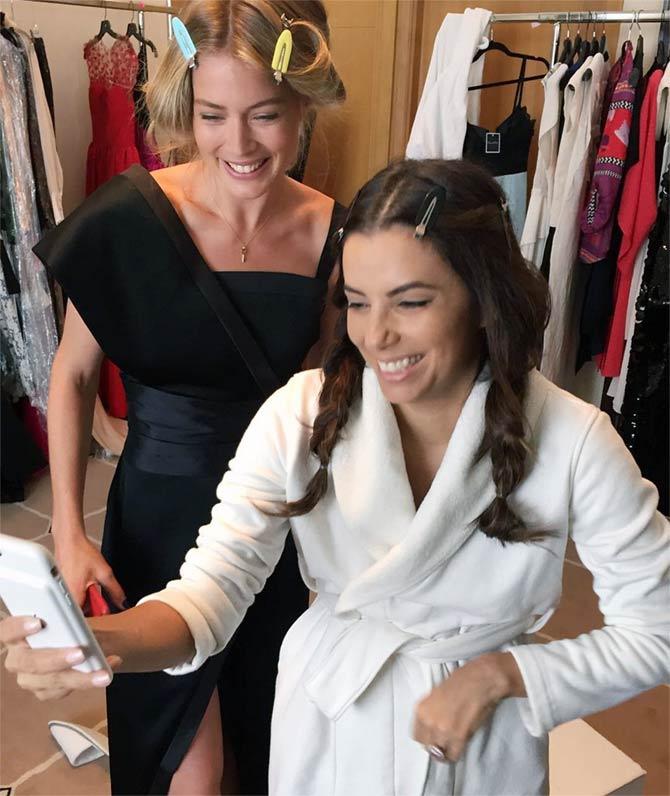 IMAGE: Eva Longoria
is having too much fun getting ready with
Dutch model
Doutzen Kroes
and snap chatting, of course!
Photograph Courtesy: Doutzen Kroes/Instagram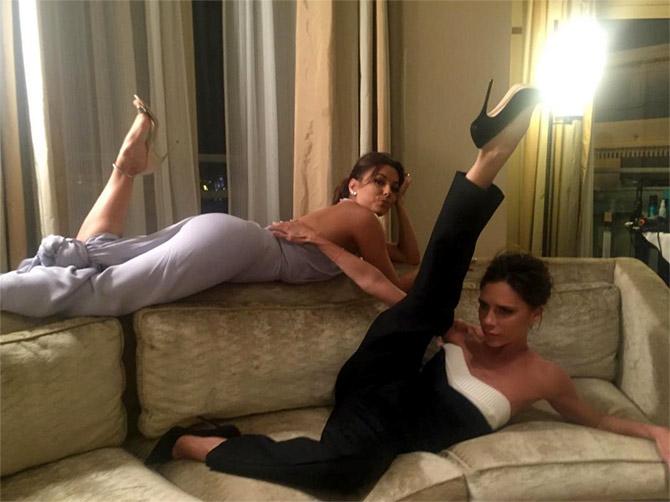 IMAGE: Victoria Beckham takes a kick in the air, while Eva Longoria unwinds. What better way to lose weight than working out even when you are chilling? Photograph Courtesy: Victoria Beckham/Instagram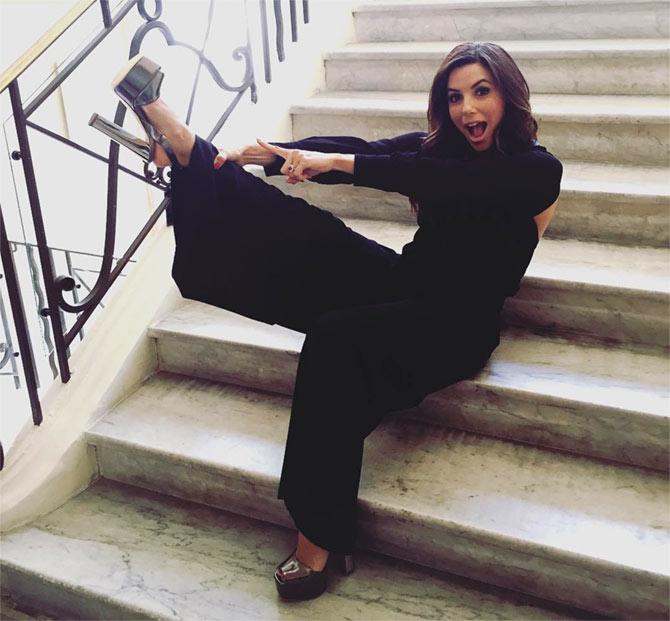 IMAGE: Eva Longoria is trying to tell us that her Giuseppe Zanotti shoes deserve attention. Photograph Courtesy: Eva Longoria/Instagram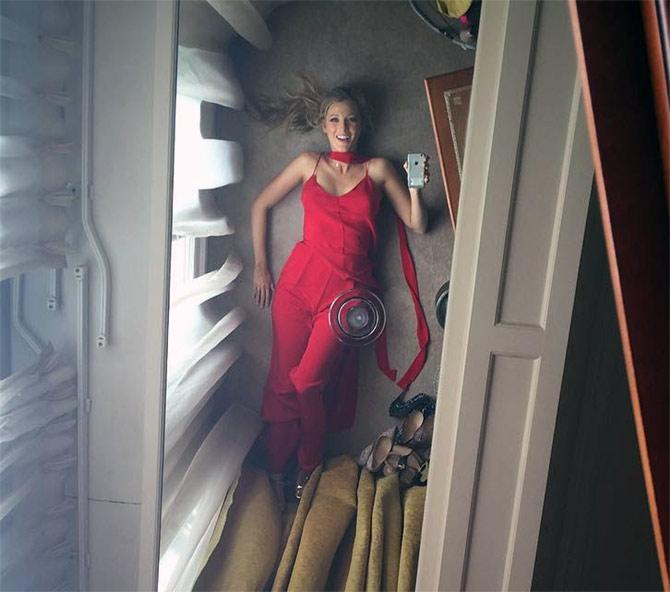 IMAGE: Blake Lively's world just turned upside down, literally! Photograph Courtesy: Blake Lively/Instagram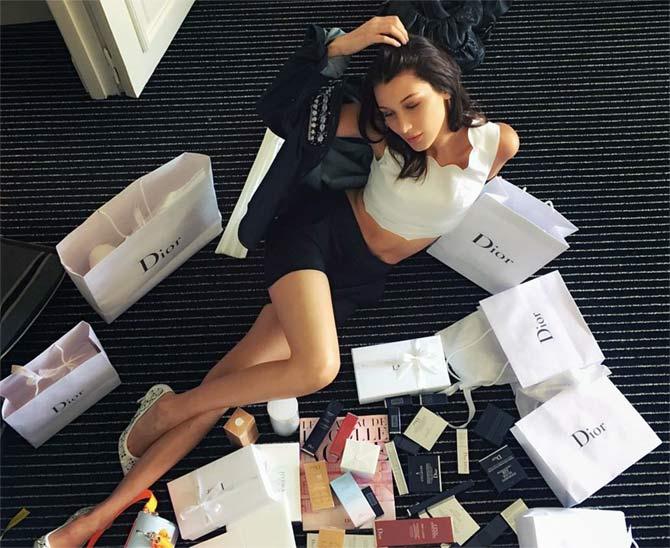 IMAGE: Bella Hadid has her hands full...of shopping bags. Photograph Courtesy: Bella Hadid/Instagram
IMAGE: Susan Sarandon soaks her feet in a bath tub filled with lipsticks as she has an animated chat with Naomi Watts and Julianne Morre! Quite a glamorous way to unwind, isn't it? Photograph Courtesy: Susan Sarandon/Instagram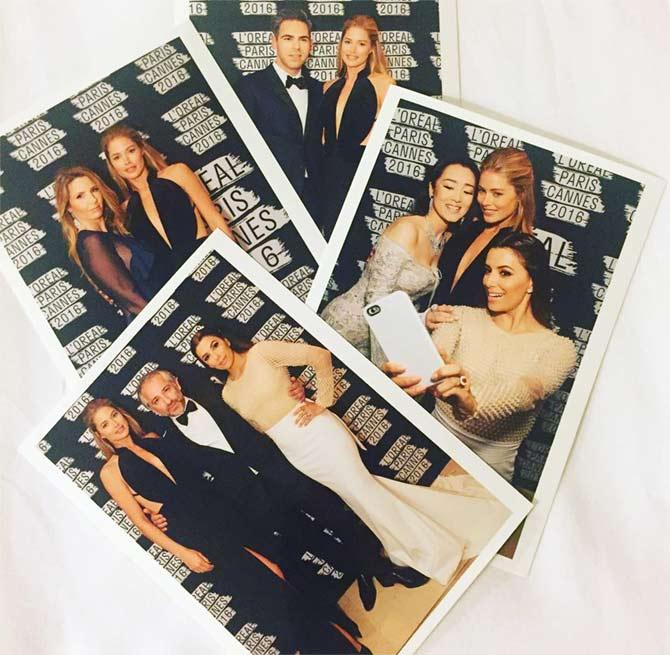 IMAGE: Dutch model Doutzen Kroes has something to look forward to in the afternoon. She wrote, "This is why my Loreal family is so amazing they have prints from this afternoon delivered on my bed for me to see when I come back from a long day!" Photograph Courtesy: Doutzen Kroes/Instagram