'I'm Indian and I love Indian clothes.'
'I like it (the sari) to look effortless, like I woke up wearing it.'
Aditi Rao Hydari reveals her affinity for saris in an interview with Anita Aikara/Rediff.com.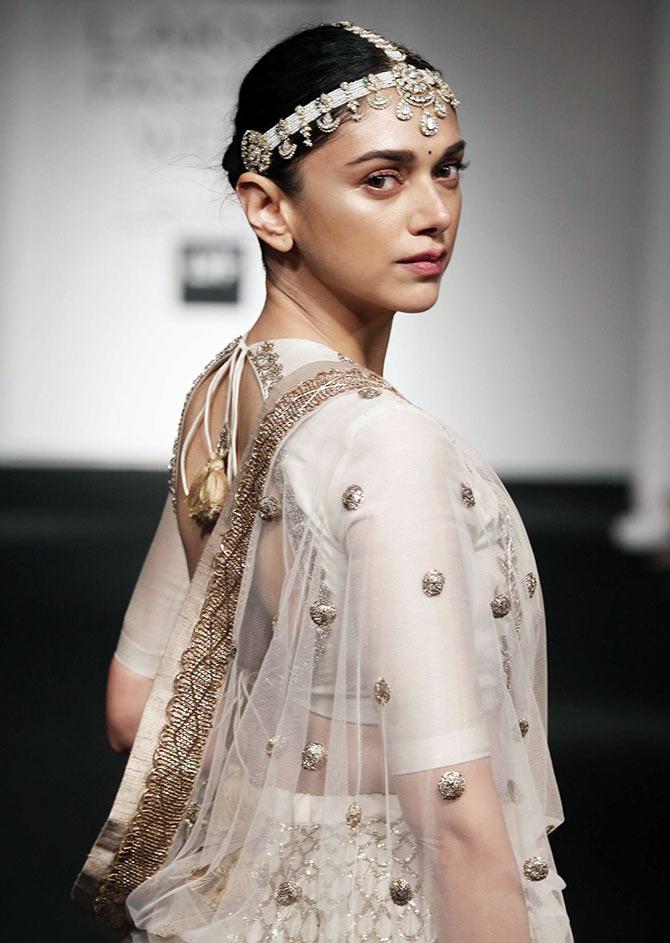 "Why should we wait for the West to say a sari is the most beautiful garment and then wear it?" questions Aditi Rao Hydari, who has a fondness for Indian clothes, especially the sari.
"We should be confident of it and celebrate it.
"The sari has been part of my heritage and that's probably why I am really comfortable wearing it," reveals the actor, who has seen her grandmother and mother dress up in some really lovely handloom saris. "So many people in my family wear beautiful saris. I have grown up around them."
According to Aditi, the sari is the most beautiful Indian garment, and she takes great pride in knowing how to drape it.
She feels nothing can compete with the timeless charm of a sari.
"I'd just say that something that is so natural to us Indians, will actually look the most beautiful on us.
"Even for Indian men, the dhoti, bandhgala and jodhpur look so much better on their form than a suit," says the actor.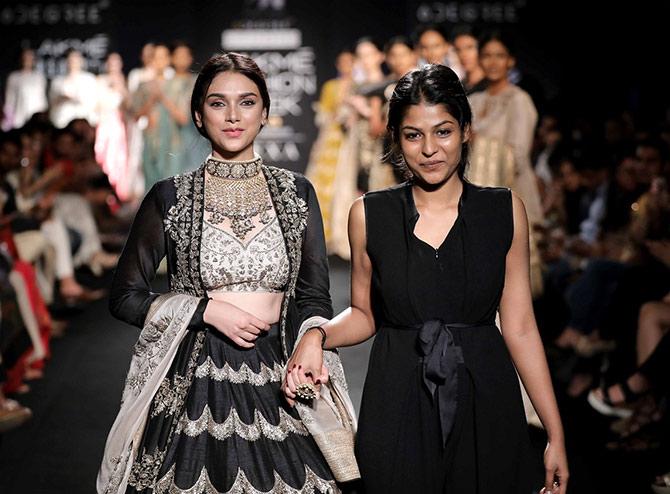 Quiz her about what she loves to wear on a daily basis and Aditi says, "I am usually dressed in sweatpants and a T-shirt. I don't use make up."
"I think I'm a very instinctively person with all my choices, even with clothes," she reveals.
"The moment I feel something belongs to me, I get transported into that world and I feel like that character."
Everyone has something precious in their closet and for Aditi it is a Hyderabadi necklace.
"It belonged to my great grandmother and it was given to me when I turned 13."
"It is an heirloom. I really love old-world things," she says.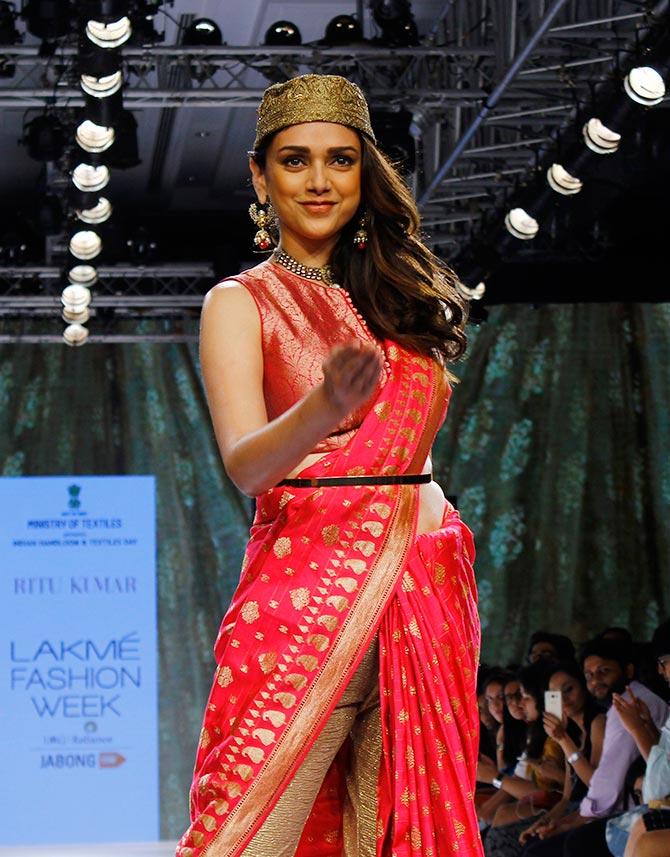 A regular face at Lakme Fashion Week, Aditi is very comfortable walking the ramp.
"It is like acting, where you play a character for a story or role," she says.
"I really enjoy being on the ramp and it really helps when the designer puts so much thought into your look.
"When I am standing backstage, everything is real. People are shouting, you are checking your heels, clothes and another million things.
"But minutes before I step on the ramp, I am literally thinking 'why am I here!'
"I need Elton (her hair and make up artist) near me, to give me that little nudge and say, 'Go go!'
"Once I am on the ramp, I always love it. The lights and energy transform me. There is a different kind of excitement.
"It is the same way just before the director calls action, when I am a little monkey, pouting and doing something stupid.
"The minute he says 'action', I become the character I'm meant to be.
"That's the magic of being in this field! It gives you a high and is a lot of fun."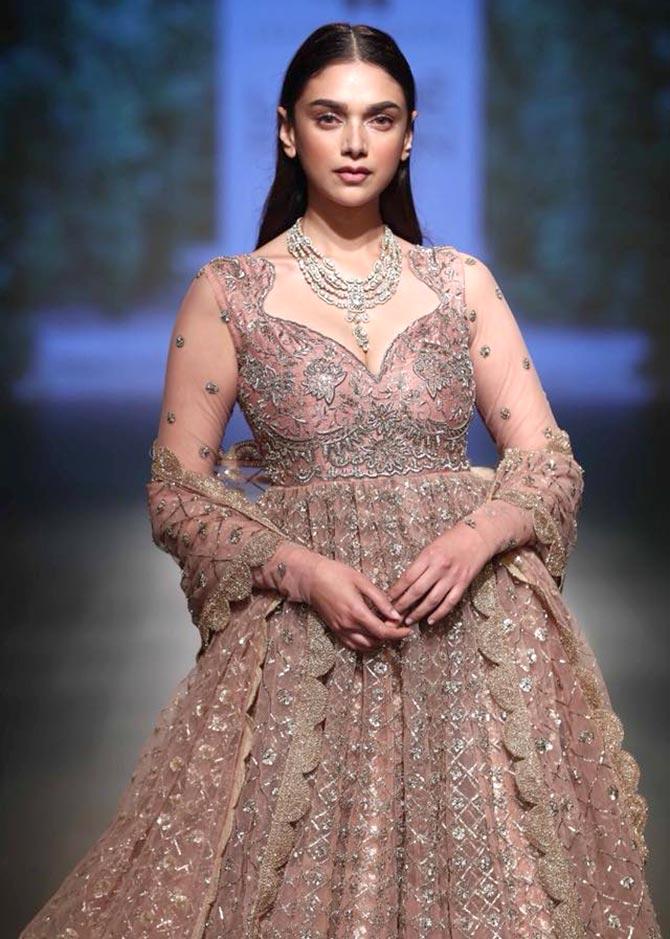 This was the third time that Aditi walked the Lakme Fashion Week ramp for Hyderabad-based designer Jayanti Reddy.
Jayanti's LFW collection was called Noor and it was designed keeping Aditi in mind.
"Noor in Hindi means light, and Aditi is my real-life Noor," said the designer.
Aditi added, "Jayanti makes her garments with so much love, thought and detail.
"It is tailor-made for me, my personality and who I am. That makes her special as a designer.
"Her garments are so feminine. They make you feel old-world yet youthful and feminine."