Rediff.com's Mathew John reveals the secret to keeping that facial fuzz stylish and sexy.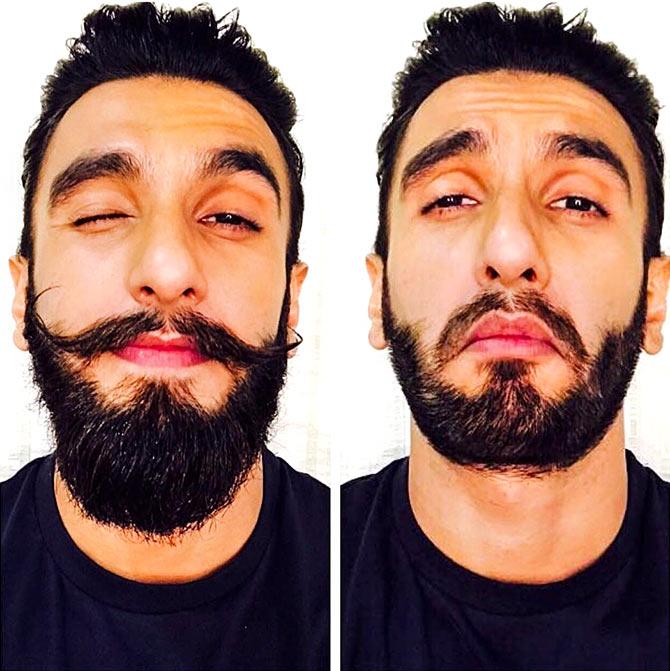 Through history, we have seen that men with beards are associated with royalty, masculinity and fashion.
A recent study even claimed that women are more attracted to men with facial hair.
If you plan to grow a beard, there are some things you must know.
In boys, facial hair begins to grow when you are 11.
Between the ages 25 and 35 years, men experience a lot of facial hair growth.
During this prime period, both the moustache and beard achieve their peak growth.
I recently read that the average guy has somewhere between 10,000 and 20,000 hair follicles on his face.
A man's beard can grow as long as 1 cm per month.
After reaching a peak, it goes through a resting phase and falls out to give way for new hair follicles to grow.
With proper care, a beard can look healthy and full in just a couple of months.
Here are some simple tips you can follow:
Be patient
The beard growing period is one of self-restraint.
You have to leave your beard untouched (no trimming or cutting) and resist the temptation to shape it till it grows fully.
To style the beard, you need a good length.
It's like sculpting; how you sculpt a big rock into the required artefact. The same principle applies in growing and styling your beard as well.
Self restraint means allowing the hair to grow in evenly (some grow faster than others).
You can later pick a style that suits your length and thickness.
Wash it regularly
This is especially important in the early stages of growth. Trapped food and skin cells can cause itchiness.
You have to scrub your beard at least a couple of times every week with a specialised beard wash.
Use a good quality beard oil
Nothing works well for a beard like regular use of good beard oil.
You can choose from a range of scents. The aim is to condition your hair to make them softer and shinier.
Once it has grown fully, you must brush and trim it regularly.
When you comb your hair in a particular manner, after a point the hair takes the same shape or style.
Similarly for a beard, a daily rubdown will wrangle stubborn hairs, training them to grow in a downward direction.
Regular trimming will also help you maintain your desired shape.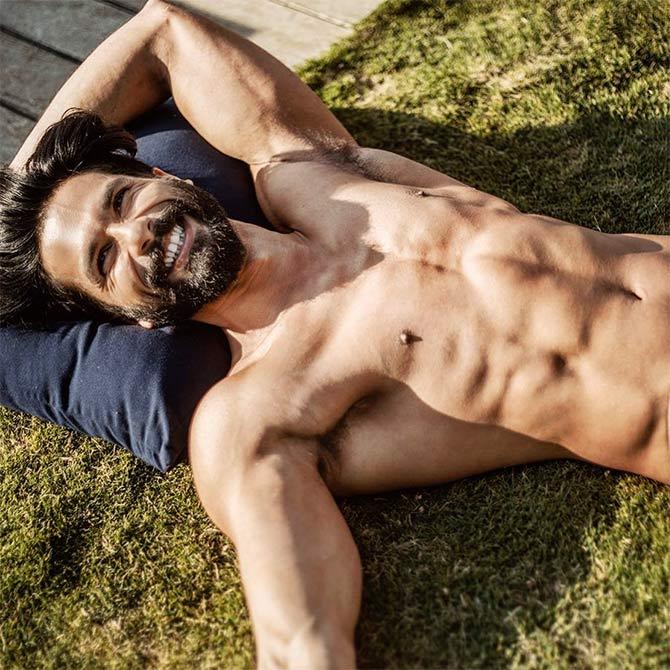 Trimming -- how, when and how much?
Pruning is essential to a well-groomed beard, even if you plan on growing it out.
Pruning helps cut off the split ends.
You must invest in a quality trimmer and find the right technique to suit your requirement.
If you know a good hairdresser, visit him regularly so that he can help you with your beard goal.
Don't ignore your moustache
Growing an epic beard also means that you have to grow a moustache.
Use a pair of grooming scissors to trim the area under your nose.
You can keep it in shape with a medium-hold wax.
Eat healthy
Your beard needs ample dose of proteins, fats and vitamins (B5, B3, and B9) to stay healthy.
Try and include foods like lean meat, variety of nuts, egg yolks, milk and milk products, plenty of veggies and greens in your diet.