The model graced the cover of Vogue, showcasing her fabulous figure in a lace bodysuit.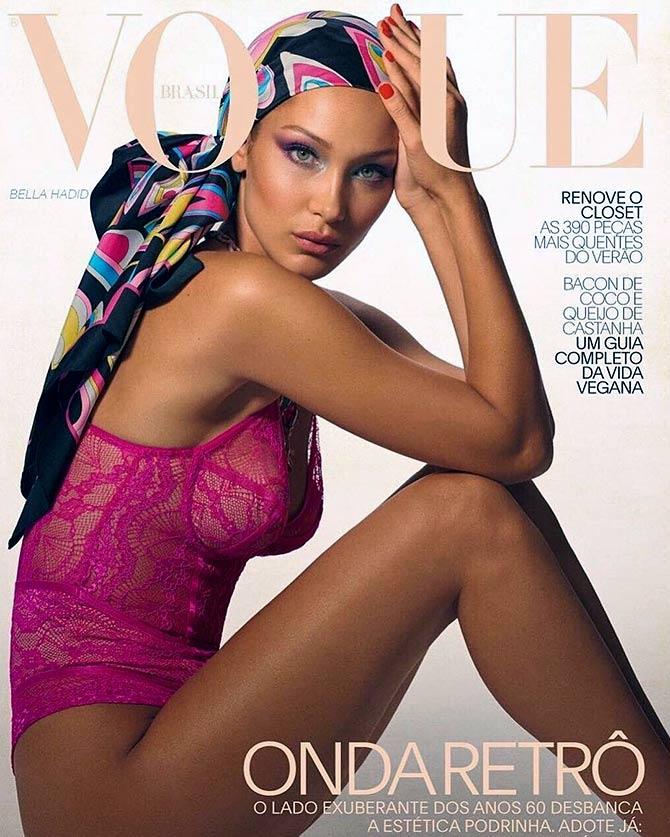 All photographs: Vogue Brazil magazine cover, September 2017
Victoria's Secret model Bella Hadid has created ripples on the Internet with her latest magazine cover.
On the cover of the September issue of Vogue Brazil, the model is seen dressed in a fuchsia sheer lace bodysuit as she flaunts her incredible figure.
With her hair tied in a brightly coloured scarf, the model, who has played with dramatic make up, looks simply stunning.
This month Bella has created history by gracing eight versions of the magazine's international covers -- she is probably the first model to appear in so many Vogue covers in a single month.
Scroll down to see what the second cover looks like...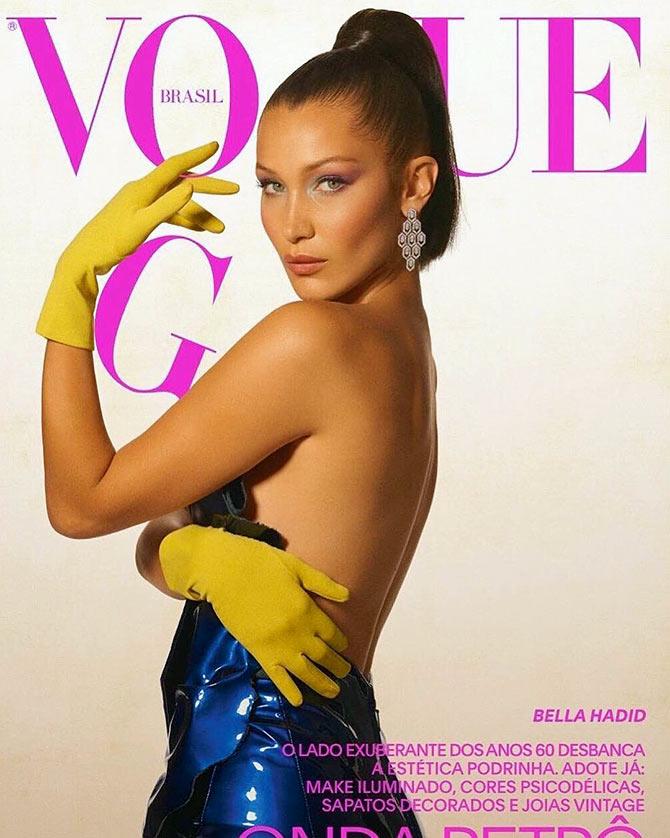 In another version of the cover, Bella is seen dressed in a electric blue PVC dress with canary yellow gloves.
Striking a graceful pose, the model looks like a diva in the one-shoulder Saint Laurent dress with an oversized ruffle detail.
She completed the look with canary yellow gloves.
Dear readers, tell us what you think of Bella's Vogue Brazil covers. You may post your comments in the messageboard below.