The cover star of Esquire Mexico, Olivia Culpo cuts a sexy figure in a cleavage plunging bikini.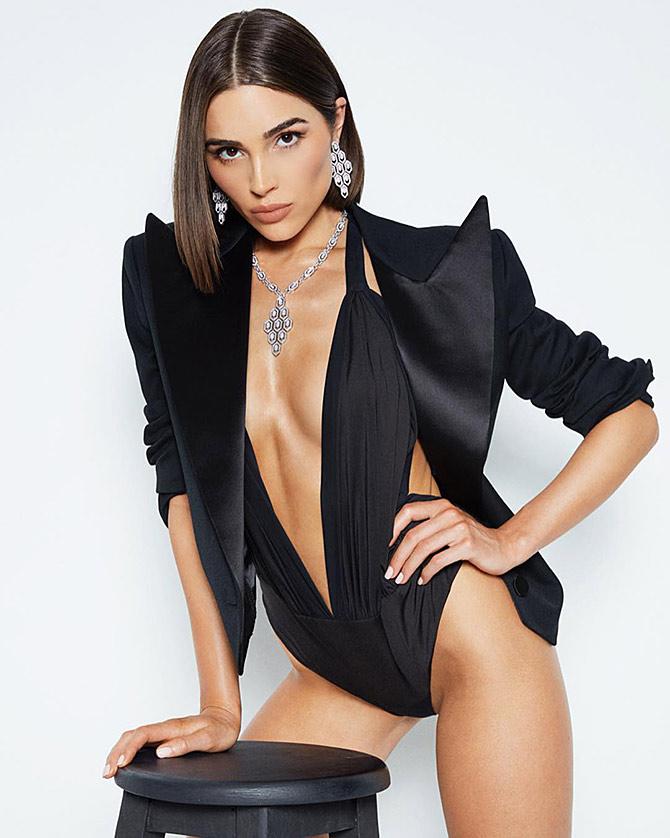 She's bold, beautiful and sexy! Meet Esquire Mexico's cover star for the month of April.
Dressed in a black bikini, paired with a matching jacket, Olivia Culpo looks stunning.
She completed the look with her hair worn in a short bob, and statement earrings and a necklace.
In her second look, below, Olivia bares her underboob in a black and white body suit.
With minimal make up and zero accessories, she cuts an impressive figure as she flaunts her curves.
Thanking the mag for starring her on the cover, Olivia writes: 'Thank you @esquire_la for the opportunity to be your cover girl! I've always loved this magazine.'