Vogue May 2019's cover girl Kim Kardashian will make you break into a sweat.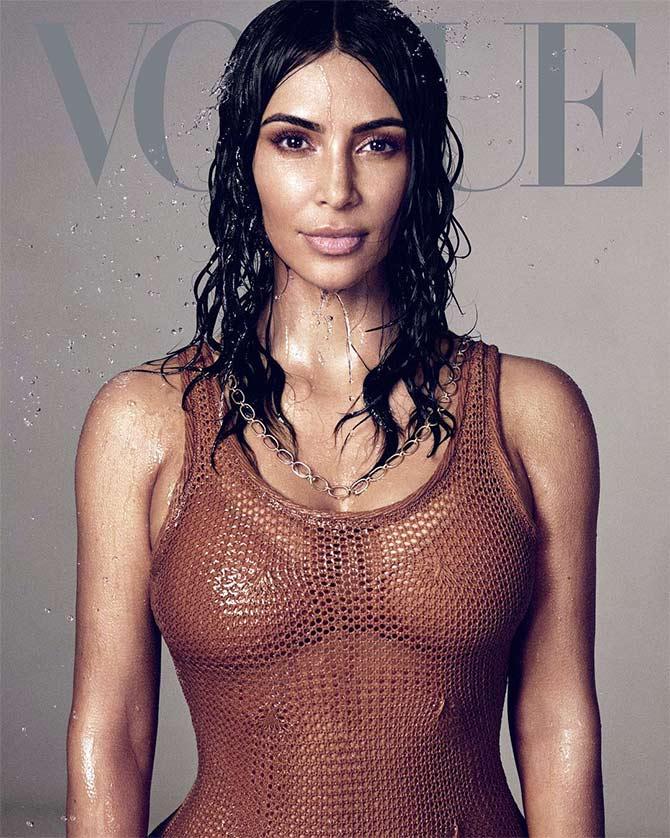 Kim Kardashian went for a oomphalicious look on the cover of Vogue's May 2019 issue.
Looking smokin' hot in a dripping wet, see-through top, she turned up the temperature like a boss!
Unveiling the cover, Kim wrote: 'I've dreamed of this moment for so long, many said it would never come. Words cannot begin to express how much of an honor it is to have my first solo US cover of @VogueMagazine.
'I remember as a little girl flipping through my mom's subscription each month and dreaming of one day gracing the cover of this iconic magazine.
'Thank you to the incredible Anna Wintour for your support as always, it means the world to me. I'm so incredibly grateful to writer @Jonathanvanmeter for illustrating a glimpse into my life in a way that I don't think has ever been done -- from juggling family, my businesses and pursuing a law degree with such care and seriousness. Special thank you to my husband Kanye for speaking into existence that one day I would grace the cover of Vogue when everyone told me to be 'more realistic'.
Photographed by Mikael Jansson, the cover has been styled by Tonne Goodman.
Kim's cover has not been received well by Vogue readers, who have labelled it as 'disappointing' and 'pathetic'.
They have expressed their disappointment in the comments section of the mag's Instagram account.
'We want to see high fashion models and not reality stars,' wrote one user.
'Seriously, Vogue?! Shame on you for having no standards,' added another.