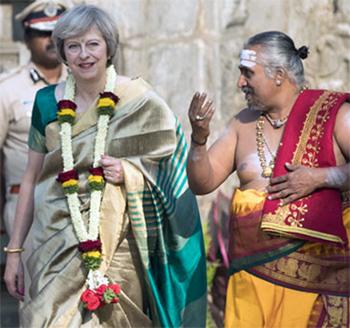 Theresa May's traditional look has been trending on social media for all the right reasons!
During her recent visit to India, British PM Theresa May draped a sari when she visited the Halasuru Someshwara Temple in Bengaluru.
Given the confidence and ease with which she walked around the temple in six yard, it's hard to say that she's not a regular when it comes to wearing the Indian attire!
Take a look!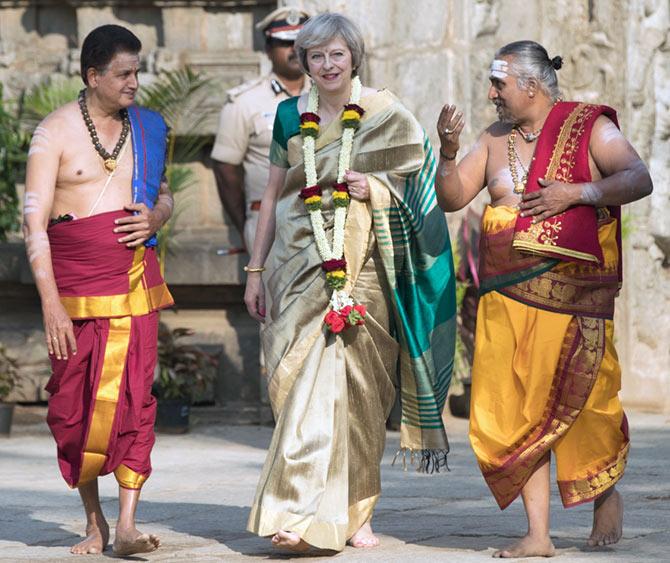 IMAGE: Theresa May looked beautiful in this handloom jute silk sari with a bright green pallu. It's commendable how she managed to carry off the look like a pro!
All photographs:

Dan Kitwood/Getty Images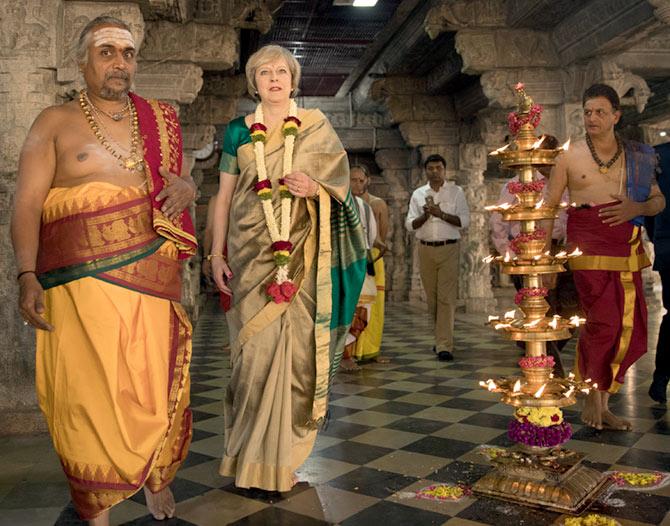 IMAGE: It's a sweet gesture to see the British PM choose tradition over style :) She completed the traditional look with a bindi.

We ask you, Dear Readers, what do you think of Theresa May in a sari?
Take the poll below and let us know!