AskMen.com has ranked Emma Watson as the most outstanding woman in the world. (Not that we needed them to tell us that!)
Here's the list of top ten. We start with:
1. Emma Watson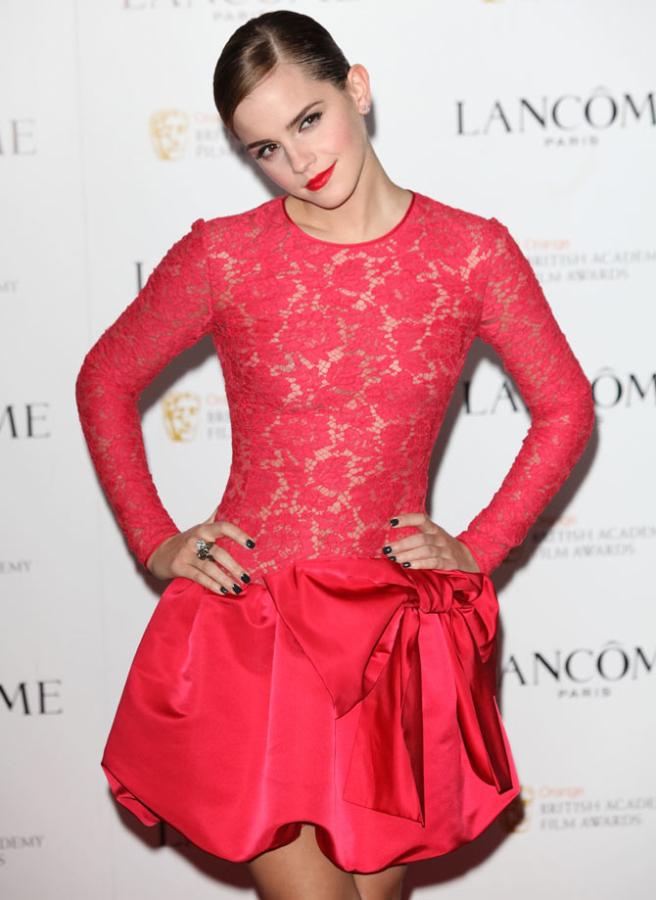 If you ask us, that one was a no brainer.
From playing the know-it-all Hermione Granger in the Harry Potter movies to becoming one of the most eloquent voices of feminism today, Emma Watson has come a long way.
The 24-year-old is also the face of United Nations' HeForShe campaign and has been a source of inspiration for several young people around the world.
Out freaking standing!
Photograph: Tim Whitby/Getty Images
2. Ronda Rousey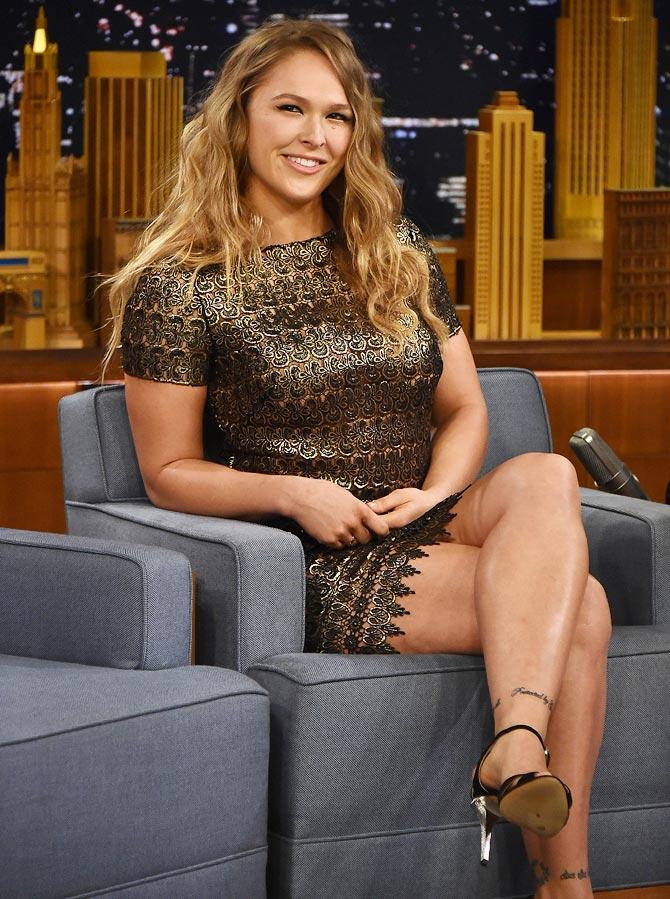 Now, unless you follow mixed martial arts, chances are you haven't heard of Ronda Rousey.
The MMA fighter whose 14-second takedown of Cat Zingano is the fastest in UFC history has been slowly making her way into mainstream pop culture.
You would have seen her in Fast and Furious 7 and expect another appearance in the upcoming film Mark Wahlberg-starrer Entourage.
An unusual number two after Emma Watson perhaps, but we aren't complaining.
Photograph: Theo Wargo/NBC/Getty Images for The Tonight Show Starring Jimmy Fallon
3. Kim Kardashian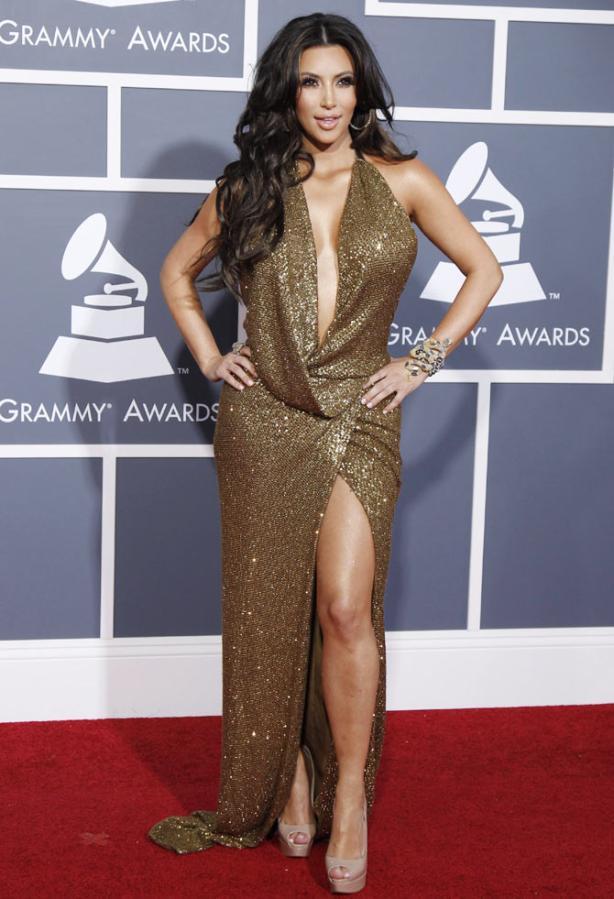 So let's see, before you write off Kim Kardashian think of another woman who has steadily made her way to the A-list status the way she has.
Kim Kardashian has a TV show, a perfume line, a coffee-table book, a mobile app (the biggest of 2014) and oh not to forget the time she broke the Internet.
GQ named her Woman of the Year. Why should Askmen.com stay behind eh? :-)
Photograph: Danny Moloshok/Reuters
4. Taylor Swift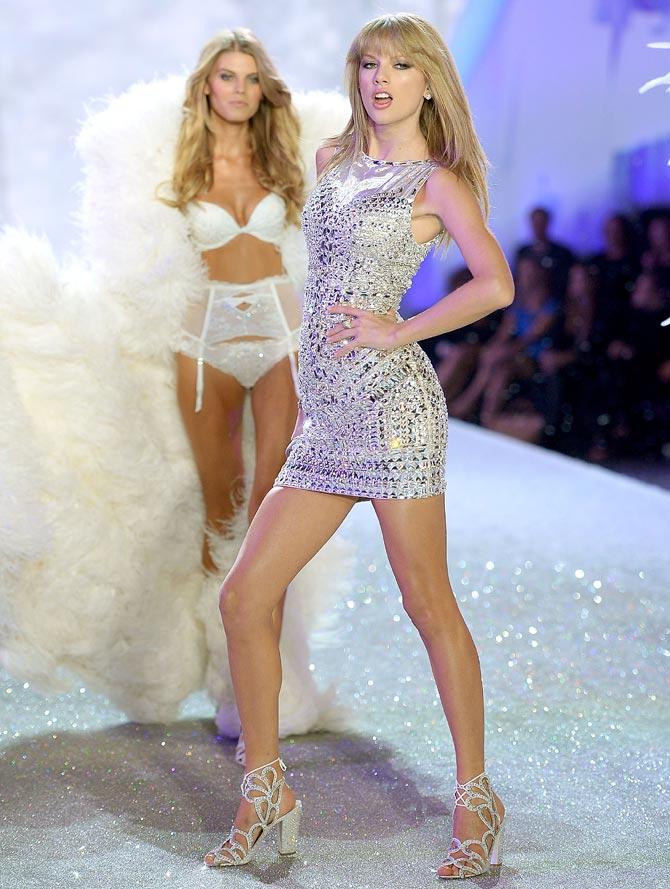 We have no difficulty in seeing why the good folks at Askmen.com put Taylor Swift on this list.
After all, we also do really, really, really, really, really like her!
Photograph: Dimitrios Kambouris/Getty Images for Victoria's Secret
5. Lindsey Vonn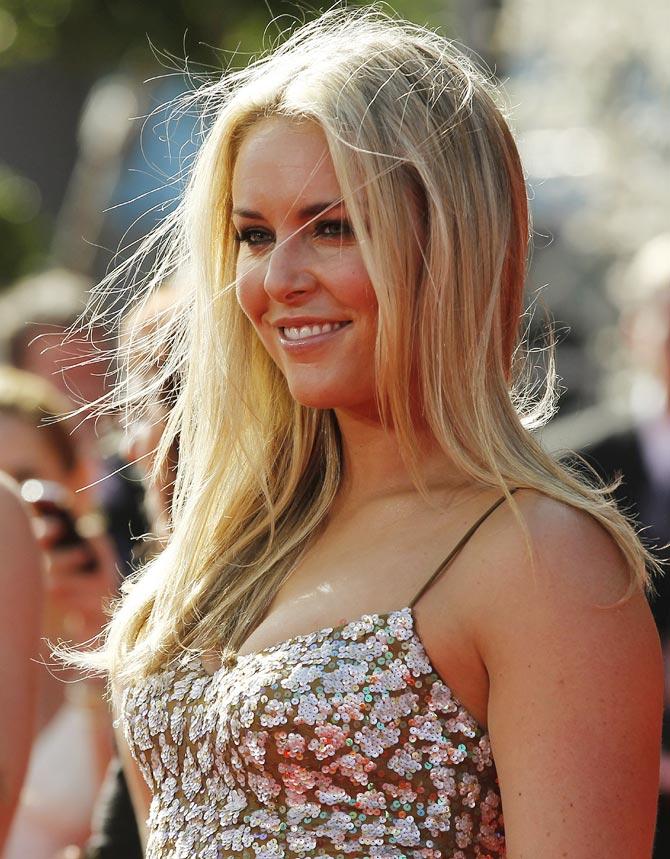 Ok, let us introduce you to Lindsey Vonn.
She is only one of the two female skiers in history to have won four World Cup championships with three consecutive titles in 2008, 2009 and 2010.
She has just bagged her 64th World Cup skiing win, which basically means she is the the greatest female skier of all time.
And all of this, while surviving several injuries.
Outstanding isn't it?
Photograph: Danny Moloshok/Reuters
6. Elizabeth Holmes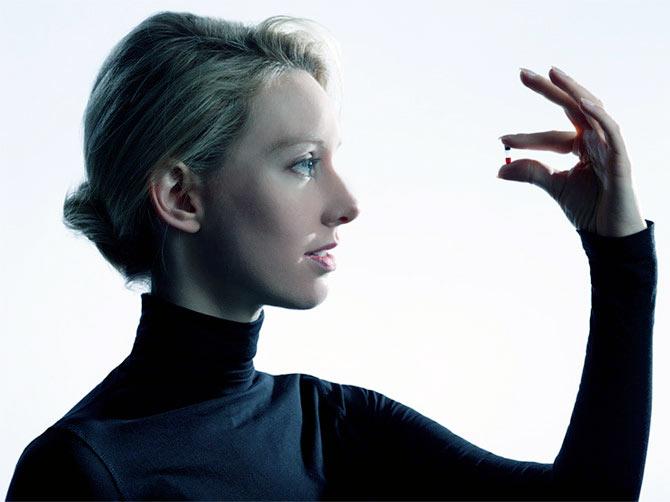 Founder and CEO of the American health tech company, Theranos, Elizabeth Holmes is all of 31 and the youngest female billionaire in the world.s
She started up the company (then called Real-Time Cures) out of a basement.
As of 2014, it employs 500 people and is valued at $9 billion of which Holmes retains control of over 50 per cent of its equity.
With an estimated net worth of $4.5 billion Elizabeth Holmes has been named the youngest self-made female billionaire by Forbes.
Outstanding enough for you?
Photograph courtesy: Theranos
7. Beyonce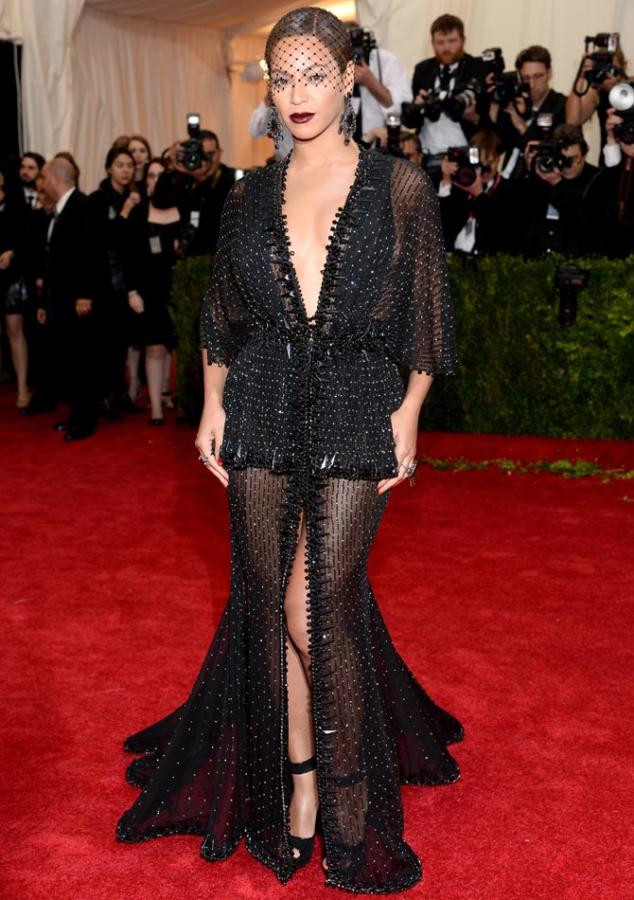 Do we even have to tell you why she is on the list?
Photograph: Dimitrios Kambouris/Getty Images
8. Amal Clooney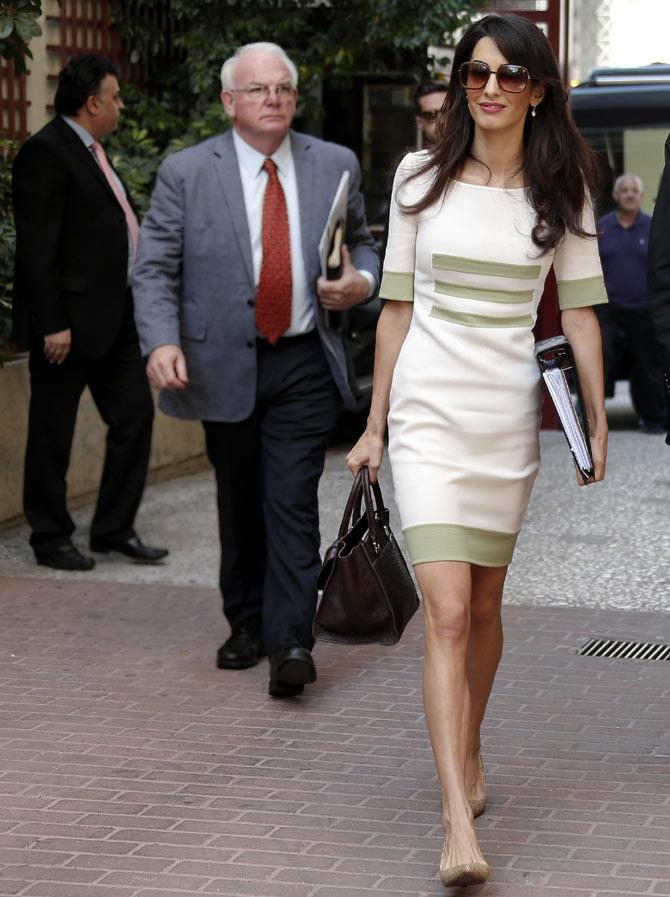 Amal Clooney may be the wife to George Clooney, the actor of TV shows, Friends and ER.
But she is perhaps the world's best-known barrister.
She advised Kofi Anan about Syria, was part of a UN commission that was investigating rules of war violations in the Gaza Strip and has represented Julian Assange and Yulia Tymoshenko, the former prime minister of Ukraine.
And as Golden Globe presenters Tina Fey and Amy Pohler so cheekily put it: "So tonight, her husband is getting a lifetime achievement award."
Photograph: Yorgos Karahalis/Reuters
9. Jennifer Lawrence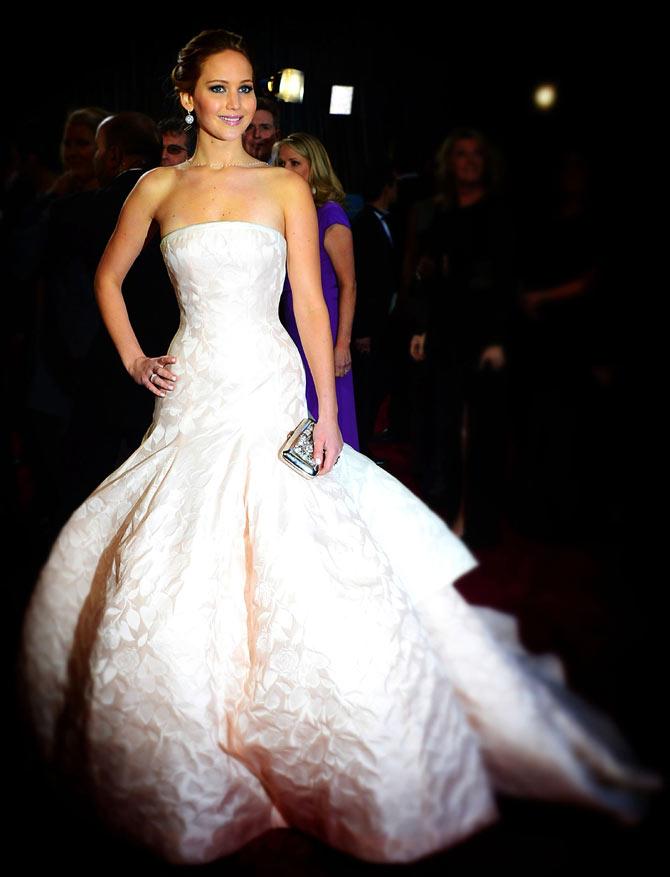 Perhaps the most endearing Hollywood star off screen, Jennifer Lawrence also happens to be damn good at her job.
Her last film (Hunger Games: Mockingjay - Part 1) was the second-highest-grossing film of 2014.
She's won an Oscar and two nominations.
And she's yet to turn 25!
If that doesn't impress you, we really don't know what will.
Photograph: Frazer Harrison/Getty Images
10. Serena Williams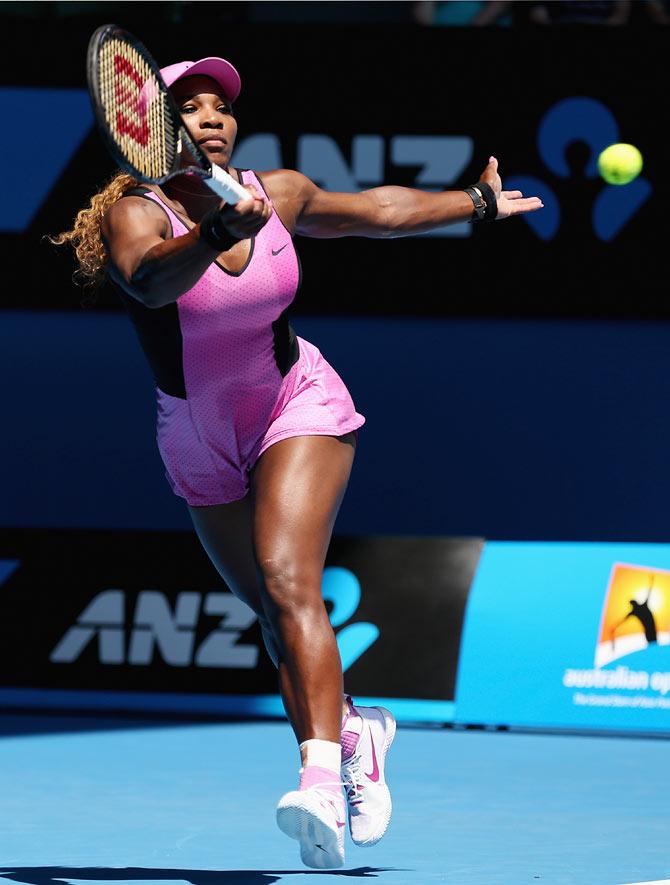 At 33, Serena Williams is the oldest to occupy the number one spot in the tennis world.
She has battled depression and injury and consistently returned to the court to claim her spot.
If that isn't enough, she also runs a successful fashion line and, according to Askmen.com, is also working on a script for a TV show.
Whew!
Photograph: Clive Brunskill/Getty Images