Ever thought that a vegetarian diet can make one look so fit and handsome?
What's common between Bollywood's Shahid Kapoor, Vidyut Jamwal and Hollywood's Ricky Martin and Chris Evans?
Well, it's a no brainer. They drive fans crazy with their good looks and sexy physique.
But that's just not it. They all stay away from meat.
Surprised?
Take a look at this list that features the hottest male vegetarian celebs across the globe from different walks of life.
1. Shahid Kapoor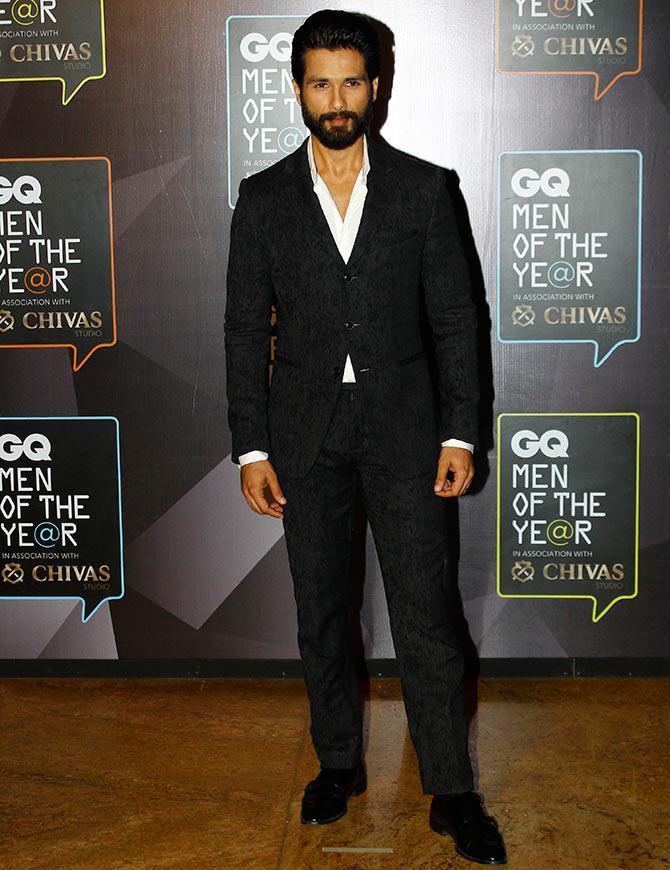 We all love Shahid Kapoor for his boyish charm and cute looks.
Even at 35, this gabru never fails to impress us.
Thanks to Brian Hines's Life is Fair that changed Shahid's eating habits forever.
He's been a vegetarian for almost a decade now.
2. Liam Hemsworth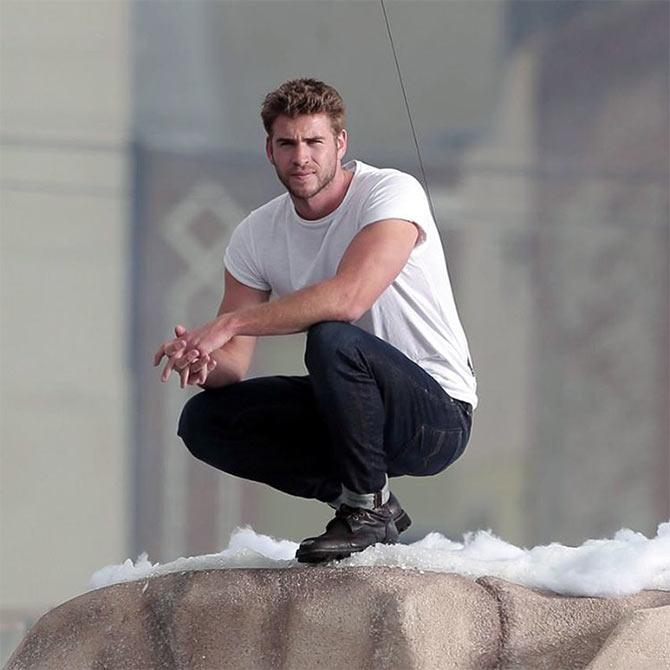 Photograph: Kind Courtesy Liam Hemsworth/Instagram
Here comes the man of the moment.
The Australian actor has recently been named the Sexiest Male Vegan Celeb for 2016 by PETA (People for the Ethical Treatment of Animals)
American actor Woody Harrelson, he confessed inspired him to turn vegan.
Now we know the secret behind his youthful and sturdy look.
3. Ricky Martin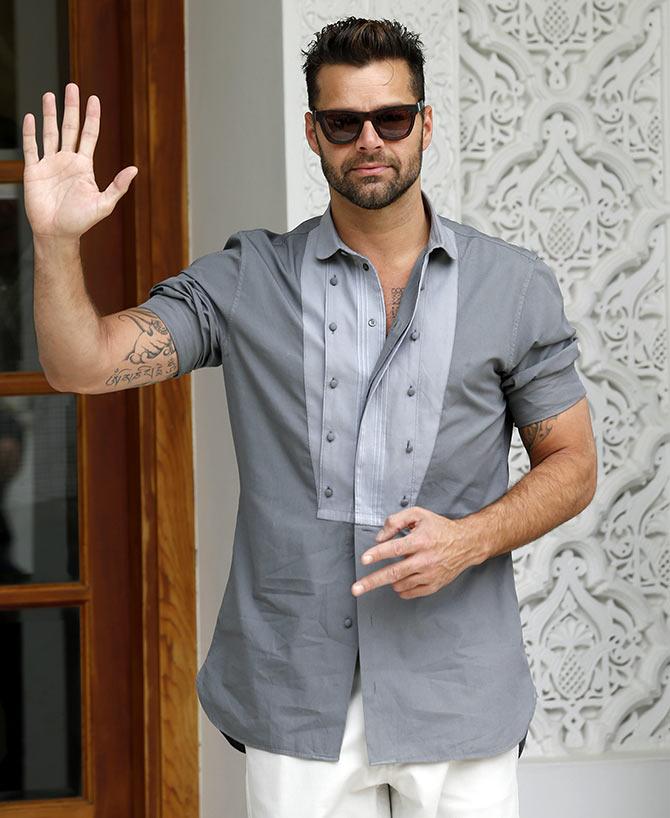 Photograph: Youssef Boudlal/Reuters
The Livin' la Vida Loca singer made his entry to the vegetarian brigade in 2013.
He announced to his fans on Twitter that he's gone vegetarian.
He successfully replaced meat and fish with fresh fruits, vegetables and whole grains.
4. Sushil Kumar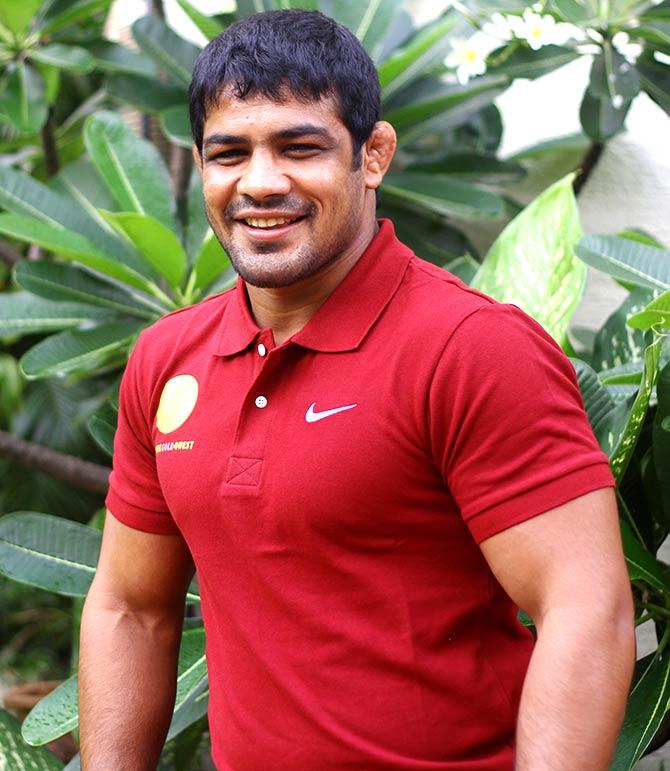 Where does India's freestyle wrestler, who won a silver medal at the London Olympics 2012, get so much energy from?
He swears by milk, wheat and pulses for his source of energy.
In one of his interviews, he'd said, "Look at me, I defeated non-vegetarians from America and Kazakhstan in the Olympics. So, you can see that vegetarians have a lot of strength."
5. Jared Leto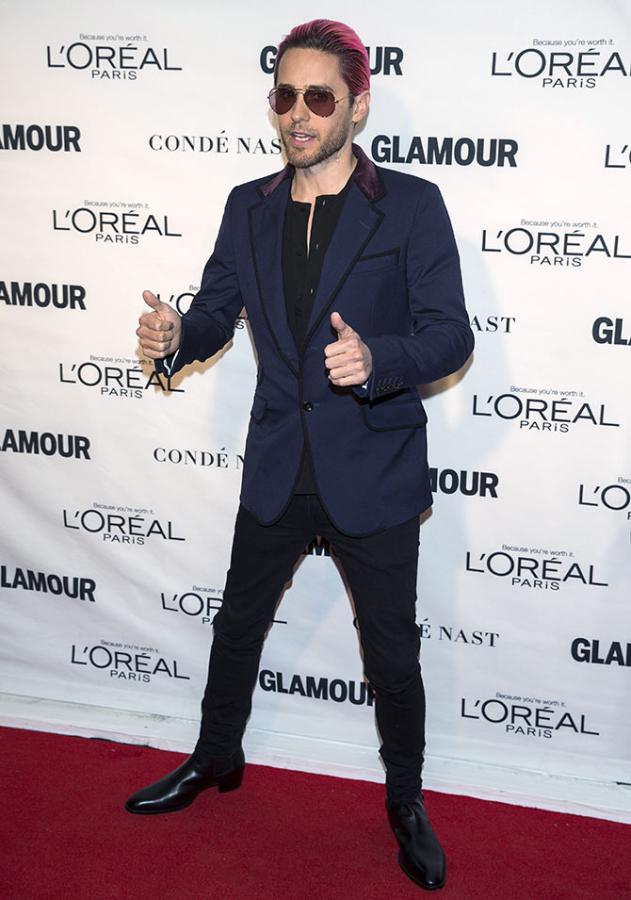 Photograph:
Carlo Allegri/Reuters
The 45-yr-old actor-singer credits a vegan diet and yoga workouts for age-defying looks.
And he's been following this regime for almost 20 years.
Don't you think he looks a decade younger? We certainly do!
6. Sonu Sood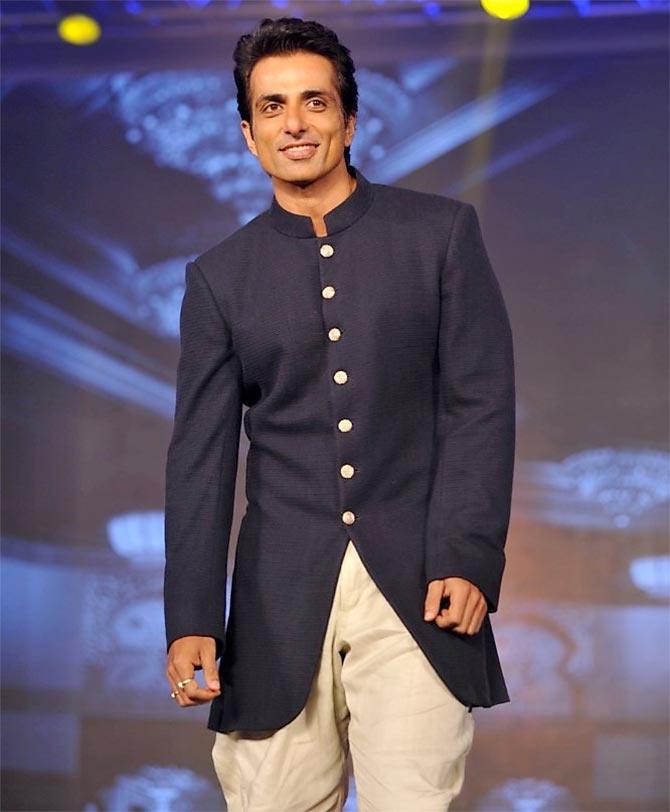 Photograph:
Pradeep Bandekar
We bet you didn't know this!
Sonu Sood built his six packs on a vegan diet.
He's such a staunch vegetarian that he even won the non-veg war with Salman Khan who failed to convince him to indulge in non-veg food.
7. Chris Evans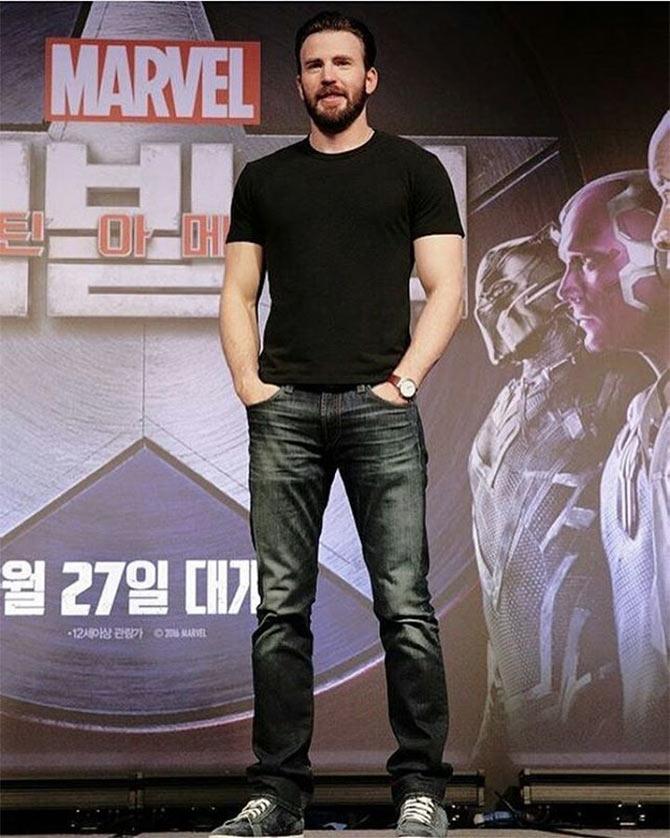 Photograph:
Kind Courtesy Chris Evans/Instagram
This one's quite a hottie!
The guy who played Captain America survives on a vegetarian diet.
Boys, does he inspire you?
8. Vidyut Jamwal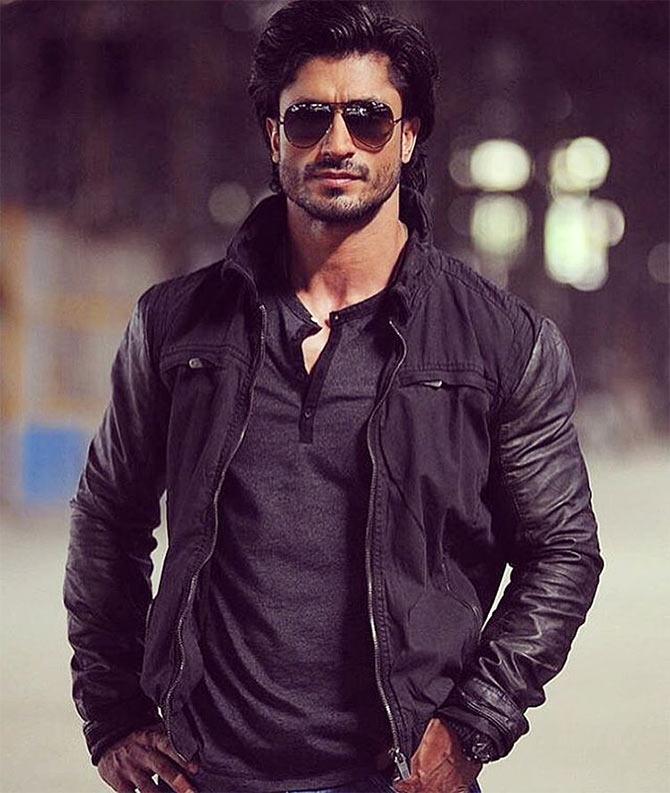 Photograph: Kind Courtesy Vidyut Jamwal/Instagram
This model turned actor can give you fitness goals by merely giving you a peek-a-boo of his ripped bod.
Believe us or not, but Vidyut Jamwal attributes his good looks to vegetarian food.
9. Dhanush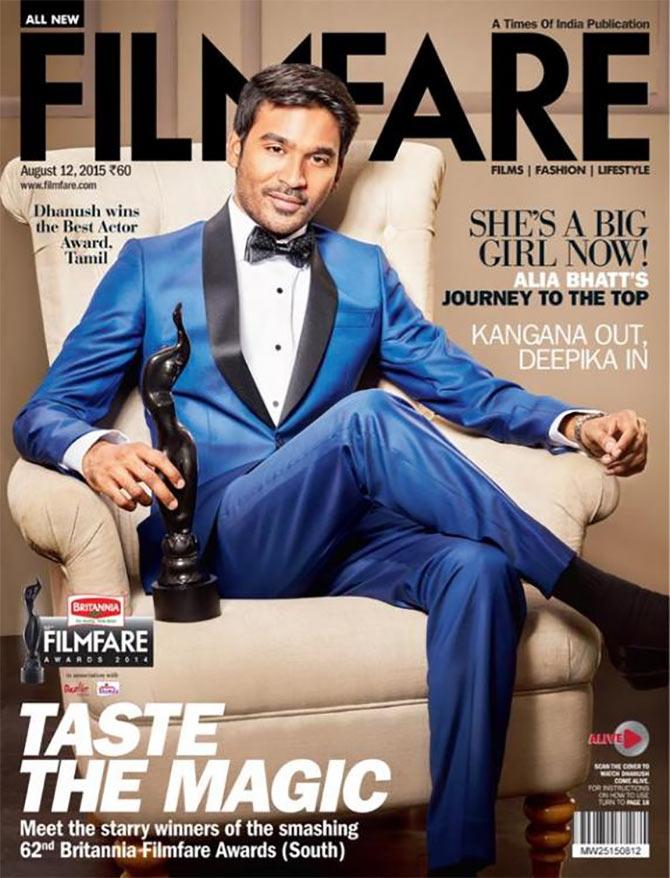 Photograph:
Kind Courtesy Filmfare
The South Indian heart throb and son-in-law of Rajinikanth loves his curd rice and sambar.
He is also an active promoter of vegetarianism.
10. Tobey Maguire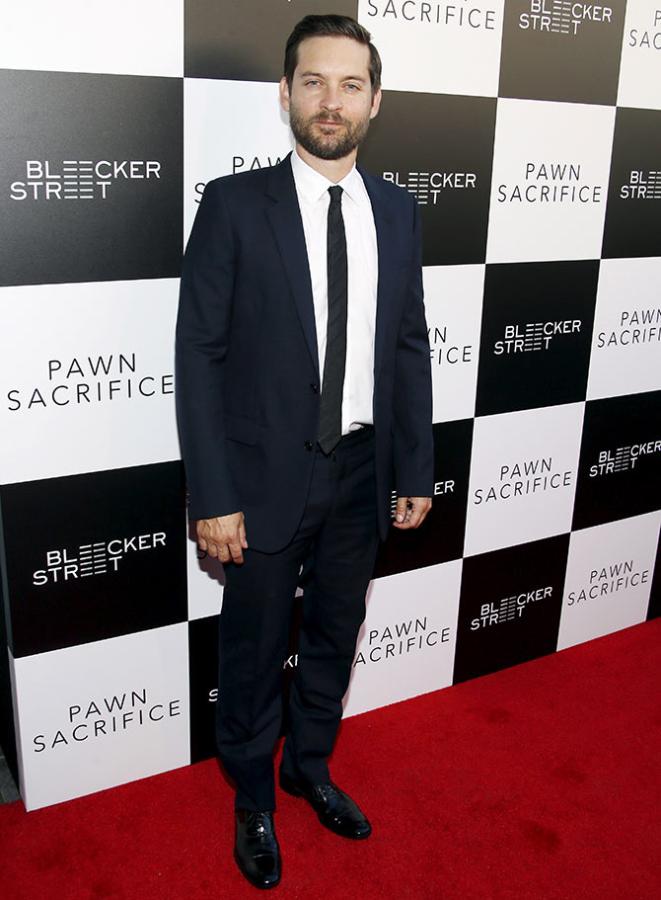 Photograph: Danny Moloshok/Reuters
It's been 26 years since our favourite 'Spidey' has been a vegetarian.
In fact, he has bulked up those muscles with plant-based proteins like tofu, protein powder and beans.
In 2011, he even rejected a Mercedes car with leather seats.
Now that's some kind of serious commitment.
Think we missed someone important? Share your views in the messageboard below.
ALSO SEE
What's a 'healthy' vegetarian diet?
The world's tastiest vegetarian dish
Meat eaters live shorter lives: Study