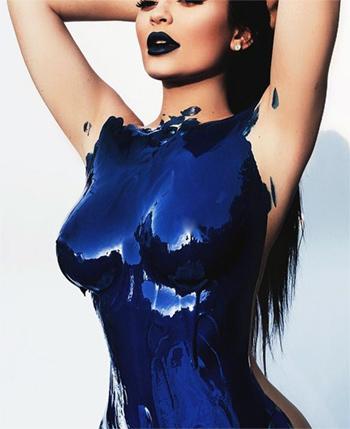 Read the latest on supermodels, style, designers and everything in between.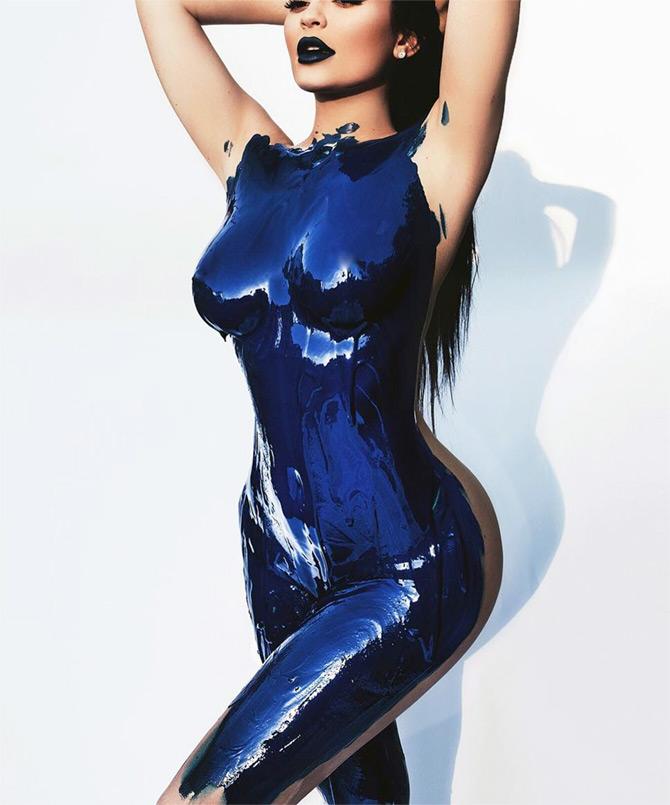 IMAGE: With blue paint smeared all over her body, Kylie Jenner looks hot as hell.
Photograph: Kind courtesy Kylie Jenner/Instagram
It's none other than Kylie Jenner!
After posing topless for Complex Con magazine, she has now stripped down for a photoshoot.
The photograph looks extremely racy with her body covered in metallic blue paint.
Shot by photographer Sasha Samsonova, Jenner revealed the "unreleased project" on her Instagram. The picture has already gathered more than 1.8 million likes and 60,000 comments.
This isn't the first time Jenner has worked with this Calif-based photographer. Samsonova had photographed both Kylie and her Victoria's Secret model sister Kendall for their Kendall + Kylie swimwear collection.
******
This 4-year-old gives Jessica Simpson style tips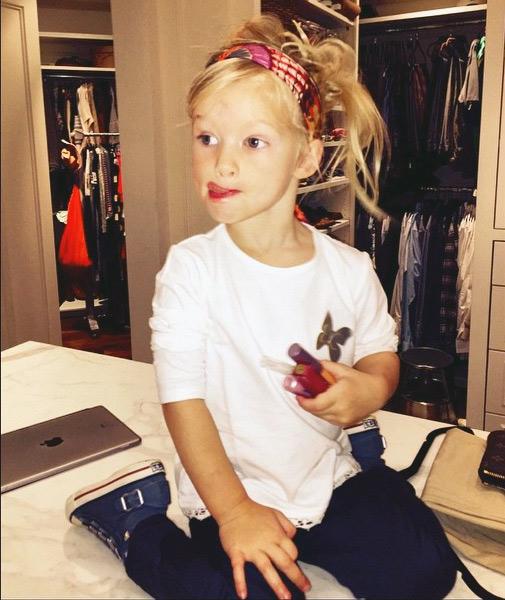 IMAGE: Maxwell Drew, daughter of actor turned designer Jessica Simpson looks adorable.
Photograph: Kind courtesy Jessica Simpson/Instagram
Singer-actress Jessica Simpson says her daughter four-year-old Maxwell Drew is a bigger fashionista than her.
Simpson, 36, said her little girl has has her own innate sense of style, reported People magazine.
"She teaches me a lot about outfits, and she is better at putting outfits together than me. She's a new inspiration," Simpson said.
The Employee of the Month actress said she has a warehouse full of clothes she is saving for her daughter to wear one day, even though they may not fit her.
"Maxwell is probably going to be taller than me in a year. She's only 4 and she's gonna be taller than me.
"I'm a vintage buyer so I collect. I have all my prom dresses. All my music video outfits. I went to a lot of proms. That's why we have a warehouse. I'm a keeper for my daughter."
******
Kim Kardashian trying for third child?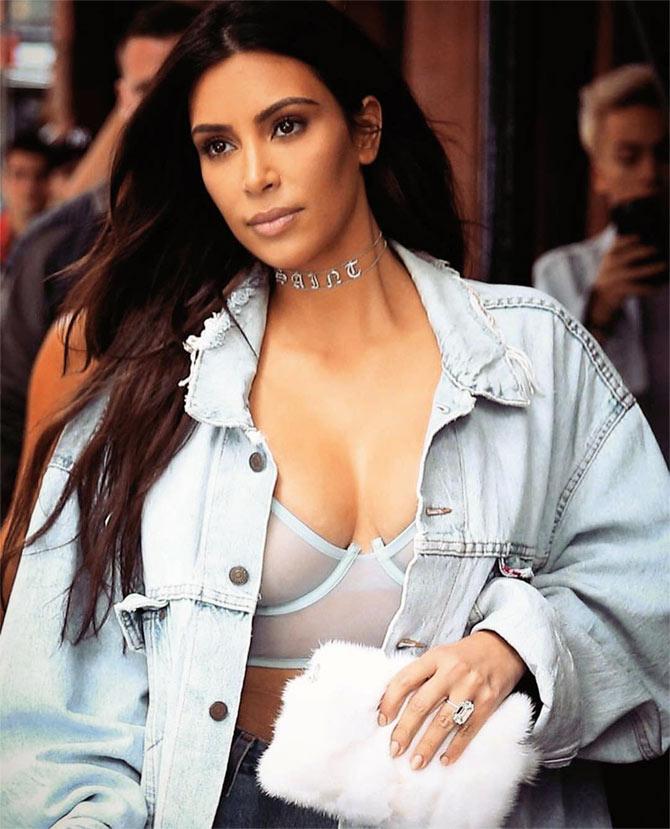 IMAGE: Kim Kardashian heat up things in a bralette underneath a denim jacket.
Photograph: Kind courtesy Kim Kardashian/Instagram
Mother of two Kim Kardashian, it seems, is planning for her third kid with better half Kanye West as the 36-year old reality star wants "to explore surrogacy."
In a sneak-peek promo of an episode of Keeping Up With the Kardashians, Kim shocked mother Kris Jenner when she said, "So I've come to the conclusion that I just want to explore surrogacy," reports E!Online.
Is Kim actually planning to get a sibling for daughter North and son Saint?!
We'll have to wait for some time till the episode airs!
******
Bella Hadid single again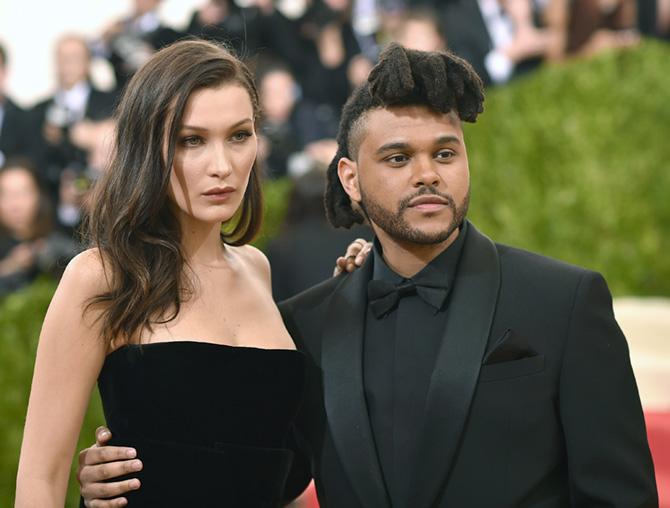 IMAGE: Bella Hadid pose with former boyfriend The Weeknd.
Photograph: Dimitrios Kambouris/Getty Images
If reports are to be believed, model Bella Hadid just split with her boyfriend The Weeknd (Abel tesfaye).
Although they were spotted vacationing together in Tokyo last month, it was apparently their busy schedules that led to their decision to call it quits.
"Their schedules have been too hard to coordinate and he is focusing on finishing and promoting his album," an source told People magazine.
"They still have a great deal of love for one another and will remain friends."
The Weeknd, 25, is scheduled to perform at the Victoria's Secret Fashion Show on November 30, at which Bella will debut as a runway model.
******