Kartik Aaryan who graces GQ India's cover for March 2020 shares some candid details about his life.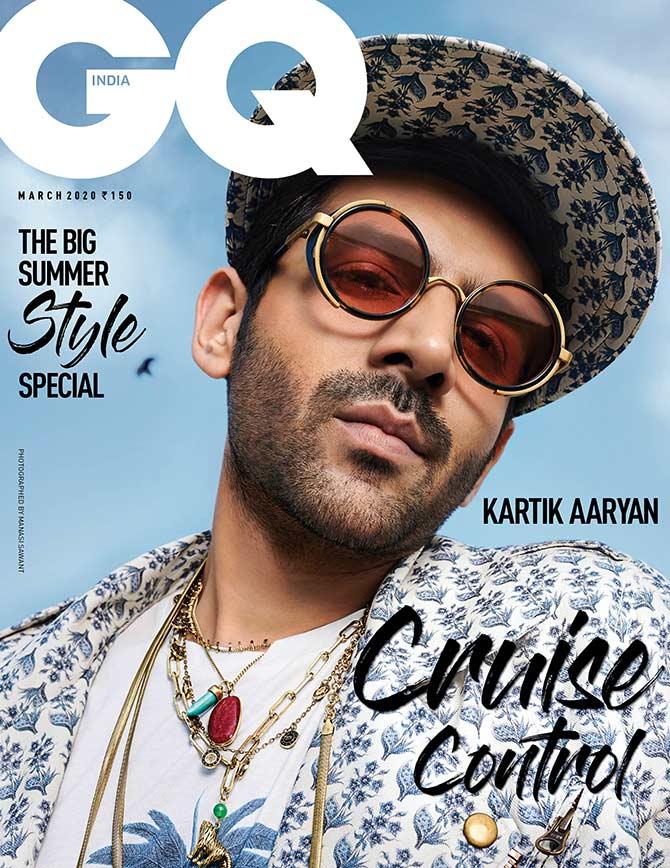 Striking a stylish pose on the cover of GQ India's March 2020 cover, Kartik Aaryan makes quite a fashion statement.
Dressed in a floral shirt, paired with funky sunglasses, he completed the the look with metallic chains.
Revealing candid details about his life, the actor revealed that he lives with his parents in Mumbai and is only happy to have his mum around.
'Once in a while, I keep running away. But I really like them.
'I love them, in fact. I can't stay without them. They give me stability.
'My grounding is because of my parents -- they scold me for the smallest of things,' he told the mag in an interview.
Discussing things that are on his bucket list, he added that it includes the magazines covers he wants to be on, the kind of films he wants to do including working with Sanjay Leela Bhansali, among others.