We would too, if we met the Dalai Lama!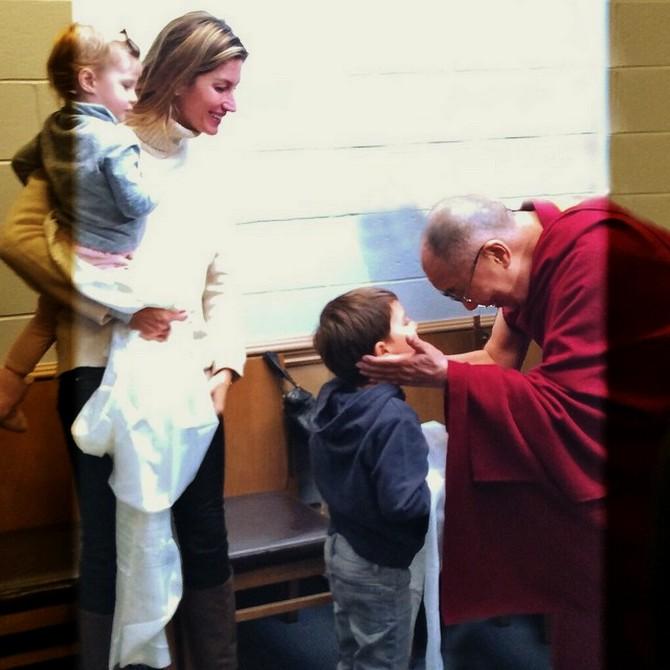 Brazilian supermodel Gisele Bundchen and her family met spiritual leader Dalai Lama.
Bundchen, 34, shared a photo on Instagram of the meeting, reported Aceshowbiz.
In the photo, Bundchen's 4-year-old son can be seen standing in front of His Holiness who bowed and cupped the
boy's face.
She stands behind her young son as she carries her 23-month-old daughter.
"What an inspiring and kind man... Grateful for this magical moment #dalailama #wisdom #gratitude," she captioned the picture on Instagram.
ALSO SEE 12 reasons we love Gisele Bundchen!
© Copyright 2021 PTI. All rights reserved. Republication or redistribution of PTI content, including by framing or similar means, is expressly prohibited without the prior written consent.