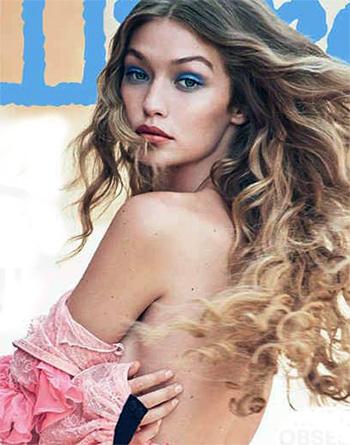 Read the latest on supermodels, style, designers and everything in between.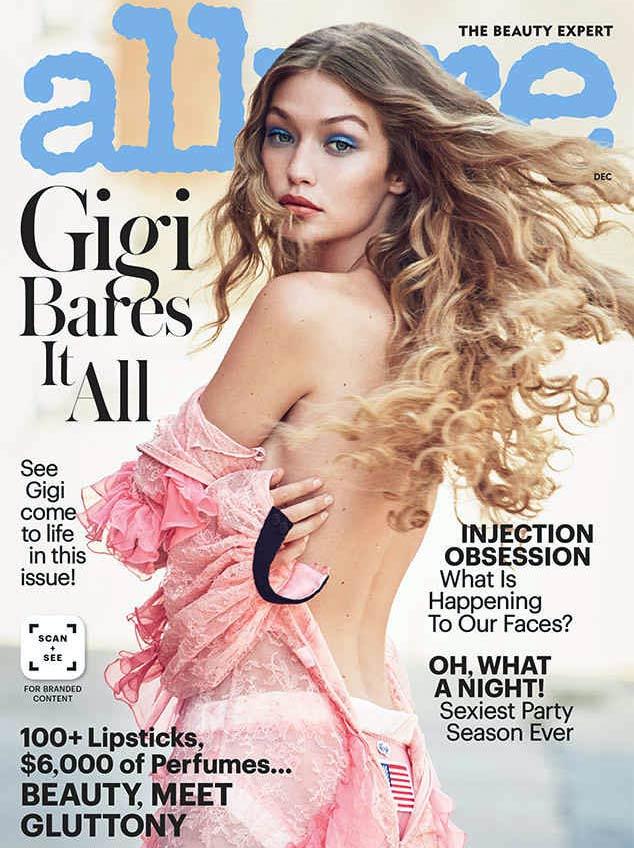 IMAGE: Gigi Hadid on the cover of Allure magazine.
Victoria's Secret Angel Gigi Hadid flaunted her flawless bod in a bold photoshoot for the December issue of Allure magazine.
The 21-year-old supermodel posed completely nude on the back of a horse, allowing readers the opportunity to see a bit into her private life.
"She beams... she mounts him [the horse] and guides him easily. At one point, lying naked on his glossy bare back, (Gigi) Hadid looks as comfortable and happy as if she were lying in her own bed," read the magazine article.

In her interview, Gigi told Allure, "I always wanted to prove myself and to let people know I'm a good person. A lot of people don't realise they're typing this stuff and that's a lot of negative energy -- regardless of whether we see it or not."

"People just don't realise the power of their judgement," she added.

Part of the model's struggle with the public has been the ongoing idea that Gigi became a successful model because of her famous parents, Yolanda and Mohammed Hadid, and not because of her talent.

However, the women's beauty magazine compares the young model to 'shapelier supermodels' from the 1990s to justify she has all that is required of a successful person.
******
Meet the new (transgender) models of Diesel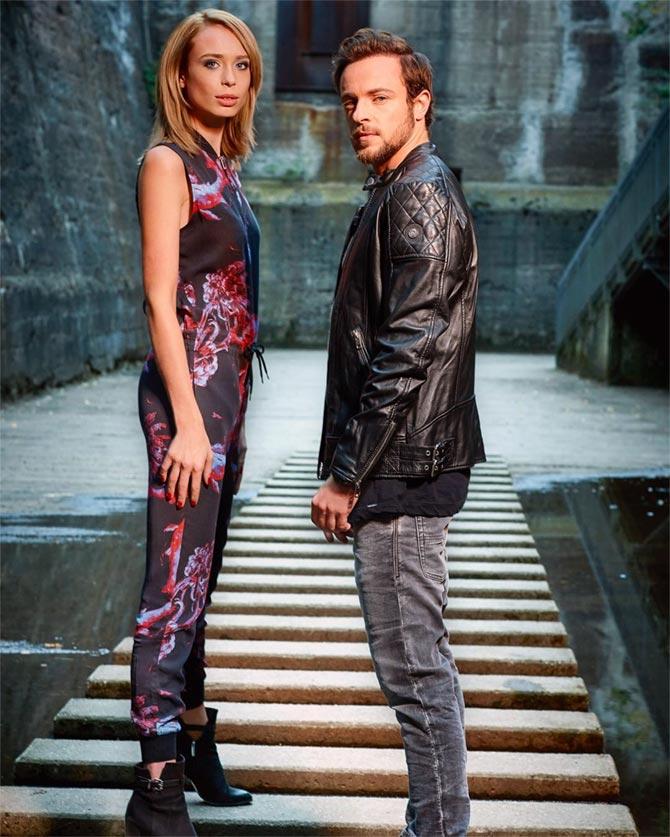 IMAGE: Loiza Lamers (left) and Benjamin Melzer (right). Photograph: Kind Courtesy Loiza Lamers/Instagram
Clothing brand Diesel has roped in transgender fashion models Benjamin Melzer and Loiza Lamers as the new faces of their latest campaign.
It's probably the first time that a high-end clothing brand has pulled off a feat of this sort.
Not new to the world of modelling, Melzer was the first transgender male to appear on the cover of Germany's Men's Health.
Transgender model Loiza Lamers shot to fame after winning the title of Holland's Next Top Model.
Both these transgender models are working actively towards "raising awareness to create more opportunities for transgender models in campaigns for major brands."
******
'Growing up, Kim spent the most time in the bathroom'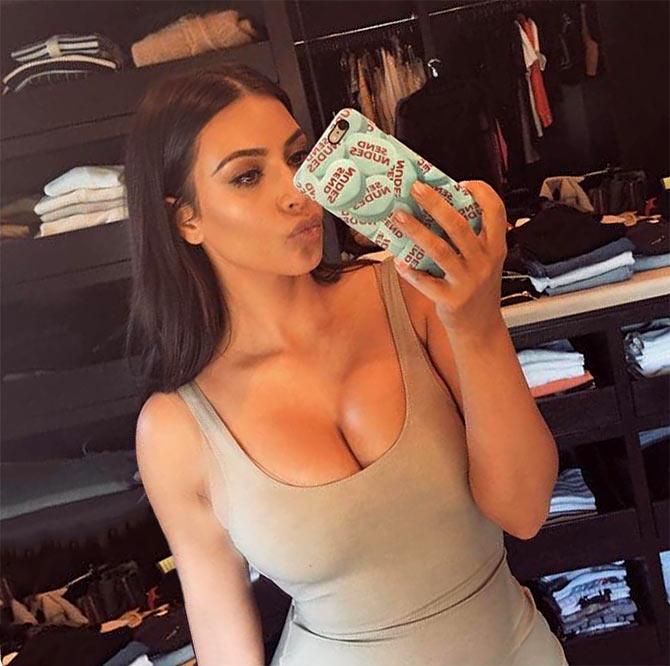 Photograph: Kind Courtesy Kim Kardashian/Instagram
Supermodel Kendall Jenner has revealed her step siblings -- Kourtney, Khloe and Kim Kardashian -- were sent to make-up school by their father as teenagers.

Kendall said their father Robert Kardashian did it so that they didn't "look like crazy teenage girls" when they started experimenting with make-up, reported Contactmusic.

"My older sisters went to make-up school when they were teenagers. Their dad sent them so that when they started to do their own make-up, they wouldn't look like crazy teenage girls who didn't know what they were doing. So my sisters always had good tips," Kendall said.

"Growing up, Kim spent the most time in the bathroom. Kylie still begs to do my make-up. But I don't know if her style of make-up is my thing. I don't wear her lip kits as much as I wear my Estee Lauder colour."

A few days ago Kendall quit Instagram because she "felt a little too dependent on it" and needed a 'social media detox'.

"I would wake up in the morning and look at it first thing. I would go to bed and it was the last thing that I would look at."

"I just wanted to detox. I just wanted a little bit of a break," she shared on The Ellen DeGeneres Show.

With millions of social media followers, it seemed the last thing the young supermodel would do was to cut the cord between her and her legions of fans. Unfortunately, she did just that!
******
Eva Longoria loves clothes that look great with heels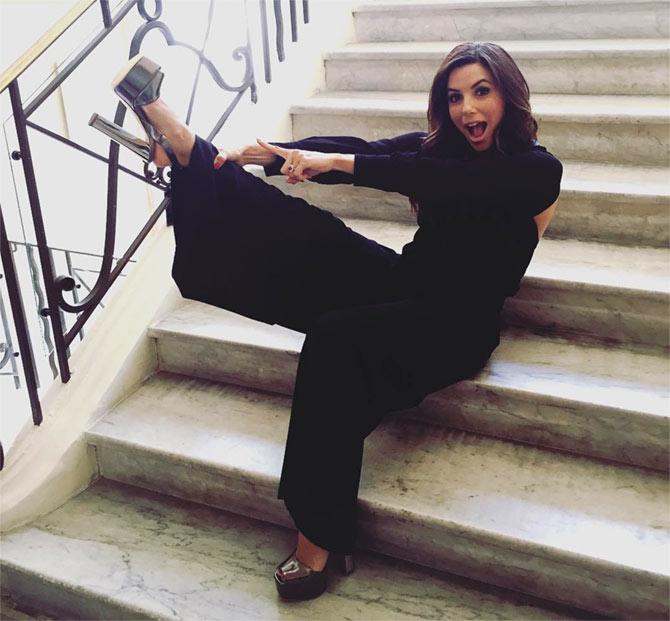 Photograph: Kind Courtesy Eva Longoria/Instagram
Eva Longoria says she loves colours and glitzy garments in her wardrobe, especially for the festive season.
Speaking about her wardrobe choices in a video posted on Instagram, Longoria said: "I really look forward to gathering with loved ones, whether it is family gatherings or work place gatherings, there are so many events that happen during the holiday season and you need the wardrobe to go with that.
"During the holidays I like to gravitate towards embellishment (and) colour. I like festive colours. I love red, green, winter white, something with an A-line, something body conscious, something that looks great with a heel."
"Fit is everything to me that's why I love to use textiles and materials."
******
Cindy Crawford: 'I was never super-skinny and never felt bad about it'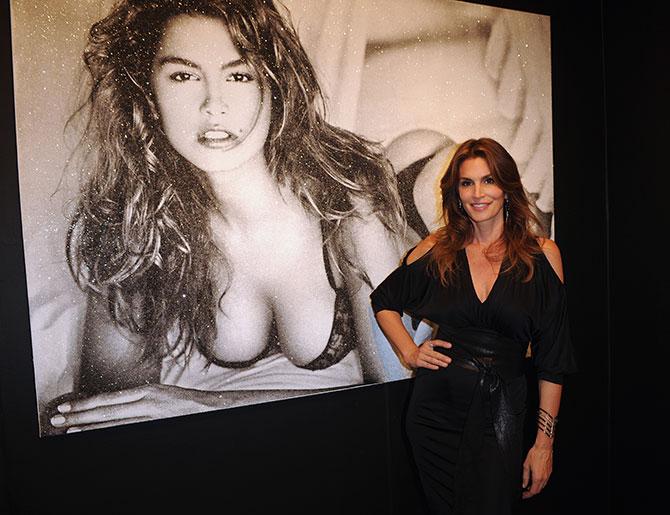 Photograph: Larry Marano/Getty Images
Supermodel Cindy Crawford has lashed out at the fashion industry for demanding female models to be "thinner".
The 50-year-old star, who was among the first group of catwalk icons in 1980 era alongside Christy Turlington and Linda Evangelista, said the fashion business has drastically changed for the worst since she began modelling, reported Female First.
"I have a daughter who is entering this world and the expectation is for them to be even thinner now. I was always a size six; I was never super-skinny and never felt bad about it. Now, the models are expected to be so much thinner," Crawford said. The former supermodel has a 17-year-old son Presley and 15-year-old daughter Kaia.
She added that the sudden insensitive transformation in the fashion industry is giving a wrong message to every girl.
"When every model is expected to be size zero, I don't necessarily think that is a great message for women. The biggest change that I have seen for the young women modelling today is more pressure to be thinner," she said.