Adorable childhood photos from models Gigi and Bella's Instagram feed.
Victoria's Secret model Bella Hadid recently uploaded some adorable childhood pics on Instagram of her bonding with her sister and model Gigi.
Gigi is fashion's blue-eyed girl with her Vogue editorials, magazine covers and high-profile runway appearances. She has been the face of Guess and Maybelline.
In 2015, along with BFF Kendall Jenner, Gigi earned her Victoria's Secret wings.
One look at these pics and you'll find it hard to resist saying 'awwwwh'!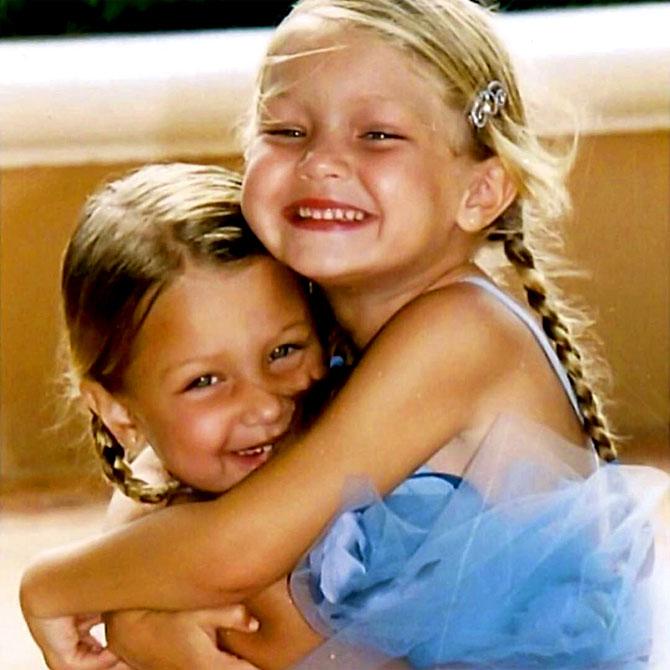 IMAGE: That's Bella, left, and Gigi, right. Gigi is clearly the protective older sister.

'My role model! My person. I feel so lucky, every day to call you my sister. I didn't know anyone could be so generous, smart, funny, talented, hard working, artistic, loving, respectful and beautiful all at the same damn time!!!' Bella captioned this pic.

She added, 'You make me laugh until I pee and even when I don't want to smile, you are just about the only person that can make me.'

All photographs: Kind courtesy Bella Hadid/Instagram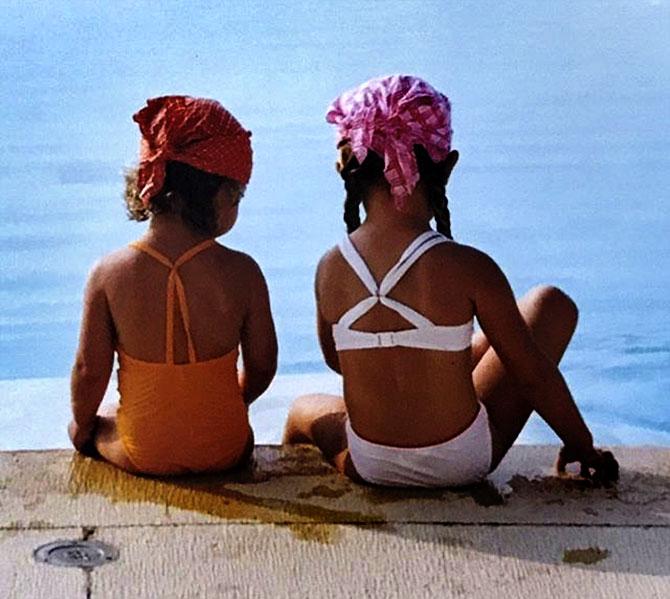 IMAGE: Such fancy swimsuits. Looks like the girls shared a stylish streak back then too!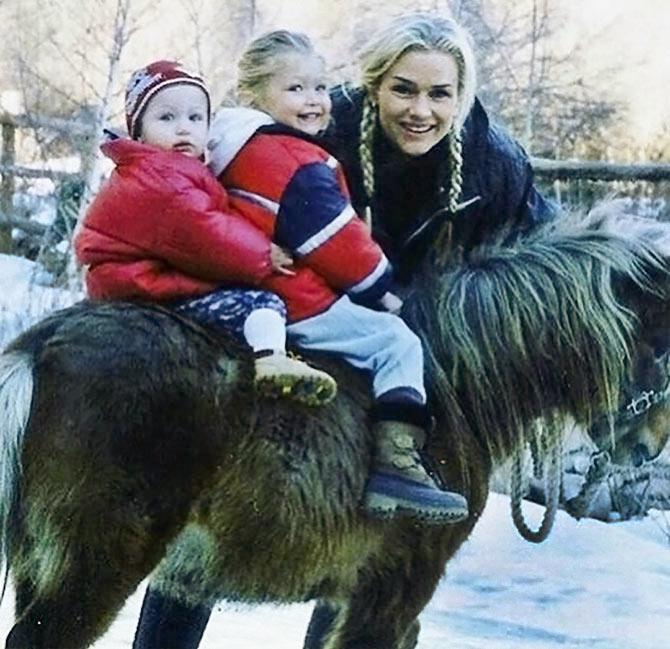 IMAGE: Gigi and Bella's mother Yolanda is a former model, who is best known as the star of American reality TV show, The Real Housewives of Beverly Hills.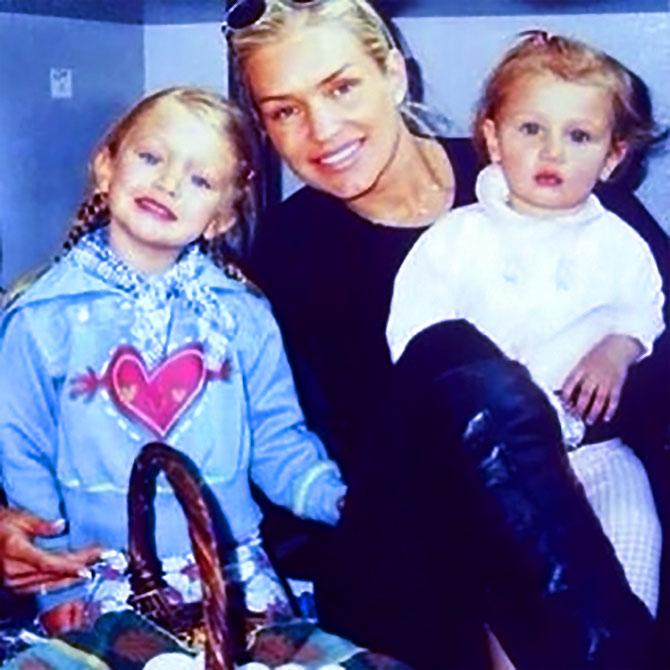 IMAGE:

Both sisters have inherited their good looks from their mother -- their green eyes and slender frame in particular.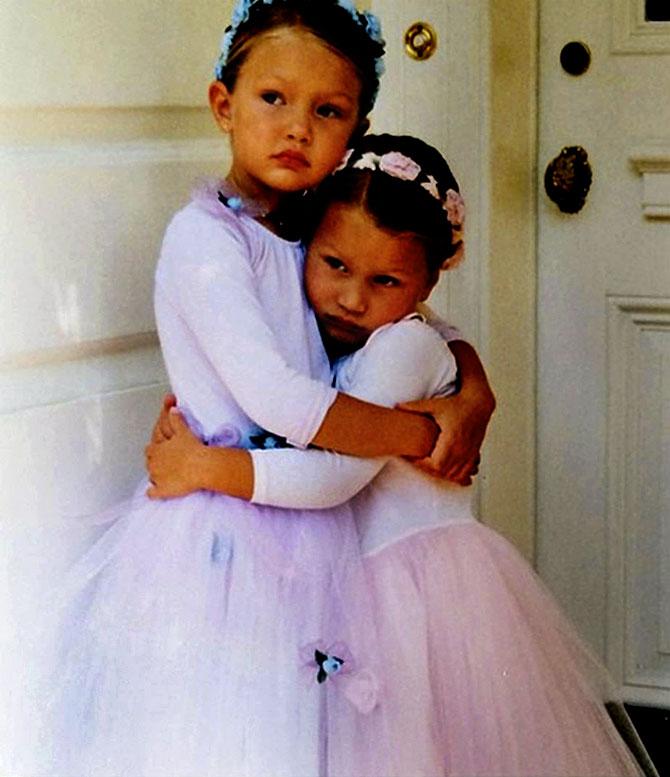 IMAGE: Awwwhhh...wonder what these adorable tots are looking at.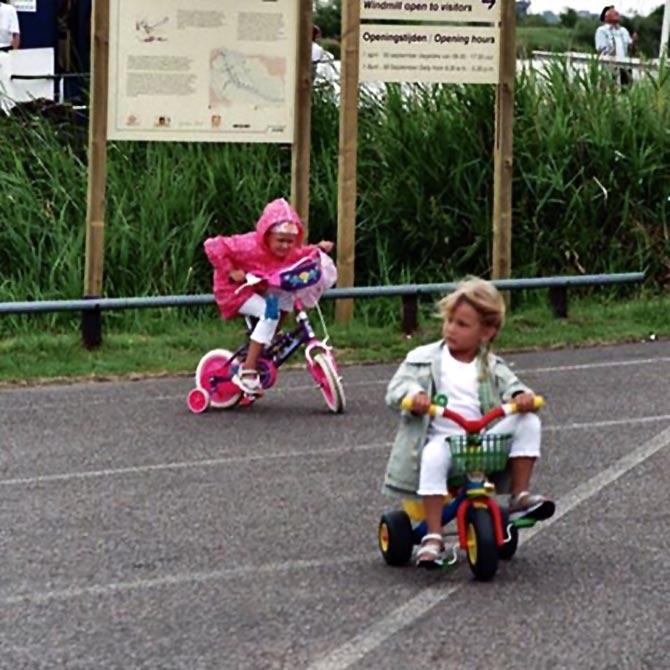 IMAGE: Gigi and Bella racing on bicycles.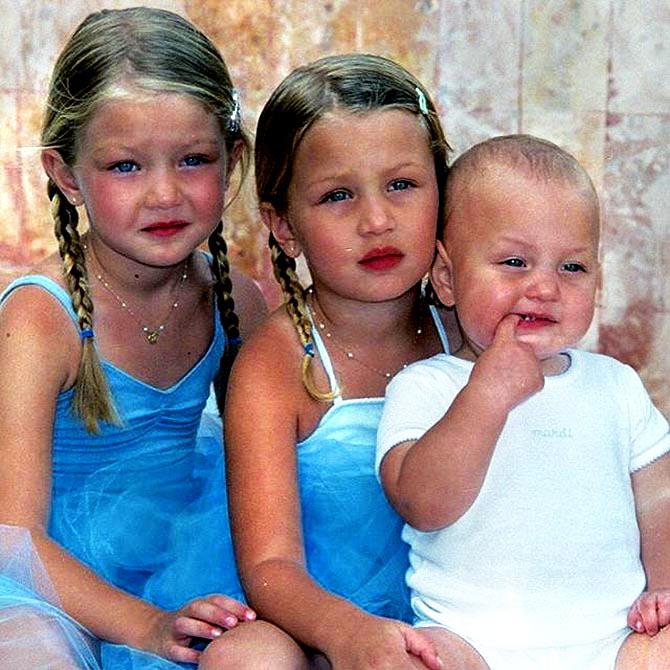 IMAGE: Dressed in identical dresses, Gigi and Bella pose with their brother.
IMAGE: This is what Gigi, left, and Bella, right, look like now!
Photographs: Andrew H Walker (left) and Pascal Le Segretain (right)/Getty Images