Janhvi Kapoor graced Cosmopolitan's October 2019 mag cover in a ruffled red dress.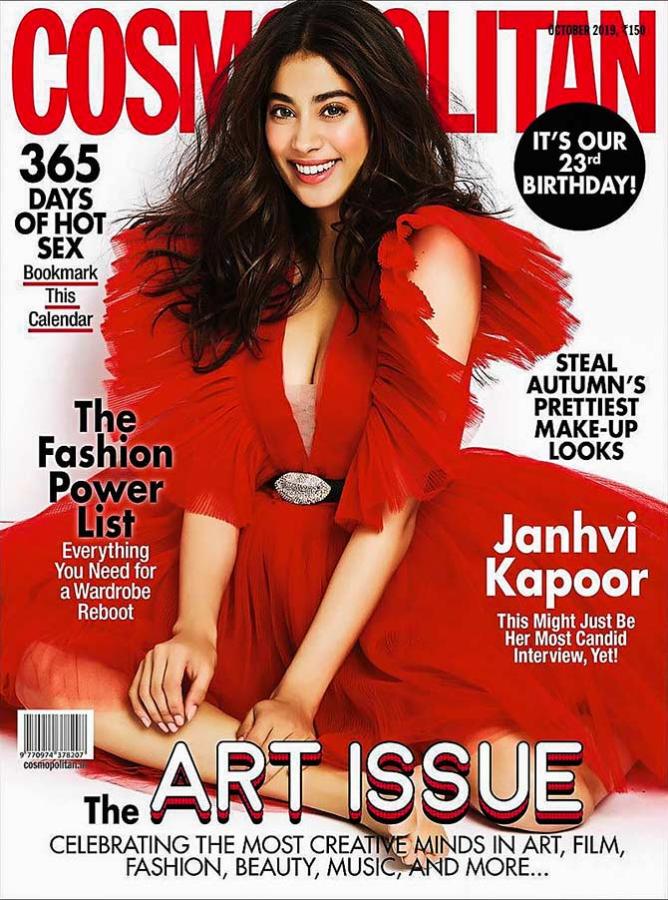 As Cosmopolitan mag celebrates its 23rd anniversary, they decided to get Janhvi Kapoor to grace their special Art Issue.
Wearing a sexy red dress, the actor is all smiles as she graces the cover.
With her hair worn loose in an unkempt manner, she completed the look with a black belt clinched to her waist.
Styled by Zunaili Malik, the cover has been photographed by Rohan Shrestha.
In a video (external link) with the mag, Janhvi has revealed one of her most special birthday memories.
'This birthday I went to Benaras with my dad and my sister. It was the first time I was there and it was really nice.'