The actor has graced Vogue's 125th anniversary edition with not one but four covers!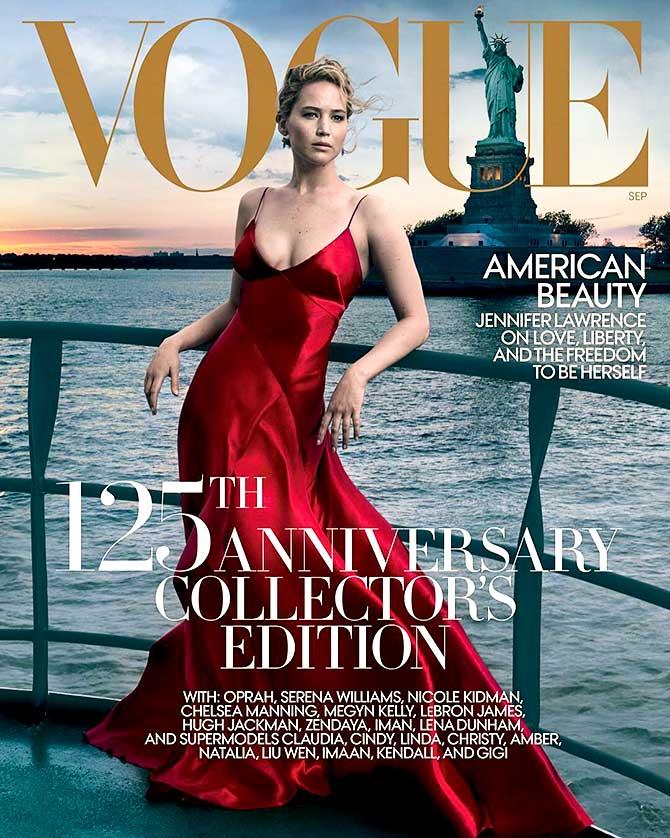 All photographs: Jennifer Lawrence on Vogue's cover.
Jennifer Lawrence makes a sartorial statement in red on Vogue's 125th anniversary edition.
Dressed in a full-length scarlet gown, she is seen standing on a ship's deck on the cover, which has been shot by Annie Liebowitz.
An epitome of grace and beauty, the Oscar-winning actress can be seen at her best in the photos for the special edition of the magazine, which will have four separate covers of Jennifer.
In the first cover, she is seen wearing a beautiful red silk gown with plunging neckline and a trailed hem standing against the Statue of Liberty.
To enhance the look, she wore simple bow earrings and hair in soft curls.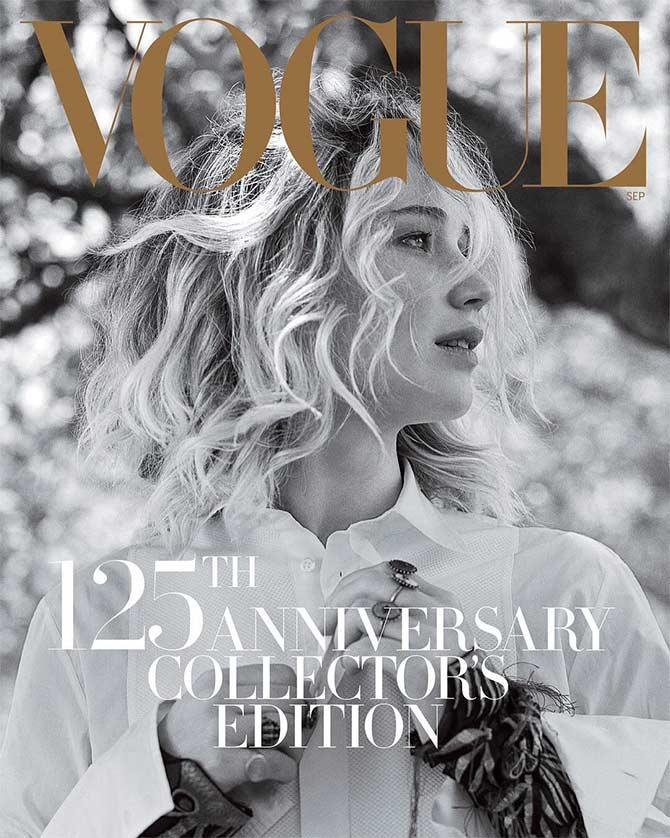 The other cover is a beautiful black and white shot where Jennifer is seen wearing a white shirt with embroidered hem on its sleeve with vintage rings and spark in her eyes.
For the third cover of this September issue, Vogue commissioned artist John Currin to create a portrait of Jennifer Lawrence.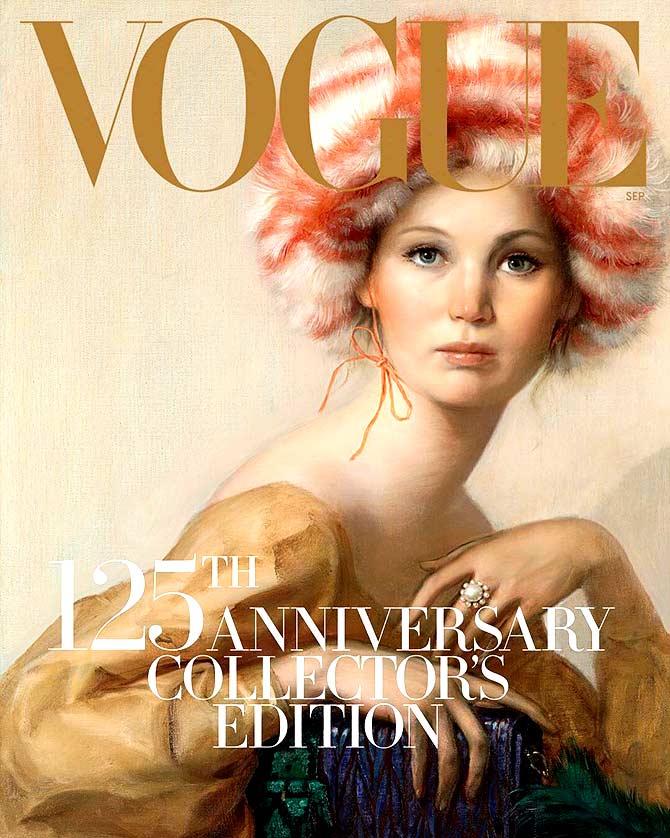 The beautiful vintage portrait is a royal interpretation of the stunning and young Jennifer Lawrence.
The fourth is an all-gold cover with the actress dressed in a halter dress.
With inputs from ANI