The supermodel is making waves on the adrenaline-filled cover of V Magazine.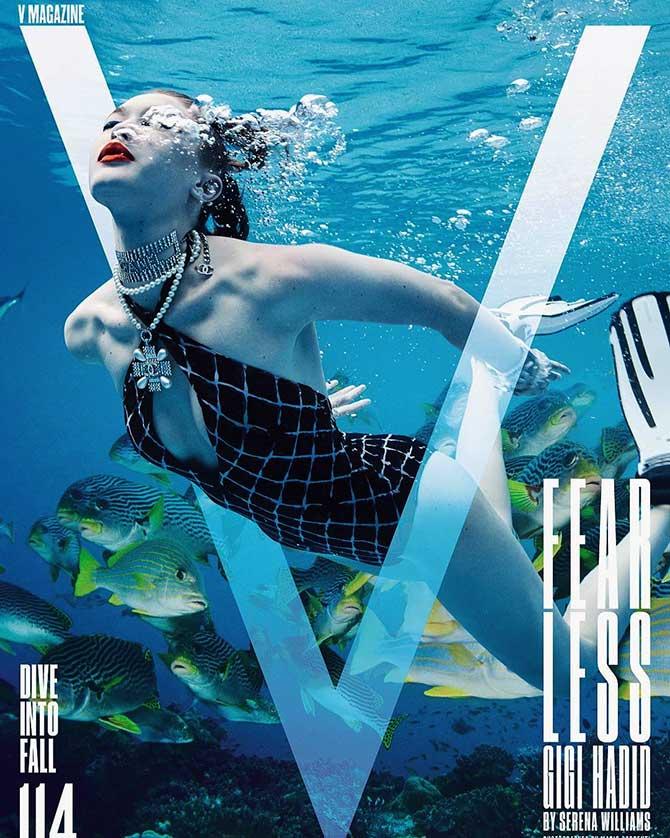 Gigi Hadid slipped into a sporty avatar as she flaunted her athletic chops on V Magazine's July cover.
From swimming underwater, riding a jet ski and cruising in a dune buggy, Gigi looks fearless and raring, as she showcases her competitive spirit.
Interviewed by tennis star Serena Williams for the cover story, the supermodel has bared her soul in a revealing interview with the mag.
'I had the honor to interview my girl @gigihadid for @vmagazine's July edition, check it out!' Serena wrote on Instagram.
Titled 'Fearless Gigi', the cover highlights Gigi has a hardcore athlete -- she played volleyball in high school and is hugely passionate about equestrian sports.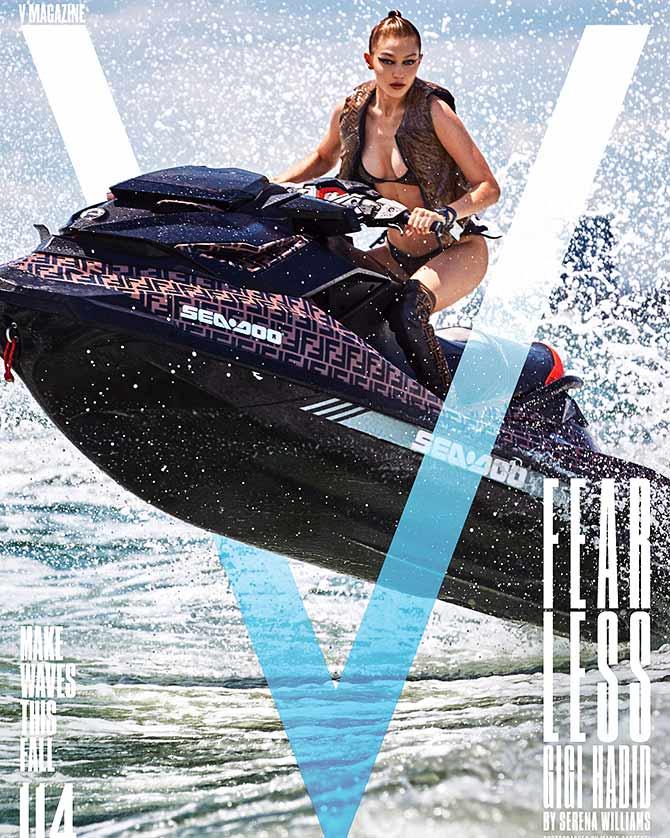 'I get to work with horses a lot for shoots and that always makes my day,' she told the mag.
'Bella (Hadid) and I recently got horses again and ride at our farm whenever we aren't working.
'Having that as a getaway is such a blessing. I would love to compete again one day when I have more time,' she added.
When quizzed about working in the same industry as her sister Bella, here's what Gigi had to say:'I absolutely love it.
'It's very rare to have what Bella and I have in fashion, what you (Serena Williams) and Venus have in tennis.'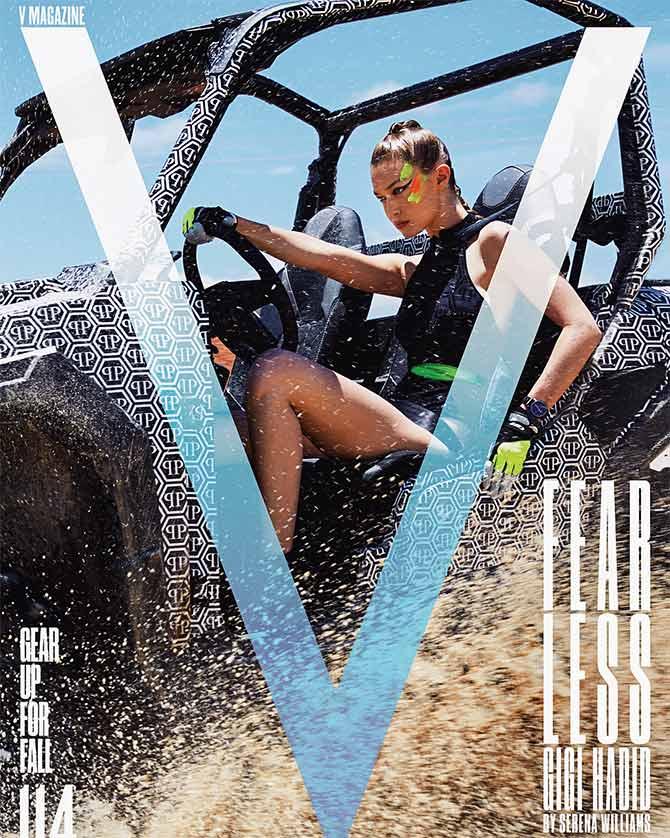 'I feel very lucky to be able to have a piece of home in my work environment,' she added.
'We are each other's biggest fans.
'It has been a huge joy of my life to watch my little sister flourish, and to help when I can!'