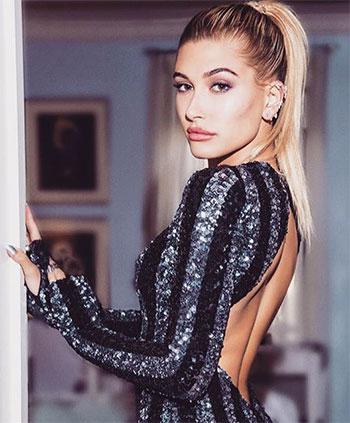 There' so much happening in the lives of your favourite models, designers and actors.
If you haven't read about it yet, take a look at our weekly round up that brings you the latest news from the world of glamour and fashion.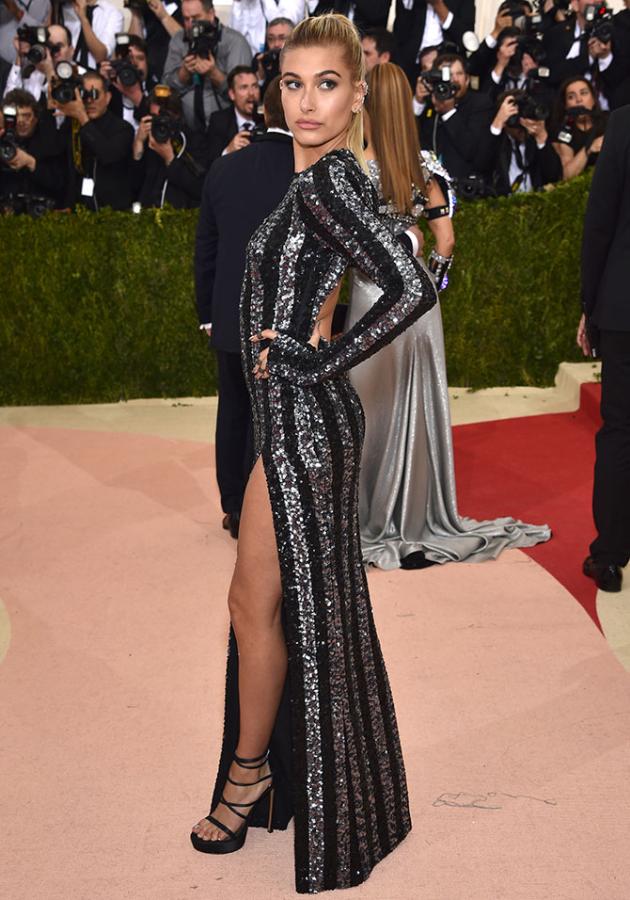 Photograph: Dimitrios Kambouris/Getty Images
Model Hailey Baldwin has broken her foot in the exact same place she broke it one year ago.
The 19-year old model took to Twitter to share about her injury with fans, reported Female First.
Taking to Twitter two days after the Met Gala, Hailey wrote, "Last night I twisted my ankle the night of MetBall and last year I broke my foot the day after...(sic)."
"Ya girl broke her foot in the same place on the exact same day a year later... WHAT IS IT WITH ME AND METBALL? Lol (sic)." she added.
It is not clear exactly how Hailey's injury occurred. Last year Hailey was spotted wearing a brace for over a month as she recovered from breaking her foot.
***
Emma Roberts loves to wear inexpensive clothes
Photograph: Kind Courtesy Emma Roberts/Instagram
Actress Emma Roberts says she loves to wear and customise bargain USD 1 (approximately INR. 67) dresses.
The 25-year old Scream Queens (an American television series) star likes to mix high-end outfits with items from the bargain bin and customise some of the cheaper items to suit her style, reported Contactmusic.
"It just goes to show that with fashion, it doesn't really matter anymore if it's high end or not. My favorite outfits are a mix of things I've found in a dollar bin with an expensive bag and my best friend's shoes," Roberts said.
"I love Jet Rag in Los Angeles. I've found some really cute dresses in the dollar bins they do on Sundays; they're floor-length dresses that I just cut to make baby-doll dresses."
***
Kate Upton is engaged!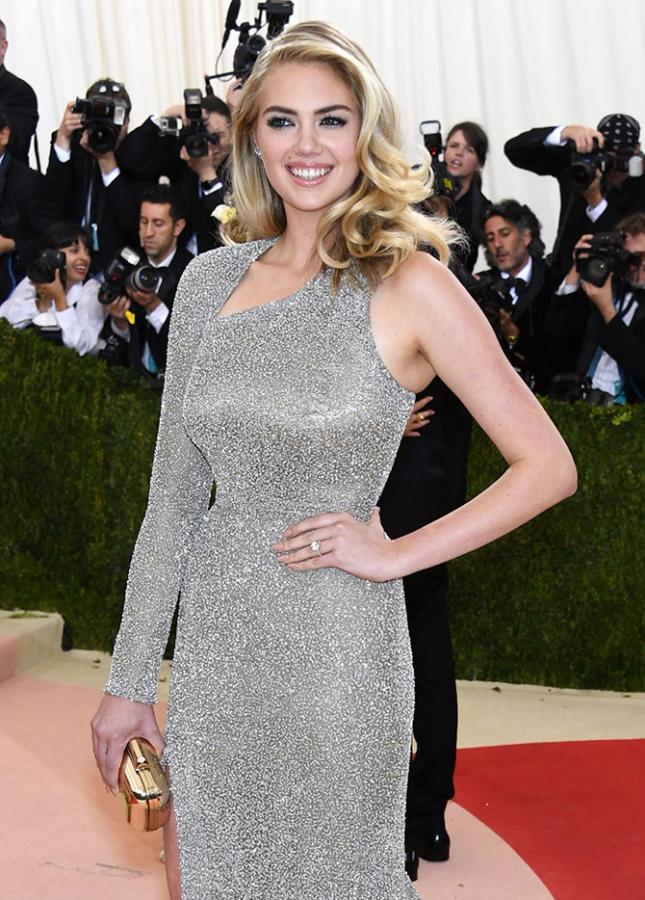 Photograph: Larry Busacca/Getty Images
Model-actress Kate Upton has revealed she and boyfriend Justin Verlander have got engaged.
The 23-year old beauty showed off her stunning diamond ring at the Met Gala in New York, and said baseball player Justin Verlander -- who she has been dating for over three years -- actually popped the question over a month ago.
"He asked me right before the season started, so we've been keeping it on the down low for quite a while. I'm excited to finally be able to share it with the world," Kate said.
Justin, 33, designed the huge sparkler himself for his new fiancee, and while the pair are very happy together, Kate insists they are in no rush to tie the knot.
"We are enjoying the engagement period (for now)."
***
Why is Kylie Jenner bleeding?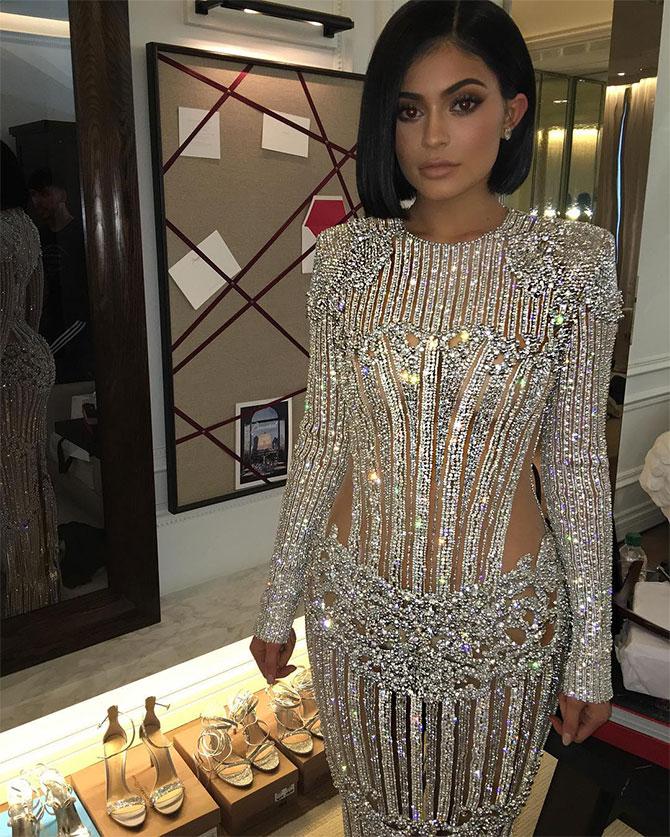 Photograph: Kind Courtesy Kylie Jenner/Instagram
Reality TV star Kylie Jenner suffered at the 2016 Met Gala by wearing a dress which made her legs bleed.
The 18-year old model made her first ever appearance at the Met Gala in New York wearing a silver, jewelled Balmain gown with sheer panels teamed with a black bob-style haircut.
While Jenner's dress won over critics and was in keeping with the Manus x Machina: Fashion in an Age of Technology theme, the heavily-beaded outfit left her with nasty cuts on her legs, which drew blood.
"When your dress made you bleed and your feet are purple (sic)", she writes on Snapchat.
***
Madonna defends her racy MET gala look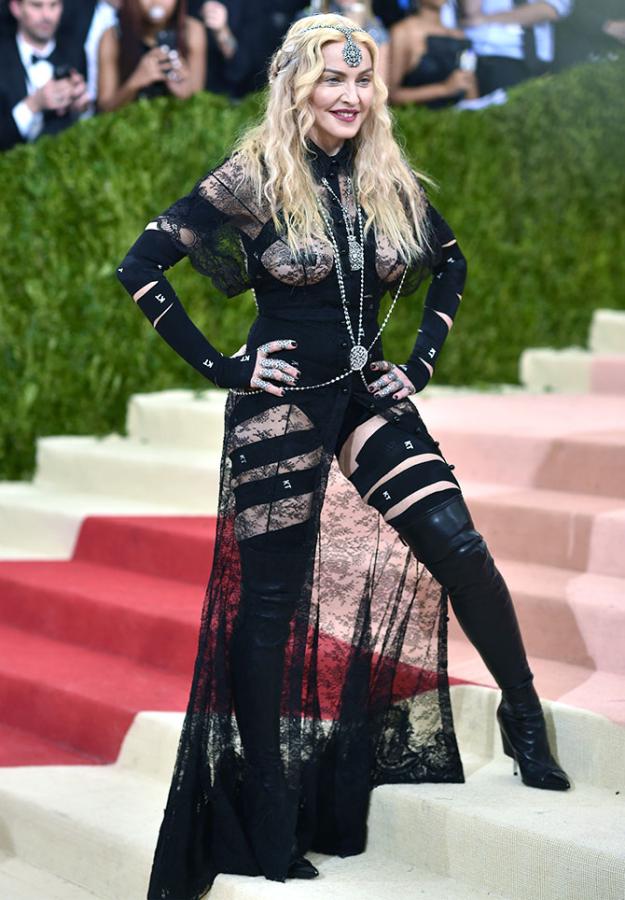 Photograph: Dimitrios Kambouris/Getty Images
Queen of pop Madonna has called the people criticising her revealing Met Gala look as 'ageist' and 'sexist', saying her look was a political statement on gender equality.
Madonna had debuted a risque look at the fashion event by opting for a body baring sheer ensemble by Givenchy.
"We have fought and continue to fight for civil rights and gay rights around the world. When it comes to Women's rights we are still in the dark ages. My dress at the Met Ball was a political statement as well as a fashion statement.
"The fact that people actually believe a woman is not allowed to express her sexuality and be adventurous past a certain age is proof that we still live in an age-ist and sexist society," said the singer. Madonna said she has never thought in a limited way as it is not in her nature.
"We cannot effect change unless we are willing to take risks. By being fearless and By taking the road less traveled by. That's how we change history."
The 57-year-old star is not the one to shy away from experimenting when it comes to her red carpet appearances. "If you have a problem with the way I dress it is simply a reflection of your prejudice," she said.
***
Sarah Jessica Parker writes back to fashion critic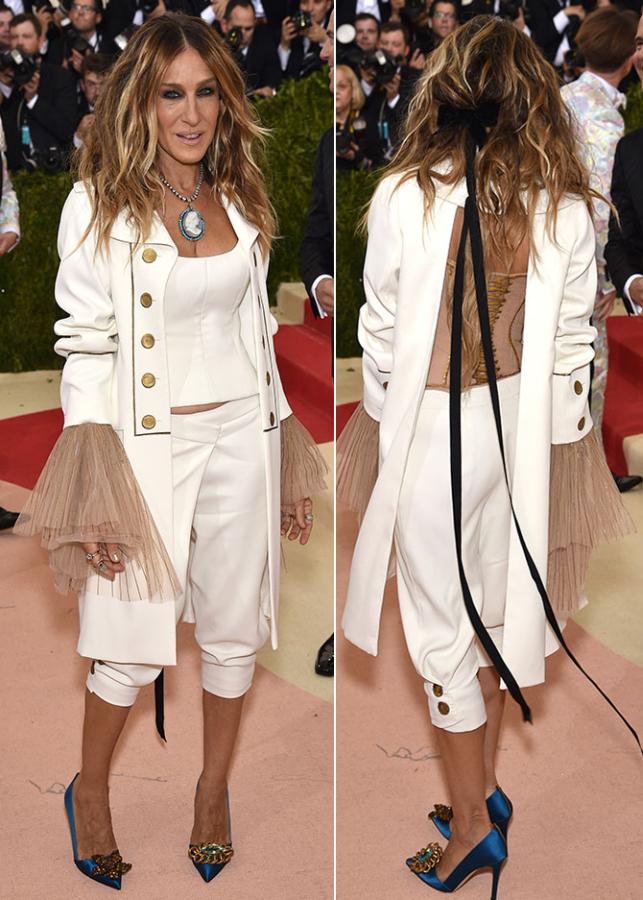 Photograph: Dimitrios Kambouris/Getty Images
After a fashion blogger criticised Sarah Jessica Parker for her Met Gala outfit, the actress left a note defending her choice.
The former Sex and the City (an American television romantic drama series) star, Madonna and Diane Von Furstenberg were called out for their sartorial choice on the Met Gala red carpet by a fashion blogger who thought these stars did not understand the theme of 'Manus X Machina; Fashion in the age of technology' at the gala.
Parker, however, explained that she had put in a lot of thought behind the outfit contrary to what the blogger thought.
"Got the memo. Always welcome thoughts but I'm a stickler for the theme and pay close attention to what it means. Every year with great consideration, research and conviction," she wrote.
"The understanding of man and machine, how they intersect, when and why is what we considered. Perhaps you weren't aware of the technology used in the details and embellishments of the design.
"Or perhaps you simply didn't like what I wore which is completely fine but you can't accuse me of not paying close attention and adhering to the theme. With respect and warmest regards, SJ (Sarah Jessica Parker)," she added.
Parker's outfit was apparently inspired by the hit Broadway musical Hamilton, complete with flounce sleeves and cameo necklace.
***
Justin-Selena rekindling romance?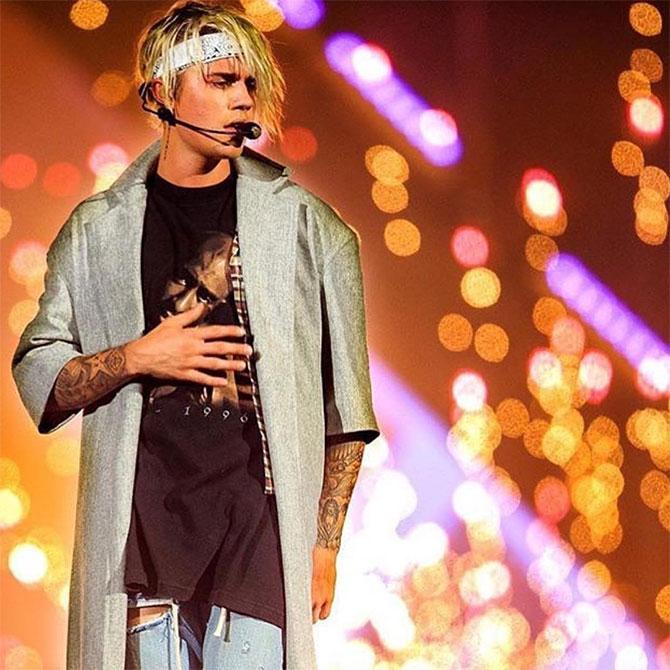 Photograph: Kind Courtesy Justin Bieber/Instagram
Justin Bieber's throwback picture featuring himself kissing Selena Gomez has become the most-liked picture on Instagram.
The photo Bieber posted in March has garnered about 3,569,000 double taps in the last two months, surpassing Kendall Jenner's photo by roughly 7,000 likes.
This is not surprising, considering that the snap received close to 350,000 likes in less than 15 minutes after it was posted, reported Ace Showbiz.
In the photo, Bieber goes shirtless as he dons sunglasses. Meanwhile, Gomez strips down to a halterneck swimsuit as she pulls her hair away from her face. 'Feels,' he had captioned the photo.
The photo led people to speculate that the 'What Do You Mean' singer and the 'Hands to Myself' singer would rekindle their romance.
Gomez herself then fueled the reconciliation rumor as she was spotted attending his Los Angeles concert a few weeks later.
***
FKA Twigs to launch fragrance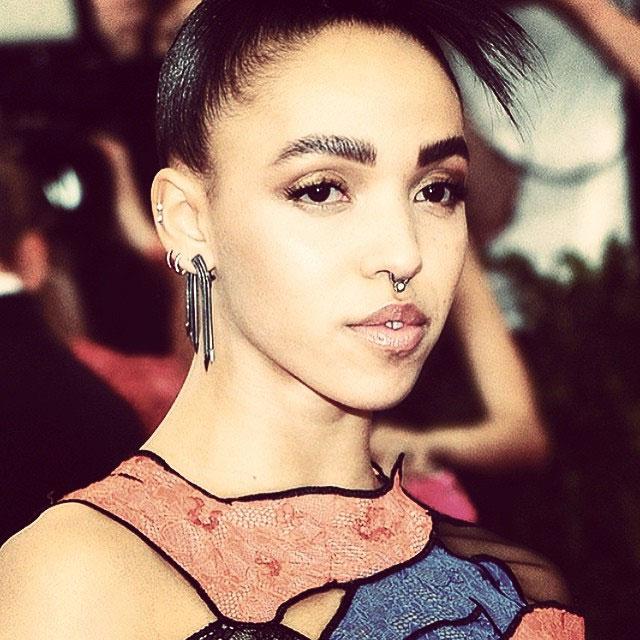 Photograph: Kind Courtesy FKA Twigs/Instagram
Singer FKA Twigs has become the latest celebrity aiming to launch a new fragrance.
Twilight (an American fantasy film) star Robert Pattinson's fiancee is collaborating with House of Matriarch on a perfume which is due out later this year, according to the scent brand's founder Christi Meshell.
Meshell previously developed a custom perfume for the Video Girl singer -- real name Tahliah Debrett Barnett -- and the two women became friends, reported Contactmusic.
"Real beauty knocks you a little bit off-kilter, and FKA Twigs knocks you a little bit off-kilter," says Christi, as she talks about the new scent project.
"She brings a feminine voice to beauty in a new and raw way. I am really happy to be working with her. She's inspiring to me. She's gutsy. She's very anti-establishment like I am."
With inputs from agencies
© Copyright 2021 PTI. All rights reserved. Republication or redistribution of PTI content, including by framing or similar means, is expressly prohibited without the prior written consent.