On the cover of Elle, the actor is seen chilling on the beach flaunting her satin bra.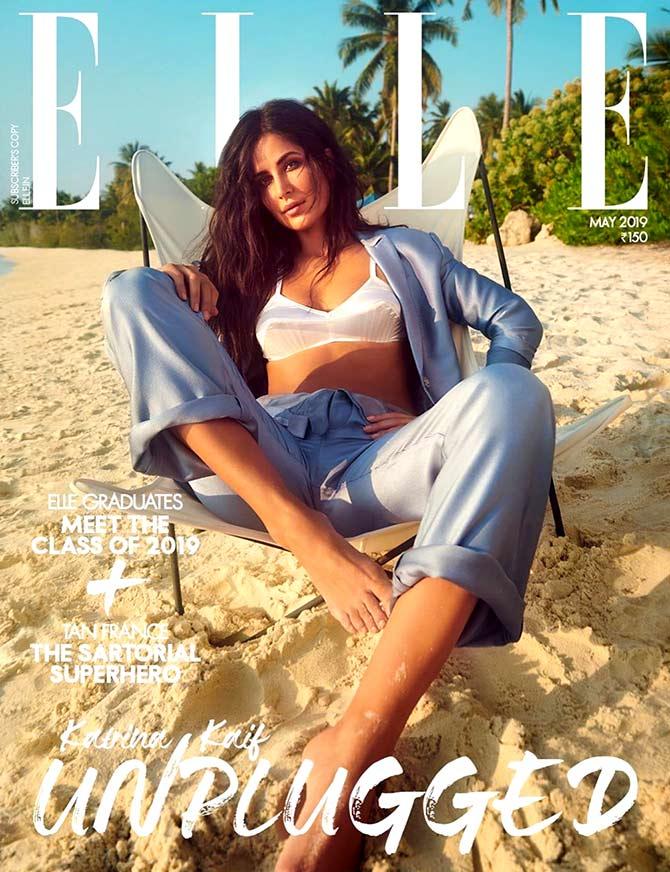 Katrina Kaif put her bra on full display as she posed like a boss on the cover of Elle mag's May 2019 issue.
Dressed in an silk Armani blazer and pants, the actor ditched her skirt and flaunt the silk bralette instead.
'Katrina Kaif has remained a steadfast professional and a poker-faced public figure in the face of harsh criticism about her work and chatter about her personal life,' wrote the mag unveiling they May cover star.
For her second look, Katrina chose a sunshine yellow swimsuit and rounded it off with funky sunglasses.
In an interview with the mag, she revealed her desire to turn producer.
'It's definitely an ambition,' she said. 'We get ideas, but we get bogged down by other people's opinions -- 'Why do you want to produce? Your acting career is going perfectly well.'
'Or 'Actors become producers when they're not getting roles.'
'But I've realised that it's important to take responsibility for what's happening with your life.
'Do what your heart and your mind says; don't base your decisions on other people's opinions,' she shared.