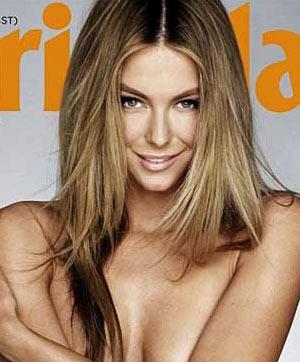 A look at celebrities who have gone naked for a good cause.
These celebrities broke the Internet with their fierce magazine covers.
They dropped their clothes to promote incredible causes!
Surprised, eh?
Presenting eight magazine covers that raised awareness on various issues through their racy pictures.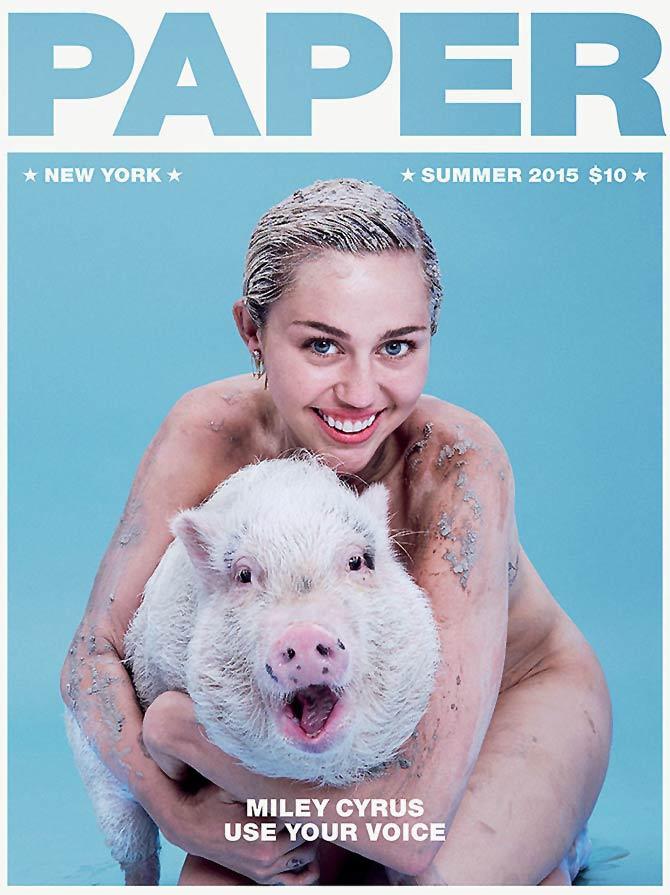 IMAGE: When 23-year-old American pop star Miley Cyrus turned into a cover girl for Paper's summer music issue, she totally took over the nude magazine circuit. Titled 'Use Your Voice', Miley went naked and covered herself in dirt while cuddling up with her pet pig, Bubba Sue.
The cover was designed to throw light on the Happy Hippie Foundation, a non-profit organisation launched by Miley in May, 2015 which is dedicated to help the homeless and LGBT youth.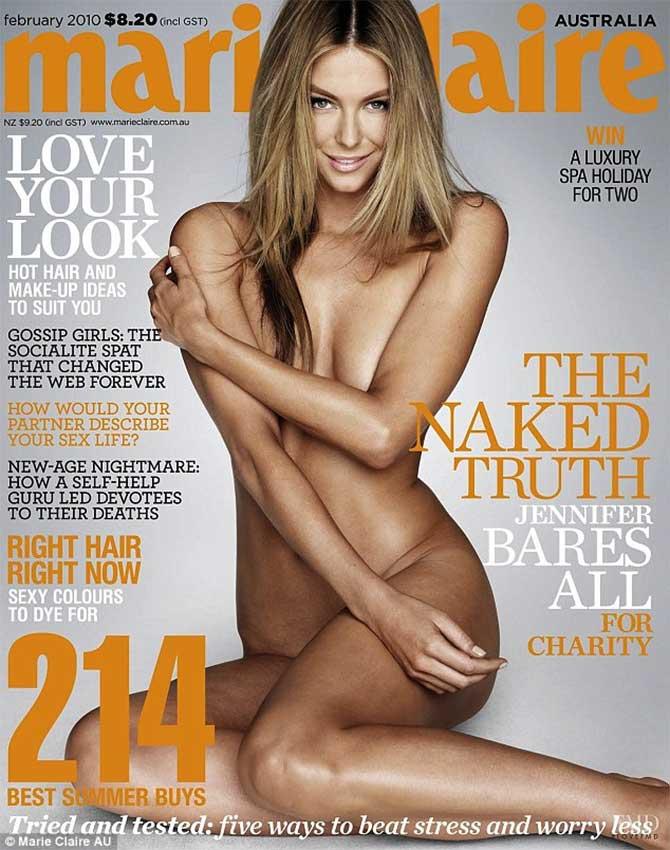 IMAGE: Australian model Jennifer Hawkins created quite a stir on the Internet when she stripped down for an 'unretouched' cover shoot for Marie Claire in February 2010.
One of the most controversial glossy covers, this issue extended its support to the Butterfly Foundation, an organisation that aids Australians struggling with eating disorders and body-image issues.
Unfortunately, the cover that was designed to encourage positive body image, spurred outrage among many, who criticised that the glamorous Hawkins wasn't an apt representative of the average Australian woman.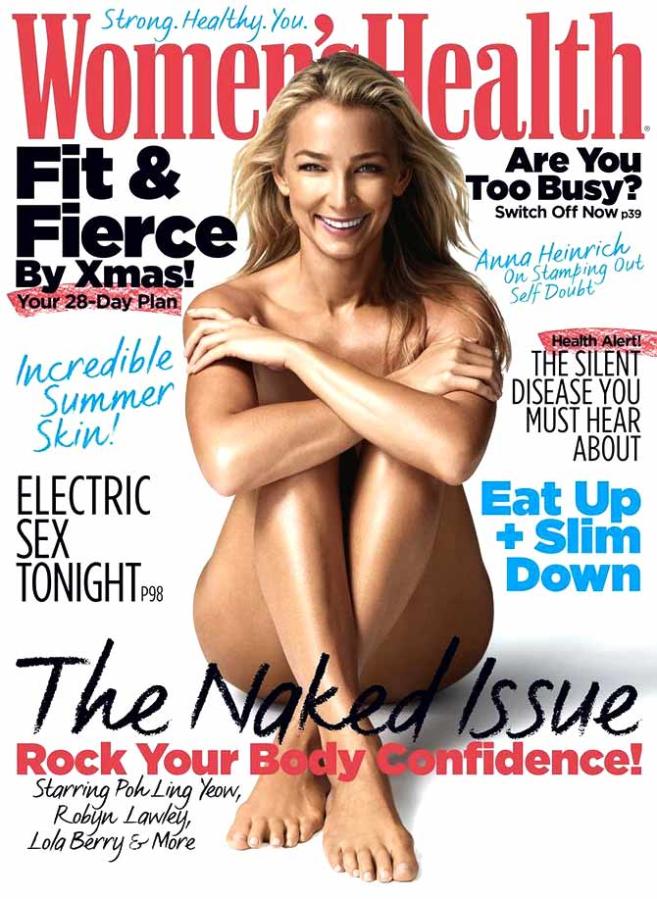 IMAGE: Criminal lawyer Anna Heinrich recently created waves online when she bared her bod for the first time on the cover of Women's Health magazine this month.
'Love YOUR body, but more importantly TREAT it with LOVE. My CONFIDENCE has grown the more I do EXACTLY THAT!' Anna Heinrich captioned the cover on her Instagram page. The cover seems to have tried to motivate people to learn how to

accept their body with age.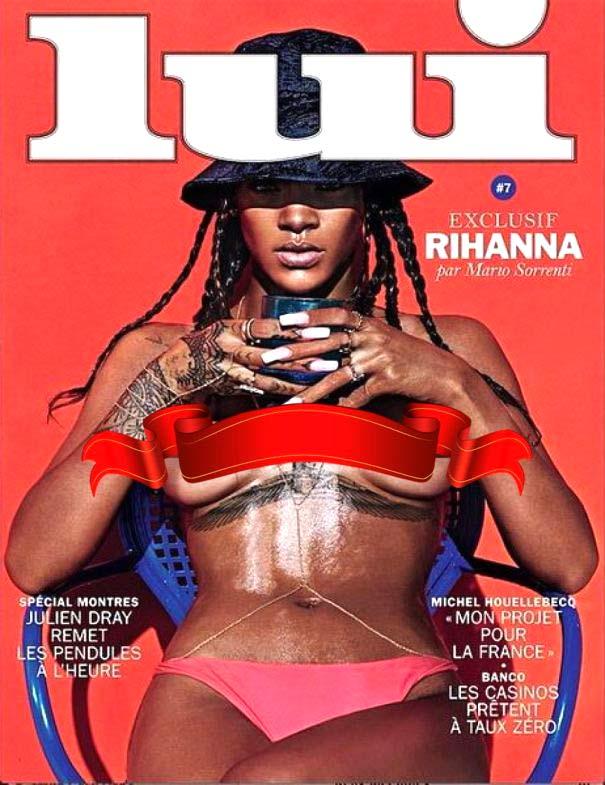 IMAGE: This 28-year-old superstar shocked the web with her racy cover shoot for French magazine Lui in 2014.
On receiving mixed reactions, Rihanna aka RiRi -- who never bothered what her haters had to say -- told the media that she was just trying to 'express herself' and had no regrets going topless for the cover photo.
In fact, the cover was in support of the 'Free the Nipple' movement that aims at changing the world and treating every human being equally.
She was even banned from Instagram for a few days when she posted an uncensored version of the picture.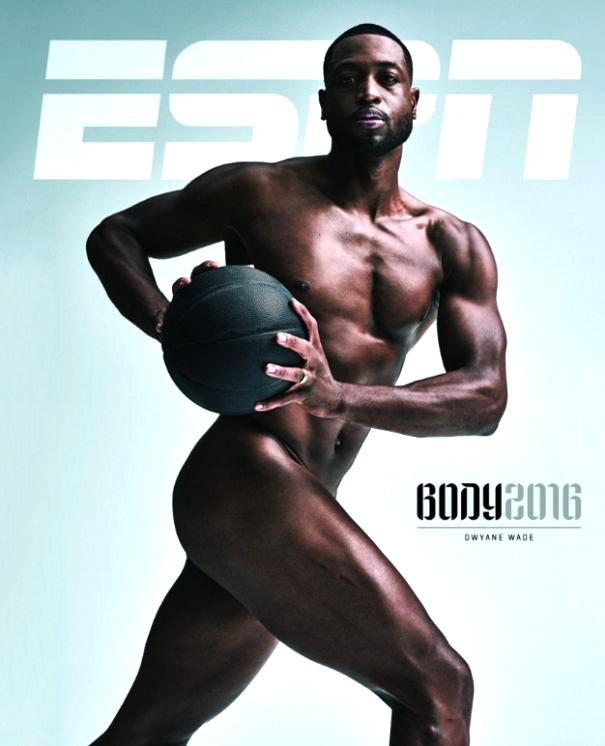 IMAGE: Three-time NBA (National Basketball Association) champion Dwyane Wade sent temperatures soaring when he stripped down for the Body issue of ESPN magazine.
In a statement earlier, the magazine had revealed that the issue was a big leap outside Dwyane's 'comfort zone,' as the basketball star had always been 'insecure about his body as a child that he refused to swim without his shirt on.'
The cover story certainly managed to inspire and encourage people suffering from body insecurities.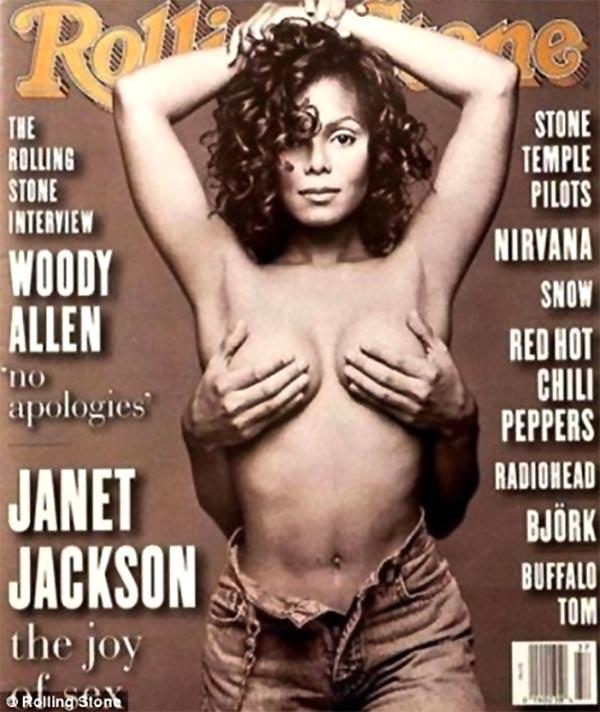 IMAGE: Then there was American singer Janet Jackson who posed topless for Rolling Stones in 1993 with her ex-husband

Rene Elizondo

lending a helping hand in cementing her image as a sex icon. This cover shoot later recreated by Cosmopolitan in 2012 that featured the former Spice Girls star Mel B and her husband Stephen Belafonte to promote breast cancer awareness.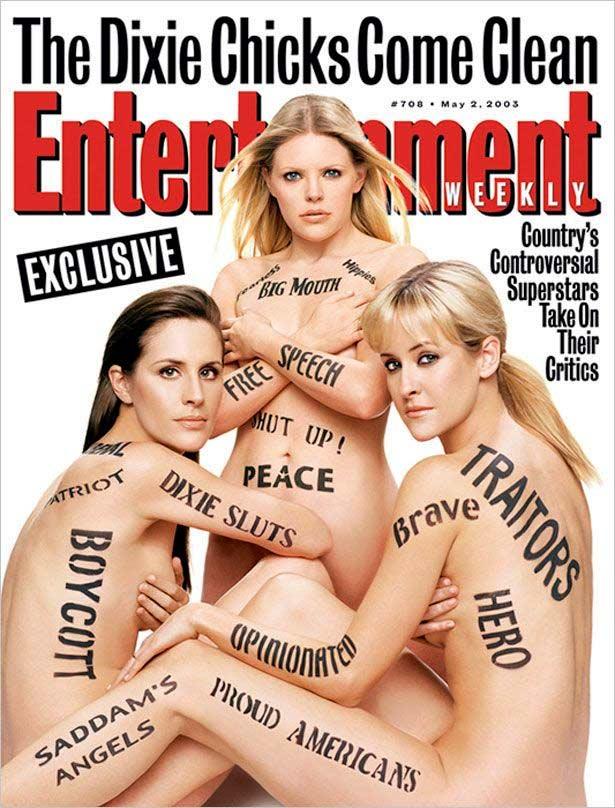 IMAGE: The Dixie Chicks set off a firestorm on the cover of Entertainment Weekly as they criticised the then President of the United States George W Bush for invading Iraq on the grounds that the Arab country was manufacturing weapons of mass destruction. The girls even sent out messages to the people through strong phrases painted all over their body.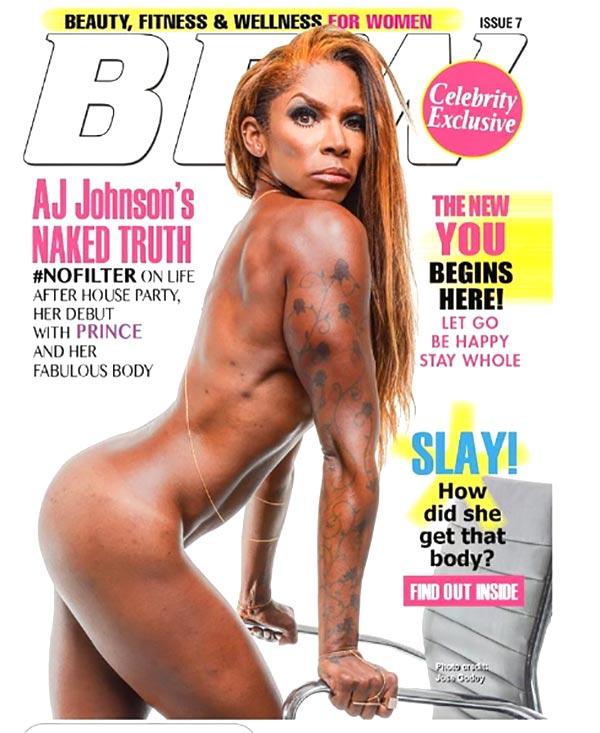 IMAGE: Choreographer and fitness icon A J Johnson, 53, put women half her age to shame as she stripped bare for BFW's cover in June this year. Flaunting her killer body, this unedited cover showed that 'real does exist' in the world.
'Because I wanted to be an example of accepting that I am fabulously flawed and need NO filters…. On how I think nor how I look. Because my mosquito bite and chicken pox scars-baseball and gymnastic bruises left lifelong marks that are a part of what made me the woman I am today- to cover them would mean you cover me… I wear my scars with more pride than any designer clothes' an excerpt from her Instagram caption.
Quite an inspiration for the new generation, isn't it?