Looking fabulous in white, Bhumi Pednekar oozes classic glamour on the cover of Vogue India.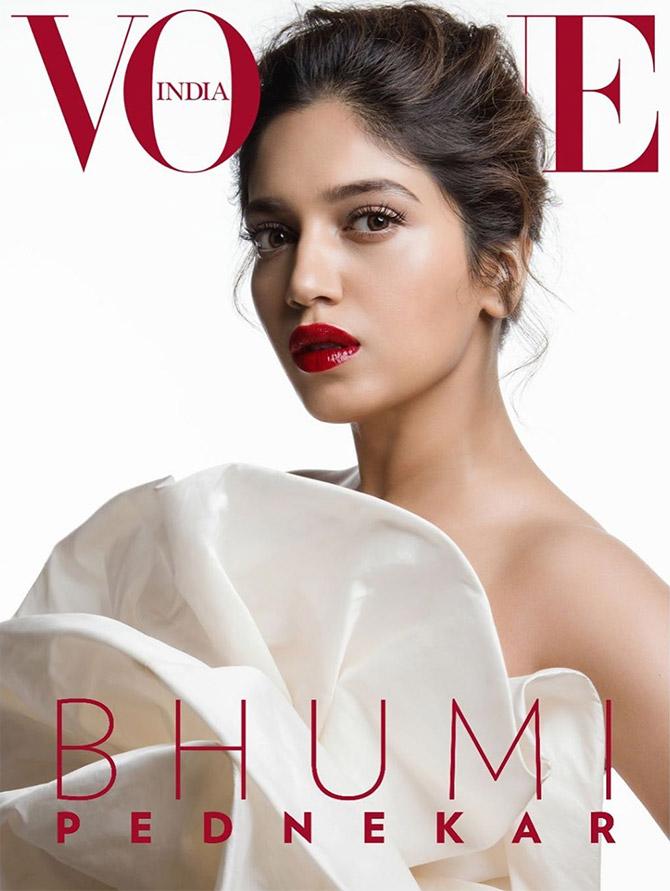 A stunning tiered white gown with a ruffled flower, red lips and a flawless complexion, Bhumi Pednekar cuts a chic figure on the digital cover of Vogue India.
Finishing off the look with bright red lips, the actor looked absolutely ravishing.
'There is sexism in our industry,' she said in an interview to the mag.
'There are pay parity issues. There is a casting couch.
'We live in a country where if an actor snips two inches off their hair, there will be a national headline.
'This means that if you're in the spotlight, you have the power to change mindsets. Of course, I want to entertain first. But I want some sense to prevail with the cinema I do.'
Styled by Fabio Immediato, the cover has been photographed by Errikos Andreou.
Bhumi shared the cover on Instagram and it has already been liked by over 89,000 followers.