Clue: She starred in Kuch Kuch Hota Hai.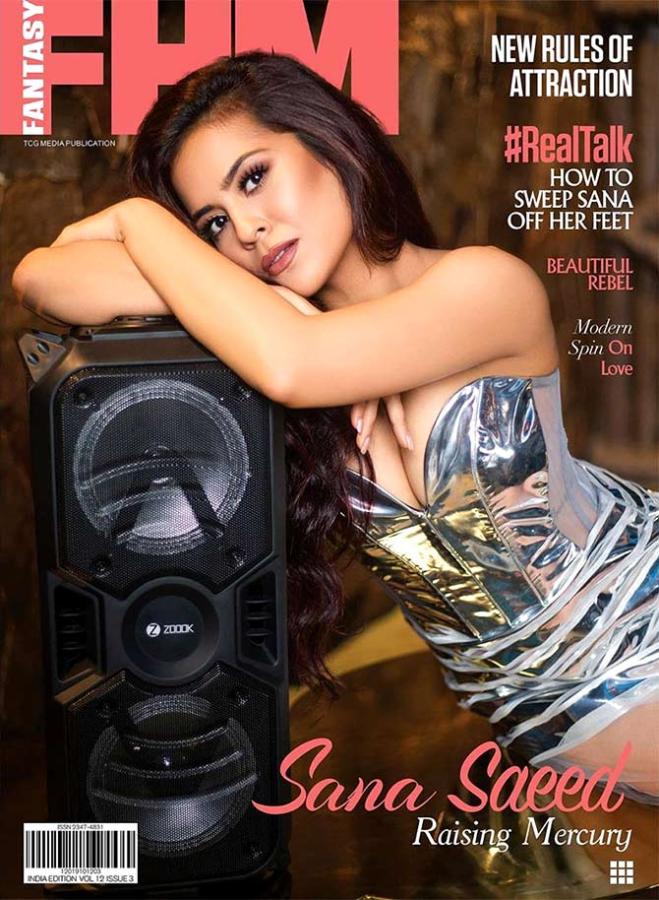 Remember young Anjali (Rahul and Tina's daughter) from Kuch Kuch Hota Hai?
For those who don't know, Anjali's character was played by Sana Saeed, who participated in Fear Factor: Khatron Ke Khiladi in 2016.
A grown-up girl now, she is the cover star of FHM Fantasy's latest issue.
Raising the temperature in a sizzling photo shoot, Sana looks oomphalicious in a silver strapless dress on the cover.
Sporting bold eyes and pink lips, she finished off her look with zero accessories.
'From playing an innocent 8-year-old in Kuch Kuch Hota Hai to the college hottie in Student Of The Year, this lady has come a long way,' wrote the mag as they unveiled their cover star.
'Meet our FHM Fantasy for the month of October, the blazing goddess, Sana Saeed,' they added.
Photographed by Navin Dhyani, the cover has been styled by Jasmine Babbar.
In an interview with the mag, Sana has spoken about what it takes to being an actor. 'As an actor, I feel once you have done your best, you shouldn't let anything, any numbers or any opinions make you feel like a failure.
'My parents kept me very grounded, so, acting and working at that age almost felt like it was a hobby.'