The special edition brings together women with deep roots starting with Gisele Bundchen.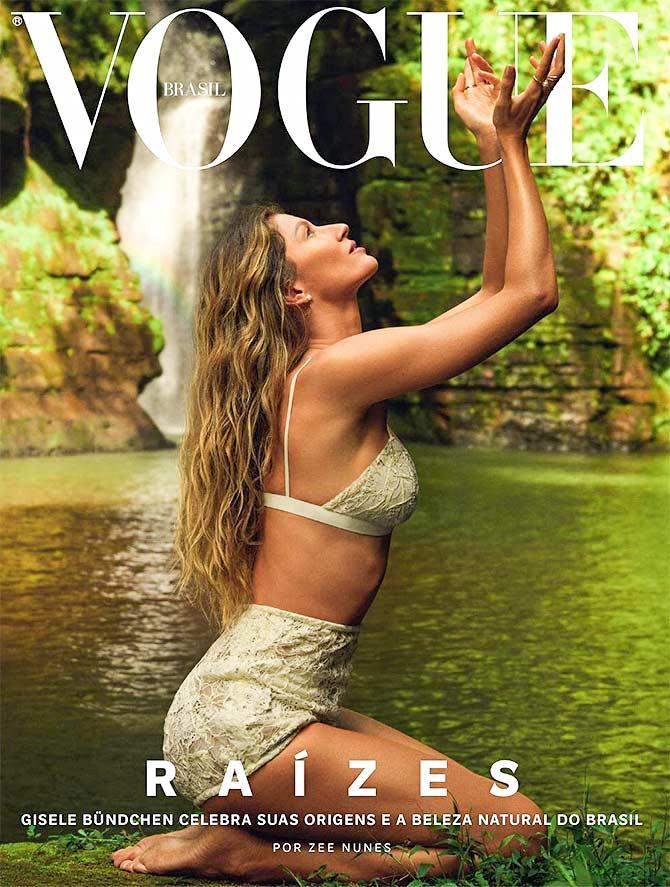 Gisele Bundchen stars in four Vogue Brazil covers this month.
An ode to nature and going back to her roots, the mag highlights the model's love for nature, new and inspiring projects, and her efforts for the conservation of the waters of Rio Grande do Sul.
Dressed in a beige cropped top and hot pants, above, the model looks stunning in on the cover.
'This edition brings together women with deep roots, starting with @Gisele, who got involved in every detail of our cover rehearsal and took us to Rio Grande do Sul to photograph what she loves to do -- to be in the middle of nature, meditating, horseback riding or drinking chimarrao (a traditional South American drink) near her family.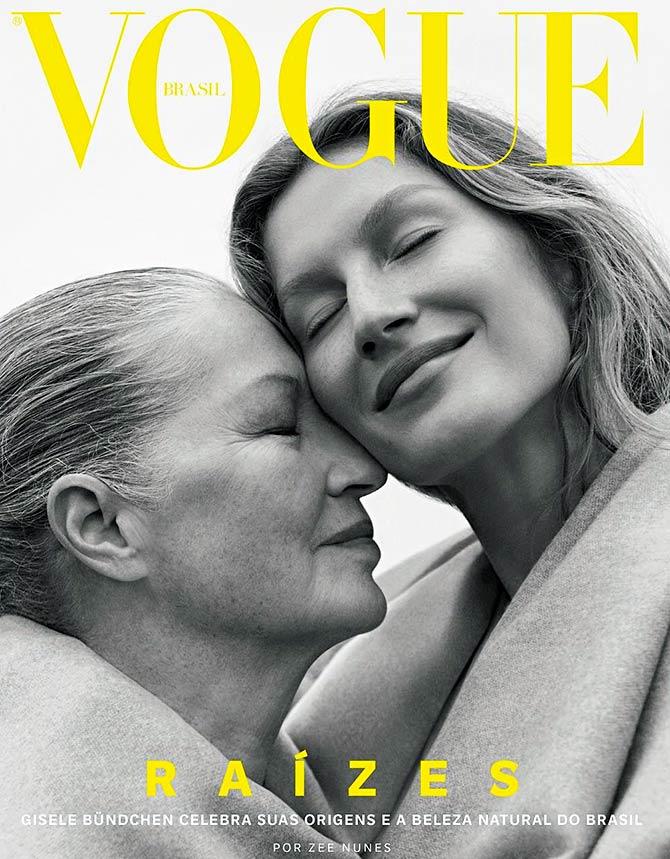 The mag also got the model and her mother together for one of the covers.
The candid pic was shot in black-and-white. Gisele owes a lot to her mother, a retired bank clerk Vania Nonnenmacher.
Gisele wrote: 'It's good to be with you, Mom.
'To rescue a little of my essence, my origins, my connection with nature.
'Thank you @voguebrasil for doing the Vogue Roots, it was so special.'