Eight Indian designers. Six labels. One fabulous show.
Photographs and video: Rajesh Karkera/Rediff.com
Eight young designers from the INIFD, Bandra showcased their latest collection at the Bombay Times Fashion Week held in Mumbai.
The show called Aspirations featured some interesting themes and creations aimed at the modern men and women.
Take a look!
Aqua Furls by Hetal Bhanushali
Inspired by jelly fish, Hetal's line showcased sheer and translucent garments.
The colour palette featured soft and soothing pastels.
The cuts and silhouettes -- ruffles and pleats -- were also inspired from the jellyfish.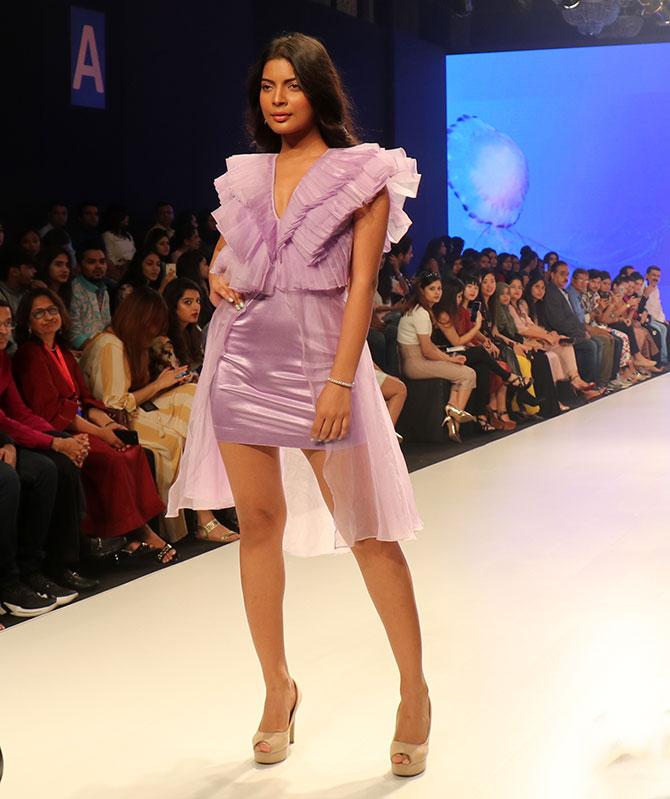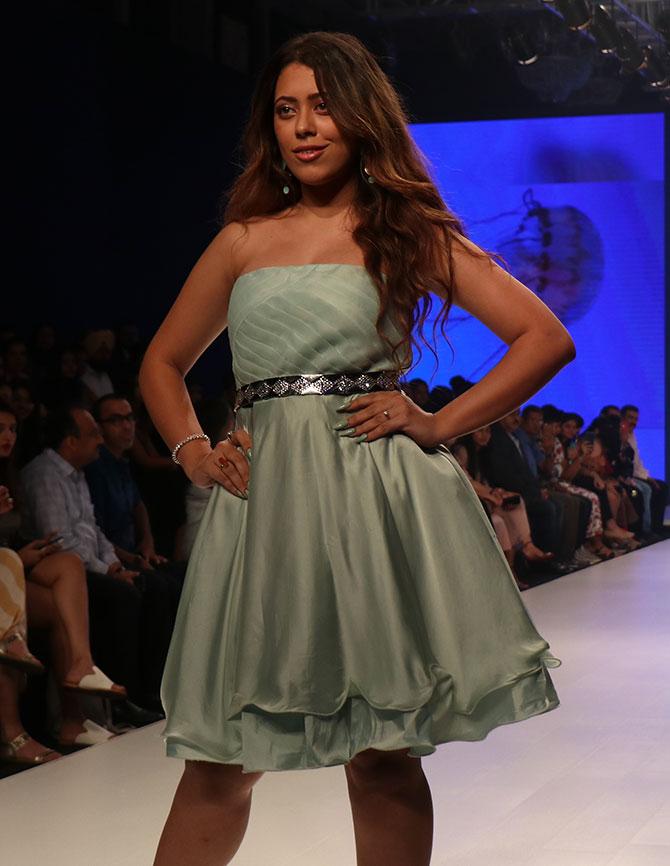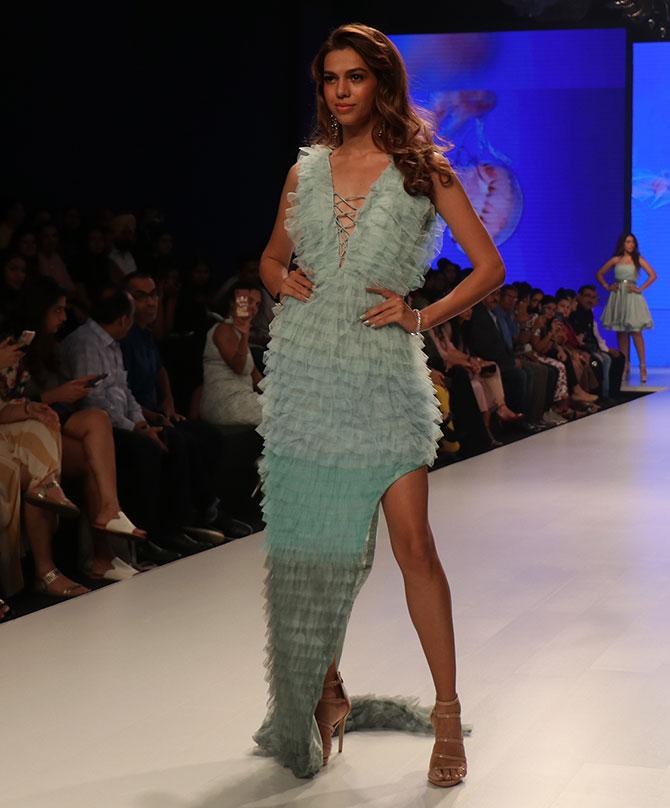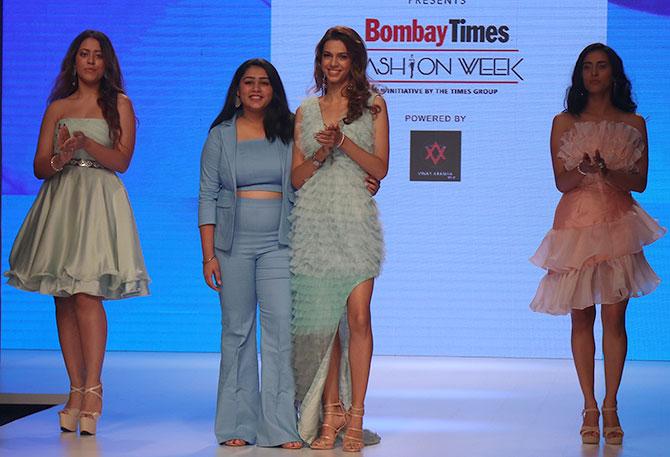 ---
Flying Colours by Nazmin Khan and Shivangi Sojitra
This nature themed collection was inspired from butterflies who despite their short life span live to the fullest.
There were trendy and bold solid prints.
The silhouettes were meant for women who are fierce, powerful and independent.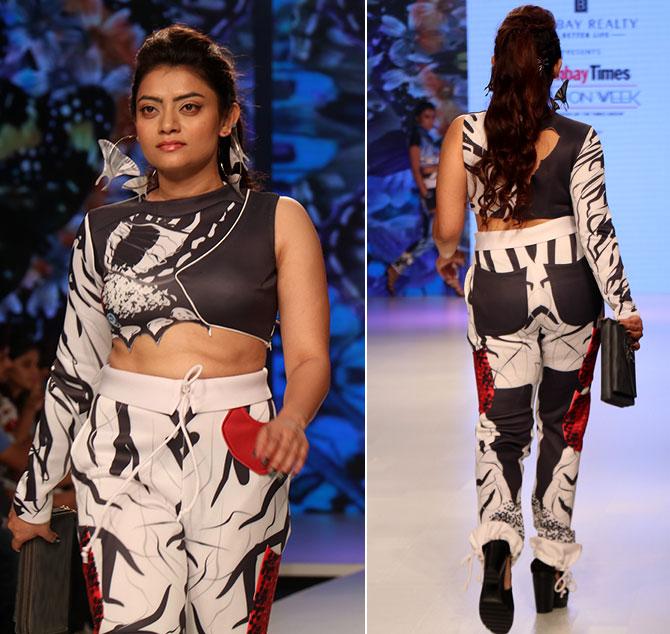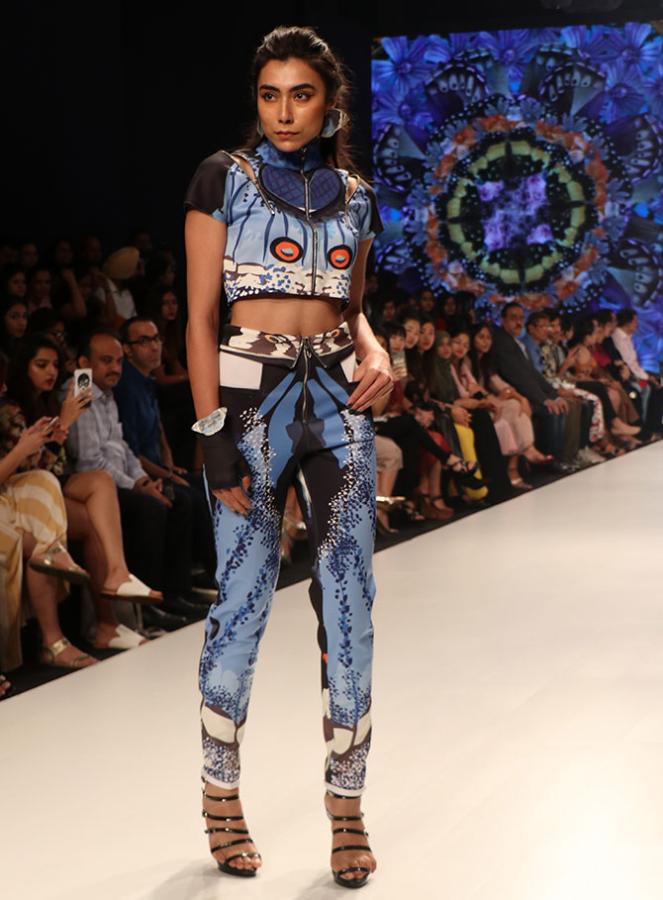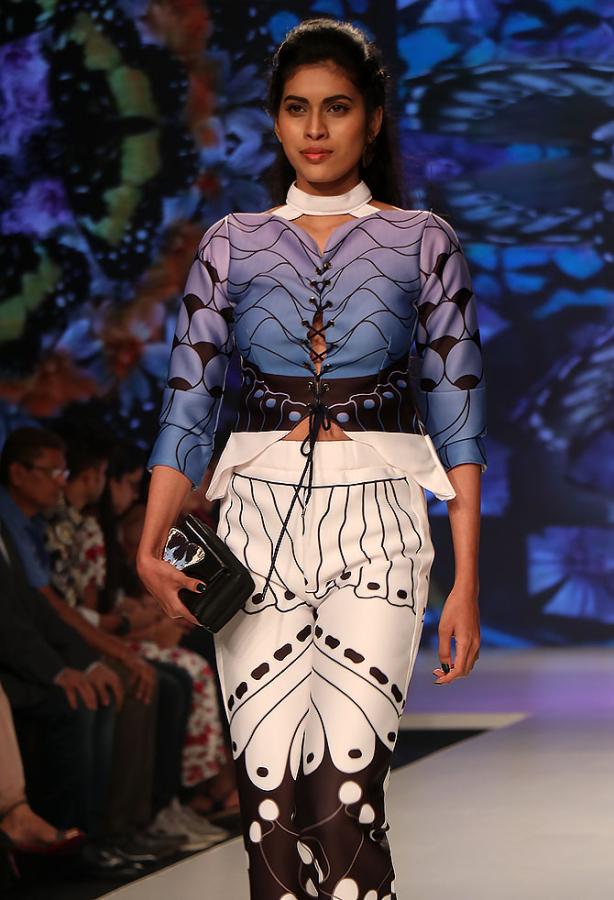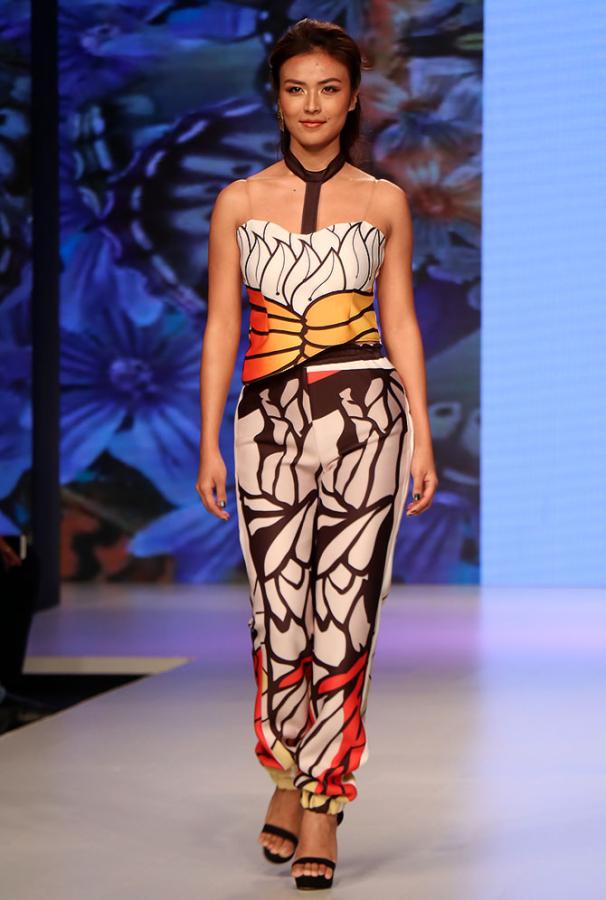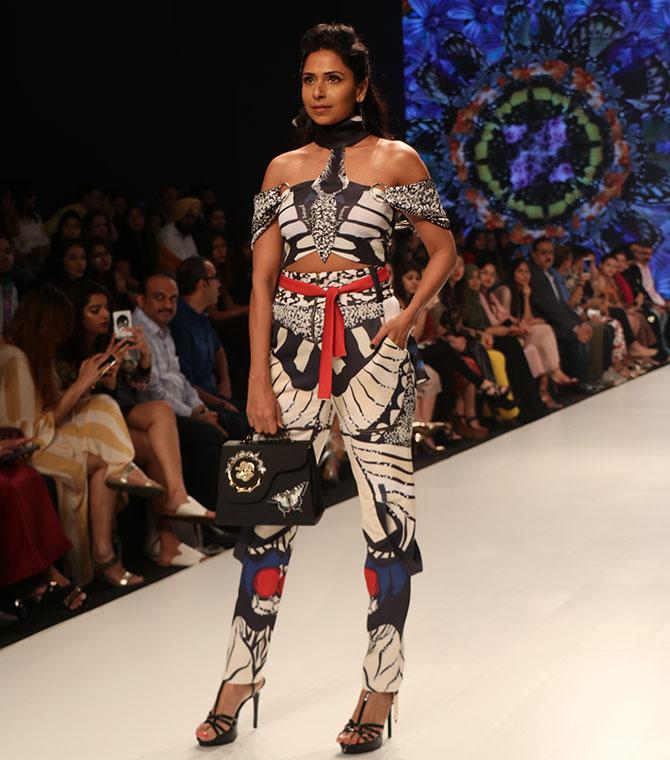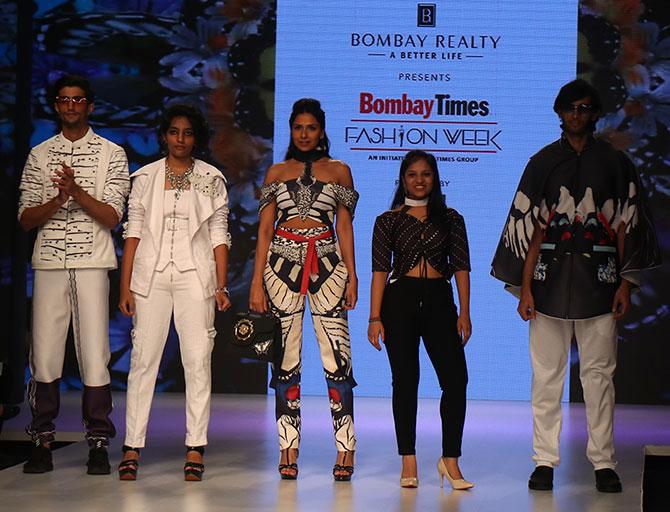 ---
Desi Soccer League by Kareena Grewal and Siddhi Padte
Kareena and Siddhi's sporty line featured hip and trendy jackets.
The duo introduced printed creations with plain silk dhotis creating unique and chic ensembles.
Watch the full video below.
---
Elegance by Pushpamanjusha Bilapatte
This collection was all about femininity, poise and opulence.
Watch the video to see how the colour palette sought inspiration from the myriad hues of the night sky.
---
High Street Floral by Sidhant Harwani
The collection took inspiration from the colorful streets of India.
Watch the models showcase the designer's custom floral prints in high fashion streetwear.
---
Junglecraft by Ramreichon LM
This line explored wilderness, its diversity and its unique existence.
Through the use of leopard prints in the garments, the designer wanted to raise awareness about wildlife conservation and protection.
Miss Diva Supranational Shefali Sood walked as showstopper.
Don't miss the inspiring collection below.