Fashion girl Vaani Kapoor is the ultimate party icon on Cosmopolitan's January 2020 cover.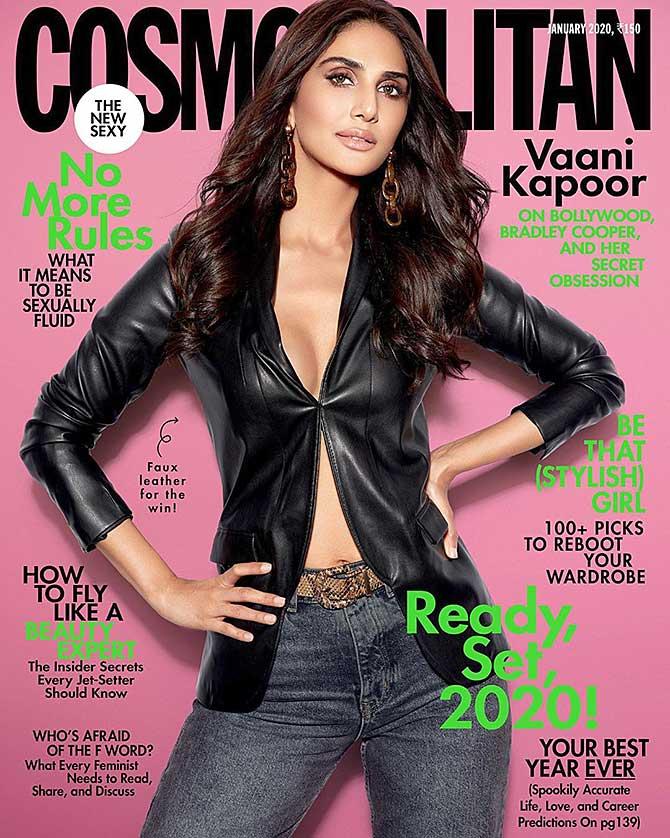 With winter around the corner, people are preferring to bundle up and embrace layered looks.
However, Vaani Kapoor will make sure that you express your style and choose comfort while looking all chic like the ultimate fashion girl.
Dressed in a faux leather jacket and a pair of grey denims, the actor looks set to drive away post-holiday blues with her party-ready look.
The cover star of Cosmopolitan's January 2020 cover gives us serious style tips on how to look damn good while rocking simple silhouettes.
Vaani has her party style all figured out and she is pure inspiration for all on this cover!
The actor completed the look with nude lips and eye make up, and wooden hoops on her ears.
The cover has been well-received by Vaani's followers on Instagram and has been liked over 2,34,000 times.