These celebs will teach you a lesson or two on how to make the best of your beach vacation.
No better way to cool off from the scorching heat this summer than heading to the beach.
From surf boarding to taking selfies, these pics will inspire you to holiday like a star.
IMAGE: No beach outing is complete without a perfect selfie. Make sure that you have the beach in the frame too like Israeli model Bar Refaeli.
A pair of funky reflectors will help.
Photograph: Kind courtesy Bar Refaeli/Instagram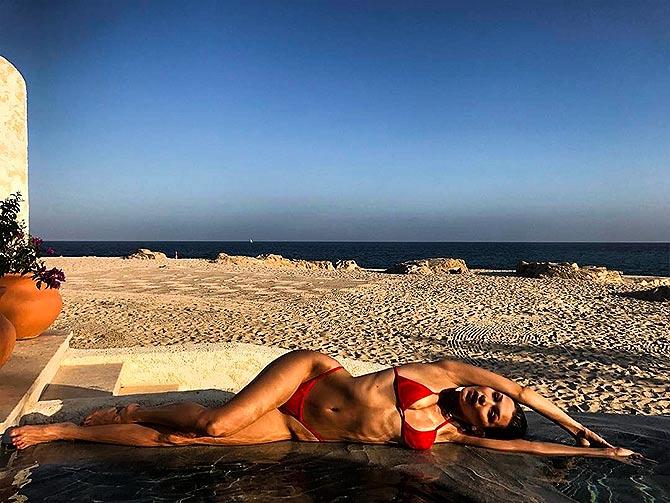 IMAGE: If the beach is clean, stretch it out like American fashion model Bella Hadid.
Photograph: Kind courtesy Bella Hadid/Instagram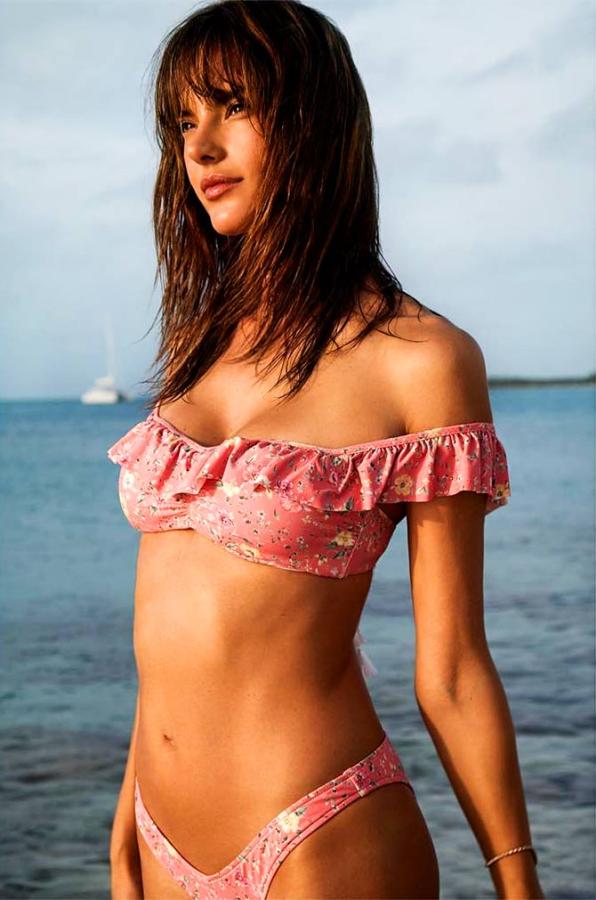 IMAGE: Day dreaming on the beach is not a bad option especially after a stressful week of work. Take a cue from Brazilian model Alessandra Ambrosio.
Photograph: Kind courtesy Alessandra Ambrosio/Instagram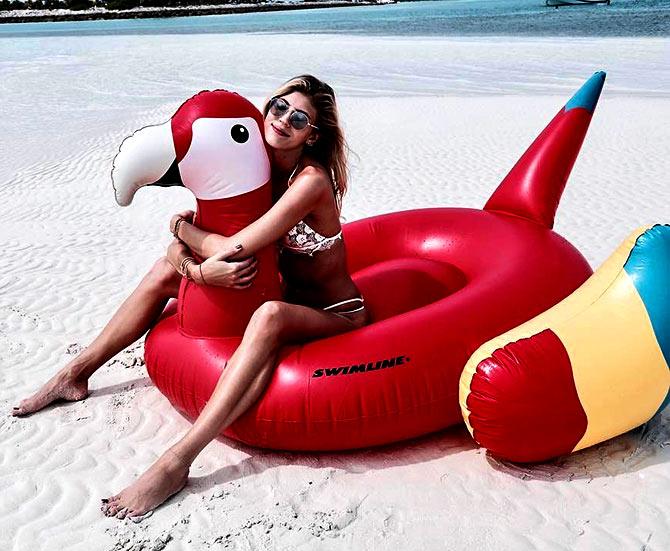 IMAGE: Bring out the child in you with a playful float like American model Devon Windsor.
Photograph: Kind courtesy Devon Windsor/Instagram
IMAGE: Treat the beach as the ramp, and try doing a little catwalk like Swedish beauty Elsa Hosk.
Photograph: Kind courtesy Elsa Hosk/Instagram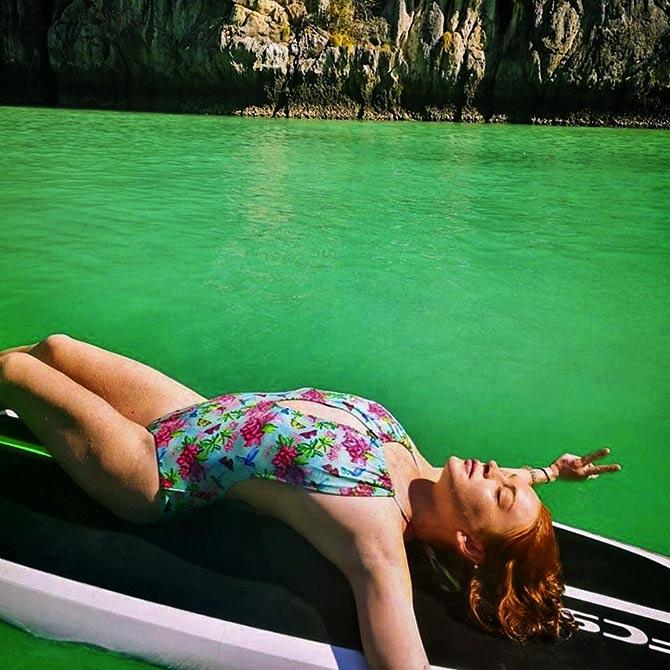 IMAGE: If sun bathing is your style, go for it just like actor Lindsay Lohan.
Photograph: Kind courtesy Lindsay Lohan/Instagram
IMAGE: You can also take a quick nap the Anushka Manchanda way. Add a pair of shades to make it look glamorous.
Photograph: Kind courtesy Anushka Manchanda/Instagram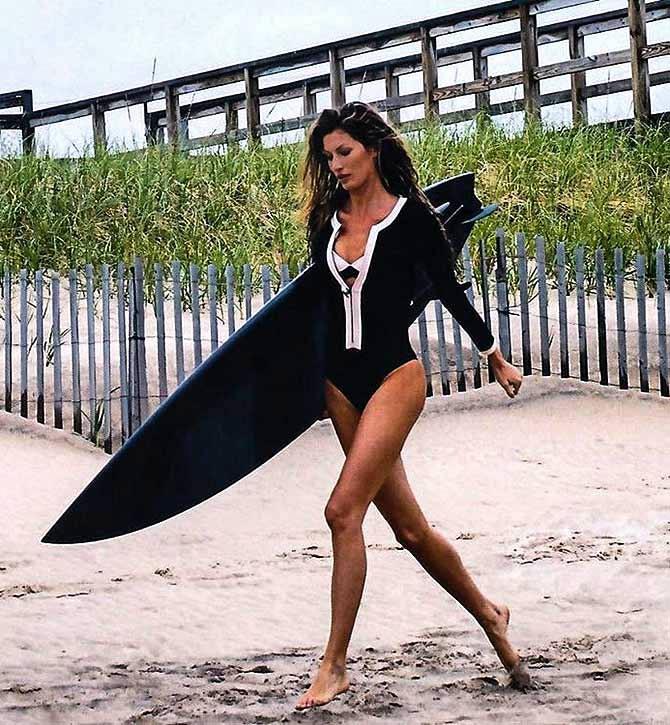 IMAGE: Game for surf-boarding? Brazilian model Gisele Bundchen leads the way:)
Photograph: Kind courtesy Gisele Bündchen/Instagram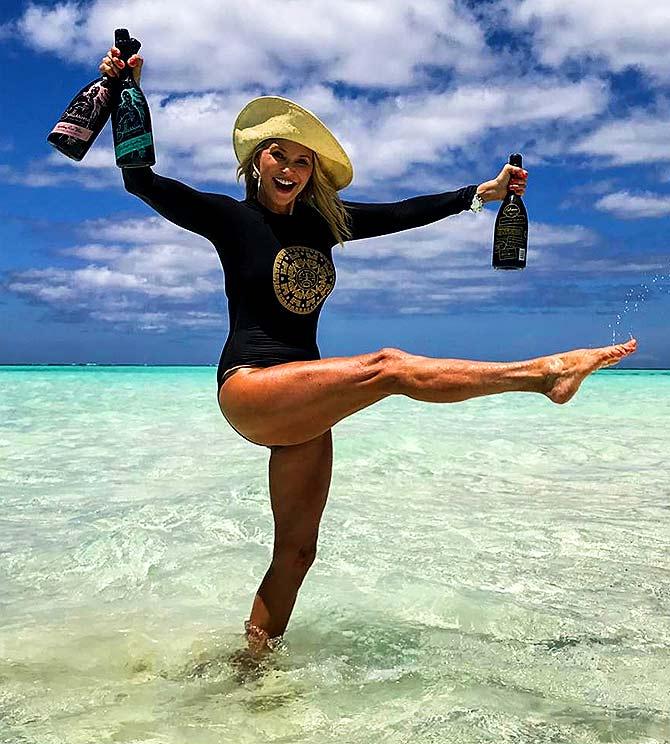 IMAGE: No visit to the beach should be a boring one. Throw in some fun and frolic like American model and actress Christie Brinkley. Pose with props and spread the holiday cheer.
Photograph: Kind courtesy Christie Brinkley/Instagram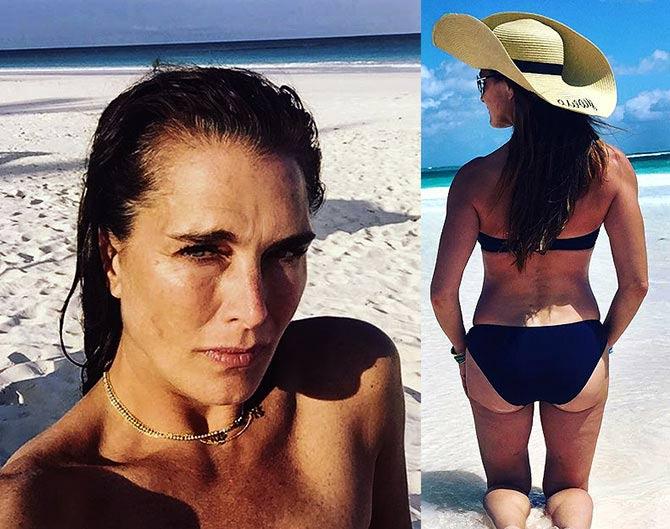 IMAGE: Finally, it's not such a bad idea to get a tan. Let Brooke Shields give you some inspiration.
Photograph: Kind courtesy Brooke Shields/Instagram