A Miss India Universe runner-up, Aradhana Buragohain has walked three seasons at Lakme Fashion Week.
Here she talks to Anita Aikara/Rediff.com about what keeps her going and how she deals with the pressure of staying fit and looking good.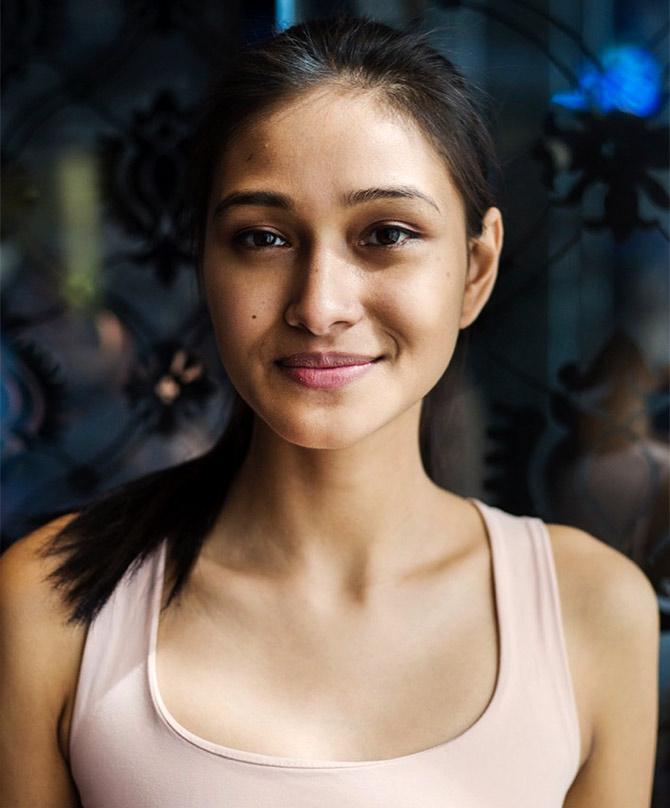 Are models obsessed with being size zero? Or is that a myth?
I don't agree. I feel there is nothing such as size zero nowadays.
If you see the international shows, underweight models are not popular anymore.
It is all about being healthy and eating right.
I don't know about the rest, but I definitely eat and don't starve myself. You should totally see us eating.
EXCLUSIVE! Model Aradhana shoots for Rediff
The one food that you wouldn't give up for modeling
Thankfully, I have never craved for junk food like burgers and pizza.
I like eating healthy, bland food.
I don't have a sweet tooth and don't crave for sugar even when I am stressed.
But I love white sauce pasta. So I think that's my cheat diet.
How often do you cheat?
I cheat on Sundays when I am out with friends, or when I am on vacation.
Does the pressure of looking good and being fit get to you?
I won't term it as a pressure. It is a requirement of the fashion industry.
There are so many models coming in, and you have to keep up your game.
Just because I have been around in the industry for some time, it doesn't mean that I can just let it be.
I still have to keep working on improving myself. Workout is important, as we need to be fit.
Every job comes with certain demands, and this is ours.
The pressure doesn't really get to me because I love to work out and eat healthy.
I love what I am doing, and I wouldn't give it up for anything.
I have walked three seasons at LFW. Every season there is a struggle to make an impression.
Even today when I am auditioning for a designer, I still have to go for castings.
You can read about Aradhana's journey from her hometown in Assam to Mumbai here!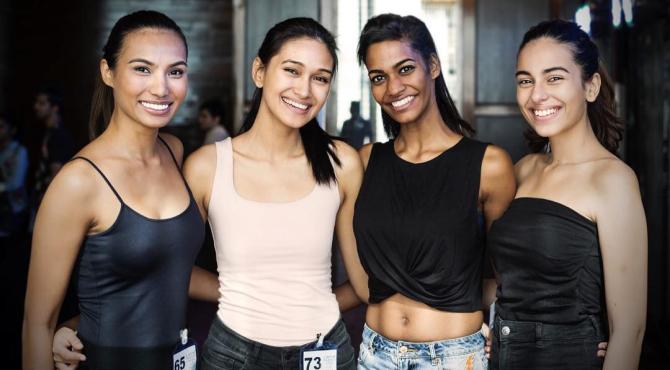 Do you feel that international models have an edge over Indian models?
That was the scene a few years ago. But now things have changed.
Indian girls are getting fitter.
What is your best asset?
I used to be very conscious of my looks. I felt that big pretty eyes are beautiful.
But now I have come to terms with it.
Many people have appreciated my eyes.
I love my North Eastern features and think they are my asset.
What are the qualities a model requires?
Fitness is the top priority. There's no excuse for that.
Then you have to be confident and enjoy the clothes you are wearing. That will help you own the ramp.
People tend to feel that modeling is just about putting a lot of make up.
Modeling is about being comfortable in your own skin. Just be yourself and people will love you.
Don't forget to eat healthy.
Does modeling come with an expiry date?
A lot of people say that, but I have seen a lot of examples in the Indian fashion industry itself.
Take a look at Alesia Raut itself. She is so fit and is such a good model.

Worst criticism you have received
I always felt that I wouldn't be accepted because of my North Eastern features.
Designers have said that their clothes won't go with my looks.
I am a positive person, so I love to look at the brighter side.
Best compliment you ever got
When someone told me that I am confident and I walked perfectly.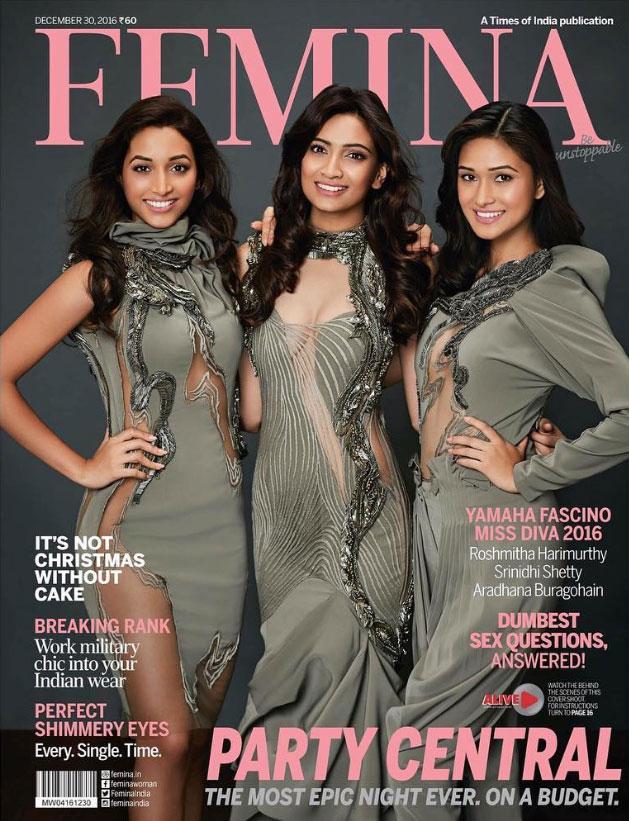 Your fitness secret
Eat right. Pick an activity and keep one hour aside for it.
It could be going to the gym, doing yoga, walking, etc.
I feel if you work out, you are more energetic.
Even if I can't head to the gym, I work out for an hour at home.
Favourite travel destination
I live in Mumbai, so I keep going to Goa.
I am a beach person, and I love its vibe.
Whenever I feel like I need a holiday, I head to Goa.
What are you carrying in your bag right now?
I have an eyebrow kit and a sunscreen.
One accessory you just cannot do without?
Earrings! I have a huge collection of junk jewellery.
I cannot do without it.
Who is your guru?
It has to be my mother. Whatever I have learnt, the reason that I am here, is because of her.
Thank you mom for being so supportive, for letting me live my dream and believing in me!
I left my job as a sub-editor and took up modeling.
I completed my masters in English and immediately I got a job as a sub-editor.
I joined a newspaper for a few months and I thought that life is so short and I need to experiment.
I told my mother, who is a teacher. My dad is a doctor and my family has absolutely no connection with this industry. I am the first model in the family.
It's been two years since I made the switch. It was a big deal my parents.
But they were super supportive, and now my mother wishes that I can go international.
I hope that her dream comes true.
I once did a bikini shoot which went off fabulously, but some people saw my photos and told my parents, 'Oh do you know what your daughter is doing?'
But my parents were absolutely okay with that shoot.
My parents just started using social media just to follow my work.
She keeps a tab of everything I do, and I like that.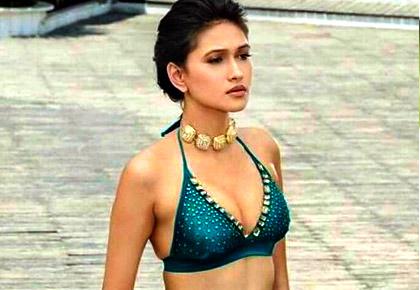 Lead photograph: Courtesy Aradhana Buragohain/Instagram