Striking a pose in just a white veil, the actor goes bold on the cover of Harper's Bazaar.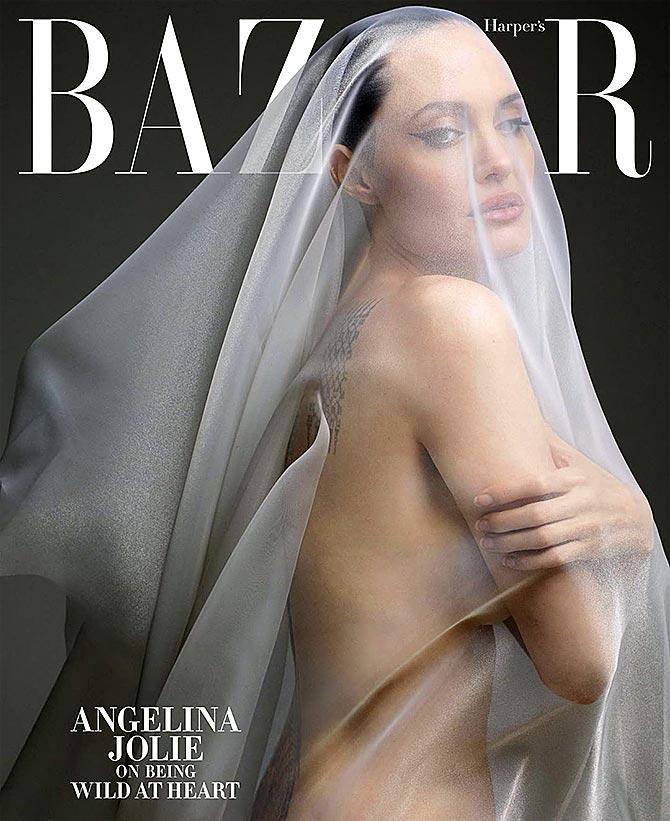 For those of you who thought that Angelina Jolie has been missing from action, here's her bold cover.
Posing in just a white veil, the actor sets the temperature soaring on the November cover of Harper's Bazaar.
With her hair tied in a neat bun, she finished off the look with pink lips and a winged eyeliner.
'Labeling people and putting them into boxes isn't freedom,' Angelina said in an interview with the mag.
'Difference and diversity are what I value most -- in my family and in others.
'I don't want to live in a world where everyone is the same, and I imagine that's true for everyone reading this.
'I want to meet people I've never met before and learn things I don't know.
'The challenge today is to embrace our differences. And not to be fooled by efforts to divide us or make us fear others. We're seeing a retreat of values worldwide.'
The actor has also opened up about her parenting style, being unpopular in school, and dealing with her emotional scars in her interview with Harper's Bazaar.
The cover has been photographed by Solve Sundsbo and styled by Patrick Mackie.